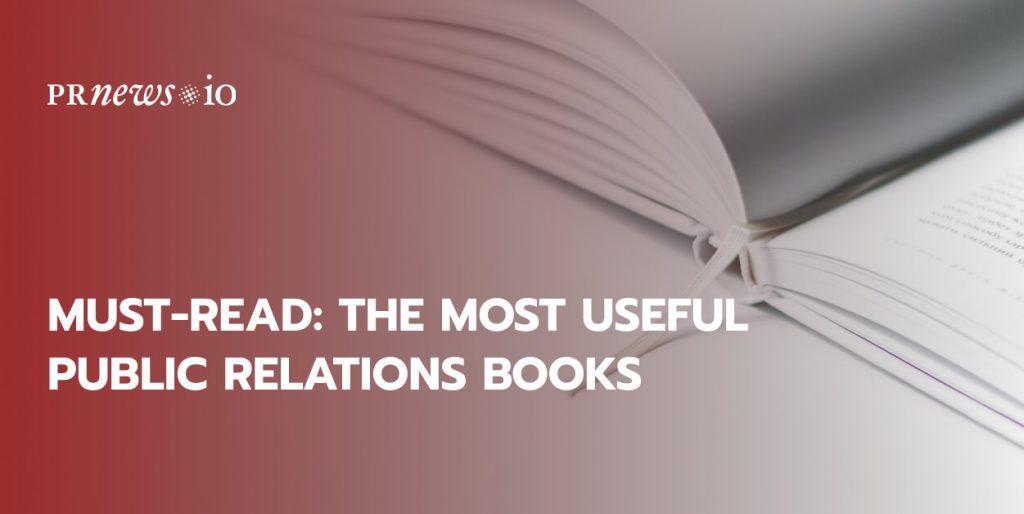 Best public relations books. In public relations, it's first of all necessary to learn the basics and then keep up with new techniques and approaches all the time.
As with any business, you first need to learn what is PR and how to use it. Once you have grasped these, you have a platform on which you can build on.
But to get ahead and stay ahead in the fast-changing world of PR, you cannot afford to stand still. You need to constantly keep abreast of all the latest developments and thinking. The internet, of course, makes this easier. Subscribing to blogs and keeping up-to-date with what the PR thought leaders and influencers are saying and doing is important.
You should not dismiss traditional and conventional methods of gathering information – such as books.
Build Positive Online Reputation & Remove Negative from SERP
Here are some of the best public relations books. From public relations books for beginners to those that cater to the more advanced, these are all titles to put down on your public relations books to-read list.
This is our top ten, in no particular order.
Top 10 Best Public Relations Books
"Writing Effective News Releases" by Catherine McIntyre.
Written in straightforward, clear language, this book boasts plenty of helpful tips and general advice. It mixes useful real-world examples with step-by-step guides. From comprehensively explaining how to write an effective press release to ideas about how to promote your business locally and offshore, Writing Effective News Releases deserves to be described as an essential PR book to read.
"How to Win Friends and Influence People" by Dale Carnegie.
A global best-seller and a seminal text in the world of business. It has been republished many times but the book is still relevant today. To benefit from timeless tips about how to build relationships, become more influential, and boost your popularity. This title needs to be on all lists of top public relations books.
Content Marketing Platform
100,000+ media publications;
get backlinks to your product;
scale work with content distribution.
"The New Rules of Marketing and PR" by David Meerman Scott.
This is one of the best books on public relations in terms of creating a press release strategy. The book examines how to use social media, blogs, video,s and viral marketing to reach buyers directly.
"Rogue Elephants: One PR Girl's Fight Through the Human Jungle" by Jane Hunt.
An interesting case-study approach. The author shares her personal experiences of working in a top London PR agency. Lots of useful insights about the decision-making and the day-to-day implications of life in the PR world. This book is especially useful for students and those contemplating a PR career.
"The Business of Influence: Reframing Marketing and PR for the Digital Age" by Philip Sheldrake.
This book examines how media has evolved and discusses how PR needs to evolve too. This book is also about how marketing and PR need to recalibrate to be in tune with 21st-century media and the development of the digital sphere.
"The PR Masterclass" by Alex Singleton.
Providing readers with great practical advice and effective tips, this book can help to increase your PR skills as well as improve your media relations.
"The Art of Social Media: Power Tips for Power Users" by Guy Kawasaki and Peg Fitzpatrick.
Another well-regarded book that offers practical suggestions for how to feed the Content Monster' with social media. Guy Kawasaki who pioneered tweeting, Facebooking, and other social networking combine his efforts with Peg Fitzpatrick to show you how to use social media for your PR goals.
"Confessions of an Advertising Man" by David Ogilvy.
Another personal account that shows you how to succeed in business and by highlighted how great brands are created by selling their 'big idea' to as many people as possible. This is a revealing and insightful book.
"Spin: How to Turn the Power of the Press to Your Advantage" by Michael S. Sitrick.
A straight-talking book that unashamedly looks at the media's power. How, like it or not, spin and manipulation rule supreme in the media. Crucially, it also gives you some handy insights about how you can use and manipulate the media too.
"For Immediate Release: Shape Minds, Build Brands, and Deliver Results with Game-Changing Public Relations" by Ronn Torossian.
Of all the books on public relations that are on the market, this one possibly has the aptest title. The title really says it all – and the book is packed full of interesting case studies.
Just outside our top ten of books on public relations, but certainly worthy of a mention and a read are:
"Reputation Rules: Strategies for Building Your Company's Most Valuable Asset" by Daniel Diermeier
"This is How You Pitch: How to Kick Ass In Your First Years of PR" by Ed Zitron
"The Media Training Bible: 101 Things You Absolutely, Positively Need to Know Before Your Next Interview" by Brad Phillips
"The Art of Perception: Memoirs of a Life in PR" by Robert Leaf
These are some of the top public relations books but you hopefully will have noticed that they don't all have 'PR' in the title. Indeed, some of the titles above aren't specifically about PR at all – they are about business or the media in general. The more knowledge you can acquire, the better your PR will be.
If you have already read some of these books, or have some other top reads, we'd love to hear your opinions – give us a shout in the comments below.
Industry experts about their favourite Public Relations book
Milo Cruz, and I am the CMO of Freelance Writing Jobs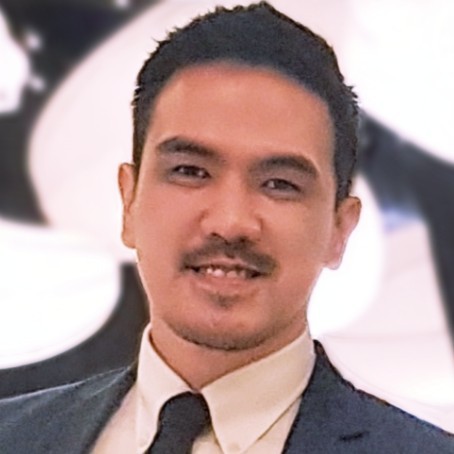 For me, the best PR book is Trust Me, I'm Lying: Confessions of a Media Manipulator, written by Ryan Holiday, a veteran public relation strategist.
It is a controversial book that uncovers the lies and deception performed by social media manipulators, all of which are based on the author's actual experience. What makes it an interesting read is the in-depth description of how most brands create fake traffic and write fake reviews to make them appear as if they're really reliable in the eyes of their audience.
Kami Turky, CEO of Solar Energy Hackers, solarenergyhackers.com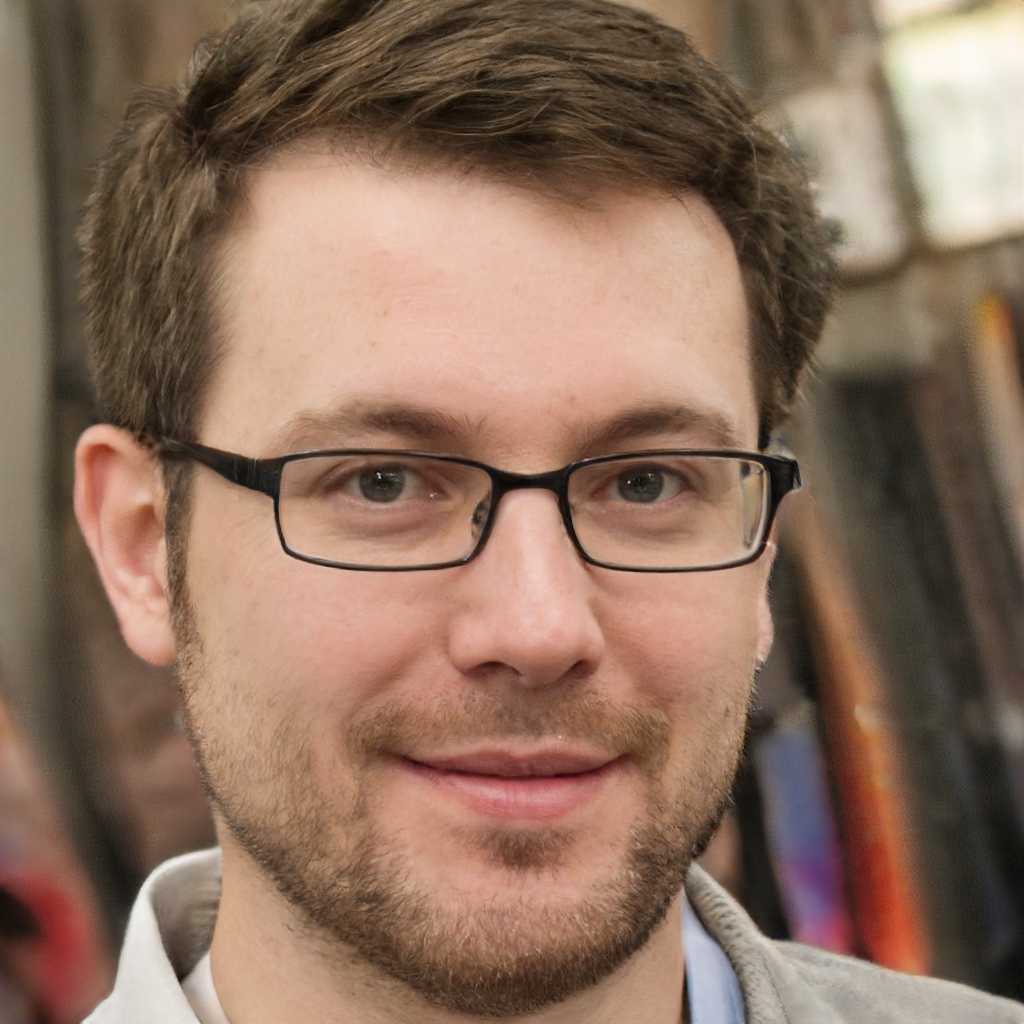 I'm a public relations professional, and I think the best book on the subject is "The Elements of Style" by Strunk and White. It's a little old-fashioned, but it's still the best guide to writing well that I've ever read.
You can also check out some more recent books on public relations, like "Get to A Point" by Paul Hellman or "PRSA Guide to Public Relations" by Nancy Snow.
But if you're looking for a single reference that covers all the basics, I would recommend Strunk and White's classic text.
Davin Joseph, Marketing Manager at My Enamel Pins
How to Read People Like a Book by James W.. Williams is one of the most useful public relations books because it teaches you how to understand people and their motives. Reading people is an essential skill for anyone in PR, as it allows you to build better relationships with clients, coworkers, and the media.
This book takes a scientific approach to understanding human behavior by examining the three ways we communicate: verbally, nonverbally, and through our emotions. It also discusses how to use this information to your advantage in persuasion and negotiation. If you're looking for a comprehensive guide to understanding human behavior, then How to Read People Like a Book is definitely worth reading.
Helga Dosa, Head of Marketing for Brand Rated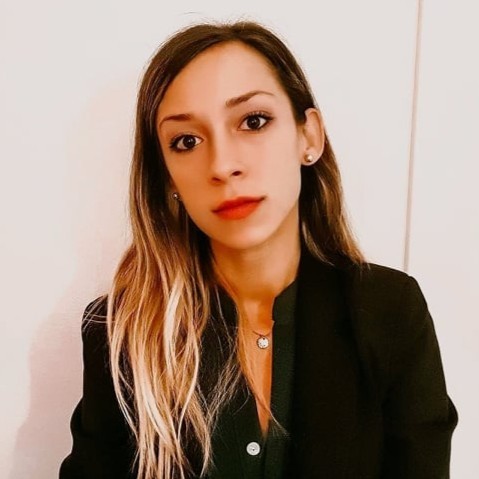 My Favorite books about Public Relations
Public relations is an ever-changing industry but some principles never change. This list of books is a mix of new and old, but all informative and insightful. You will find that many of these authors are considered pioneers and legends in the industry, while some offer a modern perspective on the world of public relations.
Contagious: Why Things Catch Up On You. By Jonas Berger:
With its mix of case studies, research, and real-life examples, Contagious explains why certain products and ideas become popular by looking at the psychology and sociology behind the social transmission. It's essential reading for anyone who wants to understand how marketing really works.
A Modern Guide to Public Relations by Amy Rosenberg:
A Modern Guide to Public Relations is a comprehensive and up-to-date resource that covers all the key aspects of PR. It's perfect for anyone who wants to learn more about how PR works and how it can be used to achieve business goals.
The Father of Spin: Edward L. Bernays and the Birth of Public Relations by Larry Tye:
This biography of Edward L. Bernays, one of the most influential and controversial figures in the history of public relations, provides a fascinating insight into the man and the profession he helped to create.
The Business of Persuasion by Harold Burson:
A classic book on public relations, The Business of Persuasion is an essential guide to the principles and practices of effective PR. It's a must-read for anyone who wants to understand how PR really works.
Spin Sucks: Communication and Reputation Management in the Digital Age by Gini Dietrich:
This book provides a critical look at the state of public relations in the digital age. It's essential reading for anyone who wants to understand the challenges and opportunities faced by PR professionals today.
Helen Ferris, Founder of Imagine Maids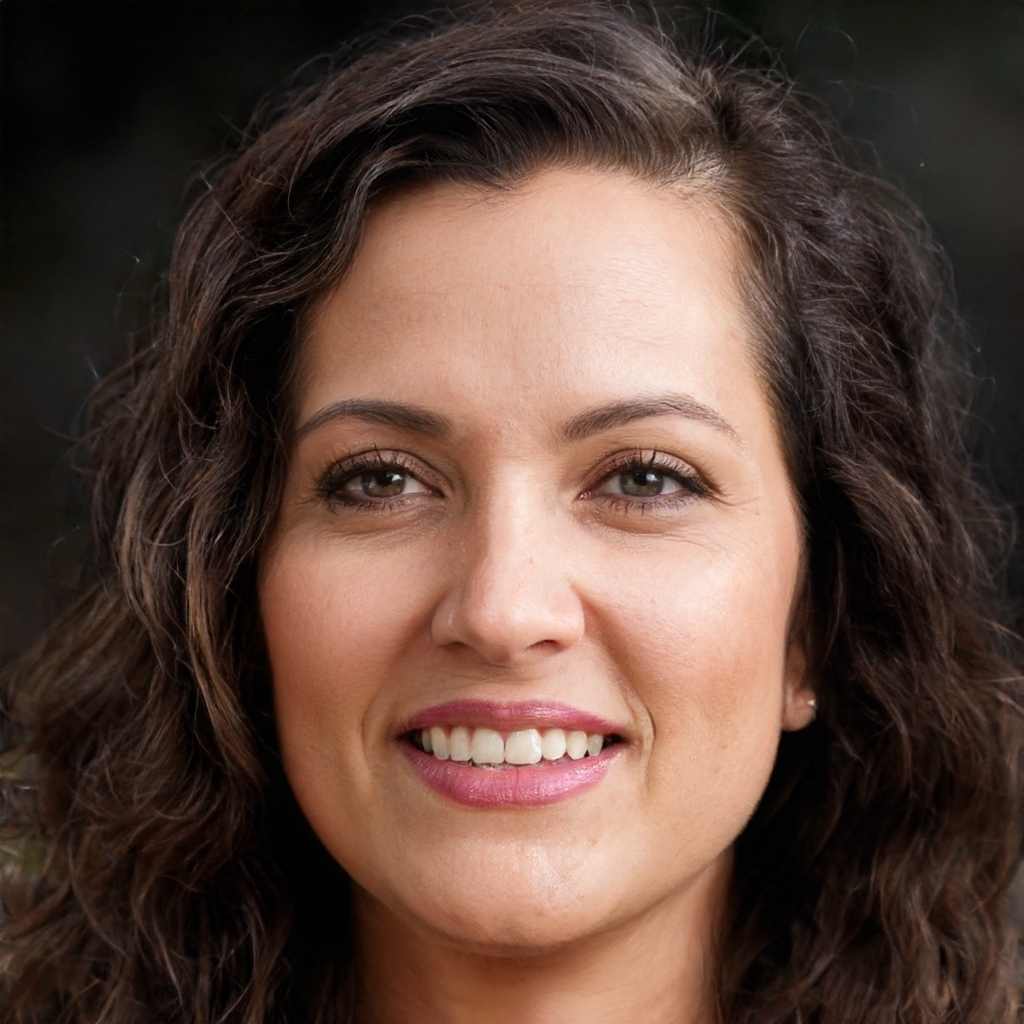 The New Rules of Marketing and PR
The New Rules of Marketing and PR, written by David Meerman Scott, is an essential book that should be read by all PR professionals, managers, marketers, business owners, and entrepreneurs. This book is a collection of all of the most recent social media trends and cutting-edge platforms that can take your marketing and communication skills to the next level. An international best-seller, the book has been translated into twenty-nine different languages and has seen sales of more than 400,000 copies.
This book will assist you in gaining an understanding of the digital environment as a tool for more efficient and cost-effective marketing, as well as improved customer exposure and important insights from all around the world. This book is the greatest companion for your professional development if you are an individual who works in public relations and is interested in finding the correct strategy to incorporate new rules and practises in order to distinguish themselves from the digital clutter.
Mark Joseph from Parentalqueries.com
I'm always looking for helpful resources, and today I wanted to share some of the best public relations books I've come across. These books will offer valuable insights if you're a PR pro or looking to improve your communication skills. Here are my top three picks:
"The New Rules of Marketing and PR: How to Use Social Media, Blogs, News Releases, Online Video, & Viral Marketing to Reach Buyers Directly" by David Meerman Scott. This book offers a great overview of using social media and other digital tools to reach your target audience. This book is a must-read for anyone interested in public relations. It offers valuable insights, and David Meerman Scott is also a great writer and speaker.
"Public Relations Writing and Media Techniques" by Dennis Wilcox. This book is a great resource for anyone who wants to improve their writing skills. It offers valuable tips and techniques to help you craft more effective communications. Whether you're writing a press release or creating an online campaign, this book will help you get the results you're looking for.
"The PR Coaching Manual: The Essential Guide to Building Powerful, Authentic Relationships with the Media" by Lisa Gerber. This book is a great resource for anyone who wants to improve their media relations. It offers valuable tips and techniques for building relationships with the media to help you get the coverage you're looking for. This book is a must-read if you're looking to take your media relations to the next level.
Max Shak from SurvivalGearShack.com
Contagious: Why Things Catch On by Jonah Berger
Only a handful of books can claim to offer unique insight into the PR industry. Contagious: Why Things Catch On- This New York Times bestseller attempts to explain why certain products and ideas catch on. The secret science behind word-of-mouth and social transmission is what makes something popular, not advertising, according to Wharton professor Jonah Berger.
Jim Reynolds, Owner of Sofia Marketing
A great Public Relations book is 'The PR Masterclass: How to develop a public relations strategy that works!' by Alex Singleton is my recommendation. I read this book a few years ago and, even as an expert in marketing/PR, was able to gain insight into a number of tactics and issues. This book can be read and understood by beginners and experts, and both sides should be able to learn something and improve their knowledge of working on a PR strategy.
For reference, you can see the book here: https://books.google.ca/books?id=2UJOAgAAQBAJ&source=gbs_book_other_versions
What I like about this book is the fact that it is written with basic, traditional PR methods in mind. Our world has changed so much, but our PR tactics are still based on traditional methods, which are covered in this book by Alex Singleton. It covers all sorts of PR strategies and allows you to instantly learn about how to establish the very best campaigns, even in 2023.
Related reads: