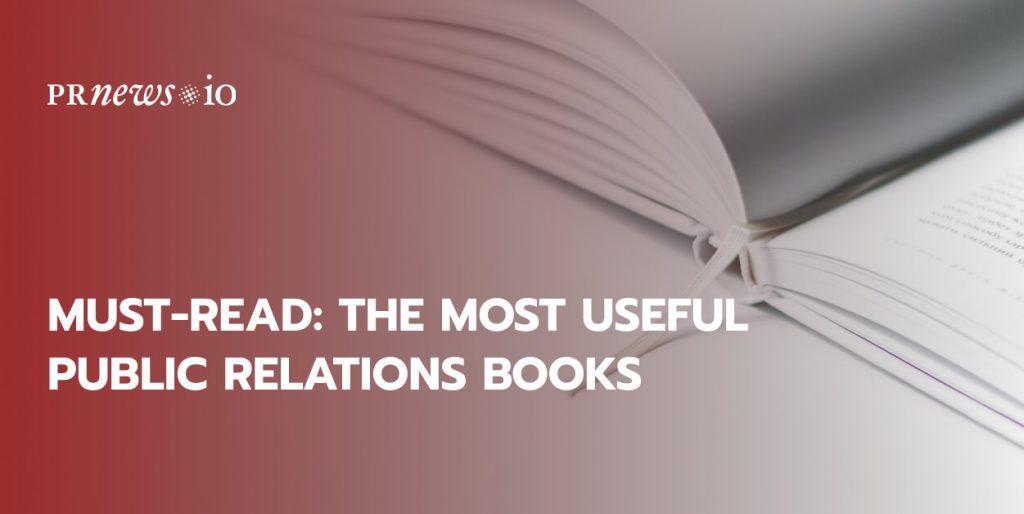 Best public relations books. In public relations, it's first of all necessary to learn the basics and then keep up with new techniques and approaches all the time.
As with any business, you first need to learn what is PR and how to use it. Once you have grasped these, you have a platform on which you can build on.
But to get ahead and stay ahead in the fast-changing world of PR, you cannot afford to stand still. You need to constantly keep abreast of all the latest developments and thinking. The internet, of course, makes this easier. Subscribing to blogs and keeping up-to-date with what the PR thought leaders and influencers are saying and doing is important.
You should not dismiss traditional and conventional methods of gathering information – such as books.
Build Positive Online Reputation & Remove Negative from SERP
Here are some of the best public relations books. From public relations books for beginners to those that cater to the more advanced, these are all titles to put down on your public relations books to-read list.
This is our top ten, in no particular order.
Top 10 Best Public Relations Books
"Writing Effective News Releases" by Catherine McIntyre.
Written in straightforward, clear language, this book boasts plenty of helpful tips and general advice. It mixes useful real-world examples with step-by-step guides. From comprehensively explaining how to write an effective press release to ideas about how to promote your business locally and offshore, Writing Effective News Releases deserves to be described as an essential PR book to read.
"How to Win Friends and Influence People" by Dale Carnegie.
A global best-seller and a seminal text in the world of business. It has been republished many times but the book is still relevant today. To benefit from timeless tips about how to build relationships, become more influential, and boost your popularity. This title needs to be on all lists of top public relations books.
"The New Rules of Marketing and PR" by David Meerman Scott.
This is one of the best books on public relations in terms of creating a press release strategy. The book examines how to use social media, blogs, video,s and viral marketing to reach buyers directly.
"Rogue Elephants: One PR Girl's Fight Through the Human Jungle" by Jane Hunt.
An interesting case-study approach. The author shares her personal experiences of working in a top London PR agency. Lots of useful insights about the decision-making and the day-to-day implications of life in the PR world. This book is especially useful for students and those contemplating a PR career.
"The Business of Influence: Reframing Marketing and PR for the Digital Age" by Philip Sheldrake.
This book examines how media has evolved and discusses how PR needs to evolve too. This book is also about how marketing and PR need to recalibrate to be in tune with 21st-century media and the development of the digital sphere.
"The PR Masterclass" by Alex Singleton.
Providing readers with great practical advice and effective tips, this book can help to increase your PR skills as well as improve your media relations.
"The Art of Social Media: Power Tips for Power Users" by Guy Kawasaki and Peg Fitzpatrick.
Another well-regarded book that offers practical suggestions for how to feed the Content Monster' with social media. Guy Kawasaki who pioneered tweeting, Facebooking, and other social networking combine his efforts with Peg Fitzpatrick to show you how to use social media for your PR goals.
"Confessions of an Advertising Man" by David Ogilvy.
Another personal account that shows you how to succeed in business and by highlighted how great brands are created by selling their 'big idea' to as many people as possible. This is a revealing and insightful book.
"Spin: How to Turn the Power of the Press to Your Advantage" by Michael S. Sitrick.
A straight-talking book that unashamedly looks at the media's power. How, like it or not, spin and manipulation rule supreme in the media. Crucially, it also gives you some handy insights about how you can use and manipulate the media too.
"For Immediate Release: Shape Minds, Build Brands, and Deliver Results with Game-Changing Public Relations" by Ronn Torossian.
Of all the books on public relations that are on the market, this one possibly has the aptest title. The title really says it all – and the book is packed full of interesting case studies.
Just outside our top ten of books on public relations, but certainly worthy of a mention and a read are:
"Reputation Rules: Strategies for Building Your Company's Most Valuable Asset" by Daniel Diermeier
"This is How You Pitch: How to Kick Ass In Your First Years of PR" by Ed Zitron
"The Media Training Bible: 101 Things You Absolutely, Positively Need to Know Before Your Next Interview" by Brad Phillips
"The Art of Perception: Memoirs of a Life in PR" by Robert Leaf
These are some of the top public relations books but you hopefully will have noticed that they don't all have 'PR' in the title. Indeed, some of the titles above aren't specifically about PR at all – they are about business or the media in general. The more knowledge you can acquire, the better your PR will be.
If you have already read some of these books, or have some other top reads, we'd love to hear your opinions – give us a shout in the comments below.
Related reads: