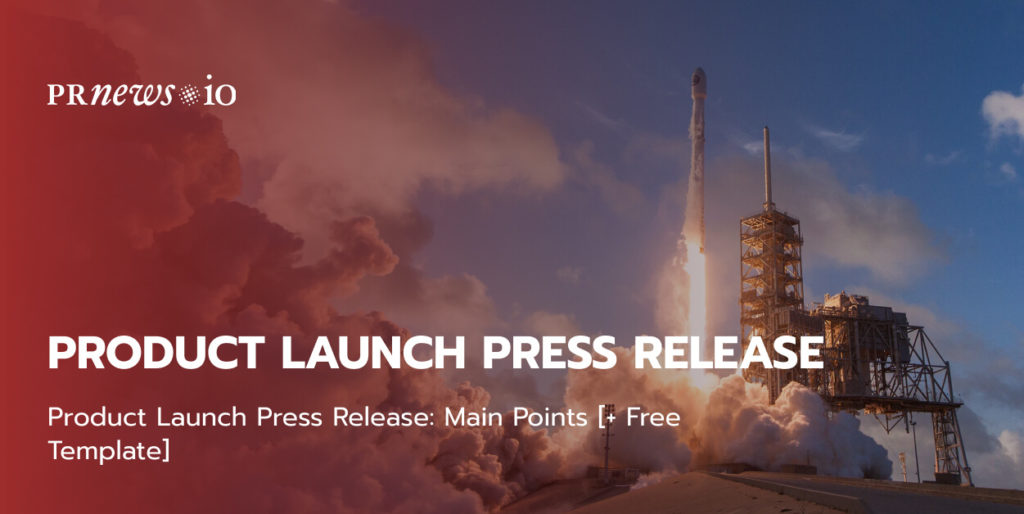 The press release has long been an actively used tool in PR technology. Often, a press release is a handout of media material that contains news, the company's position on some issue and information about an event. Unlike the announcement of the event, the product launch press release has much more details, contains quotes from speakers or organizers and is handed out to media representatives at the event.
A product launch press release is a helpful form of communication. Therefore, it is strongly recommended that companies use the best methods when writing them to communicate efficiently with an audience.
What Is a Product Launch Press Release?
If your company launches a new product or introduces a new service, a press statement can tell you about it. However, in order for the media to print your release, the product must be outstanding. Focus on highlighting your product, among others, highlighting its unique features and benefits.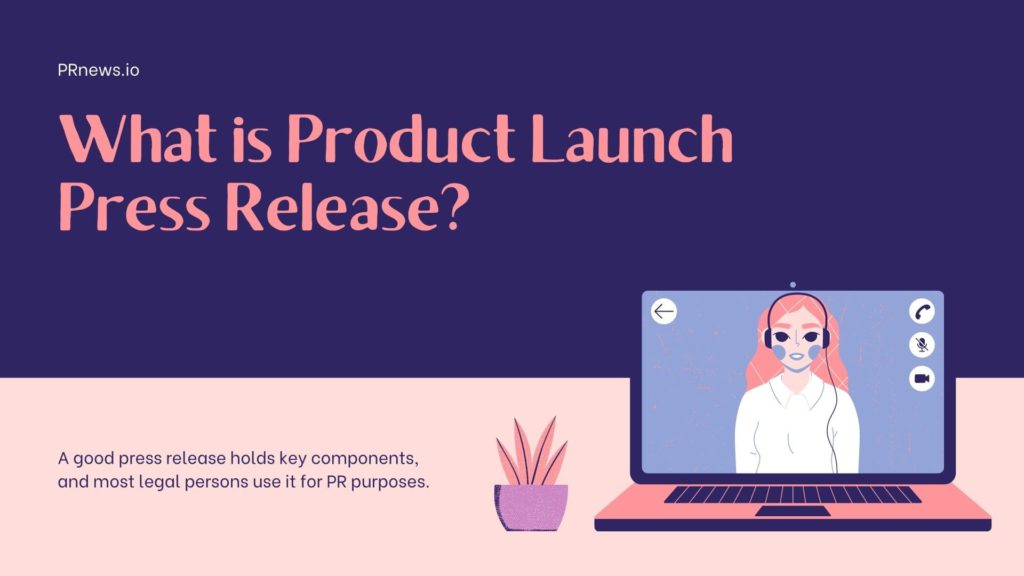 The press release is an important message for journalists, to generate media interest in the topic. If a journalist finds your press release interesting, she may decide to write an article about your product. In a press release about a new car model's release, information about the merits of this model will be included (if the topic seems relevant to readers).
The handout is not an advertisement publication, so the decision to include it in the publication is made exclusively by the editor. If the message contains purely commercial elements, the release will pass through to the advertising department and may need to become paid advertising to be published.
Press Release Sample for Product Launch
A good product press release should have the following main components:
Title
The title is quick and capacious, aimed at attracting a reporter and reader's attention at first sight, revealing the essence of the information.
This part shows the whole essence and describes the theme of the release. Many professionals advise writing it after writing the body of an article. It must contain the article's keywords. This will help increase the release's search properties and make its essence more understandable to journalists.
Lead
The lead is the first paragraph of the release. It contains a digest of the information. A high-quality lead creates a picture in the reader's head and motivates them to read further. It can also be made more enticing by adding a couple of intriguing phrases.
It is necessary to include all the best information that you have. The audience should feel that reading your text is not a  a waste of time, so focus on including what is interesting to your audience and not to you.

Body
The body is the part that explains in more detail the essence of a product launch press release. It must answer what, where, and when questions; who takes part; why it is done; and what prospects it has.
The text should carry an informational assignment and contain data on the product's events or features, and its place on the market. The text must contain as many facts as possible. Brevity is the soul of wit, but for a press release to gain media attention, it is necessary to make it as informative and interesting as possible for readers of your sector of activity.
Submission of material is based on numbers, facts and comments (if necessary).
Reference and contact information
Reference and contact information (backgrounder). In the end, you must specify the company's website, as well as, if necessary, a full URL for representatives of the media. You also should indicate the contact information for the person responsible for public relations, as well as the contacts of people responsible for specific processes described in the press release.
A product press release example can be downloaded on our website in an accessible format. By using it, you will simplify your life. After downloading, you will only need to fill in the relevant fields with your event data.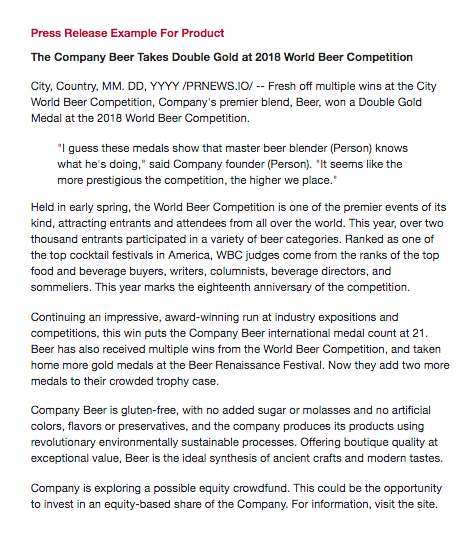 The major feature of it is the emphasis on the uniqueness of the item or on what may tempt users to try your product (something that is especially attractive to your viewers). First of all, attention should focus on the benefits and innovations of the item and/or a seductive offer for potential customers, then everything else.
Similarity to Selling Text
Even though the purpose of the press release and selling text is approximately the same, the style of writing the release should be exclusively informational. It has no advertising and calls to action. The text aims to attract the audience with novelty, facts, statistics and numbers (depending on the format).
Press Release Filling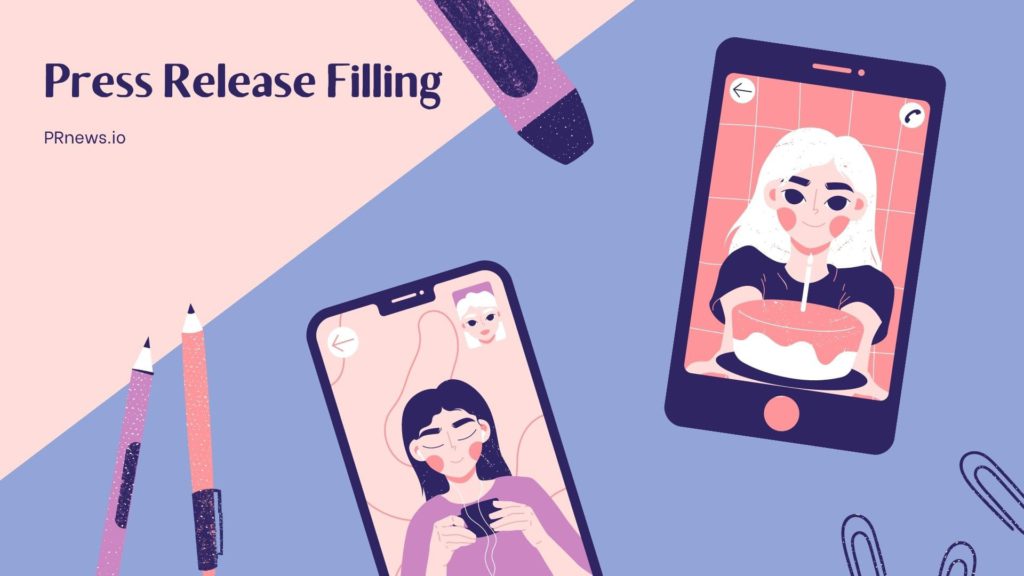 Do not forget about significant nuances:
This should not be reading a detective story with an intriguing denouement in the finale—all the most interesting information should be at the beginning of the material.
Delete all non-essential information.
Brevity and simplicity. Do not complicate the article with long sentences with partial turns, complex phrases and unknown abbreviations. And if you add the latter, then do not forget to decrypt them.
Do not use unverified facts.
Remove all possible mistakes from the text. The text should be edited several times. After the release is edited, check punctuation and spelling again. A journalist won't read or correct a press release with lots of error–he will simply ignore it.
Do not use complex terminology, since the release is designed for a wide range of readers who often do not belong to experts in the sphere.
Pay attention to the style of publication in which the text of the release will be published and adhere to it (if you prepare for different editions, prepare several versions of the press release).
Text size: keep the length of 1-1.5 pages.
When the article is written, it is time to read it aloud to yourself, a co-worker, a cat and everyone else. This will help check the text for the absence of tautology, stationery, and verbal tinsel.
Stages of Best Product Launch Press Release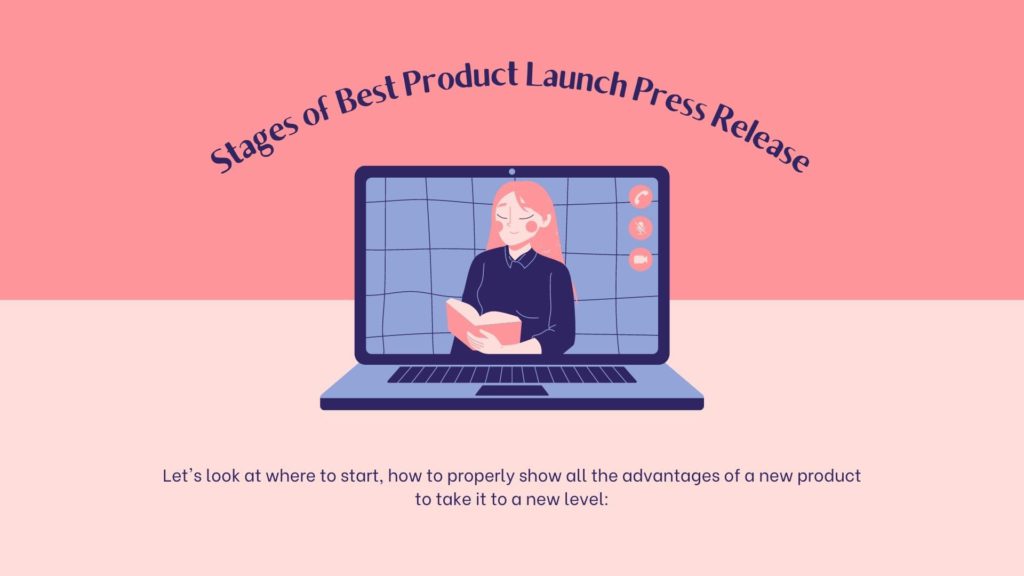 Your handout, well written and strategically distributed, is a good tool that will make your firm more visible in the market and raise your sales turnover. However, for the media to take your release and print the news, the item must be very interesting.
Let's look at where to start, how to properly show all the advantages of a new product to take it to a new level:
Begin with product research. You have to know the goods from A to Z. And for this purpose, you should study competitive products IN DETAIL and to structure the obtained data in an accurate list. You want to be able to show how your product is better than others out there.
Explore the target audience. When compiling a press statement, take into account the type and profile of the publication to get as close as possible to understanding the audience of the publication. These can be both print projects and online resources—youth, children, scientific and technical, entertainment, political, women's, and men's. And they all have a particular circle of readers.
Also, each platform for publishing a press release puts forward its requirements that should be known. This is the allowed number of references, the size of the text, and even how the material is presented.Compare the released product/version. Select the category to which the item belongs:
A new creation that opens a separate direction in your business. In this case, you can safely skip further study of this block.
The new product is an improved version of the old representative of the model line. Here you need to indicate what innovations have been introduced and how they simplify the life of users.
A new product that is not an advanced version of the old one but performs the same functions. It is necessary to explain in the language of facts why this product solves problems better than analogs.
Make a press release. Follow the rules described in this article or use the examples already available. When writing, use additional information: manager comments, quotes, photos of the product being released and reviews of those who already know it.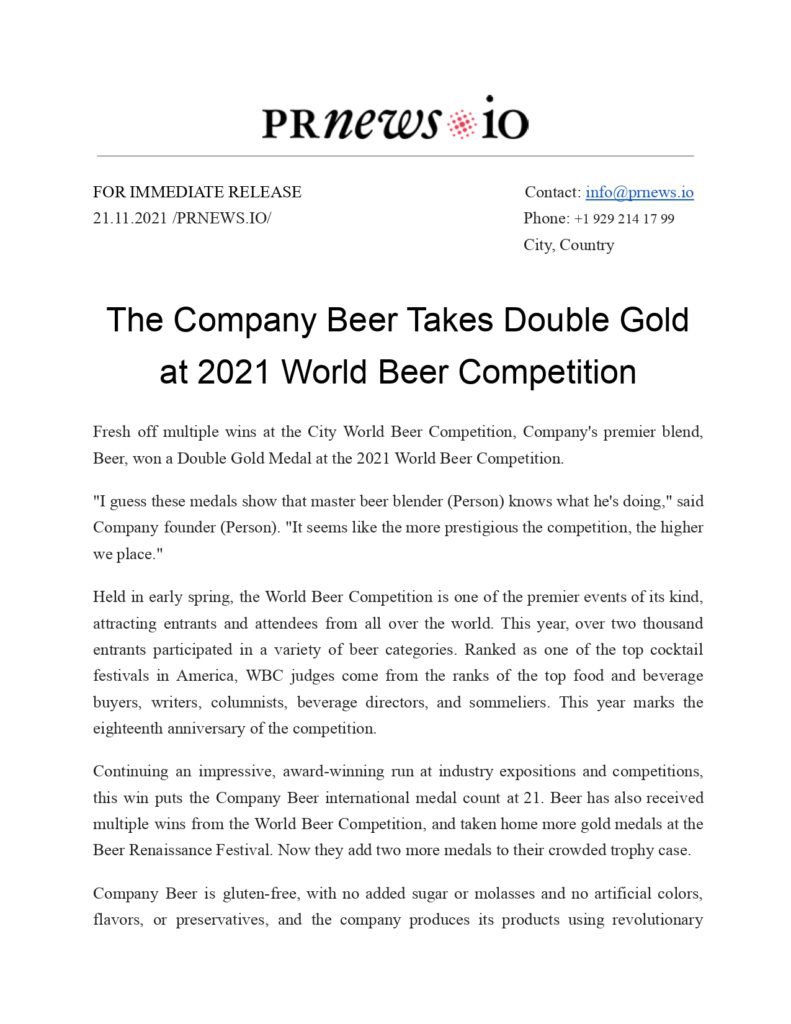 9 Characteristics of a Good Press Release to Pay Attention To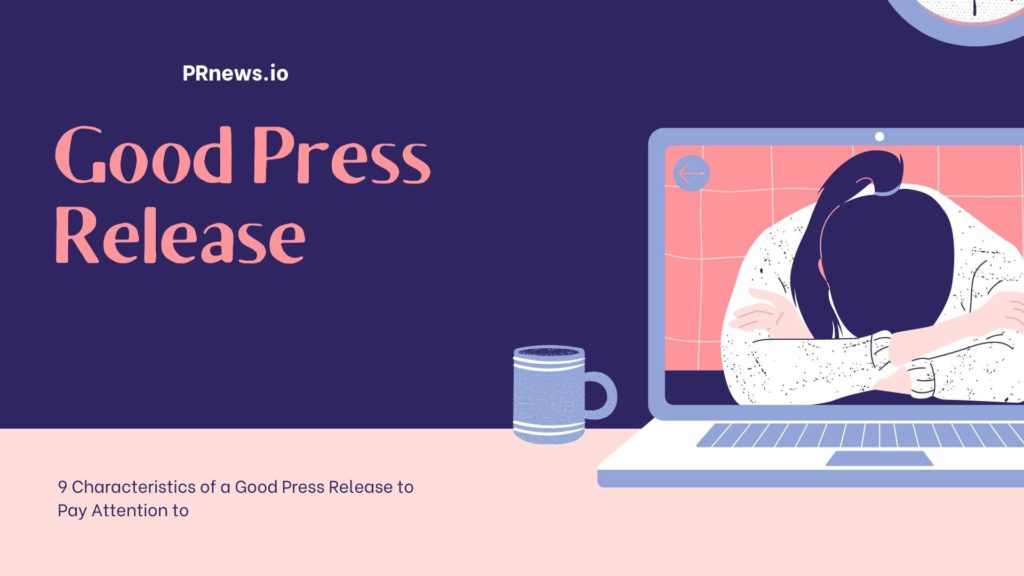 Writing a good release implies understanding what makes it effective in the modern world, where most statements are published on the Internet and not in print media.
We highlighted key points that will help you make a good press release:
It's written professionally. It should be written by someone who has deep knowledge of the company or brand and has the skills necessary to compile it.
It's focused on one aim. In addition to the fact that striving for several goals in one press release would build it too long, this may leave the reader confused and not enlightened.
The problem is discussed in detail. A good press release focuses on one problem and exhausts it. Provide complete relevant and comprehensive product info.
It's concise. People's concentration is becoming increasingly difficult to attract and publishing a press release filled with unnecessary words and suggestions will push people away.
It indicates the location of the company. Although the particulars of the company can be found using a simple search on the Internet, most readers will not do this. This may not represent any disadvantage for large and very popular companies or brands, but for small or emerging brands, this is a huge drawback.
Multimedia. It is vital to add relevant photos in the press release to feature it and make it more attractive from an aesthetic point of view.
Visual scanning. A good release should hold small paragraphs containing several sentences and spaces. This is because people's attention intervals have become shorter, and they now scan the text visually rather than reading it. It also makes the text faster to read.
References are present. The aim is to prove to the reader that the author has not made any unverified allegations. This will increase confidence in the information.
It encourages the exchange of information. The ultimate goal of the press release is to distribute the corporation's message as it is possible for a bigger number of people. A good way to facilitate this is to contain release buttons on social networks and encourage readers to share information with friends and relatives.
How To Do Public Relations for Small Businesses
How to use PRNEWS.io
In this video, I share a great tool called PRNEWS.IO—a marketplace where PR specialists, internet marketers and advertisers can buy sponsored content. PR is great for visibility, business growth and SEO backlinks (it can help you rank in Google).
Read more:
Content Marketing Platform
100,000+ media publications;
get backlinks to your product;
scale work with content distribution.
FAQ: product launch press release
? How to write a press release for a product launch?
When preparing, pay attention to the value of the product and show all the benefits. Formulate short and understandable sentences without excesses of incomprehensible terms and abbreviations. Supplement the press release with multimedia data (pictures, infographics, videos) and links.
In order not to forget and not miss important points when writing a release, use a template. It will make it much easier and save you time. And as you know, time is money.
? What to include in a product launch press release?
5 main components of the product launch press release:
Memorable title.
The primary value in the first paragraph.
Inclusion of quote (1-2 pieces).
Details.
Firm contact information.
? How much would it cost a press release for a product launch?
You can order the writing of a press release on our site. The price is $40-45.