Link building services are crucial for improving website rankings as they heavily rely on content and backlinks. Strategically placing links within relevant content can significantly impact your website's traffic growth.
The purpose of this article is to provide readers with a list of the top link building services available in 2023. We will outline the key factors to consider when choosing a link building service and review the top providers to help you make an informed decision when selecting a service to boost your website's growth.
Factors to Consider When Choosing a Link Building Service:
Quality of links:
It's essential to ensure that the links you acquire are of high quality and come from reputable sources. This can include websites with high domain authority, relevant content, and a strong backlink profile.
Relevancy:
Links should come from websites that are relevant to your niche or industry. Relevancy ensures that the links are valuable and targeted, which can lead to higher search rankings and increased traffic.
Domain authority:
The domain authority of a website is a key indicator of its credibility and authority in the eyes of search engines. Link building services should aim to acquire links from websites with high domain authority to improve your website's visibility and authority.
Price:
The cost of link building services can vary significantly depending on the provider, the number of links, and the quality of the links. It's essential to consider the cost and ensure that it aligns with your budget and expectations for the service.
Customer support:
A reliable link building service should have excellent customer support to address any questions or concerns you may have. This can include timely responses, transparent communication, and ongoing support throughout the link building process.

Top Link Building Services to Try in 2023
With the next SEO link-building tools, you will get rid of a bunch of routine work and maximize the efficiency of your website promo.
And the first one on this list would be our service at PRNEWS.IO. We claim ourselves as the "world's first sponsored content store". This means we can post your branded content on trustworthy resources, and you will get:
Many high-quality backlinks
Higher brand awareness
Increased organic traffic
Our PR platform collaborates with a variety of local news media, portals, and blogs. On our website, you can easily find distributors by region, country, language, category, type, format type, and more. In many cases, PRNEWS.IO writes posts, press releases, or any sort of news for the client. So overall, you may receive a comprehensive package of services related to the creation, analysis, distribution, and monitoring of content.
In a nutshell, PRNEWS.IO is a full-funnel marketing platform whose major instrument is quality guest posting, considered the most efficient link-building strategy of all.

PRNEWS.IO offers two different services for link building: Digital PR and Guest Posting.
Digital PR is a service that helps you get your content published on major media outlets to gain high-quality backlinks and increase brand visibility. PRNEWS.IO has access to a network of over 10,000 media outlets in more than 120 countries. The service includes writing and distribution of press releases, media outreach, and reporting.
Guest Posting is a service that helps you publish your content on niche-relevant websites with high domain authority to gain backlinks and increase organic traffic. PRNEWS.IO has a database of over 50,000 websites in different niches and categories. The service includes content creation, outreach, and reporting.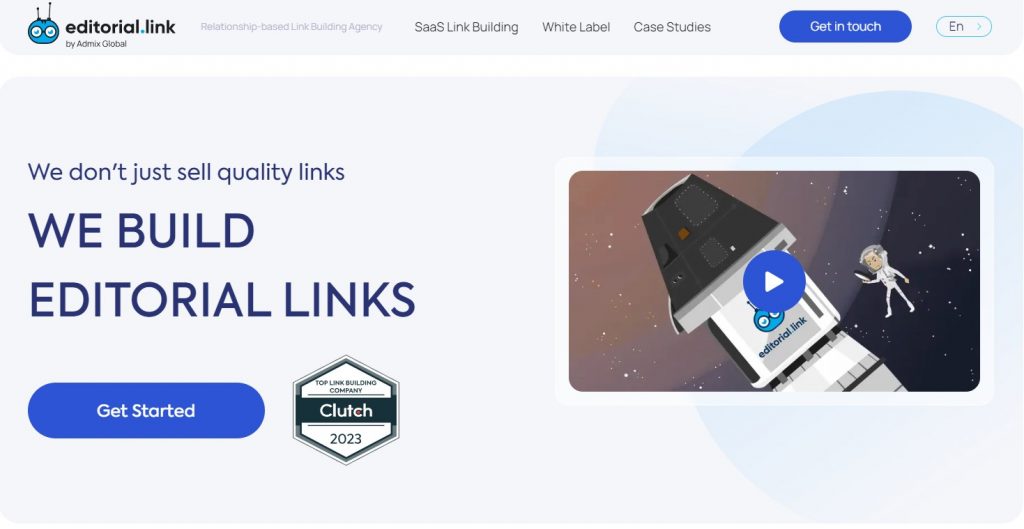 Editorial Link is your gateway to high-quality editorial links, acquired from websites that don't sell links. These high-DR backlinks are the fruit of long-standing relationships with over 2500 businesses, and they primarily emanate from the blogs of a wide spectrum of enterprises, inclusive of industry-leading SaaS companies such as g2.com, cloudways.com, monday.com, blog.hubspot.com, hive.com, hostpapa.com, mageplaza.com, and many more. The result is a higher ranking on Google.
The company has established expertise across numerous verticals including IT, tech, SaaS, crypto, real estate, finance, marketing, and beyond.
Benefits:
Every link provided is indexable and does not bear the "sponsored" or "nofollow" tags.
They have the capability to secure links from pages that are not only relevant but also generate substantial search traffic and rank for a plethora of keywords.
They offer white-label link-building services, empowering individual entrepreneurs to swiftly deliver links to their clientele and aiding agencies in expanding their service offerings.
The pricing model is performance-based; charges are incurred only for link placements that meet the predefined criteria. Moreover, they provide domains and pages for approval, allowing clients to choose the most compatible options for their promotional endeavors. Importantly, they do not mandate upfront payment.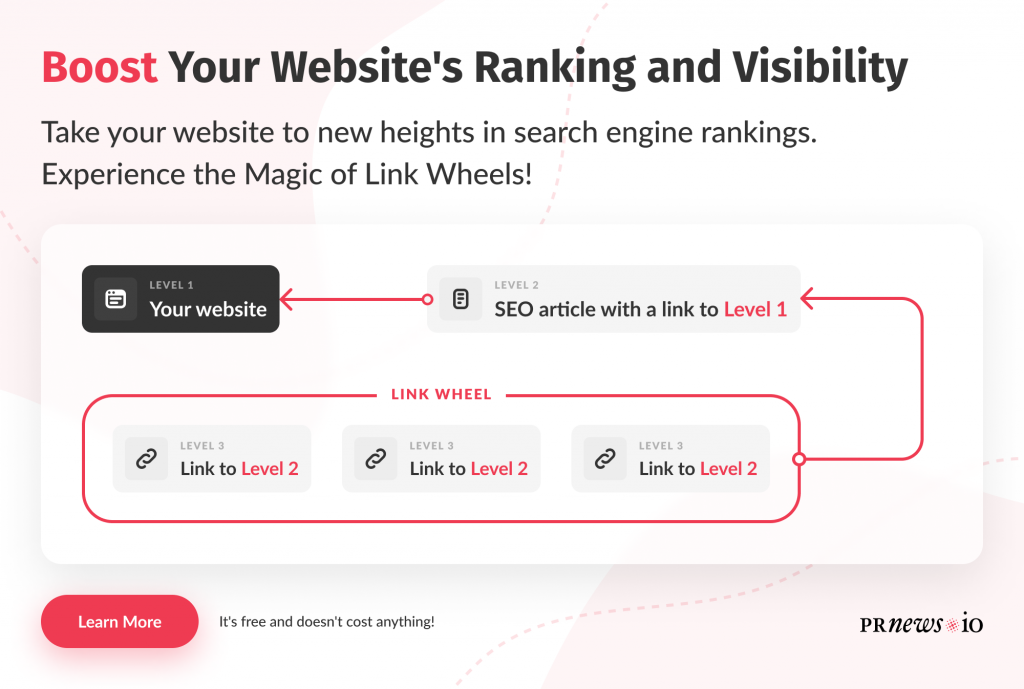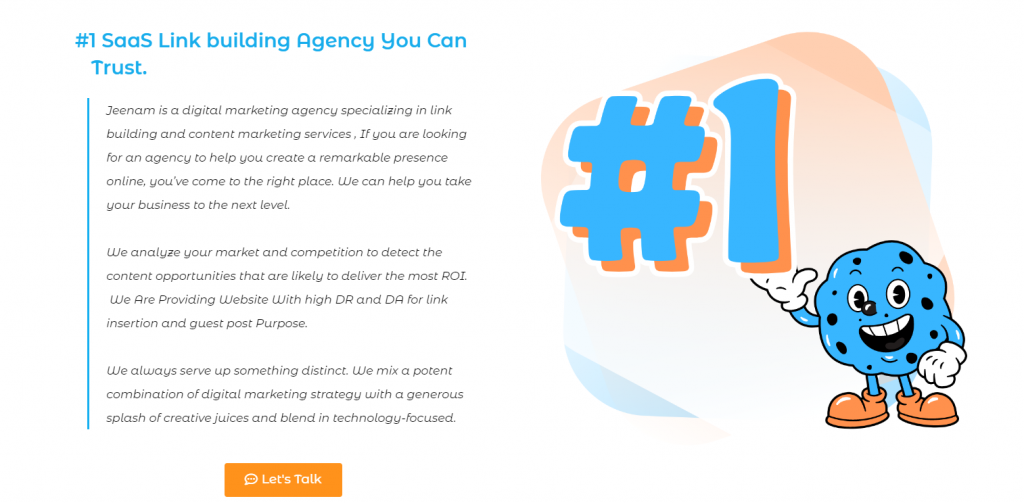 Jeenam Infotech is a leading provider of SaaS link building services. With a strong focus on helping businesses thrive in the digital landscape, we specialize in creating high-quality backlinks that drive organic traffic and improve search engine rankings.
Our team of experts utilizes innovative software solutions to identify and secure authoritative websites for link placement.At Jeenam Infotech, we are committed to delivering exceptional results, maximizing online visibility, and accelerating business growth.
Partner with us to enhance your online presence and achieve long-term success. Learn more about our services at https://jeenaminfo.com/.
Jeenam Infotech provides flexible and competitive pricing options for their SaaS link building services. Starting at just $150 for a single link, they offer affordable solutions to meet varying project requirements.

Globex Outreach is different from other link-building companies because we have been serving in the digital marketing industry for over ten years. Our specialists are experts in link insertion and guest post linking.
We use the latest trends to make predictions about future SEO activities. We have clients and many leading digital marketers from all over the world. We do not charge the client before the completion of an order, and we provide custom outreach and premium backlinks for our clients.
In a nutshell, Globex Outreach is a full-funnel marketing platform whose primary instrument is link insertion and guest post link strategies.
Elevate your online presence with Backlinkers.com's Link Insertion Service!
With their strategic approach, you can boost your website's authority and search engine ranking while gaining valuable exposure. Explore the power of effective link insertion backlinkers.com/link-insertion-service/ and let Backlinkers.com help your digital footprint shine.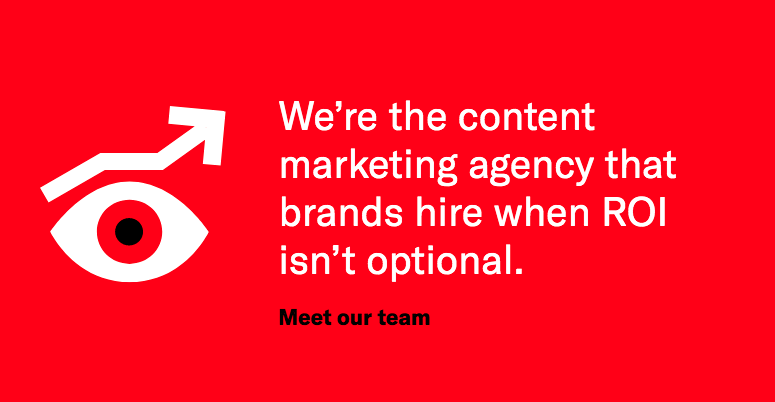 Siege Media is a content marketing agency that specializes in SEO strategy development and content promotion. The agency boasts a respectable list of world-renowned clients, including Airbnb, TripAdvisor, and Zillow.
Their range of SEO services includes consultation, keyword research, SEO testing, optimization of title tags, analysis of internal linking, and content optimization. Siege Media's focus on good content sets them apart. The agency generates content in various forms, including text, visual infographics, and images.
In addition, Siege Media helps distribute the generated content through email outreach. They will contact multiple media resources and relevant influencers to help clients gather backlinks from trustworthy websites, news portals, and blogs.
FATJOE offers link building and content creation services, primarily targeted at SEO agencies worldwide.
Their primary focus is on blogger outreach, press release distribution, citations, and infographics. The number of services and their scalability can be negotiated individually, making it convenient for clients to tailor services to their needs.
Clients are provided with a user-friendly dashboard, allowing them to place, manage, and monitor orders. Every placement is documented in the dashboard, preventing accidental double-ordering. The process of creating and placing orders is fast and can be done in a few clicks.
Pricing: FatJoe's pricing starts at $85 for a single link, and they offer customized packages for larger projects.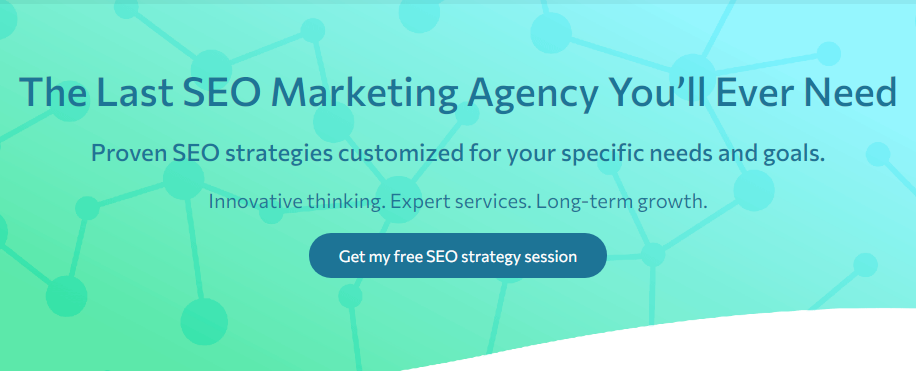 Sure Oak is among the most fast-growing SEO agencies in the USA. It offers a full range of SEO services, including on-page optimization, competitor analysis & keyword research. On top of that, the list of the company's services stretches out to digital PR and custom link building. So far, Sure Oak has been working with such giant brands, as Mercedes, GAP, American Red Cross, etc.
The strategy of their work implies a detailed analysis of potential resources where a client can receive backlinks. The main criteria for selecting those resources are traffic, domain authority, relevance, and TrustFlow. This stage is followed by outreach to acquire as many backlinks as possible. Terms may be negotiated in the process.
What's more, Sure Oak offers clients an extra EDU link-building service. This means, you can get backlinks from academic institutions, which by far, have the most impact on search engine results.
Linkology

Founded in 2006, Linkology is among the oldest existing agencies related to SEO. The service claims to generate quick organic backlinks for every type of project, twice as fast as HARO. Although Linkology is UK-based, it offers a variety of link-building services for websites all across the world.
First, they would create a list of the most resources that suit your content and have appropriate organic reach. After your approval, they would do the outreach, and report on each link placement. Besides, Linkology has content creators that write great articles for clients and then, get them placed on trusted websites. The company combines great experience with modern SEO link-building tactics.
At Linkology, new users receive a bonus of 50 free pitches.
Digital Current focuses on multiple digital strategies, including link building, social media campaigns, PPC, and more. What makes this SEO agency different from others is that it uses trends to make predictions about future SEO activities. Foreseeing those patterns helps "outmaneuver" competitors and achieve higher rankings in search engines more quickly.
Digital Current is also known for its Five Pillar strategy:
Content Marketing
Link Earning Scholarship Programs
Visual Graphics Creation
Influencer Engagement
Publisher Outreach
Building links with Digital Current means investing in high-quality link-building strategy development. Specialists from here conduct a thorough analysis of backlinks, monitor each link placement, provide efficient outreach practices, promote content, and more.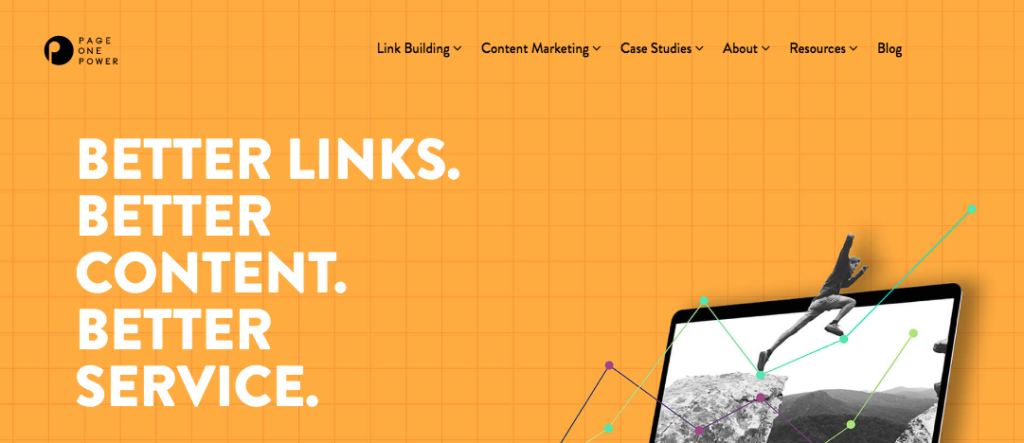 Page One Power is the closing entry on our list. This firm can help you run successful link-building campaigns using only white-hat SEO techniques. Their main focus is on resource and content link building, also known as guest posting.
Page One Power places more emphasis on content relevance rather than metric criteria. The agency assesses the client's needs and ensures that their actions align with the company's requirements and usual SEO practices. Specialists from Page One Power claim to get an average of 15,000 backlinks for each client.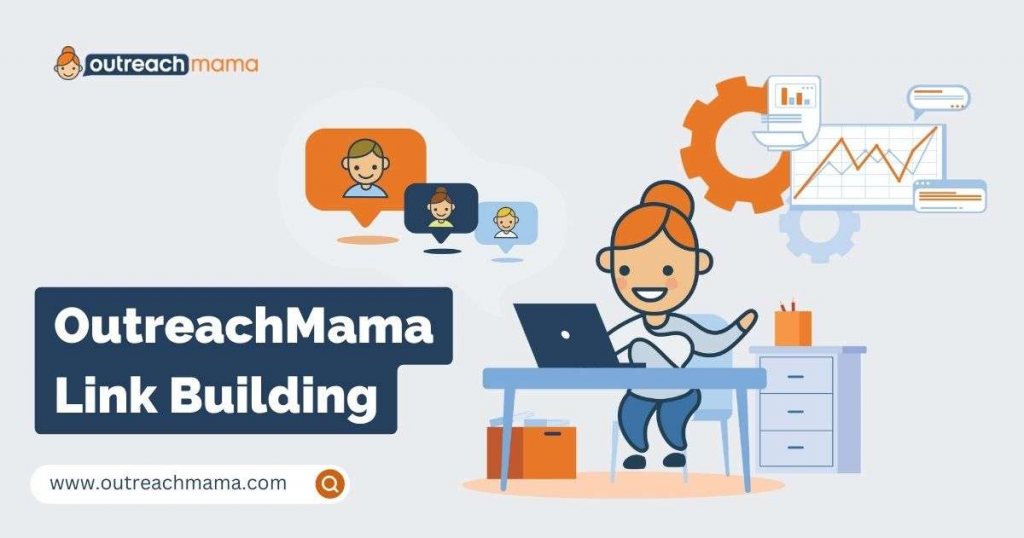 OutreachMama offers a range of link building services, including guest posting, blogger outreach, broken link building, and content creation. They also provide customized link building strategies tailored to your specific goals and needs.
Benefits: OutreachMama has a team of experienced link builders who focus on acquiring high-quality links from relevant and authoritative websites. They prioritize white hat tactics and emphasize building long-term relationships with website owners.
Pricing: OutreachMama's pricing varies depending on the service and the number of links requested. Their packages start at $99 for a single guest post, and they offer customized plans for larger projects.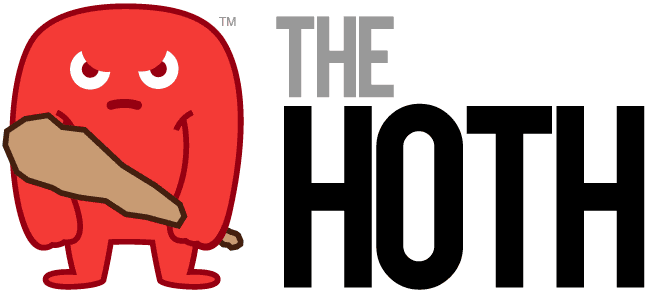 The Hoth offers a range of link building services, including guest posting, blogger outreach, and niche edits. They also provide comprehensive SEO services, including keyword research and on-page optimization.
The Hoth has a team of experienced link builders who prioritize quality and relevancy when acquiring links. They also offer transparent reporting and a user-friendly dashboard to track progress and results.
Pricing: The Hoth's link building packages start at $60 for a single link, and they offer customized plans for larger projects.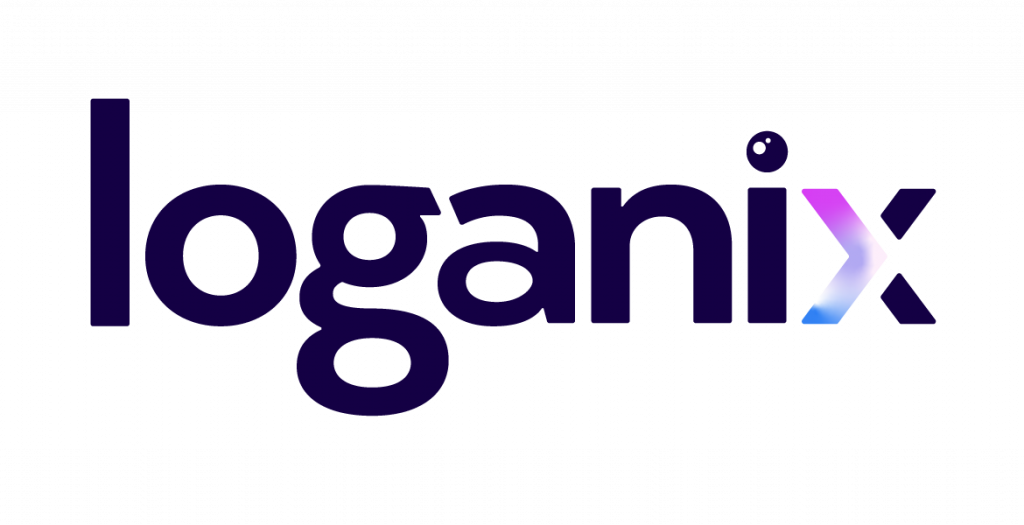 Loganix offers a variety of link building services, including guest posting, resource page link building, and broken link building. They also provide local SEO services to help businesses improve their visibility in specific geographic areas.
Loganix emphasizes white hat tactics and manually acquires links from high-quality and relevant websites. They also provide detailed reporting and a dedicated account manager for each client.
Pricing: Loganix's pricing starts at $140 for a single guest post, and they offer customized packages for larger projects.

Authority Builders offers a range of link building services, including guest posting, blogger outreach, and niche edits. They also provide detailed reporting and comprehensive analysis of each link's impact on your website's traffic and search rankings.
Authority Builders prioritizes building long-term relationships with website owners and acquiring high-quality links from authoritative and relevant websites. They also offer a range of pricing options to fit different budgets and goals.
Pricing: Authority Builders' pricing starts at $55 for a single guest post, and they offer customized packages for larger projects.
Although the service is somewhat expensive compared to the options mentioned above, every penny is justified by the number of services offered. Additionally, you can always negotiate the pricing beforehand, with no unexpected costs later on.
Link building is a set of actions aimed at gathering backlinks to enhance website visibility in search engines. Planning a link-building strategy is unique to each project niche, dependent on factors such as budget, timing, and competitor strategies. However, the methods that form the basis of each strategy remain unchanged.
Best Link Building Methods
There are several key differences between SEO strategies used 10 years ago and those employed today. Back then, the number of inbound links from external resources was a key metric for search engines, with more links leading to higher SEO rankings.
However, today, purchasing links for the sake of their greater number is no longer effective, and using other black hat link-building techniques (such as spam, PBN, and 301 redirects) can result in serious sanctions from Google.
Instead, the quality and relevance of backlinks, as well as a combination of multiple link-building methods, are what really matter. Persistence and consistency are also essential for white-hat (organic) link building in 2023. Although it can involve plenty of routine and time-consuming work, your efforts will be worthwhile in the end.
Method 1: High-Quality Content
When it comes to sharing links, content is fundamental. The more useful content – the more often users would want to share it with their audience.
As great and terrifying as it sounds, no content strategy works 100% for all businesses and websites. Everyone "fights" for top SEO positions on equal terms.
The most popular way to generate content and, at the same time, accumulate links are:
Blogging – works as a perfect promo tool for a "complex" product/service with a long purchase cycle. If you are an expert in a specific niche, people would gladly read your blog posts with credible information and tips. Consider mixing different content types, e.g. text + video tutorials/reviews.
Training materials – includes webinars, workshops, educational handouts, podcasts, and more. The opportunity to get certain knowledge motivates more than any commercial offer. If you make a quality product, people will talk about you. To let users share the educational content with their audience, make sure you add share buttons to each page.
Method 2: Outreach
The word "outreach" means "providing wider coverage." By contacting trusted resources, you can negotiate to either 1) place a link to an existing post or 2) create a brand new post with the needed links (guest posting). The content for outreach should also be unique, interesting, and useful to the target audience of the following resource.
While some experts define outreach as a shareware method of obtaining links, guest posting is often a paid option. Additionally, there may be costs associated with email marketing services and hiring copywriters and designers (for infographics), adding to the overall expense.
Method 3: Crowd Marketing
Crowd marketing implies posting backlinks in blogs, forums, Q&A platforms. Such method is a shareware opportunity for every business to:
acquire valuable backlinks;
contribute to the organic traffic flow;
improve the site's behavioral factors;
increase audience loyalty, brand awareness, and company reputation.
Method 4: Social Media Campaign
While social media links may not have a significant impact on rankings, they can still provide high reach and improved traffic flow. In a broader sense, high-quality content shared on social media can also lead to reposts from online media channels or mentions on other blogs and forums.
However, creating a successful social media profile requires a lot of work, including targeted ads, regular posting, and engaging with the audience through commenting and DMs. It is also important to provide updates and announcements about events, sales, and discounts to keep followers engaged.
Method 5: Register in Directories & Review Websites
This is a not-so-obvious link-building tactic, but it's worth mentioning. To implement this tactic, you need to register on all relevant online directories or review websites. Based on the target audience of each aggregator, you should write a relevant company description. The better the description, the higher the chances of attracting extra traffic to your webpage.
In Conclusion
The primary goal of this post is to help you explore the best options among the currently offered link-building services. Your choice will depend on the methods you choose to include in your link-building strategy.
Go ahead and test multiple instruments, as many of them provide free trials.
Good luck!
Content Marketing Platform
100,000+ media publications;
get backlinks to your product;
scale work with content distribution.
FAQ: Link Building Services
What is Link Building?
Link building is a set of actions aimed at accumulating inbound links while using a variety of methods (blogging, crowd marketing, press releases, outreach, etc). The ultimate goal of link building is to improve SEO rankings and end up with more organic traffic.
What is a Link Building Service?
The term "a link building service" may refer to: 1. an online instrument, which is accountable to a certain type of link-building activity. For instance, PRNEWS.IO helps to distribute brand content with the needed backlinks. Meanwhile, services like Ahrefs, provide a detailed backlink profile for any website. 2. a digital marketing service provided by one SEO specialist or an entire SEO agency. It goes as a full-cycle service and includes major link-building activities: competitors' analysis, manual outreach, guest blogging, broken link building, etc.
What is the Best New Link Building Tactic?
SEO algorithms are super dynamic. Along with the traditional link-building tactics, the new ones would always come and go. So far, the best and relatively "new" link building tactics are: * Skyscraper Technique (create better content than one located in the top 10 search engine results by the needed keyword); * Reverse Engineer Competitors' Backlinks; * Newsjacking (involves a quick response to news to boost attention to your business in media, and provide a reaction to hot news; * Sponsoring (becoming a sponsor for a local event or sports team, and get mentions) It's hard to say which techniques (old vs new) are more effective. What we know for sure, by combining all tactics, you'll get the best result.