All law companies need to have a digital presence to attract new clients and opportunities. However, managing social media and creating ads can be difficult if you don't have the right knowledge and experience. That is why you should cooperate with a law firm marketing agency to promote your firm's digital presence.
A law firm marketing agency can launch campaigns to achieve high conversions through various marketing tactics and tools. So if you're looking for the best company to promote your firm's ventures, you're in the right place. Here are the top 10 American law firm marketing agencies.
Content Marketing Platform
100,000+ media publications;
get backlinks to your product;
scale work with content distribution.
Best Law Firm Marketing Agencies
Accel Marketing Solutions is a great choice for both lawyers as well as law firms. They provide one of the most extensive lists of services for promoting legal companies. For example, they offer their customers SEO, PPC, video production, content marketing services, and much more.
What differs them apart from others is that they create engaging content for your law firm's social media profiles. Thus, you can promote your skills and build your reputation on a larger scale. Besides that, managers at Accel can also write articles for your blogs to help you get more leads.
At Zola Creative, they take a comprehensive approach to online marketing and lead generation. They offer their clients a full suite of lawyer SEO services created to help them boost the powerful web presence that not only attracts new visitors but converts them into current clients.
They have cooperated with over 1000 law firms. They know your services. They know the pain of your clients and what they are looking for, thus they know what to offer to the prospects.
3. AVX Digital
Dallas-based digital agency AVX Digital is managed by an experienced, innovative team that centers on customized web design and web resources that speak directly to your customers.
AVX Digital specializes in transforming the reach of your customer acquisition for corporate law firms. Beginning with a free, no-obligation consulting for your law practice, you may discover their experience in the industry.
BluShark Digital is another law firm marketing company that has an attorney owner. BluShark Digital can help your business reach positive results in no time. That is because they have one of the best teams of marketers, designers, and analysts in the US.
The agency focuses on offering clients SEO solutions for their stagnant progress. Their experts use various tools such as backlinking to boost law firms. Not only that, but the agency also uses social media platforms to help you get visitors to your website.
With 40+ skilled marketers, you can rely on BluShark Digital to achieve your marketing goals within a tight deadline. The best part is that they use up-to-date software and tools for strengthening your firm's digital footprint. Thus, you can cooperate with them confidently.
5. Cubicle Ninjas – Law Firm Marketing Agenc
Cubicle Ninjas is a full-service creative marketing agency headquartered in Chicago. They invent creative solutions to solve the most challenging problems.
As a great partner for your legal services, you can ask for market analysis, custom web development, brand consultation, creative design & branding, content production, and more.
They have proved themselves with their successful cases and satisfied clients, which you can easily check through their website.
BizFinder SEO cooperates exclusively with the nation's top small law companies who aim to dominate in web visibility, search rank, and new client/case acquisition. The law firm SEO agency was created by Will Palmer. He's a nationally known law agency SEO and legal marketing strategist whose experience has earned him an image as one of the most trusted no-frills legal marketing voices in the industry.
Will decided to start BizFinder SEO after years of witnessing SEO exploited by marketing vendors. He wanted to create a better alternative to the diluted and ineffective marketing services he's seen. Therefore, BizFinder SEO was founded to provide law firms with a dedicated and professional team to execute customized, transparent SEO strategies and deliver benefits and client growth.
Presented in Orlando, Seattle, and Tampa, Actuate Media is a data-driven digital company. In their digital marketing services, they create strategies, track the analytics, implement data-driven optimizations and help you to grow. If you are a lawyer or present a law firm, Actuate Media can help you attract more clients through its digital marketing strategies.
8. LawRank Law Firm Marketing Agency
LawRank's team is sure that a good working relationship is as important as results. They guarantee transparency and the client service you will be satisfied with.
They are a family-owned business that has an appropriate experience. LawRank's CEO has a law degree from UCLA School of Law. They are experts in helping law firms get to the first page of Google. They are very competitive when it comes to lawyer SEO and are proud of their results.
With a background in marketing and law, they are trying to change the experience law firms feel about their marketing agency.
Thrive Marketing Agency is one of the best digital marketing agencies in the USA. Their managers have experience in content, social media, and paid marketing. That is why you may rely on them to renew your law firm's conversion and leads.
What differs them is that their marketing strategies are effective and provide results easily. For example, one of the most recent law agencies they cooperated with is The Farah Law Firm. You can study this case on their website to see the productivity of Thrive Marketing Agency.
Besides that, they manage PPC campaigns using different sources such as Google, LinkedIn, and other social platforms. As a result, you can convey your agency's message to a vast audience. The best part is that Thrive provides its customers with affordable pricing.
Law Firm Marketing 360 focuses on promoting personal injury, real estate law firms, and much more. That is because the legal industry is the only one they work for.
This marketing company can help you gain new and greater leads by promoting your law firm website if you have one. In another way, they will design one for you and even manage it by posting appropriate content. A fantastic thing about them is that they use different ways to promote your business.
One of the ways the agency promotes law firms is by using Google Ads. This is because paid searches are one of the most productive ways to reach customers. Besides that, their marketers use local and international SEO tactics to help your business generate more clients.
"On The Map Marketing" is a Miami-based digital marketing agency that specializes in web design, SEO, and online marketing services.
They cater to businesses seeking to enhance their online presence and increase their visibility on search engines. The company offers a range of services, including website development, local SEO, pay-per-click advertising, and social media marketing. On The Map Marketing claims to employ a data-driven approach to optimize their clients' online strategies.
Bonus: PRNEWS.IO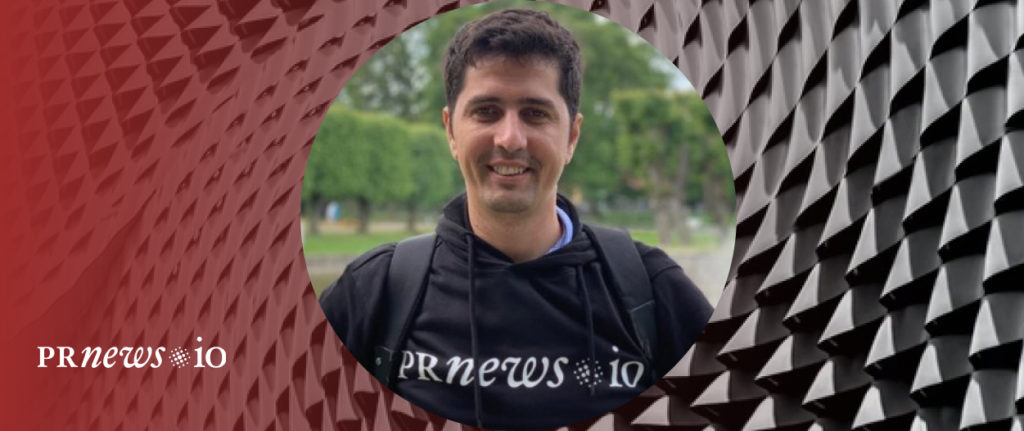 PRNews.io is not a marketing agency, but it can provide you with advertising services. You may order to create posts about your law firm and successful cases. PRNews.io provides the guaranteed distribution of content in media across the globe. The PRNews.io platform can also help you to drive awareness among your prospects and increase your sales. It will help you not to waste time in searching and pitching yourself lots of media outlets to publish information about the successful cases there.
Bottom Line
Competition among lawyers is enormous. While word-of-mouth and asking friends or peers for recommendations still work, most people are going to do a secondary search on the internet to get confirmation of word-of-mouth referrals. Some lawyers might not think they need to promote themselves, but experience proves that it is crucial for success. There is a lot of competition in this industry and you need to attract people's attention first.
The list above should help you get started in finding the best law firm marketing agency for yourself or your business. Check them out and contact any that fits you and your company best.
Many of these are digital so you don't have to worry about location, they all work with businesses remotely. Some cooperate with a specific type of lawyer, some work with all types.
Is your business in need of a PR makeover?
Benefit from media coverage assistance.
Witness a refined branding approach.
Watch as your recognition soars.