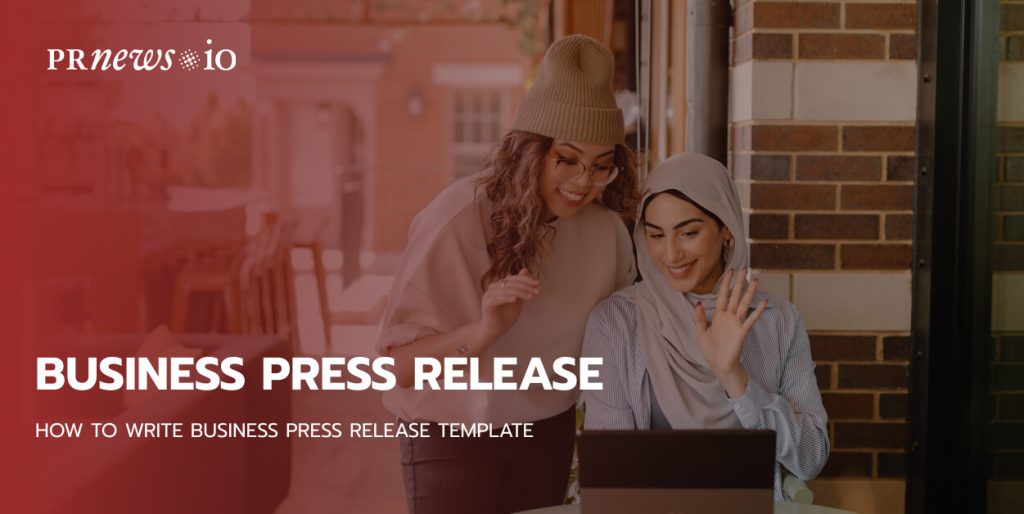 The press release is one of the easiest PR tools. It is an outgoing communication to the mass media. Your task is to create a conceivably "viral" info occasion.
We are used to the fact that this is boring data "not for people" (in a sense, only for professionals — editors and journalists). However, the business does read and study such texts. Moreover, a bright business launch press release can be interesting even to a wide audience.
A well-designed and up-to-date release can have a long-term positive impact on your business in many ways. This article covers all aspects that will necessarily lead to the publication of a press release announcing new business. If, of course, all is done at a sufficiently high-quality level.
What is a Business Press Release?
It is a valid message (utterance) making known to the media about significant news happening in your company. It must provide competent, noteworthy info without embellishment. This is not an open promotion or a means of publicizing small, non-relevant particulars about your project. The main intent when creating a release is to arouse involvement in the media.
Features of writing:
Neutral headlines without mentioning a company or brand are preferable to "advertising" in terms of venues and media. In this case, the names are better mentioned in the lead and the text itself.
Conversely, authors and companies need to place a brand in the title. But for such a release to become more attractive to portals, the title must be as bright and capacious as possible.
This is a genre in which composition is very significant. It consists of only three parts (lead, transcript, and expert opinion), so the loss of one of them immediately affects the text's quality.
Do not underestimate the role of quotes.
It is very important to bring all the statistics, data, and figures into the "human" form, understandable to most audiences.
Remember that the media gets a million documents across the day from all kinds of sources, so if your business press statement doesn't interest them right away, they'll miss it.

Download Business Press Release Template
Previously presenting a template, here are some hints to take for successful writing.
Define Theme and Goal
Find time to think about the message you want to send. This can be a new product launch or an event message.
Compile Your Press Release Using a Template
The document must have a clear structure (title, quote, text, conclusion, etc.). This is the best way to attract and get journalists by presenting their format, which they formerly know.
Work on Content
When the skeleton of your press release is ready, you will need to work on its content. Start by selecting the right tone and lexicon. The text should be adapted not only to the media you are going to target but also to your target audience. It should also be understood by people who have no idea of the area of ​your​ activity.
In addition to text content, also consider the visual aspects. Place the appropriate images into the message text and follow the color rules.
The excellent technique of writing is a beneficial skill for promoting and developing your business. Of course, there is something to find out. To help you avoid mistakes and rule your business to the right path, you can download the template in the format you want. Using our template, you will simplify your work at times and do not miss important points.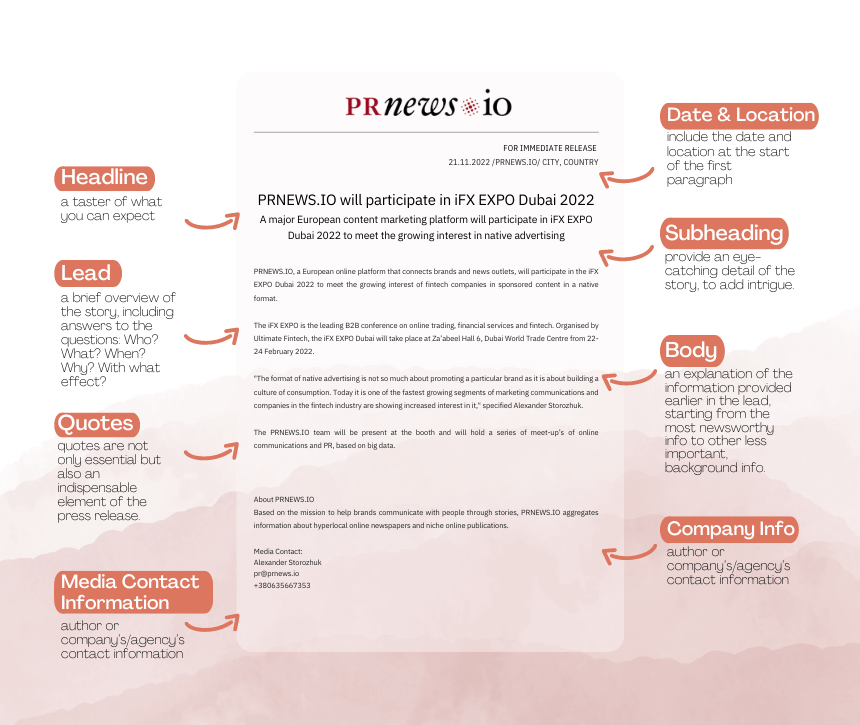 How to Write a Press Release for a New Business?
When writing, perform the following four steps:
Think about the inspiring history of your brand-based business.
Write a press release, mindful of the basic rules.
Make a list of media contacts who will be interested in writing about your new business.
Define a long-term communication procedure.
New Business Press Release Example
If you take pride in your work and want to tell the world about it, then a press release can be one of the most effective tools to have in your communications arsenal. Whether going out on its own, being attached to an email, or being used as content for all media channels, this is one of those "don't leave home without it" documents that will do wonders for your business image and credibility over time. Preparing them may seem laborious at first glance but that is quite important as it affects the approval rate significantly.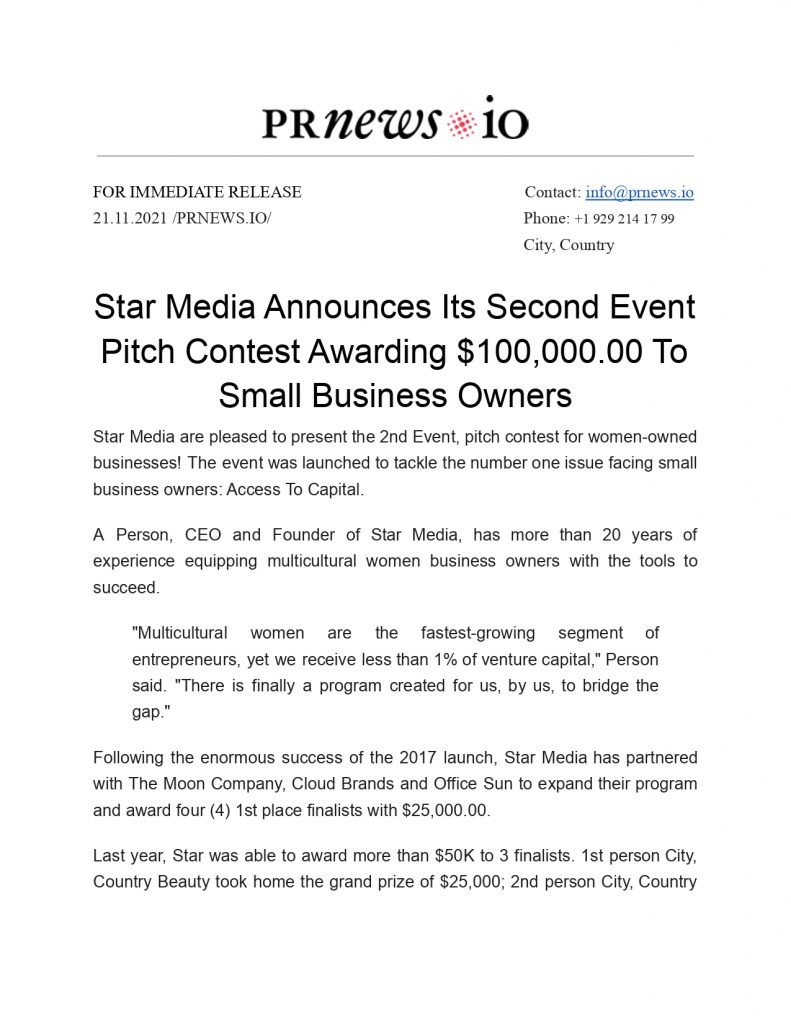 There are many advantages to doing press releases. You can get many benefits from press releases like boosting sales for your company, brand, product, or any service. Press releases can help you out by increasing the traffic to your website. You can improve the reputation of your company. Also, you will be able to observe the increase in your publicity.
Is your business in need of a PR makeover?
Benefit from media coverage assistance.
Witness a refined branding approach.
Watch as your recognition soars.
New Business Press Release Template FAQ
How to do a press release for a new business?
Making press releases for a new business is very easy. To do this, simply download the business press release template, and fill each of the sections with dope.
How to create a press release for small businesses?
Making a small business press release is no different from the usual one. You can use the same template and spelling rules. Only when sending out, you need to first focus on the local media.