Personal brand photographer. Since photographers are usually considered as solo entrepreneurs, they often don't think of themselves as a brand and don't market themselves. Anyway, building a strong photographer personal brand in the mind of your audience and prospects is probably the most important thing you can do to move your career as a photographer to the next level.
What Is the Personal Brand for Photographer?
Personal photographer brand is crafting a unified image of yourself in the mind of the clients. It's about taking your already unique and interesting individuality and style, its transformation into an easily recognizable identity. And as a photographer, you already know what huge influence strong visuals have. But remember, your personal brand is not only your photos and your logo. It's who you are as a personality, your vision as a service provider.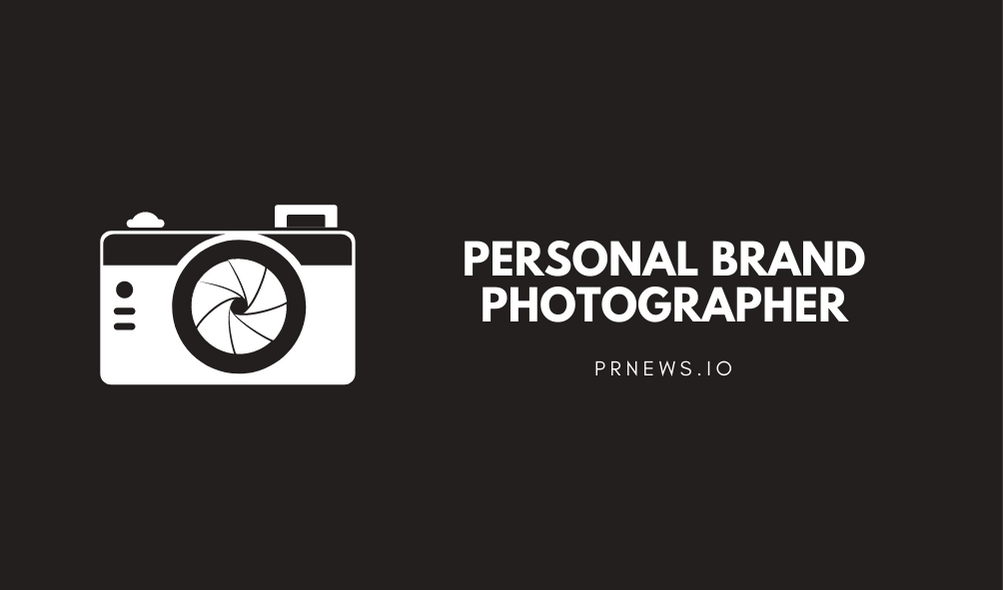 Why Your Personal Brand Is Important for Success?
Working without a personal brand is almost impossible these days. Because of the big role digital media plays nowadays, it's very important for all professions to establish a good online and offline image. With reviews of your clients, your personal image is out there no matter you control it or not.
People are now far more aware of the concept of tribes, as it was in ancient times. People still want to collaborate with those who they know or think they know. Sharing your personal brand is a professional and personal illustration of you, which provides you with the opportunity to build relationships and connect with the audience on an authentic level.
Having a strong reputation that resonates with people can also help your career in many other ways. You can gain more industry recognition, better contacts, more attractive leads, and clients.
How Should I Start Building a Solid Brand?
Understanding the importance of your personal brand is one thing, but actually creating it is another. There are three key components that you should know inside out before you can start crafting your personal brand. They are:
What you do (your services)
Who you do it for (your clients)
How you do things differently from your competition (your unique selling proposition).
Understanding these three crucial components and the subtle changes you can make with them will bring you closer to success. Perfectly, you should know your who/what/how inside and out, before you start your business, but it is still possible and recommendable to turn things around even if you're an established business. Let me describe each element more deeply.
What you do: Find Your Niche
Specializing can be a fast way of developing a style and brand for every photographer. It's easier to receive quick recognition as an expert, so whether it is landscapes, portraits, food, real estate photography, or fashion, choose your niche that you enjoy and continue with it.
Ask any branding professional, and they'll likely tell you in the same direction: define yours why. Begin with creating the vision and mission for your personal brand. What are your uniqueness and best direction? Your personal brand comes as a result of the merits that you have and what you're famous for. It is as much about understanding who you are and also about who you're not.
If that's the too big description, start smaller. Describe yourself– what professional goals you have and how you want clients to feel after working and interacting with you. List them all in your note. Seeing this list manifested into words will make it more real and can help you begin.
Focus on Your Strengths
Not every photographer makes all types of photoshoot, and your part of expertise should be clear in your personal brand. Identifying and leveraging your best qualities in your branding will create a more authentic and easy-to-spot brand identity.
Be clear about what kind of photographer you are. Transfer this identity to your audience to associate your personal image with your area of expertise. It's good to be unique. You may think of yourself as an event photographer, for example, but are there certain types of events you want to work in? Are you a wedding photographer who only works at small parties? Or a product photographer who specializes in a particular type of food?"
Niching down doesn't mean you're limiting yourself or a ceiling on your success. Restricting your focus can lead to bigger profit and better clients, as an audience will recognize you as an expert.
Who you do it for (clients): Know Your Audience
Your personal brand will bring no results if it doesn't fit with the people you're targeting. Think about who you want to contact you. Ask yourself a set of questions:
Where is my perfect client live?
What kind of work is my perfect client looking for?
What aesthetic is my perfect client drawn to?
Thinking about the best customer I have ever had, what made them so great?
What kinds of phrases would make my perfect client think I'm a good hire?
What is the age of my perfect client?
What does my perfect client do for a living?
What is my perfect client's personality like?
Present the value and experience that you would offer to your target audience. Put yourself into their shoes, consider their motivations, and start acting from there. Vetting is good, and finally, you'll find yourself attracting the appropriate clients.

How You Do Things Differently from Your Competition
Take a look at the competition for inspiration. Then think about what differences and advantages you have compared with them. Consider what separates you from other photographers in your field. Is it something about your service? The manner you run your business? Or people will choose you because of your personality? Think about the experience clients should have with you and your brand.
Create a spreadsheet with a list of five competitors. Write down the description about their personal brand, as you find them from their website, social media profiles, or media publications about them. Take screenshots and save the links of examples. Write down things you like and don't like in them. Then compare all these things to determine consistencies that you might want to apply to your own personal brand.
The Actions to Succeed
Understanding the value of your personal brand is one thing, but actually, the building is another. Here are some basic rules on building personal branding for photographers.
Creating/Designing a Photography Logo
Using a logo is a matter of personal choice. Some professionals have logos, others use a certain typeface, or a self-portrait, so on. But, if you choose to use a logo, make sure you know the basic rules of good logo design. It's better to choose something simple, legible, and memorable.
Create a Strong and Unified Social Media Presence
Because it's free, immediate, and simple to use, your social media profiles are perhaps both the easiest and most critical place for developing and promoting your personal brand. This article "How to Get 1k Followers on Instagram in 5 Minutes – FREE, REAL & FAST" might be useful for you. However, remember a good social media presence involves the following:
Consistency
Hink over an image, either a logo or a photo that you think best portrays you as an artist, and make that your profile image on every account you have. The same relates to your user name.
Simplicity
Your name should be easy to find and easy to remember, so choose a simple user name. If you want to be @ProShot, but all that's available is @ProSho927 try something else, like @EmmaProSho or, include your location (e.g. @ProShoLA).
Credibility
Credibility and trust are key for the clients' stream. Having a blue Instagram badge will give you a big advantage. An Instagram account with a blue badge is a verified account, officially confirmed by Instagram workers as an authentic profile of the company, person, or brand. This tiny blue checkmark you see next to some names on Instagram proves the account belongs to the right person. This adds reliability to your account and enhances your brand value.
PRNEWS.IO – an efficient service that helps you with getting mentions in popular media to go through the verification process on Instagram and get the coveted blue checkmark. For receiving Instagram verification you need articles on trusted resources about you. And this service will help you share your story and PR content with the leading news publishers and influencers worldwide.
Output
The worst thing you can do is let your profile standstill. Your social media outlets allow you to show yourself in front of thousands of eyes on a daily basis, so engage actively. Try to post something at least twice per week from all of your accounts.
Variety
If you publish very similar posts, again and again, your audience will quickly get bored and start skipping your posts or unfollowing. Post in the feed samples of your work, backstage photos, interesting art/photography news, etc. As long as everything you post fits your style and speaks to your viewpoint as an artist, it will help unify your brand and keep it fresh in people's minds.
Connect Emotionally
The end goal of all projects, for most businesses, is generating a solid profit. However, emotion is the key to every major brand. This is because a brand actuates only if it connects with a personality on an emotional level. In another way, it's just another photographer.
Some of the main attributes that your photography brand should have are charisma, dedication, and trust. Use these emotions to establish stronger bonds with your clients. You will find that this approach will help you attract more regular and loyal clients than ever.
Build a Spectacular Website
Photography is all about the awesome visuals. So, when you create your own website for your photography brand, then the website should be attractive, creative, and simply fascinating. You can also leverage it as a platform to show off your photography works as you can present your portfolio in all kinds of creative ways. So, whether you are taking help from the web developer or creating your photography website yourself, make sure that the final result demonstrates creativity and professionalism.
And of, course, don't forget that it's crucial to show your website to the right audience. Put the link in the bio of all your social media accounts and make media publications talk about you. With this PRNEWS.IO can do this work for you. PRNEWS.IO is a budget-friendly platform for creating content, discovering and pitching relevant reporters, distributing your content. PRNEWS.IO has years of copywriting and journalism experience in crafting engaging posts and professional press releases. They guarantee to have your content written, checked, approved by you, and sent out within a short period.
Content Marketing Platform
100,000+ media publications;
get backlinks to your product;
scale work with content distribution.
To Sum Up: How to Build Personal Brand Photographer
One important thing to understand is that a brand cannot be built for one day. It requires dedication, consistency, and perseverance, but you have many tools to make it faster and easier. So patience plays a big role in your goal to create a brand for yourself.
On the way of building your brand, you will come across an audience who cannot like or relate to your work. And that's normal. It's important to realize that you cannot make everyone happy and fit everybody. Rather than focusing on everyone, understand your position and go on doing what you do.