Have made a New Year's resolution to get your first 1,000 followers in 2022? Thinking about where to start and get followers fast? No matter what your Instagram goals are, having more followers can definitely help you achieve your business goals faster. In this article, I'm going to share a step-by-step guide on how to get 1k followers on Instagram in 5 minutes per day as well as other tips and professional strategies to provide your Instagram account growth.
Why Is It Important to Boost Your Instagram Account?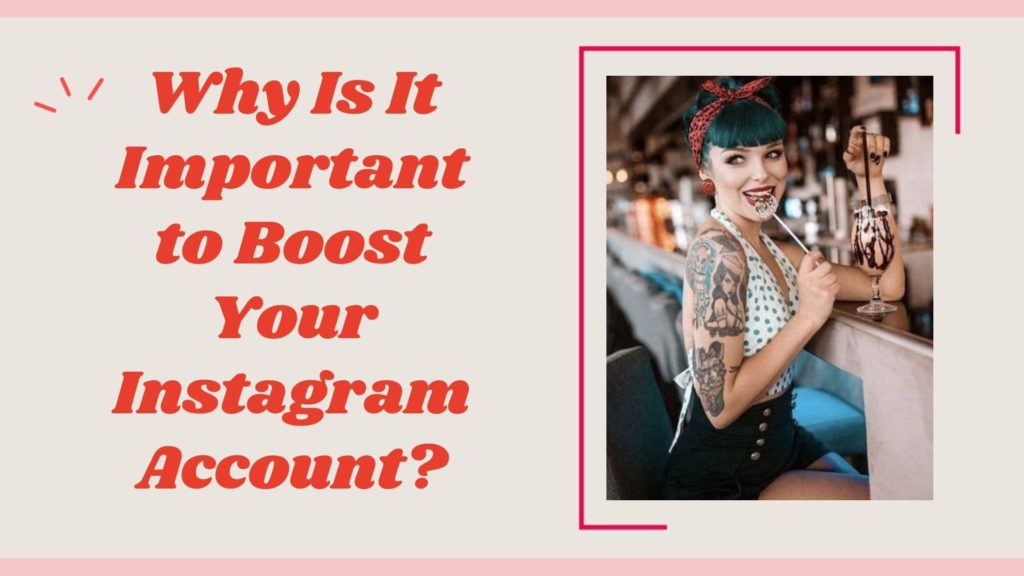 2020 was a year of new developments at Instagram and it got a huge amount of growth in 2020. Nowadays Instagram is much more than a photo-sharing platform, Instagram has launched a ton of features to help businesses sell directly from the accounts. Hence, if Instagram grows, your chances to boost your business on Instagram grow as well.
The Ultimate Guide to Instagram Creator Studio – What, How, Why?
With more than 25 million Instagram business profiles and more than $7 billion spent on Instagram advertising in 2020, it's clear that brands believe in this marketplace.
And even being a micro-influencer with a price of $50 per post (accounts with less than 1,000 followers make around $50 per post), it's clear that Instagram growth is worth your time and efforts.
Instagram Algorithm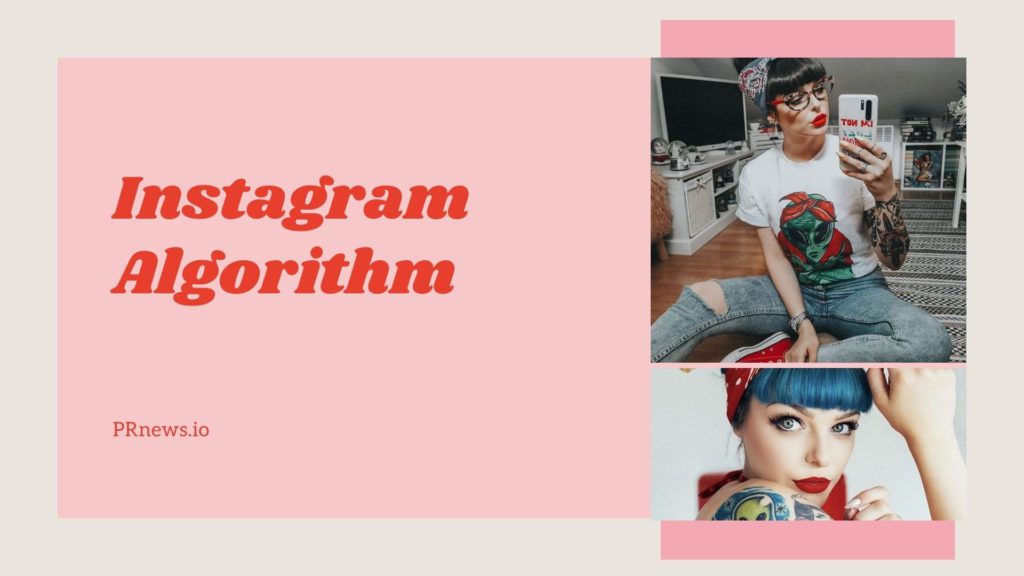 To become popular on Instagram, people should see your posts. And thinking about how to get more followers on Instagram, first, we need to consider the Instagram algorithm.
After many years, Instagram's algorithm has become more exact, and users have grown more challenging to appeal to. Premium posts don't engage fast many Insta users for your account anymore.
It's time to get followers by submitting high-quality content daily, highlighting your stories, and developing correct hashtags.
Opinions are very different, and our only option here is to give you some of the most popular ways to gain reach and engagement at this moment:
Interest: How much Instagram AI predicts you'll engage this post
Timeliness: How recent the posts are
Relationship: The accounts you regularly interact with
Frequency: How often a user opens Instagram
Following: Content from all accounts a user follows
Usage: How long a user spends on Instagram
Keeping in mind the rules of the Instagram algorithm and my next tips, make the right and engaging posts to grow your base to 1k followers, as your first milestone. But later set more ambitious goals for yourself to become one of the Instagrammers, who has the most Instagram followers. One of the steps on this way is becoming verified on Instagram. Since having a blue Instagram tick your credibility is high for Instagram AI, the number of followers starts to grow very fast. To receive it you must:
Have an open account
Be a well-known person or brand
Be unique
Have articles about you on reliable media platforms
If ‌you‌ ‌want‌ ‌to‌ ‌get‌ ‌an‌ ‌Instagram‌ ‌blue‌ ‌badge‌ ‌from‌ ‌the‌ ‌first‌ ‌try and don't spend much time on negotiations with media,‌ ‌check‌ ‌out‌ ‌this‌ ‌‌Instagram‌ ‌verification‌ ‌service‌:
How To Get Verified On Instagram‌
They‌ ‌will‌ ‌save‌ ‌your‌ ‌time‌ ‌publishing the articles and press releases on ‌‌credible‌ media resources only ‌worldwide. Also, you will ‌save‌ ‌your‌ ‌money,‌ ‌choosing‌ online ‌sources,‌ ‌and‌ ‌paying‌ ‌for‌ ‌posts‌ ‌on‌ ‌the‌ chosen ‌publishers‌ ‌only‌ ‌without ‌monthly‌ ‌charges‌ ‌or‌ ‌hidden‌ ‌fees.‌ ‌ ‌
Proof Ways on How to Get 1k Followers on Instagram in 5 Minutes
Instagram is a huge platform for all things brands, businesses, and influencers, so there is no shortage of users out there that are bound to love your content.
How to Become an Instagram Influencer
But there is a challenge there are also lots of other brands that want their attention as well. With so much competition, it will be not easy to stand out and reach the users you need, but still possible. I'm here today to help give you the top tip on how to get 1000 Instagram followers in 5 minutes! Take a look at this How to get more followers on Instagram cheat:
Define your target audience
Answer these questions about who you want to reach:
How old are they?
Where do they live?
What do they do for work?
When and how do they use Instagram?
What are their pain points and challenges?
Answers to these questions will help you define the right Instagram content to reach people, who will be interested in your content.
Have a thoughtful Instagram strategy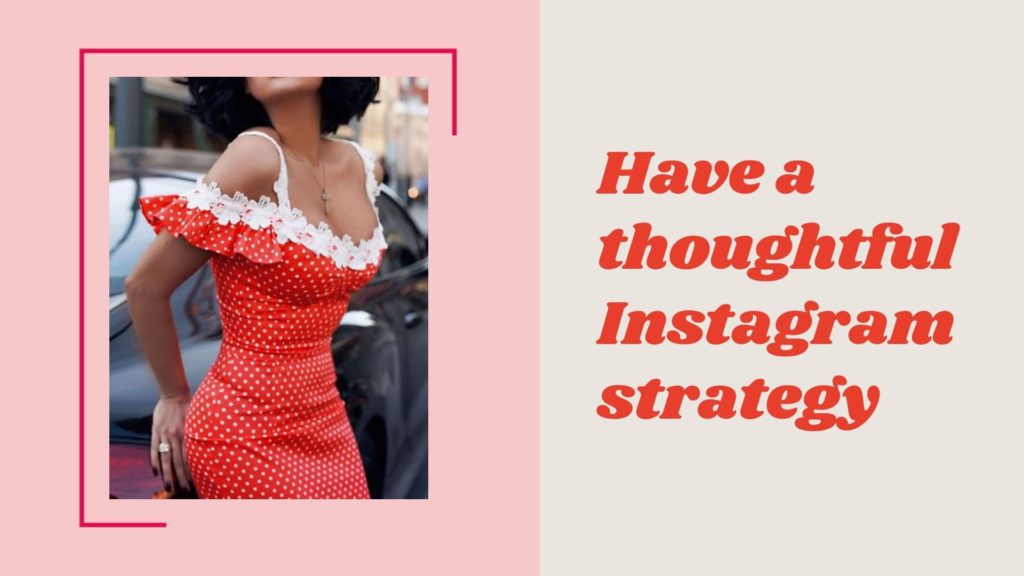 To be successful on social networks effectively, you need a clear plan. Think about the reasons what do you want to get from your Instagram followers. What do you really hope to accomplish? Maybe you want to:
increase brand awareness
boost product sales
drive traffic to your website.
Staying focused on these business-oriented goals will help keep your Instagram account successful.
Optimize your Instagram account
On Instagram, your bio and image help create the core of your brand identity. The link in your bio is your main source to drive Instagram traffic to your site, so optimizing your profile is crucial.
Also, keep your username as search-friendly as possible, with a name close to your actual brand name.
Use keywords to appear in searches
Before users can follow you on Instagram, they have to find you. Not much of the text on Instagram is searchable. Remember, only two fields on Instagram appear in search results: name and username. That's why it's a good idea to make it consistent with the handle you use on other social media since this also makes it easier to find you.
It's better to use hashtags that people in your target audience are more likely to follow or check. Once you found a relevant connection, these users will be more likely to follow your account and engage with posts. Unique, branded hashtags are also a method to group posts around your hyper-relevant content.
Create a consistent brand story and visuals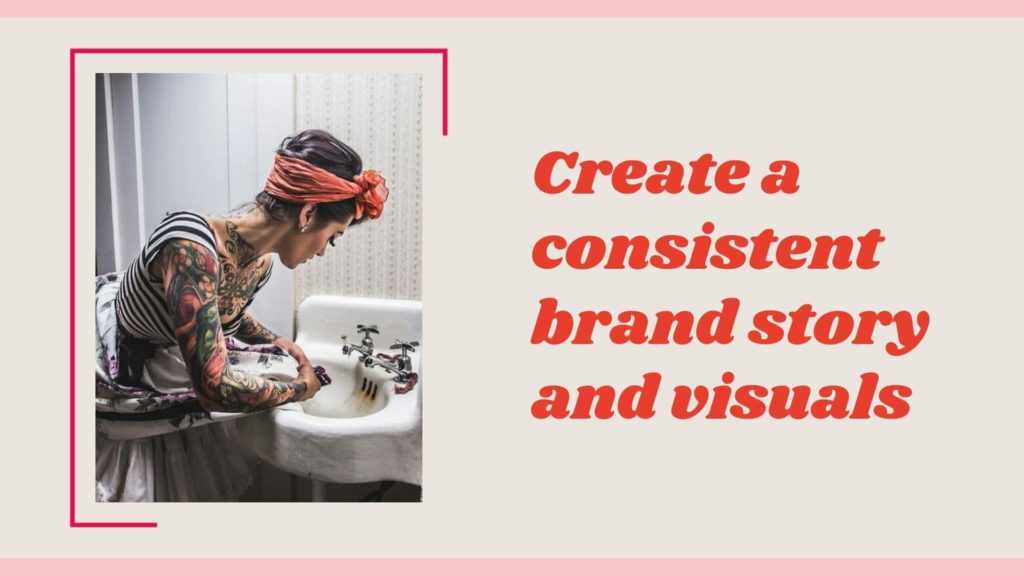 No matter how many followers you have now, it's always important to carry on a consistent brand personality and look. Your posts should be easily recognizable from thousands of others. Consider your Instagram profile as one coherent group.
Keep a consistent content calendar. The worst thing you can do when working on your follower base is to post content randomly.
Long captions were big in 2020 and they are still in demand in 2021 — especially with the new Instagram keyword search. Users are looking to find out more about you, your company, and your updates. So in 2021, your posts should be filled with an average caption length of 405 characters — which is about 65-70 words.
Pin your best comments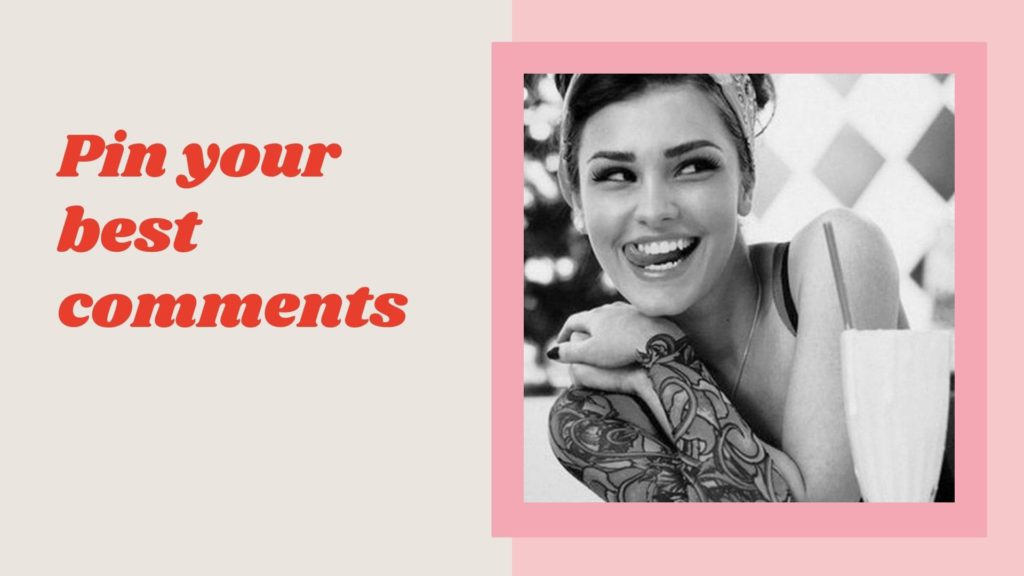 This new feature will help you manage the conversation on your posts, creating more opportunities for engagement and connection.
Another use of this option is to use pinned comments to extend your caption up to 2,200 characters by continuing your caption.
Showcase your Instagram everywhere
Creating visibility and awareness is one of the best ways to get discovered. Let people know where to find you. You could add social media buttons to your website and blog to promote your social media accounts.
Also, think about creating content that people will want to repost in their Instagram Stories. This is clickable, so it's easy to reach your original post.
Use the Instagram nametag
The Instagram nametag is an easy way to showcase your Instagram profile on offline things like product packaging.
Aim to get featured
Feature accounts are simply Instagram accounts that repost other users' posts, which they found with a hashtag or tagging. Some of these accounts have a huge army of followers and it may be very profitable for you.
Tag your location
It's another trick to show your post. Adding a location tag, your post will appear in the list of the photos that were taken there.
Tag relevant users
Tagging the relevant encourages them to engage with the post and share it with their own following. Users will be able to find it on the Tagged in a tab of their Instagram profile.
Remember, to tag relevant users only. Mentioning somebody just to get their attention is not a good idea.
Aim for the Explore tab
The Explore tab contains Instagram posts, Stories, and IGTV. Users first see a list of posts chosen by the algorithm. That's why using relevant to your audience hashtags, keywords, and type of content is crucial.
Collaborate with micro-influencers
Here's an important stat for anyone thinking about how to get more followers on Instagram: 60% of consumers say they'd follow a brand on Instagram after seeing it promoted by an influencer they trust.
Embrace Instagram Stories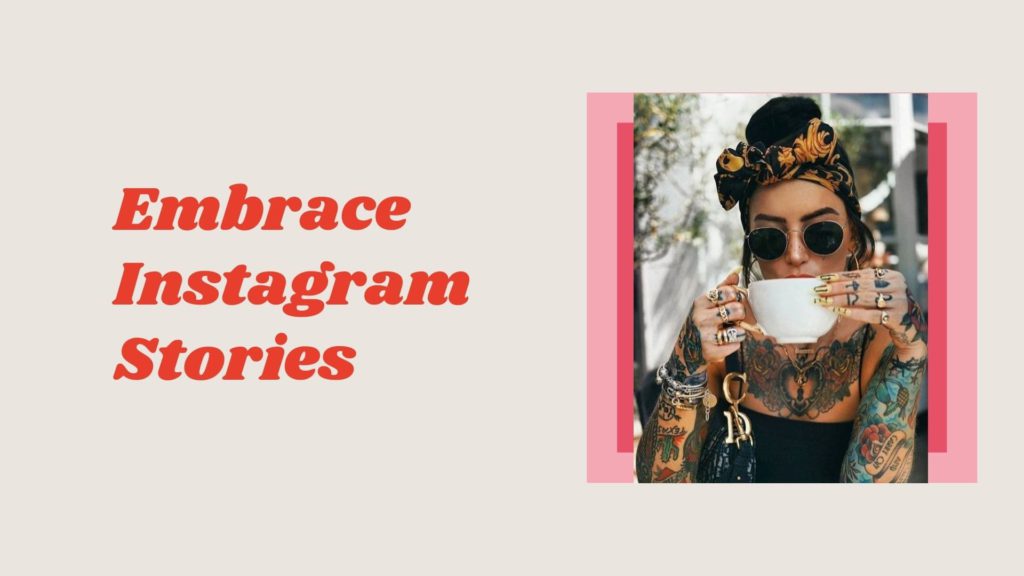 People who use Stories and Stories highlights are highly engaged. According to Instagram, one in three stories results in sending a message. Tap the hashtag, interactivity, and location tag in your stories to reach people who still do not follow you. Many creators neglect such opportunities to get followers for free.
Run contests
Contests on Instagram can help you expose followers if terms involve asking people to follow you and comment on one of your posts by tagging other users.
Try an IGTV series
IGTV posts are presented four times bigger than posts on the Explore tab, making new potential followers more likely to click on your content.
Create an AR filter
Whenever anyone applies your AR filter, your profile name appears in the top left corner. It's clickable and can bring new visitors to your profile.
Post at the right time
The time of publishing a post is still important, as it's one of the items the algorithm considers. To find the best time to post your own brand, analyze insights.
Analyze Instagram Insights
Learning this data on a regular basis can help you define areas where you can improve your strategy to help you get more followers and engagement.
Why You Should Stop Considering Buying Instagram Followers?
Due to the slow process of gaining followers on Instagram through traditional methods, such as publishing engaging content, using relevant hashtags, and interacting with users, many Instagrammers use the third-party app. But do all services guarantee that new followers are real and safe?
There's a huge difference between an Instagram profile having bots and real followers. You might see it attractive buying Instagram followers, but it may be a reason for the shadowban or stop the organic growth of your fans.
How to Avoid ‌Instagram‌ ‌Shadowban‌?‌ ‌+‌List‌ ‌Of‌ ‌Banned‌ ‌Hashtags‌
Fake Instagram followers tend to:
deceive people into following you. Build trust and long-term relationships for better engagement.
lose ROI: Bots will never make purchases or pay for your service.
have little-to-no buzz: If you have 10,000 fake followers, how many comments and likes will you get? Interactions of real followers will always have more value than a set of inactive profiles.
Is your Instagram account ready for verification?
Bottom Line: how to get 1k followers on Instagram in 5 minutes
Instagram keeps growing in popularity among people, so use this guide to get followers and promote yourself. How are you growing your Instagram following now? Please, share your tricks with me in the comments below and I will update this post, referring to you.
Content Marketing Platform
100,000+ media publications;
get backlinks to your product;
scale work with content distribution.
Read More
FAQ: How to get 1k followers on instagram in 5 minutes
How to get more followers on Instagram?
It's a much reliable (and more advantageous) way to grow your social following organically. If you concentrate on engagement, not just followers' number. Instagram can be a great marketplace for your goods and services and can lead to a healthy stream of revenue for your e-commerce business and career of an influencer.
Who has the most followers on Instagram?
As of February 2021, the most-followed person in the world is Portuguese football player Cristiano Ronaldo with over 265 million followers. The most-followed female Instagrammer is American singer Ariana Grande with over 223 million followers.