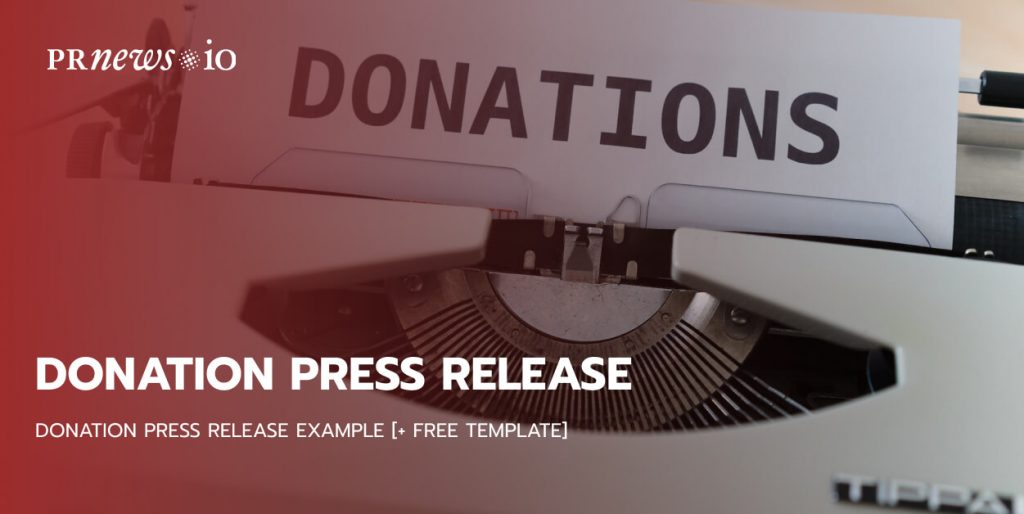 Startup owners use every opportunity to talk about their businesses and gain public awareness. It is possible to show companies' bright sides via various publications in the media. It might be articles about the history of the startup, native advertising describing the services and goods, and even a press release enlightening some events and launches of new product lines.
With PRNEWS.IO, any business person can be published in different popular resources without much expense. You do not have to have a huge budget. Today even a beginner can spread the word with the assistance of special services like PRNEWS.IO.
What is a Press Release?
It is an announcement of events for specific companies and organizations and is used in various cases. The most typical cases are presentations of new products, a celebration of its anniversary, or even an important message to the customers. It will bring additional attention from potential customers who tend to Google information before applying for services and buying stuff.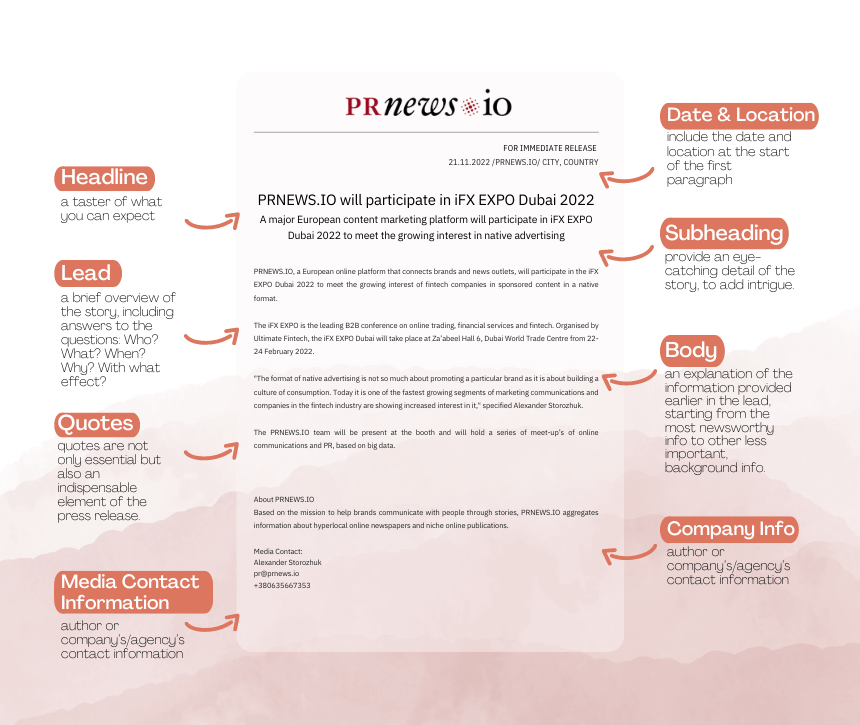 Donation Press Release Template
In PRNEWS.IO we can provide a great release for your company. Select among several templates for different events. You can choose the preferred type of template and get detailed instructions on how to fulfill it. We suggest layouts for:
donation;
exhibition;
products;
hire;
new business;
special events and so on.
The ready mockup will give you a chance to get your organization featured on top websites easily and fast. You can download any of the templates right on the website. This internet activity has become a popular trend among startuppers. With PRNEWS.IO you get an opportunity to provide information by fulfilling simple actions. Our experts will help you to underline what is significant and original about your event and show your best business sides.
How to Write a Press Release
There are formal requirements for the writing, the observance of which, nevertheless, can significantly increase the chances of their mass distribution. It is necessary to formulate a short title, from which it will be clearly clear which topic will be covered in the text. A certain intrigue is allowed here since it is often the headline that influences a person's decision to read a press release. Next, you should definitely form a lead, where you can reveal the basic information in a few words.
With PRNEWS.IO you can rely on our ready-made template. Here we provide a donation press release template with sections where to put information and what type of it you have to write. You can also discuss where to publish the ready variant. Our donation press release example contains significant data that proved to be worthy for each type of release.
The Reasons to Write Press Realises
There are different types of articles that can tell the world about your company, and each of them brings a specific message to your target viewers and potential customers. The role of a press release as a format for disseminating information about an organization or person's activities is often underestimated. However, if used correctly, it remains one of the simplest, most efficient, and least expensive options in terms of resources.
The practical value of this form of featuring is actually quite large. So, the preparation of an information text before the upcoming event allows you to clearly think about what exactly needs to be reported to the media. And a press release handed to journalists before the event (when the format allows it) encourages them to ask more thoughtful questions.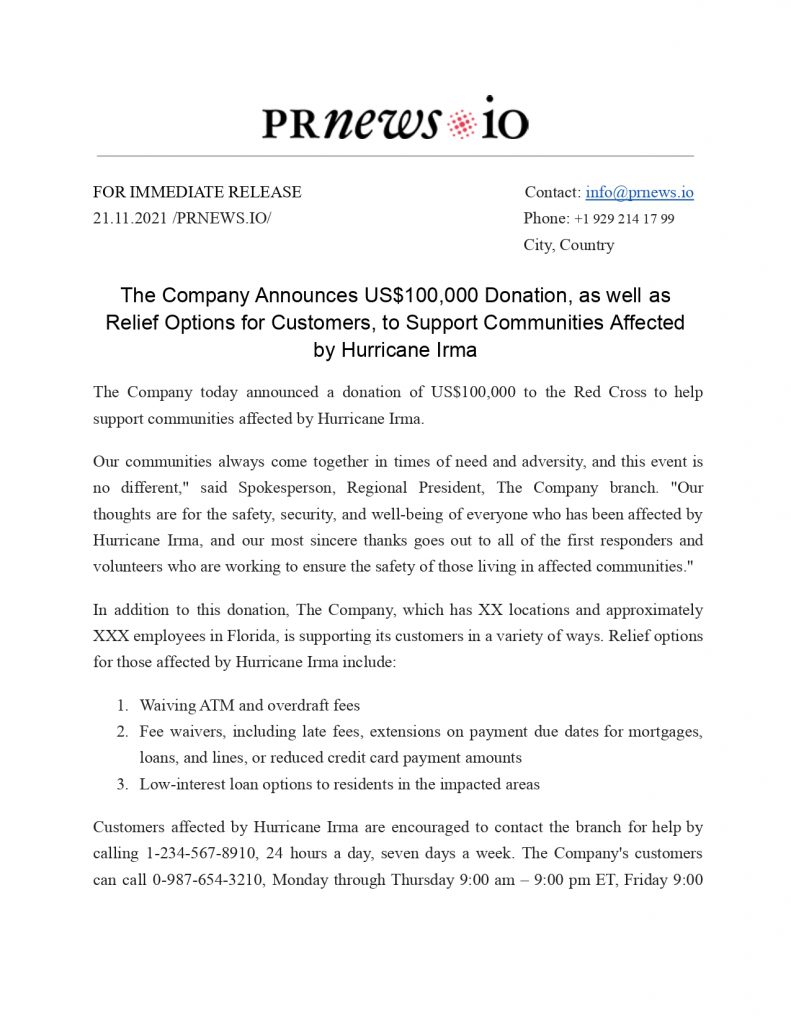 Content Marketing Platform
100,000+ media publications;
get backlinks to your product;
scale work with content distribution.
Donation Press Release FAQ
How to write a press release for a donation?
For that type of text, you would need to indicate your company's legal data, place a special message explaining why you help the community or a group of people suffering from some events. Put the types of services and goods you give a discount on for these people. Then name the measures you make to donate money. Do not forget to indicate your contacts in case your clients or potential sponsor would like to reach you.
Press release letter donation: how to fill it out and distribute?
The main purpose of the letter is to attract more support and donations from sponsors, huge corporations, and celebrities. As a rule, it should be concise. It usually contains company information, main facts about its operations. It should encourage sponsors to give you money by showing the depth of the problem, including statistics and numbers. The letters should be separately written for individuals and corporate appeals. Start sending messages on the first day of the campaign, and as long it goes, more letters you will be sending. It is better to transfer the appeals via regular post and, of course, directly to the emails. Consider the preference of each company before deciding on the method.