No intrigue: a social media influencer has a chance to get an O1 visa and enjoy gentle Californian sun or the crazy New York rhythm while helping the brands gain visibility and credibility.
This path will not be easy though, as social media influencer is a relatively new job for U.S. immigration law. It means that the set of rules that regulates the process of obtaining an O1 visa and requirements for the applicants are still evolving.
Nevertheless, we covered the basic steps needed to apply for an O1 visa. It will be useful for social media influencers that are planning to move to the USA.
For a maximum successful outcome though, we highly recommend you to go through this process with an experienced and qualified attorney.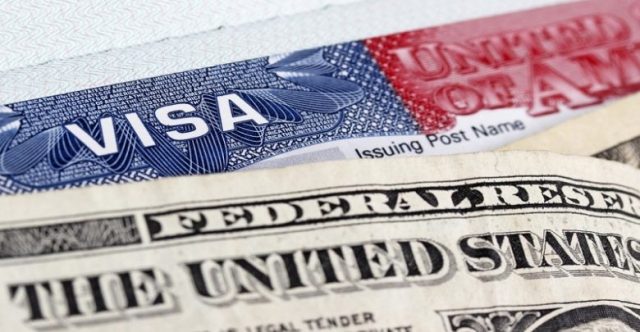 An O1 visa is issued to foreigners, who showed outstanding abilities in the spheres of art, science, education, business, or sport, reached a height in film and television industries, and got national or international acclaim. Usually, the visa is issued for three years or for the shorter period needed to fulfill contractual obligations. You can extend it if you have a good reason for it.
An influencer can apply for an O1 visa as a foreigner of extraordinary ability in arts. The ability is evidenced by brand ambassadorships that show that you, as an influencer, and your contribution are valuable enough for the brand's promotion. As well as a large following within your field, brand ambassadorships affirm acclaim, which is also important in this case.
So, the reason why a foreign influencer is eligible to apply for an O1 visa is cooperation with brands to promote their goods or services.
Now, let's take a quick test to understand whether the game is worth the candle.
What achievements are enough for applying for an O1 visa?
Since a social media influencer is a relatively new job, the criteria for obtaining an O1 visa are still evolving. Still, there are evident achievements that can be a strong reason for approval.
If at least three of them are met, it's worth trying. So, put a check if:
Your achievements were recognized by the authoritative, expert, and knowledgeable brands, companies, organizations, government representatives, and other experts from your field. Their acclaim should be evidenced by testimonials.
You can provide proof (e.g. a contract) of a high salary or another substantial reward for your work.
Social or mass media, authority figures from your field (travel, sport, beauty, fashion, etc.) acclaimed the value of your contribution to the brand's promotion and covered in publications, releases, critical reviews:
Your organization or participation in events or production.
Your achievements during your collaboration with brands, companies, organizations.
Your work and collaboration with brands and organizations with a well-established reputation.
Critically recognized or commercial success evidenced by records, ratings, box office receipts, etc.
As you see, a lot depends on the press coverage. Achievements that are not covered in the press have a significantly lesser value for the representatives of U.S. immigration law.
Therefore, it's important to take care of the press coverage of your successful collaboration with brands long before applying for an O1 visa. One of the easiest ways is to entrust it to specialized services – it saves time and nerves 🙂
For example, you can publish a sponsored content within the PRnews marketplace. It's a service that can organize press coverage of your achievements and collaboration with brands in different news and industry-specific portals, thematic blogs. The working principle is simple – you create an account, choose a platform for publication, submit a text, and let the team make the final touches.

The filters will help you to sort out the portals by type, the format of publication, rating, language, country.
Another thing that contributes to the recognition of you as an influencer is verified Twitter and Instagram accounts. PRnews also helps with that. They organize mentionings in federal and global media and help with the verification process of Instagram and Twitter accounts.
How To Get Verified On Instagram
If most of the aforementioned criteria are met, moving to the next stage – the bureaucratic side of the process – makes sense.
What documents are needed for an application?
The first things you have to take care of are a contract with the entity you will collaborate with and a visa petition. The employer must send a batch of the aforementioned documents (evidence that you meet visa requirements) and a Form I-129, Petition for a Nonimmigrant Worker. Also, the employer must pay a $460 filing fee.
This package of documents must be sent 45 days before your first workday.
You must submit a Form DS-160 containing your personal information and describing the reason for your visit. Also, you must pay a $190 filing fee (other fees might be included).
Then, you will have to schedule an interview in the U.S. embassy if you are applying for a visa from outside the U.S.
The documents you must prepare for the interview are:
A valid passport that will remain valid 6 months after the period of your stay in the U.S.
A photograph made according to the guidelines of the Department of State
I-797 Approval Notice from the USCIS
The confirmation of the DS-160 application
The appointment letter for the interview
The Machine Readable Visa (MRC) fee receipt
With all documents in your hands, you can start getting prepared for the interview in the embassy. On the Internet, you can find lists of possible questions.
These were the major steps to take if you decide to apply for an O1 visa. Since the process has one hundred peculiarities and pitfalls, it's indeed better to go through it with an experienced attorney.
We wish you luck and don't forget to tell us about your success on Instagram 🙂
Get Media Coverage
articles will meet the criteria for the O-1/EB-1 visa;
publications in popular media in 2 clicks;
quickly boost your search visibility.
How long does it take to get an O1 visa?
Usually, it takes 2-3 months to process the visa petition but you can use the USCIS premium processing service and shorten the processing period to 15 calendar days. This option costs $1,225.
How difficult it is to get an O1 visa?
Getting an O1 visa is not easy especially if you are not an owner of a Nobel or Pulitzer prize. Your achievements and cooperation with the brands must be convincing and valuable enough to qualify but getting an O1 for a social media influencer is possible.