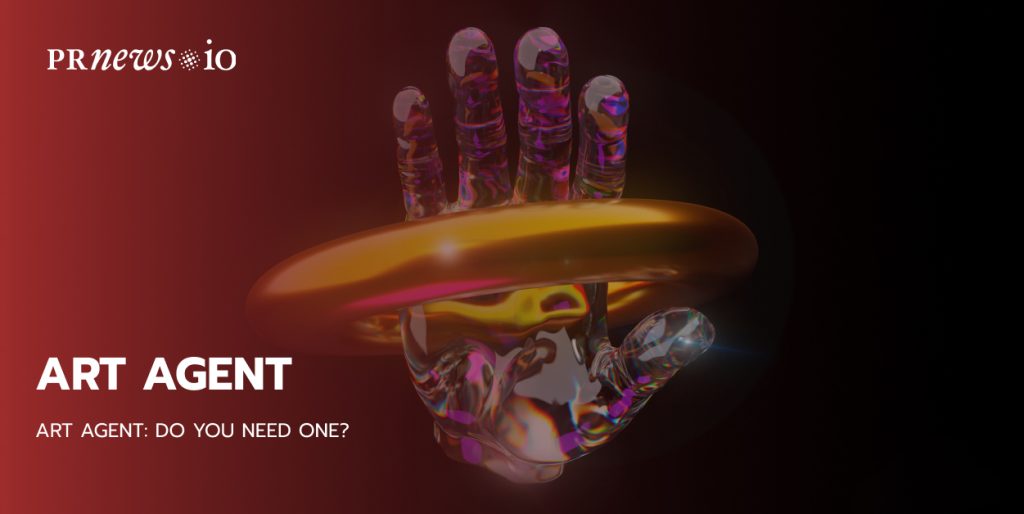 This article is for artists, sculptors, writers, designers, illustrators, and cartoonists. For people who are just starting and looking for basic guides, as well as experienced artists who see other masters with an art agent and considering whether they should also hire one. This post is also great if you're someone who wants to show the graphic novel or picture book idea to a publisher, and would need help to get things moving.
Although most artists do not have personal managers or agents, many masters are now looking for such services. Increasingly, people are calling themselves art consultants, agents, or dealers with little or no experience in this business. You need to know the pros and cons of doing business with an art agent.
Build Positive Online Reputation & Remove Negative from SERP
What Does an Art Agent Do?
An agent works on behalf of an artist, writer, or illustrator, representing their work. They take care of all the boring stuff so you can focus on creating art. And by boring stuff, I mean mostly the business affairs like finances, legislation, negotiations, and communications.
Agency sizes differ wildly, depending on both how many agents they have on staff, and how many artists they represent.
As professionals in the art business, whose goal is to make a profit, art agents should have more contact with collectors, interior designers, event organizers, journalists, and other experts than the average artist has. Their services should open and help finalize projects, as well as introduce the master to new potential clients or sponsors which would provide them with more fame, sales, and event opportunities. If the art agent is professional and manages to find buyers regularly, this saves the artist's time and allows them to focus on the artwork.
What Kinds Of Art Agents Are There?
Artists can recruit many types of managers. They may be:
an art consultant,
an art agent,
an art dealer,
an artist management agency,
a commercial art gallery,
a non-profit art gallery,
an interior designer,
a publicist, or a marketing specialist.
Art Agent
An art agent is any professional who works on behalf of an artist to represent, promote, and sell their work. They represent the business interests of the artist. As we know it in the world of art, fine art agents work by attempting to sell the masterpieces of artists. They may also make a profit acting on behalf of the artist, such as commissions, lecturing, teaching, events, licensing, and publishing.
Art consultant
Private art consultants specialize in selling masterpieces to corporate collectors, such as banks, law offices, and hotels, but they also work with private collectors, interior designers, and public art professionals. They generally do not provide an exclusive representation or an exhibition, but they can sell your works in large quantities.
Art dealer
An art dealer may support art sales and/or buys and sells art. Dealers have in-depth knowledge of their field, familiarizing themselves with artists and collectors, and museums that specialize in the artworks they broker or sell. A good dealer will act as an informal agent for the artists they have an agreement with by giving them advice, organizing future events, and popularizing their works. They may also sell those pieces to museums or collectors for profit.
Artist management agency
Artist management companies create a brand around a new artist and propel them forward quicker than if the artist were to try to do everything solo. They create opportunities, plain and simple.
New artists are not famous yet and have no credibility, so cooperating with an artist management agency provides them with an entire team of people that can help with promotion, marketing, management, and so much more.
Private commercial galleries
Private commercial galleries can offer artists a one-person exhibition, the opportunity of reviews, publicity, etc. A responsible and professional gallery will boost you, support your career, and potentially generate progressive sales of your work. Either way, galleries make money by selling artworks, so your work must be sellable to set a long-term relationship. A profitable and rewarding relationship is possible as long as all participants put in the time and effort required.
Non-commercial galleries or artist-run spaces
Non-commercial galleries are educating the public and are usually nonprofit. In most cases, they may be less occupied with selling the work and more interested in the work itself. They usually offer good opportunities for an artist if the space is reputable. Some of them include museums, university galleries, cultural centers, or artist-run spaces.
The best way to profit from these spaces is to submit proposals for review. If you know several other artists whose work seems compatible with your own, gather all the work samples to offer a group exhibition.
An interior designer
Artists may also contact an interior designer and offer him their masterpieces. The interior design market is enormous and it requires new artists.
A publicist, or a marketing specialist
In the digital age, you can self-promote on countless platforms, basically putting yourself out on a virtual stage and hoping people will listen. Although doing publicity isn't an easy job, it is a major part of the promotional process for all artists.
I suggest you start with this option. It is much cheaper (you'll find more about agency fees below) to use the PR news service, you can order publications on the marketplace in two clicks and avoid long search and negotiating with publicists or marketing agencies.
Check our Interview with Sasha Stoltz about PR for artists: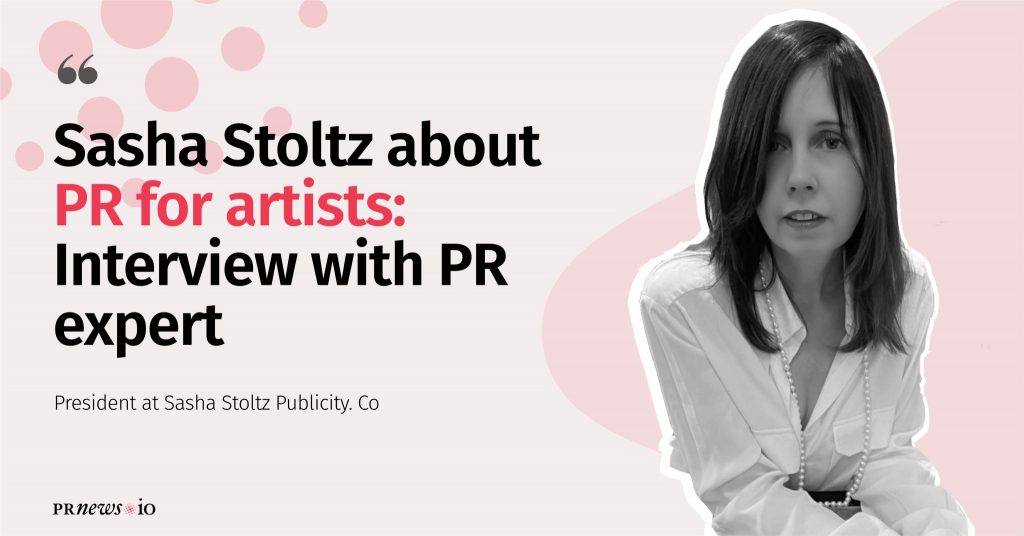 Do I Need an Art Agent?
Selling art is rather difficult, even when someone helps you, but artists without gallery representation or agents, as you put it, can find the task of selling their art especially hard. The good news is that now in the age of free online platforms for publishing and advertising you have numerous options for presenting and selling art than never before.
The world's first sponsored content online store, with fixed prices for publications. It's all-in-one service for creating and sharing news and stories with the whole world on your own terms
Develop business skills that include professional relationships, selling, marketing, and promoting your artwork. Consider representing yourself. It's tricky to find someone worthy to represent your art pieces. Any agent willing to represent you without requiring money from you upfront is inexperienced. You are better off representing yourself until you can allow paying an expert to manage your business.
Build your reputation and fame step-by-step. Use the easy-to-use PR services, which primarily handle getting print and online press for you —placing longer pieces such as interviews and features, pitching journalists on story ideas; and helping you find the way to include in-trend features. They will project a confident and enthusiastic attitude about your artwork in person as well as on social media.
Content Marketing Platform
100,000+ media publications;
get backlinks to your product;
scale work with content distribution.
How Much Are Art Agent Fees?
The fees depend on the type of manager you've chosen and your agreement.
Art consultants usually ask for a smaller percentage because they do not have the expenses of a regular exhibition.
An art agent usually takes a percentage of all items you sell and may consult with you less on how you can act yourself. Fine Art agents earn their income by receiving commissions of the sales from all works: from 25% – 50%. However, to get a sale, it could take the agent up to 100 hours of prospecting and phone calls, and footwork. That's why many agents will charge money upfront (anywhere from $1,000 – $5,000 per month) so that they aren't working for free if your art doesn't sell. In this case, unless the art agent has millions of good connections, you may be better off paying a salary to such a manager.
Private commercial galleries generally take 50% of sales for the privilege of representing you on an exclusive basis. Exclusivity usually has one of two meanings, either by the geographical area covered by the gallery or by the period the agreement will continue in force. Although 50% may seem expensive, this is the industry standard.
But many non-commercial galleries pay an artist fee or honorarium for exhibiting the work, and often you can also sell work through these spaces. These exhibition opportunities typically require a lower percentage for the sale of artwork (usually between 10-30%).
With the help of PRnew.io you can get as many publications about your art & brand as you need! PRNEWS.IO is a user-friendly PR platform to share your news in just a few steps. With our media plan tool, you can get a plan of publications for your campaign for free!
Find Agents Jobs on WhatJobs right now!

To Sum Up
If you are an emerging artist, getting involved in the art scene, developing relationships, and networking is probably a much better activity than going with an art agent or strict contracts with galleries. If no one knows who you are, the art agent will not be helpful and you will have to spend a lot of money that could have gone into building your reputation with posts in well-known media outlets. Play it your way reasonably and gradually.
Read more: