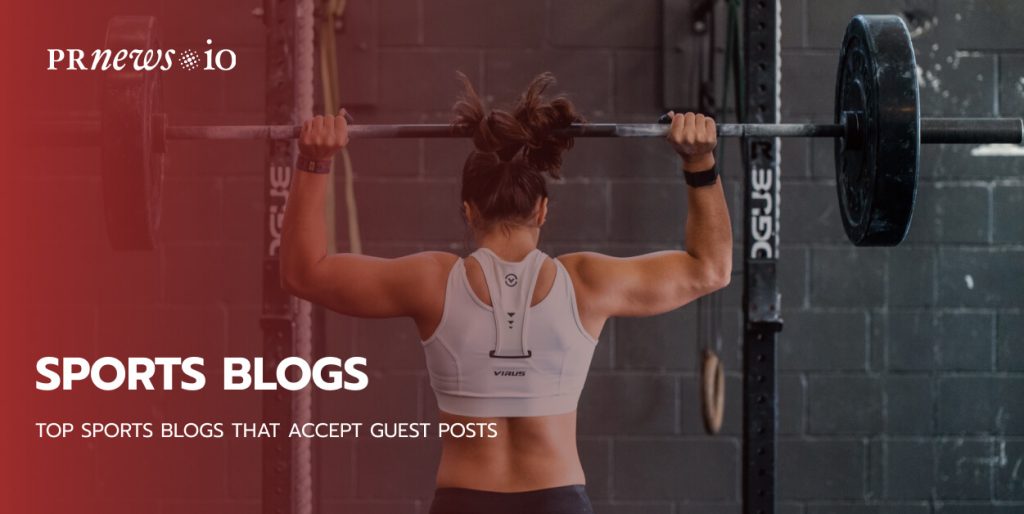 There are a lot of blogs that provide guest posting or article submissions on their page to help them with SEO and building rank. As we all know, guest blogging has become a great way to generate backlinks that are used as a factor to improve the site.
To perform well with your guest posts, you must consider the quality of websites and content, the relevancy of links, and the relevancy of sites. If you want to write a guest post, the first thing to do is find the proper websites.
Today, we've prepared a list of top sports blogs that are accepting guest posts. All of these websites are of high quality and receive a lot of traffic.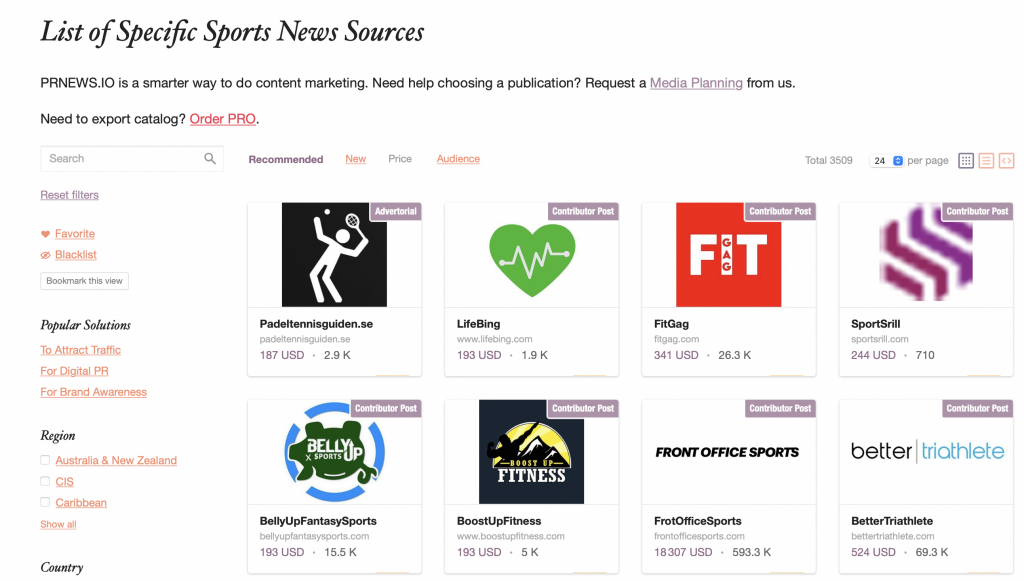 Popular Sports Blogs
Sports Blogs to place your press releases, blog posts, and other materials.
Article submission is the process of submitting an article related to your website or business to high-quality websites that accepts free article submission. The purpose of doing article submissions is to increase the visibility and popularity of your website.
Article submission sites list plays a huge role in increasing traffic and search result ranking as a proven method in off-page SEO. This is the most cost-effective way for websites or blogs to step up traffic unlike spending on PPC ads.
Content Marketing Platform
100,000+ media publications;
get backlinks to your product;
scale work with content distribution.
Yahoo Sports was founded in Washington, DC, to ensure the interest in news in Sports in the United States. For years sports.yahoo.com gained the trust of readers and became one of the TOP 100 most popular news sites in the country.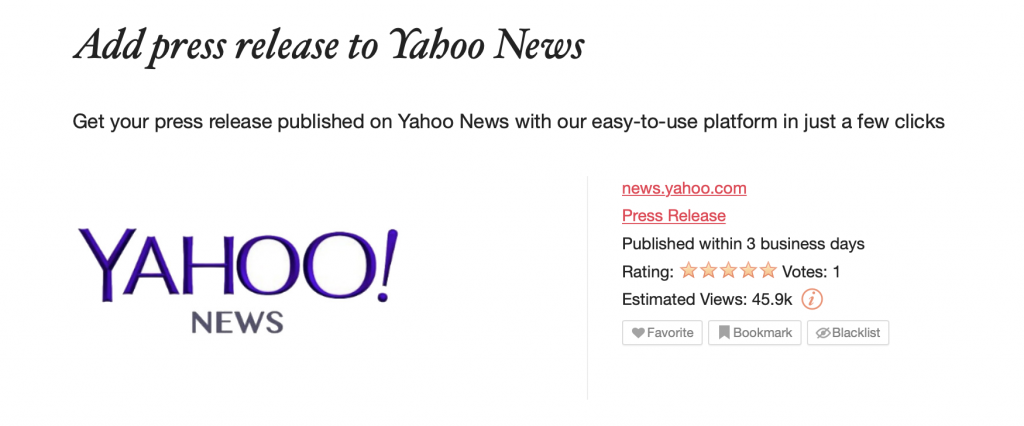 Football.London is the first 24/7, fan-led resource for the capital's clubs. Shining a light on the issues fans really want to know about, providing rolling coverage of the latest news, and creating interactive quizzes and games, football.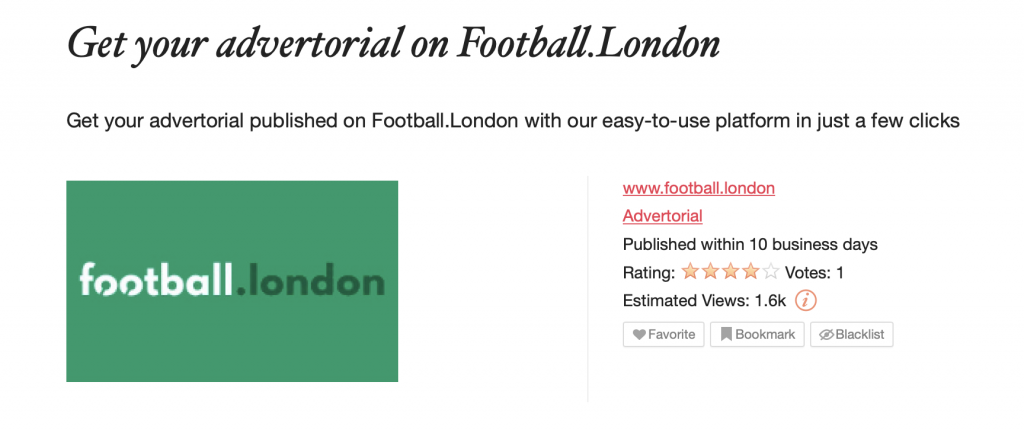 The Football Transfer Tavern – your one-stop shop for all transfer rumors, news, and breaking headlines.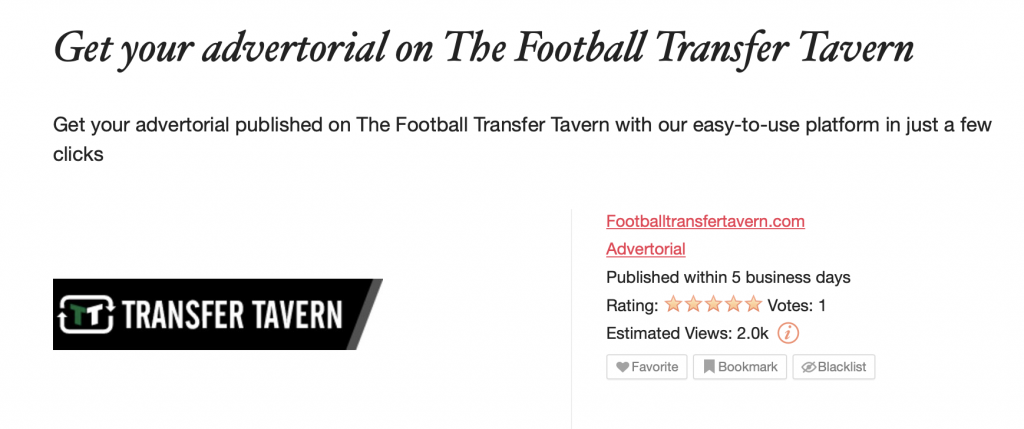 All the latest Juventus news, Juventus transfer updates, match reports, statistics, fixtures and much more – Made for Juve fans for Juve fans.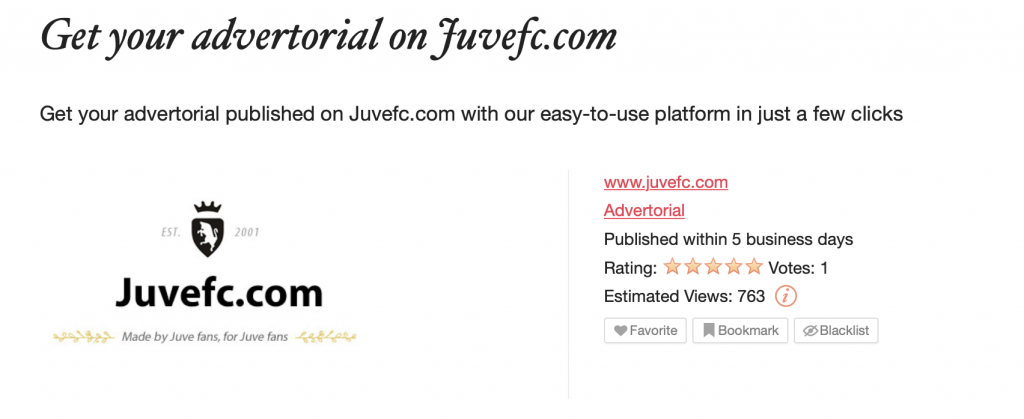 Chelsea News was built to bring all the relevant news about Chelsea to the fans. The main aim of this website is to provide all the Chelsea news, transfer rumors, high-quality Chelsea articles, and all the stuff you need to know about Chelsea Football Club to football and Chelsea fans worldwide!

Tennisnerd is a website for true tennis nerds and racquet enthusiasts who like to read about the latest tennis gear and get information about new tennis racquets and what racquets the pro players use.

Anfield Watch is an Independent Liverpool FC site that has built a reputation as a trusted voice around everything related to Liverpool Football Club. The site has grown to become one of the biggest, most recognized, and most successful in the world, read in over 200 different countries.

Yachting World has had its finger on the pulse of sailing since 1894 (though some of us joined a little more recently).
Ibroxnoise.co.uk has been running since late 2011 as an unofficial fan site for news, views, and general Rangers discussion.

Yachtingnews.com is at the heart of the British yachting market and is for people who actively sail their boats – whether cruising across the channel, around the coast or further afield in blue waters.

Runner's Tribe covers all aspects of athletics, track and field, road running, junior athletics, and more throughout Australasia and the world. All sections are constantly updated and improved.

In SEO, Guest Posting is a method using which you write an article for a website and get a link to your website/blog in return. … Say, you guest posted on a popular blog having a lot of email subscribers and social following. If your post is good enough, it will make you popular among the audience of that blog.