SEO public relations. Developing particular tactics can bring your company profit or just help to keep it afloat. To boost business, you have to spend time and money to work out various trends and strategies. SEO might be a great, viable addition to assist and promote your services and products using Internet options. It is hard to find a company that would not have a page on the social network, landing page, or a fully operating website. It is not only convenient for your customers, but it can also bring you more prospects and increase your influence as a brand.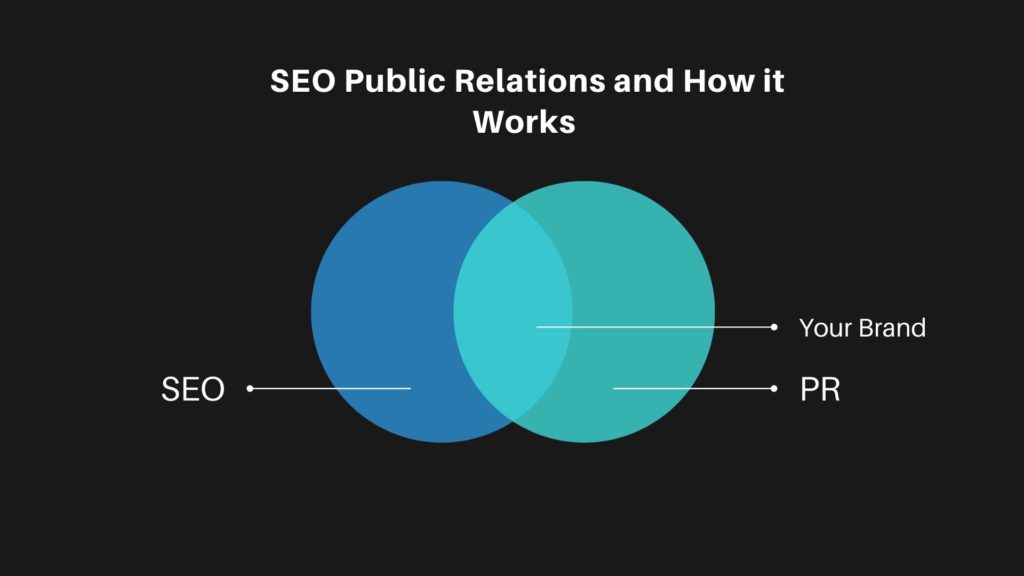 Top Reasons to Apply SEO Public Relations
Here we would discuss why SEO is an effective way to promote your business.
Bigger awareness and ranking correlation
Every company or startup owner desires to reach that point where people talk about his or her brand, share information about it, make reposts, and as a consequence, buy the products it offers. Even if they cannot afford a purchase, you can gain a number of the young crowds that will like you, and while they grow, they can share the philosophy and mission of the brand. Thus SEO will increase your influence and make your rankings high.
First of all, your resource should contain really entertaining and original content, so the algorithms that browsers use to index websites will evaluate your materials as unique and deep in the topic to put you in top results. The more customers become familiar with your brand, the quicker they decide to tap on your resource. As the number of clicks will grow, the awareness level will increase, and so will your positions in SERP.
Read More: How to Use SEO Brand Marketing to Boost Your Company
Powerful Organic Trace
To leave a mark on the Internet, you have to select the proper keys. Try not to kill the text. It should be comprehensive and clear for SEO optimization and readers. It helps increase organic visibility, so your customers will find you easier, and the level of brand awareness will also grow. If you have trouble with selecting key phrases, check out various selection tools like Clearscope, which allow you to monitor top-rated words for search.
Do not Forget About External or Backlinks that Improve SEO Public Relations
Crosslinking helps to upgrade the level of Domain authority, thus improving your SERP ranking. The pages you leave links on other sources or another resource that marks your URLs can enhance your positions. You have to bear in mind that links should have a strong correlation to the text they are anchored to. Browsers have to understand the content of the page they refer to. It surely will help your SEO public relations to reach a new level of acknowledgment among the targeted audience.
Read More: Most Important SEO Metrics
Publications Enhance your E-A-T
The term stands for expertise, Authoritativeness, and Trustworthiness. It means that, for example, according to Google, it cannot place just random articles without checking their level of experience, trust. People all over the world use the Internet to find proper, significant materials on thousands of topics. During time search engines became smarter, so now they can rank useless and relevant information. The more trust your website has among netizens, the higher your ranking is. That is why you have to spread only expert content and gather reviews from your crowd to underline your professionalism and trustworthiness. Publications of side platforms are viable for growing awareness and a stable, bright reputation.
Invite Guest Bloggers for Posting More Relevant Materials
Think about cooperation with writers with the corresponding background to become your guest-bloggers and create impressive, involving articles. It is a beneficial strategy of promotion for both sides. Your company can help beginners develop their skills and gather a portfolio, and you can get more publications on other platforms. If you have no clue how you can achieve that, use PRnews.io. It is a web space where you may order publications on different online magazines, whitepapers, and media. Our professionals will gather all the information about your startup and business to provide exciting content and increase your brand recognition.
Saving Budget on Other Purposes
SEO public relations bring long-lasting results, while CAC represents a significant part of marketing campaign expenses that are more expensive and ineffective. Practice shows that it is more profitable to invest in organic traffic that is brought via high-quality content. Better work on your articles and publications, and if you cannot write articles, then PRnews.io can do it for you at a reasonable price.
Handy Content Marketing as a Form of SEO PR
It is the last but not the least important point of our discussion. Your text should become a form of connection between your company and the audience. This type of marketing strategy mixed with fine SEO will work out just great. It is a proven way to get targeted visitors and an effective method of massive branding through consistent, continuous delivery of useful and engaging content.
Read More: Think You Know All About Content Marketing? Think Again
You won't be able to drive more traffic through search engine optimization simply because strict web standards in SEO have a potential achievement level that you cannot surpass. The same goes for your keyword strategy – you define your target words, and you're done. No, all these parameters lend themselves to some kind of gradual optimization, but insane success to the envy of competitors is impossible due to technical SEO alone. Here comes content marketing at a rescue. Many people do it, but not everyone is skillful at the same level or produces content that looks like 2 peas in a pod. It all depends on you. If your content is better, you win.
Content Marketing Platform
100,000+ media publications;
get backlinks to your product;
scale work with content distribution.
FAQ: SEO Public Relations
What does SEO stand for in public relations?
SEO optimization helps you be more comprehensive for search engines and people. In addition, optimization will assist you in the promotion of the content and gaining recognition. So SEO is an integral part of marketing today that was added to connect your brand with its target audience not only offline but in the online space. 

What is SEO?
It is a set of measures aimed at raising the site in the search engine results and further maintaining high-ranking positions. Your resource may be lost on the global web without proper materials and key phrases that the browser can index and show among its results when a user types in the corresponding words.
What is PR?
It undermines managing the flow of information between the organization and the public. The goal of PR is to create a positive image of the organization in the minds of a potential consumer, as well as other interested parties. In simpler words, it is a set of communication tools to support company reputation and connection between a company and people who want to know information about it.