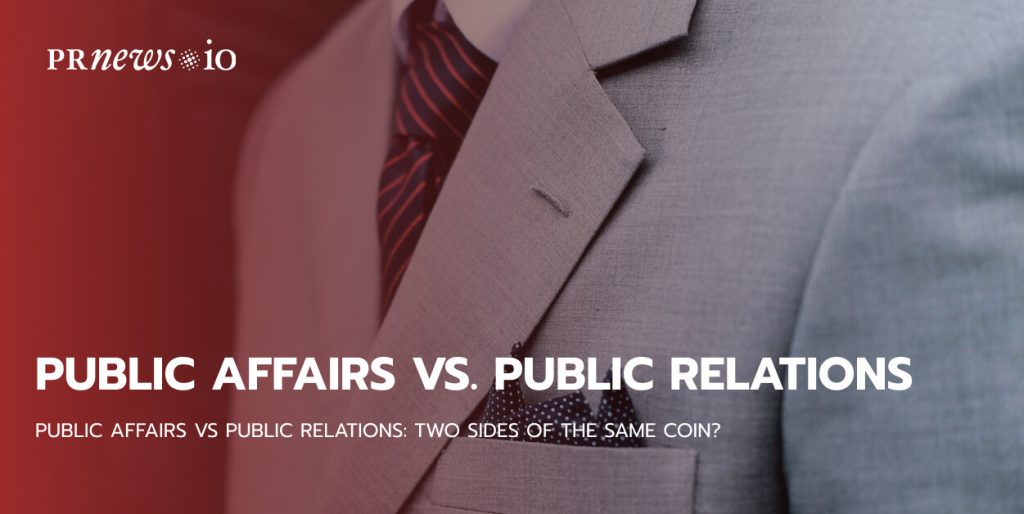 Those who are new to strategic communication, think that the two look the same. Both public affairs and public relations overlap in some ways. That's true. However, they also are different from many others. Knowing how to utilize each is vital.
The key row is in the type of relationships they aim to build. Both concepts entail interacting with the masses. However, there is a difference in the appeal to people they do. So, if you are here then you think you need one of these services but are unsure which one to go. Then let's learn, not guess.
A Closer Look at the Similarities
Both PA and PR professionals work to achieve corporate interests and objectives. Unlike PR, which focuses mostly on marketing, PA is more of a policy-targeted framework. Both PA and PR specialists work with the masses. Both aim at creating influence and managing impact within the business world. The methods or motives they use do not matter.
PR is in many ways the verb to the PA. It covers the gap between a business and the audience. Their campaigns require a significant amount of creativity to grab people's attention. A successful one focuses on commercial interests, such as the sales of products and services.
They do it through popular marketing tools and media channels. However, that doesn't always include taking out paid advertisements. Often it is a story at the center stage of a product. For that, they use social media to generate buzz. In other words, they:
Handle PR crisis management;
Draft press releases;
Send pitches to journalists;
Develop a brand strategy;
Utilize social media to reach out to new audiences online;
Write blogs and articles.
Public Affairs Definition
PA might mean different things to different people. For the PA industry, that means practices aiming to build and maintain relationships between a company and the millions. It includes efforts to track, engage and influence government relations. And Walmart could be the right public affairs example that proves that.
Once a new store in a district is open, the local legislator is informed. The same story to donations the company makes. This way PA helps them understand the impact Walmart makes on the local economy.
Both public affairs and PR specialists attempt to shape crowd opinion. PR focuses on helping companies from a marketing perspective. In turn, the PA campaign focuses on influencing policy. So, what do they do to build strong relationships with them?
Lobbying in specific policies or legislation;
Establishing contact with government entities;
Contacting journalists;
Maintaining strong relationships with stakeholders directly or through media engagement;
Monitoring policy proceedings;
Advising;
Consulting;
Advocacy.
For example, you are an alternative energy brand. The highest task is to appeal to lawmakers to give tax breaks to people who install panels in their homes. Then, you provide educational campaigns for the crowd. The magic happens when you showcase the value it brings. Both ecological and financial. That's how it works.
Public Relations in Government
Communication between organizations and the government is a part of government public relations strategy.
For many people, the halls of government are consuming and challenging to navigate. That's where PR experts come into play. Some of the uses in government PR are pragmatic, sitting at the heart of PA. These activities aim to persuade government officials to change or maintain a policy to fit the needs of the audience.
The others are so-called 'information for the information's sake'. It is more about talking to the audience through social listening. In that case, reports to the masses give feedback and insights into what the results mean for the brand.
So, where is the red line that divides public affairs, PR, and government PR? At a basic level, all three concepts work with the audience somehow. The difference is in the focus areas each PR team takes to reach its goal.
To make it easier for you to understand that, think of that this way:
PA keeps a focus on building relationships
PR takes efforts to manage reputation
Government PR organizes day-to-day activities on implementing laws and policies.
How Can a Succesful Government Relations Campain Achieve Result for Your Brand?
Very few organizations are not touched by state legislation on some level. For most, that is a necessity.
If you want your business to stay operational, focus on the right. Put it in the center if you want to get faster, more reliable alerts that help you build relationships.
We often make the mistake of thinking that stakeholders are just lawmakers and staffers. Not anymore. Today, you need to look beyond traditional players. Local business leaders, influencers, and employees are the new sheriff in the town. They all bring value to others.
The task of a PR expert is to broaden the network. Identifying and targeting new players and opinion leaders takes time. It all starts with the right communication strategy that helps push your agenda forward. However, engaging with them will help keep your business in the loop.
Government relations require adaptable teams. The best efforts of PA and PR government pros could be the best way to accomplish this.
Content Marketing Platform
100,000+ media publications;
get backlinks to your product;
scale work with content distribution.
Public Affairs FAQ
What Is Public Affairs?
Public affairs is the branch of communications to influence public policy. The PA experts engage stakeholders and lobby issues that can impact the brand's successful operation. They aim to raise awareness and build and maintain a strong reputation.
The brand has a wide range of ways to manage it right. Whether through press releases, digital media campaigns, or service announcements; all work well.
Is Public Affairs the Same As Public Relations?
In business, PA and PR are not all the same thing. Both activities involve building relationships with the masses taking at the center stage different goals.
In the traditional sense, PR is relationship-building with the millions and media. In turn, PA is all about informing the general audience on things such as laws and legislation. It comes under the umbrella of PR and has measurable KPIs.
Get Media Coverage
articles will meet the criteria for the O-1/EB-1 visa;
publications in popular media in 2 clicks;
quickly boost your search visibility.