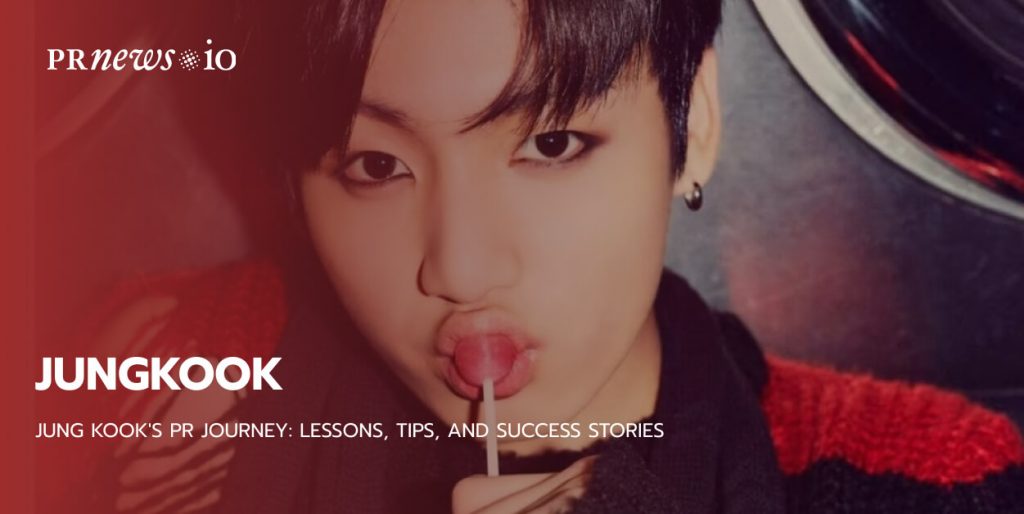 Jungkook, a member of the globally popular K-Pop group BTS, is not only known for his musical talents but also his ability to capture the hearts of fans around the world with his charming and relatable personality. Behind the scenes, however, Jungkook and his team have also been successful in managing his public image and reputation through various PR strategies.
In this blog post, we will take a closer look at Jungkook's PR journey, including lessons learned, tips and tricks for successful PR, examples of successful PR campaigns, and how he has navigated PR scandals. Whether you're a fan of Jungkook or just interested in the world of PR, there's something to learn from his experiences.
The Golden Maknae
Full name: Jeon Jungkook (Korean: 전정국) (Stage name: Jung Kook)
Birth Date: September 1, 1997
Birth Place: Busan, South Korea
Official positions in BTS: Main Vocalist, Center, Lead Dancer, and Sub Rapper
Other official roles in BTS: Face of the Group, Maknae (youngest member)
Also known as: the "Golden Maknae" or (Golden youngest), for being extraordinarily multi-talented and a musical prodigy
Nicknames: JK, Jungkookie, Kookie
BT21 character: Cooky (created and designed by Jungkook)
Jungkook Day:  January 9.  Every year, his fans celebrate "Jungkook Day", chosen by him.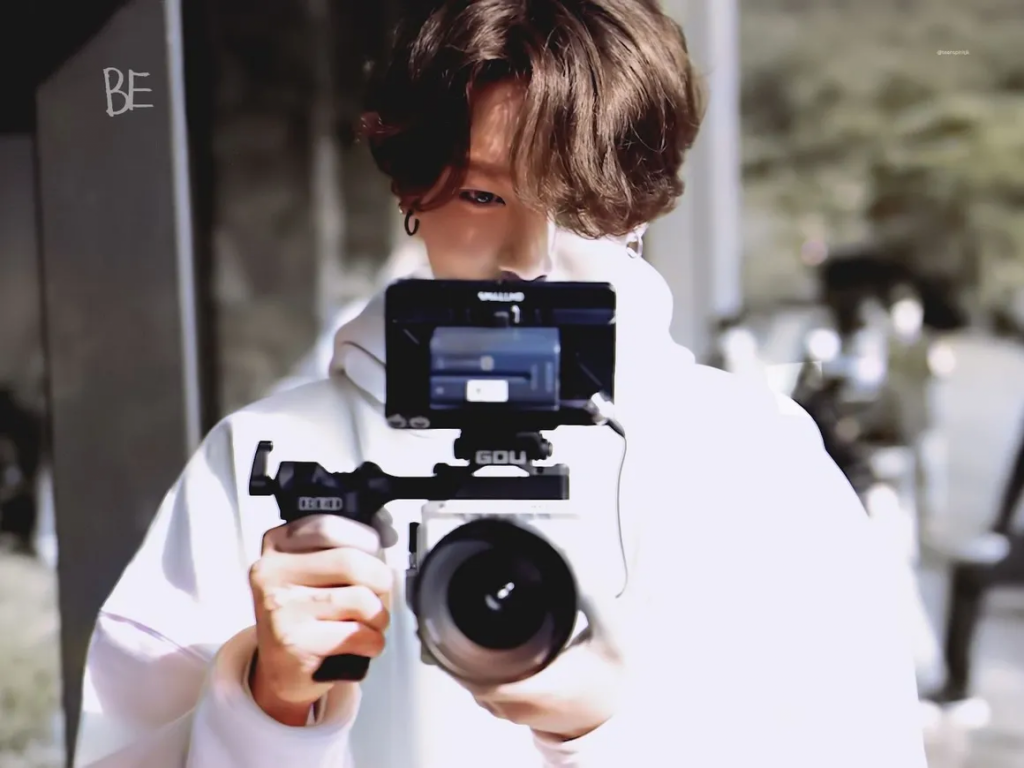 BTS is one of the most popular and successful musical acts in the world, with a massive global fanbase that includes millions of dedicated fans commonly known as the "ARMY".
Jungkook, as a member of BTS, is extremely popular among fans. He is known for his singing, dancing, and songwriting abilities, as well as his charming personality and good looks. He has also gained attention for his solo work, including his 2020 solo single "Still With You."
Jungkook's popularity is reflected in various ways, such as his social media following. He has over 25 million followers on Twitter and over 29 million followers on Instagram, making him one of the most followed K-pop idols on these platforms.
Jungkook is considered one of the most popular and influential K-pop idols of his generation.
Examples of Successful PR Campaigns
BTS World mobile game launch
In June 2019, BTS launched their own mobile game called BTS World. The PR campaign leading up to the launch was highly successful, with the band members promoting the game on their social media accounts and through various interviews and appearances. The game was also heavily marketed on various social media platforms, and the launch was accompanied by a special BTS World soundtrack album release. As a result, the game was downloaded over 10 million times in its first month and became a huge success.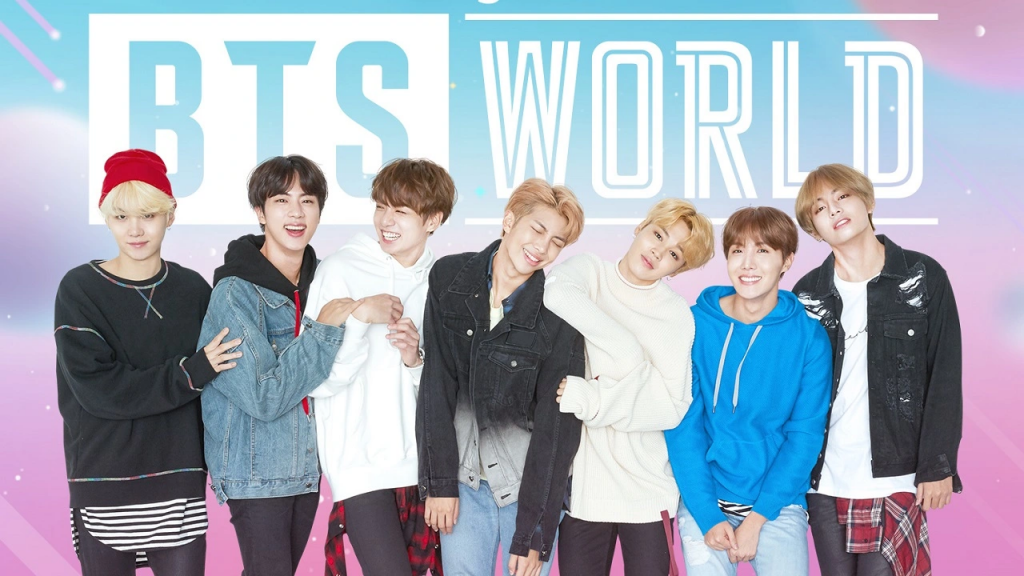 "Love Myself" campaign with UNICEF
In 2017, BTS partnered with UNICEF for a campaign called "Love Myself" that aimed to end violence against children and teens around the world. The campaign was highly successful, with the band members actively promoting it on their social media accounts and through various appearances and interviews. BTS even donated a portion of their album sales to the campaign, which raised over $1.4 million for UNICEF. The campaign not only helped to raise awareness about a crucial issue but also showed the band's dedication to social causes and further cemented their positive public image.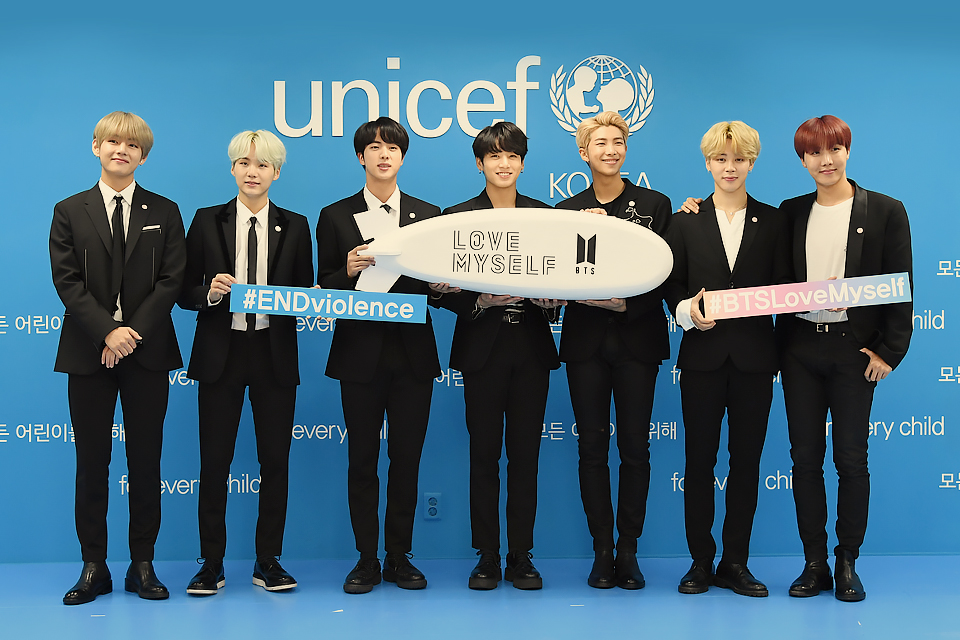 BTS on The Tonight Show with Jimmy Fallon
In 2020, BTS appeared on The Tonight Show with Jimmy Fallon for a week-long residency, which was highly successful in terms of PR. The band members performed several of their hit songs, participated in various skits and games, and even took part in a tour of New York City with Fallon. The residency was highly publicized on social media, and each night's episode received high viewership numbers. This successful PR campaign not only increased BTS's popularity in the U.S. but also helped to solidify their image as a fun and entertaining group.
Scandals and Crisis Management
Jungkook, like any other public figure, has had to navigate through PR scandals and crisis situations that have threatened his image and reputation. Two notable examples of such situations include:
Jungkook's car accident
In November 2019, Jungkook was involved in a minor car accident in Seoul, South Korea. While no one was injured, the incident caused concern among fans and the media. To manage the situation, Jungkook's agency, Big Hit Entertainment, quickly released a statement acknowledging the accident and apologizing for any inconvenience caused. They also assured fans that Jungkook was not hurt and that the group's schedule would not be affected. By addressing the issue promptly and transparently, the agency was able to minimize the impact of the incident on Jungkook's image.
Cultural Appropriation Controversy
In 2020, Jungkook was involved in a cultural appropriation controversy that started when he was seen wearing a hairstyle traditionally associated with African-American culture in a BTS music video. Many fans and critics accused him of appropriating black culture without proper understanding or respect. To address the situation, Jungkook and BTS issued a statement apologizing for any offense caused and acknowledging the importance of respecting cultural differences. They also took steps to educate themselves on cultural sensitivity and inclusion.
Jungkook and BTS have shown a willingness to take responsibility for their actions and address controversial issues head-on. This has helped them to not only maintain their image and reputation but also build a loyal fan base that appreciates their authenticity and sincerity.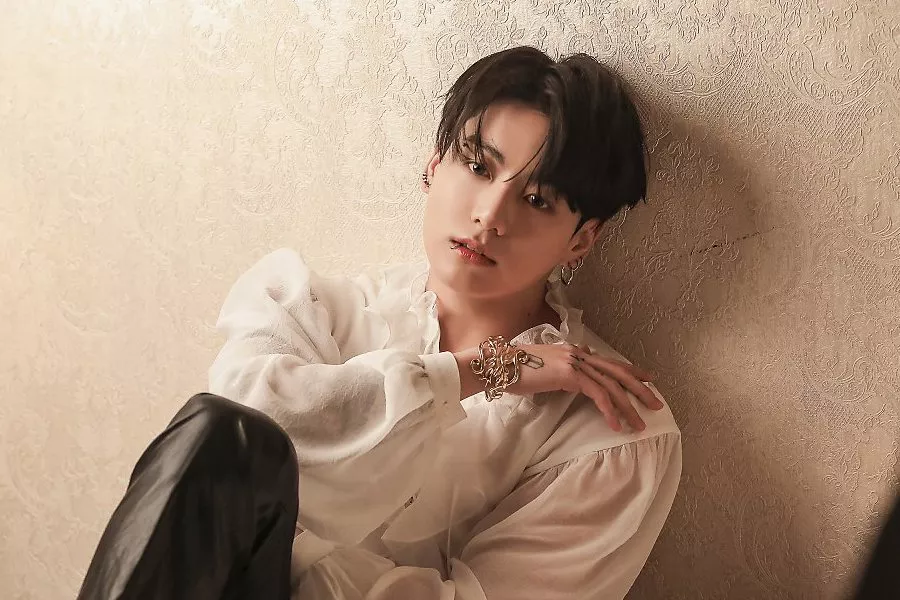 How PRNEWS.IO can help manage PR crises and generate positive media coverage for celebrities like Jungkook.
PRNEWS.io can play a crucial role in helping celebrities like Jungkook manage PR crises by generating positive media coverage through publications in various media outlets. We can connect celebrities with various media outlets and journalists to generate positive media coverage, create and distribute press releases, organize interviews and feature stories, and promote positive news stories related to the celebrity.
Moreover, PRNEWS.io can work with the celebrity's PR team to develop a crisis communication plan that outlines how to respond to negative media coverage and manage public perceptions during a crisis. By creating positive content and media coverage, we can improve the celebrity's online image.
Overall, PRNEWS.io provides the necessary tools and resources for celebrities to effectively manage PR crises and generate positive media coverage, which can ultimately help to protect their image and reputation and maintain a positive relationship with fans and the public.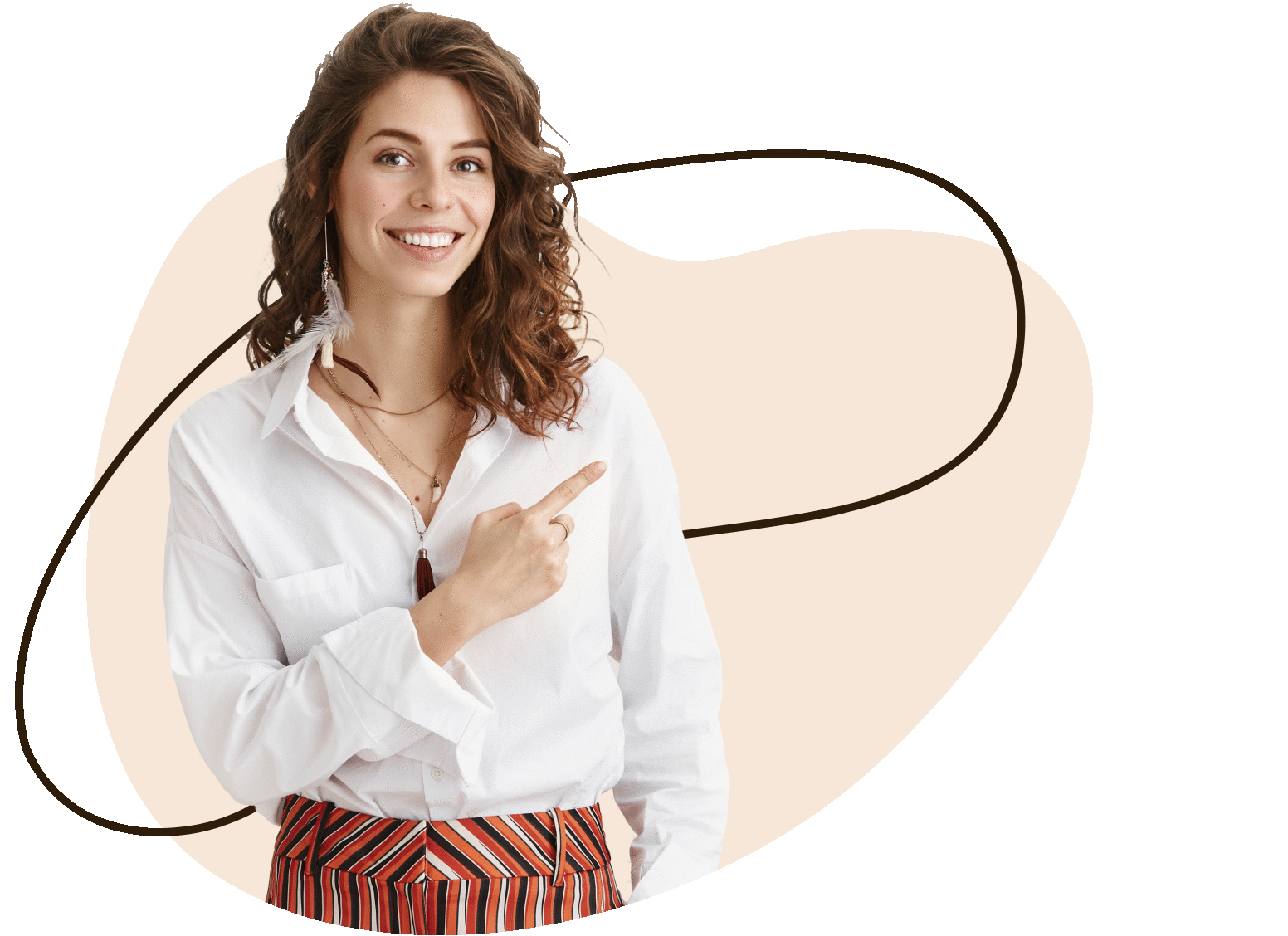 Jungkook's Tips and Tricks for PR Success
Authenticity: Jungkook is known for his authenticity and sincerity, which has helped him connect with fans on a personal level. By being genuine and honest, he has built a strong relationship with his audience and gained their trust.
Consistency: Jungkook is known for his consistent work ethic and dedication to his craft. This has helped him maintain a positive reputation as a hardworking and talented artist, which has contributed to his success and popularity.
Social media: Jungkook is active on social media, particularly on Twitter and Instagram, where he shares updates and interacts with fans. This helps him stay connected with his audience and build a strong online presence.
Humility: Despite his success and fame, Jungkook remains humble and grounded. This has endeared him to fans and earned him respect from industry professionals.
Adaptability: Jungkook has shown that he is adaptable to different situations and challenges, which has helped him navigate the ever-changing landscape of the music industry. This has enabled him to stay relevant and maintain his popularity over time.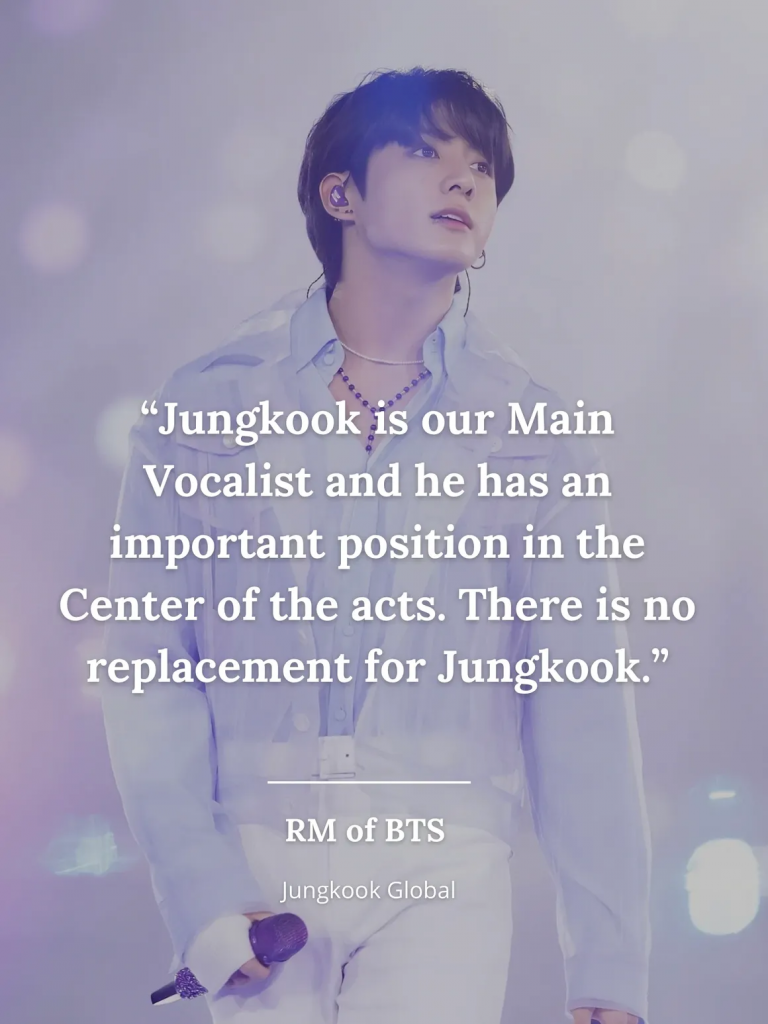 Content Marketing Platform
100,000+ media publications;
get backlinks to your product;
scale work with content distribution.
Conclusion
Public relations is a crucial aspect of a public figure's career, especially in the entertainment industry. PR involves managing a person's public image and reputation, and it can make or break a career. For public figures like Jungkook, who are constantly in the public eye, it is especially important to have a strong PR strategy in place.
A positive public image can lead to increased popularity, better endorsement deals, and more opportunities, while a negative image can harm a career and even lead to loss of fans and endorsement deals. Therefore, a successful PR strategy is essential for a public figure like Jungkook to achieve long-term success and relevance in the entertainment industry.