If you're constantly trying to get a desired Instagram verification badge, you've finally found a way. Here we reveal some tips on how to increase your chances of earning it and prove your media identity.
Why Do You Need Instagram Verification?
By verifying identity on Instagram, followers will recognize the true authenticity of a brand or person. The network will mark the page as truly original, shutting out those who try to fake it.
You've probably seen many badges on other social services like Twitter or Facebook. Having it means that the network has recognized your presence as a notable figure and the page is proven and trustworthy.

The symbol was created mostly to protect celebrities and brands from scandalous situations and fraud. And also for fans and regular people who like to follow and subscribe to their favorite brands and bloggers. The badge gives a certain level of prestige and notoriety that makes more netizens follow the account because it is confirmed.

Possessing the blue checkmark, however, in no way makes you special to the Instagram algorithms. You would still need to create creative and engaging content to get more feedback from your audience and new subscribers.
Who Can Get Instagram Verification?
There are no restrictions on who can get a badge. Note, however, that you must meet some criteria to be approved. Even if you already have a blue checkmark on other social networks like Facebook or Twitter, you may not get it on Instagram.
Here you will not get any special treatment. Thus, you have to follow Instagram verification requirements to deserve a badge.
Public. It means that only open accounts can be proven.
Authentic. Your page should be representing your personality or business.
Complete. Provide full information for your profile. Leave contacts and a description of the services. Put a suitable picture.
Uniqueness. Only one business or personal account can be proven. There is an exceptional case if you need to have two for different languages.
Notability. Mostly this means that Instagram based its opinion about your profile based on how many people search for it.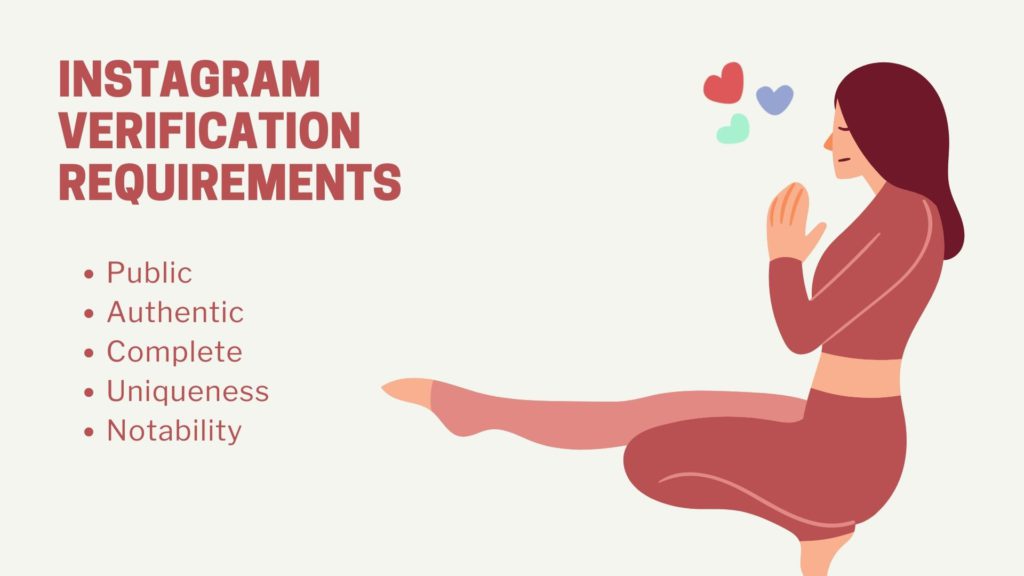 If you are sure that you are compliant with the regulations, go ahead and apply for your blue sign of prestige.
How to Apply?
There are some stages of how to get an Instagram verified badge. It really is not complicated:
In your account, press the hamburger icon. You can see it on the right top corner.
Proceed to settings.
Tap on the "Account"
Then on the "Request Information" button. You are almost done. Fill in the application with personal data, which includes:

full name;
name of your company or nick;
indicate a category (blogger, couch, manicure specialist, organization or a company, and so on);
make a picture of your official ID. Any document valid in your country. It might be a passport or a driving license;

When you are finished, press the "Send" button.
Be on your guard. Instagram will not ask you to pay for a badge or email you their response. You will receive a direct message from them telling you if your account is verified or not. Ignore people who leave you suspicious comments.
Viable Tips on How to Verify the Page on Instagram
Any person can ask for Instagram verification, but not everybody will be verified. It is a long, tough process, and all you can do is increase your chances with some hacks.
1. Delete the URL addresses to Your Other Socials
First thing, you have to remove all extra links that lead to YouTube channels or Twitter accounts. You have to put some additional addresses in the field, indicate the landing page or a website only.
Surely if you have a blue sign of trust on your Facebook page, do not forget to leave the link. It will help Instagram to verify the account faster.

2. It is Impossible to Purchase a Badge of Verification
To spare you of the scammers, we will advise you not to try to buy a blue sign.
It was never ever possible that Instagram verification service would offer to pay for it.
It is also a fraud if somebody decides to sell the badge because they do not need it.
The Instagram team will never contact you and explain reasons why they declined to prove your page or confirmed it.
3. Increase the Awareness of your Brand
Instagram algorithms try to seek as many facts about your business as they can via famous publications and news on the entire Internet. If you have even a small article that mentions your name, the chances of getting identified will go up.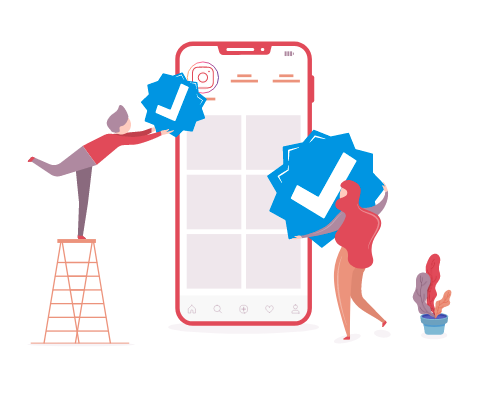 It would not be a problem if you were not named in papers. There is a special service that can provide you with a media presence. PRnews.io will make articles about your brand and achievements where you choose. Visit the official resource, pick a paper, country, professional area, and even a web browser.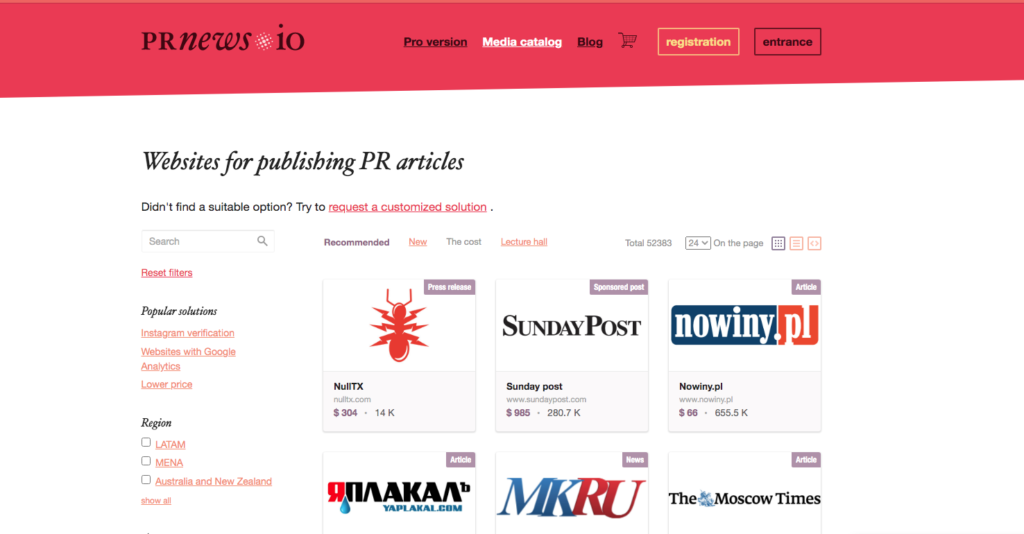 If you have any issues related to the topic, you may resolve them via a convenient online support chat.
Please note, you cannot purchase a verification badge on this service! It only can increase your chances to prove your authenticity. You control what will be written in the article and where it might be published. There is a convenient press room on the service that allows you to discuss your order's details.
4. Hire a Publicist
Another way to get acknowledged is to apply to an agency or pay a publicist that has access to Facebook's Media Partner Support tools. They verify your account through their industry portal-only, where they can send requests asking about usernames and combine accounts. If you have money, take a shortcut and rely on a specialist.
5. Do not Violate the Rules
Each social platform has its Terms of use. Read them carefully and stick to them, because if your account is not meeting any of them, it will be blocked.
6. Acquire More Subscribers
For a real celebrity, it is much easier to get through the verification process. But if you are a beginner who develops the brand, you might face some difficulties, like not enough followers. Nobody knows the exact number, thus try to influence and increase auditory as possible.
Keep in mind the fact that you cannot simply buy followers. You are risking getting your profile closed. It is against the rules and is restricted to purchase subscribers.
7. Keep Open Account
Closed private profiles cannot get the badge. If you already verified the account, then leave it public to keep the authenticity.
8. Support Activity on the Account
To get proven by the social network, try to be active. Communicate with followers, create stories and posts. Feedback is significant for Instagram algorithms and your popularity and media presence.
Benefits of Instagram Verification
Proven authenticity on Instagram has its marketing perks. Business accounts will raise awareness among netizens, which is great for sales and advertising because it becomes possible to leave links in stories and posts. Awareness will bring more trust and loyal auditory.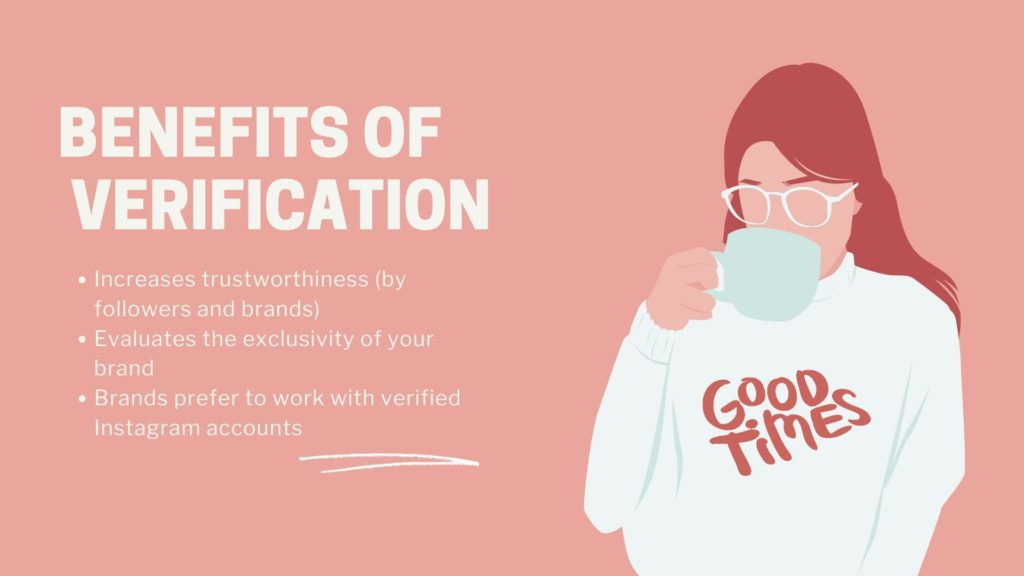 Is your Instagram account ready for verification?
The Number of Times You Can Apply
Official sources stated that you could submit the request for verification as many times as you want; if you were declined the first time, you have to wait 30 days to apply again. Cheer up. If it did not happen this time, you still are welcome to try later. You have time to fulfill the necessary steps to get approved. Unfortunately, Instagram will not give further comments shy they gave out your account. All is left to try some of our tips.
Instagram Verification FAQ
📍 How long does Instagram verification take?
Usually, it takes a couple of days or a week to get a reply. A blue badge will appear in your profile within this time, and you will receive a confirmation from Instagram.
📍 How to request Instagram verification?
The algorithm that helps verify brands is the following: Write to Facebook technical support through the advertising account.
Attach documents for registering a trademark and letter on the company's official letterhead (with a seal and all that). The account @ profile_name belongs to the brand and is its authorized representative.
Wait for a little for a message from the Instagram team. It is not a big set of actions involved. Everybody has to spend a couple of minutes submitting an application form.
📍 How to get a verified badge on Instagram?
The only way to verify your account on Instagram is to claim it personally. It is impossible to buy it or earn it. Unless you ask for it, you cannot get identified as a popular profile. Take into consideration if your profile is compliant with all the rules mentioned on the official page. Save your time and efforts by ordering publications via PrNews.IO. Increase your media presence using the service. You get to control all the publication details from where it should be published to the country and area of publication. Get more information on our website. If you have questions, you may address them to our live chat. Professional consultants will explain the process of creating articles in detail.