Journalism covers many aspects and industries, including the video game field. Video game journalism establishes a special connection between the audience and video game companies while keeping people updated on the latest news, freshest releases, trusted opinions on the upcoming systems, etc. To achieve success in this field, you need to take advantage of your writing skills and knowledge in the video game industry.
You can also rely on the professional services delivered by content marketing platforms like PRNEWS.IO, which will help you distribute the right pieces of content to the right audiences in a timely and the most cost-effective style.
Content Marketing Platform
100,000+ media publications;
get backlinks to your product;
scale work with content distribution.
If you are interested in how video game journalism works and how to succeed in this field, the information provided below in this article will come in handy for you.
What is Video Game Journalism?
Video game journalism is a special type of journalism where writers discuss the topics related to video games. Some of the most popular names in video game journalism include Jeff Gerstmann, Anita Sarkeesian, Geoff Keighley, and many other video game journalists sharing news about the latest video game products and the events happening in the industry.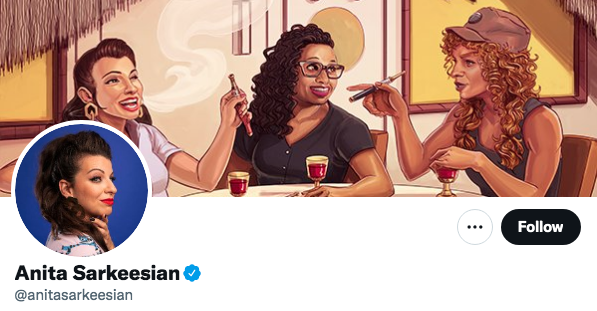 Follow Anita Sarkeesian on Twitter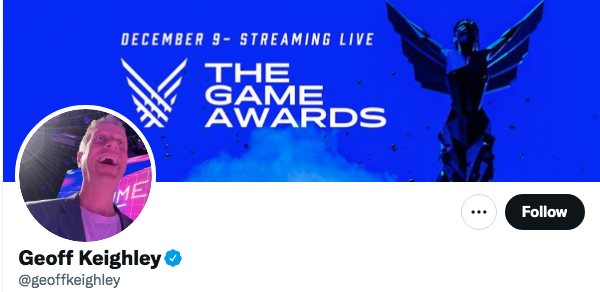 Follow Geoff Keighley on Twitter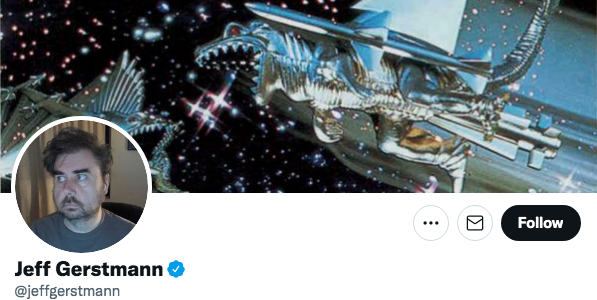 Follow Jeff Gerstmann on Twitter
Video game journalists are writers following the industry trends, collecting information, and publishing about different elements in the industry. The duties of video game journalists include, but are not limited to:
Communicating with game developers and following their updates to stay informed about in-production games;
Researching the gaming industry and learning about the developer's background to add vital context to the published materials;
Researching the gaming industry;
Trying early releases to provide detailed reviews;
Writing blog posts, reviews, and news about different games and gaming companies;
Pitching and collaborating before publishing their articles.
A video game journalist publishes announcements, reviews, news, updates, etc. Let's take a closer look at what each topic entitles. Video game journalists take of publishing the major announcements related to the gaming industry, including the plot or story of a new video game, the company that stands behind the release, system specs, release dates, etc. These are mainly news-related articles that mainly share information about the in-development game.
Video game journalism also includes writing about the video game development process, the plot of video games, characters, gameplay mechanism, etc. As a rule, video game journalists write the development articles based on seeing or playing a demo version of the game. Video game companies and developers also pitch such publications to journalists and writers to garner media coverage and reach wider audiences.
When a new video game gits the market, video gaming publications provide detailed game reviews to present the story, describe the gameplay difficulty, etc. Such articles can influence the readers' opinion and the decision of where the chosen video game is worth buying.
When writing about updates, journalists speak about the new features and ongoing development of the already-released games and systems. Depending on the systems on which video games operate, some of them can be updated and fixed. While communicating with gaming companies, gaming publications speak about the features that are yet to come or those already implemented.
When writing about gaming events, publishers speak about gaming tournaments, conventions, and media events in the industry. This element of video game journalism covers making the initial announcements and general details about the gaming events.
There are also many publications covering the industry news. Such articles commonly discuss the changes mane in the gaming industry and different gaming companies in particular.
Video Game Journalism Types
Depending on the publishing methods used, we can differentiate the following types of video game journalism:
Video game articles are often published independently by freelance writers. Freelancers contribute their content to niche-specific blogs, communities, and professional publications.
The industry features many video game blogs and websites that specialize in writing and sharing game news. Some blogs are hosted by in-house writers, while others are open for submissions.
The print media is not dead. There are many magazines and publications related to sharing articles related to the general news in the industry and articles related to video game releases, reviews, and other topics.
How to Become a Video Game Journalist
If you are passionate about video games, you may consider joining the video game journalist niche and sharing your expert opinion with the world. Everyone can join the niche provided they consider completing the following steps.
Get the knowledge and skills. You don't always need to have a degree to become a video game journalist. However, having a strong background is important to achieve success in this field. You can take courses in video game development, pursue coursework in journalism, communication, or a related field. This knowledge will give you the needed background and add more depth to your writing.
As a video game journalist, you need to get your works published somewhere. Starting your own blog should be a nice idea, to begin with. As the owner of your blog, it's up to you to decide what topics you want to highlight, in what tone you'd like to write, and how you'd like to communicate with your audience. While running a blog, you can find your audience and establish better contact with the readers who enjoy your pieces. Besides, having a blog can also give you a quick start in creating a portfolio of your works. By the way, PRNEWS.IO is a smarter way to do content marketing.
To become a good video game journalist, you need to create a portfolio including all your publications. Depending on which way you decide to go, you may create a physical or a digital portfolio. You can use your blog where all your publications are presented. You can also print some of your best pieces to keep a physical portfolio always in handy during in-person meetings.
Pitch other blogs and websites in your industry to get a wider community of users to read your articles and learn about your expert opinion. While looking for the sites for pitching, look for the most relevant web portals that would accept your posts that drive value to your readers and demonstrate your writing skills as well as your basic photo editing with game-related presets.
Once all this is done, establish connections with the video gaming industry's industry leaders, journalists, and influencers. Join and be active in community blogs and public social media groups. You may also consider attending offline events and conventions where you can meet fellow writers, players, and game developers.
Conclusion
That's pretty much it. Video game journalism is an interesting field that you can join as an expert and share your knowledge and experience with the world. Follow the tips described above and make your name more recognizable in the video game industry.
Read more: