How to run a successful crowdfunding campaign? The crowdfunding market grows at a tremendously fast rate. New product manufacturers and agencies join in, making the industry more diverse. However, this growth involves a greater responsibility for making your crowdfunding campaign stand out from the competition.
New techniques and approaches are invented. The tools that proved to be effective several years ago, in 2022, are no longer useful. We may often come across items with impressive technology. However, they don't reach the desired level of publicity due to the lack of skills or knowledge applied during their promotion. 
The Best Way to Promote Your Crowdfunding Campaign
Take a look at the steps we describe below. With their help, you can launch a successful crowdfunding campaign that brings you multiple rewards and gets more attention than your competitors do.
Tips on How to Run a Successful Crowdfunding Campaign
Research the Market
Research is one of the first things you should do before planning the launch of your campaign. Everything starts with an idea. Next, you need to ensure that the audience needs what you have come up with. To find it out, you may opt for running product surveys on social media. It's easy to do even if you never treated social media seriously. Such social media platforms as Facebook, Instagram, Twitter, etc. can give you more valuable information than you think.
By launching social media campaigns, you can define the key factors making your project unique and valuable. Based on the social media research results, you can outline a draft and focus on the key areas that would make your crowdfunding campaign stand out.
Posting Articles about Your Crowdfunding Campaign in Online Media
If you launch your campaign with zero audience, you are launching to crickets.

Khierstyn Ross of Crowdfunding Uncut
The world knows many successful crowdfunding campaign examples that became more popular thanks to the wise promotion in the online media. Although it may take some time to achieve the desired results, the technique is worth trying.
Those companies that are busy with structural, technical, and other kinds of questions involved in running crowdfunding campaigns can always rely on online marketplaces that distribute sponsored news content. PRNEWS.IO is one such place that has helped many crowdfunding campaigns reach the desired level of public exposure. It's the world's first sponsored content online store with a wide choice of tech and business-friendly websites. You may feel free to use the media space to share all kinds of information connected with your crowdfunding campaign. You may feel free to publish news, updates, tips, trips, and other details that are relevant to your crowdfunding business. 
The content online store provides advanced filters, you may select what websites will publish your content, check their audience and performance metrics, and get your crowdfunding marketing details published with a few clicks. 
Decide on the Pricing
While setting a goal for your campaign, it's vital to determine if it's appropriately priced based on the industry standards. Research the market and compare the prices of other crowdfunding campaigns in your field. Check some of the most outstanding examples from the past. Check what goals they set and how much money they raised. Decide on the pricing of your crowdfunding campaign based on that knowledge.
Keep Stick to Your Draft
Even if you come up with the most impressive idea for your crowdfunding campaign, your effort would be worth nothing if you do not build a captivating campaign page. While working on it, put yourself in your customers' shoes and think about details that would help you clearly describe your crowdfunding campaign's key features. The main page of your project should include a catching product video, a section with the highlighted features, user reviews, and a section telling more details about your company. To make your content more comprehensive, focus on using visuals and short video explanations.
Gather Email Signups via Facebook Ads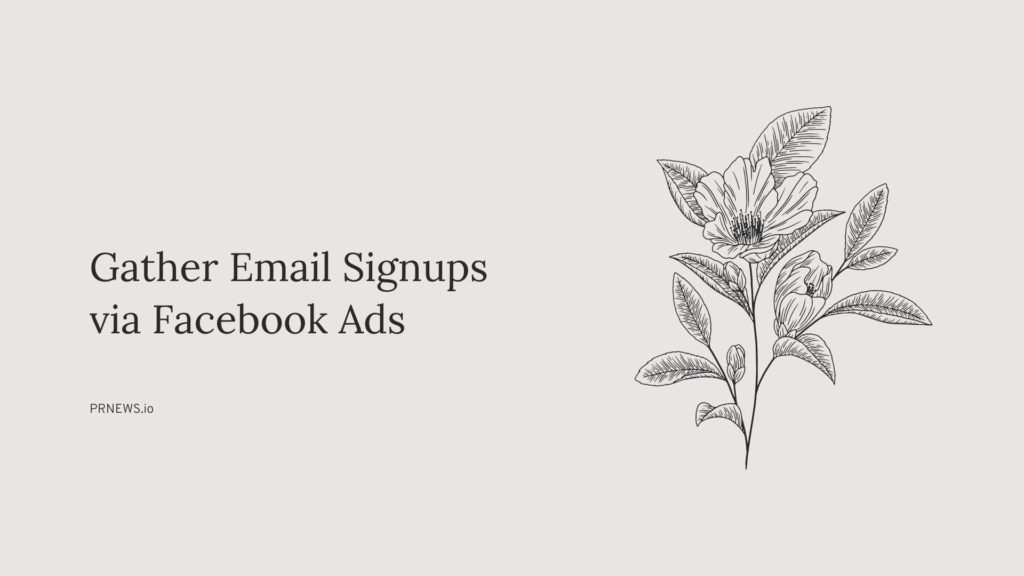 Getting back to using social media to promote your crowdfunding campaign, you need to set a budget for pre-launch Facebook ads that would help you keep the audience informed when your campaign launches and get more email sign-ups on the launch day. To make it work, it's advised to work on a landing page for the crowdfunding campaign that you can promote on Facebook and through emails. 
Read more: Tips for Writing an Effective Email Pitch
Identify Your Most Active Followers
It's a crucial step to help you come up with a list of your most active followers. These are people who will help you with the promotion of your project and raising funds for it. Such users are also called the ambassadors of your crowdfunding campaign. They will be the first who will give you honest feedback on your project. Frequently, businesses get in touch with such users directly. It helps them build credibility and business awareness.
Support Fellow Crowdfunding Campaigns
At the pre-launch stage, you will likely gather a lot of information about other crowdfunding campaigns in your industry. While connecting with other projects and providing your support, you can increase brand awareness in the process. By doing this, you increase the chances that other projects will also support your crowdfunding campaign when it launches.
The Real Journey Starts After Your Campaign Is Successful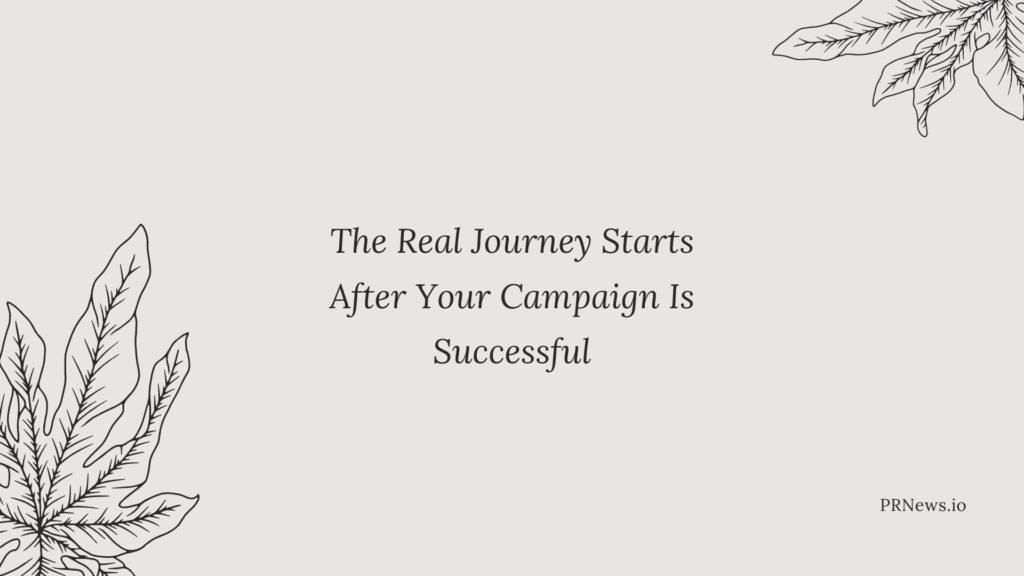 Once you successfully launch a crowdfunding campaign, the process doesn't stop there. On the contrary, you need to apply more effort to bring to life what you promised in the first place. The hardest work starts after the crowdfunding campaign ends. That is why you need to develop a post-crowdfunding plan even before you start planning the launch of your project.
Set the Right Due Date
The due date you set in the campaign date is vital. Pay special attention to it and make sure that you don't miss the schedule. If you miss the estimated delivery date, you face the risk of losing your backers' trust, which may significantly affect the outcome of your future crowdfunding campaigns.
In Closing: how to run a successful crowdfunding campaign
The modern-day crowdfunding landscape looks much different than it did several years ago. It needs thorough planning and research to launch a successful crowdfunding campaign that will help you appeal to a wider community of people and keep them engaged with your project. By following the tips and techniques discussed above, you increase the chance to create a truly remarkable crowdfunding campaign that would help your project stand out from the competition.
Read more:
FAQ: how to run a successful crowdfunding campaign
📍 What is a crowdfunding campaign?
Crowdfunding is a popular way of raising capital for startups and other projects. Unlike a traditional method of gaining money from bank loans, crowdfunding campaigns target a wider audience, including family, friends, and random Internet users. As a rule, crowdfunding campaigns limit about 30 days to collect the estimated sums of money.
📍 How to promote your crowdfunding campaign?
There are many techniques on how to promote crowdfunding campaigns on the web. One of the first and the most effective strategies it getting inspired by examples of other successful crowdfunding campaigns. To make more users learn about your project, work with influencers, use the power of social media, join forums, create appealing landing pages, create video content, partner with marketing professionals, etc. The possibilities are endless. You need to pick those that would be the most effective for your project.