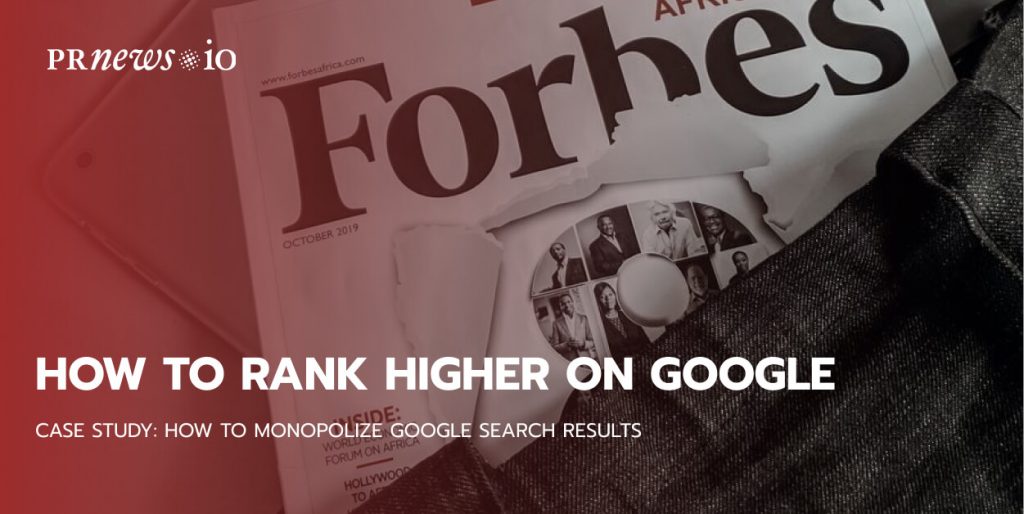 To monopolize Google's search results with your content for a certain keyword, you need to place your materials on several sites with a good reputation and SEO indicators.
Easier than ever, right?
In practice, it likely is a little more complicated. So today we want to share a really awesome case of monopolizing Google search or how we built 16 backlinks on an article and came to the top position for a keyword.
Of course, completing your own site with quality and relevant content is very important, but what do you do if the competition in your niche is quite high, and your own site does not have the necessary SEO power to bring the materials to the top of Google?
How can you effectively use content marketing to achieve your business goals? Keep reading on for a lot of practical information on this.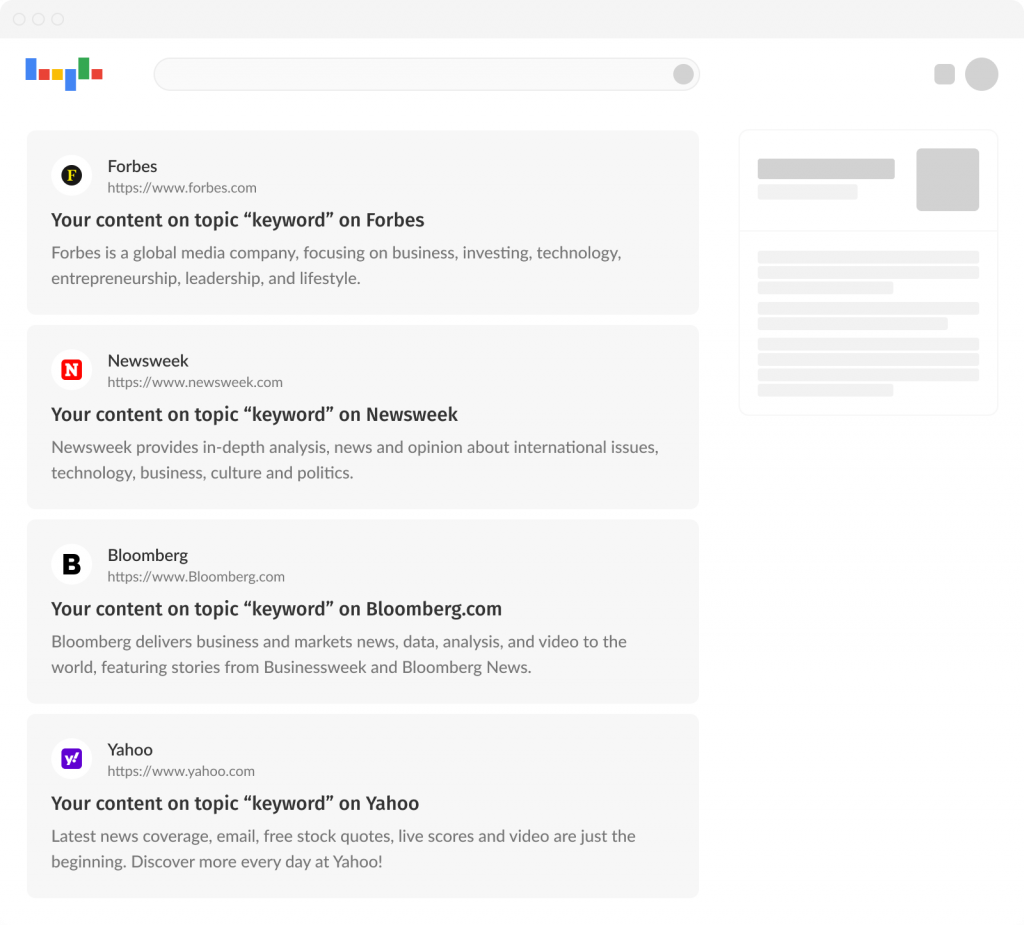 The Problem: High Competition in the Niche
Almost every business has faced the fact that in its niche there are keywords with high competition, so getting into the top search results can be difficult.

A keyword with KD in the red zone, according to Ahrefs, will not get into the top 10 of Google without backlinks, no matter how hard you try. This is a fact of life.
Moreover, the number of backlinks required for the top 10 is impressive. And the fact that the content must be of high quality is an axiom.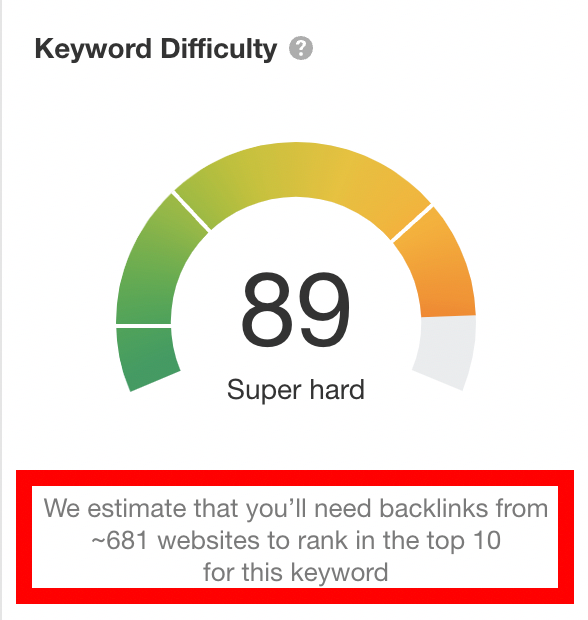 Solution: Articles on Third-Party Media
How about posting an article on a highly competitive topic not on your own blog, but on a serious credible media resource? Like Forbes, Entrepreneur or Vogue? Such media resources have better SEO indicators of the site (such as DR, for example), as well as a higher level of trust, which quite seriously affects the ranking, thanks to the E-A-T algorithm.
Now I will say something that will not surprise anyone:
You need to build backlinks to the content.
Pfft, that's not new you say, and you'd be right. So what if I expand this thesis a little more?
You need to create backlinks not only to the content of your blog but to your articles on third-party sites.
Here it's getting more interesting. It would seem that there is no need to build backlinks to the material posted on someone else's site and thereby improve its indicators, while these efforts can be spent on your own. But let's figure this out.
We decided to do an experiment on how link building will affect the position of a guest post on a quality resource.
As an example, we took a previously published article: Five Trends To Consider In Your 2023 PR Strategy

Due to the high-quality content and SEO parameters of the Forbes site, even without additional link building, it was possible to take a good position in Google for this keyword: pr trends.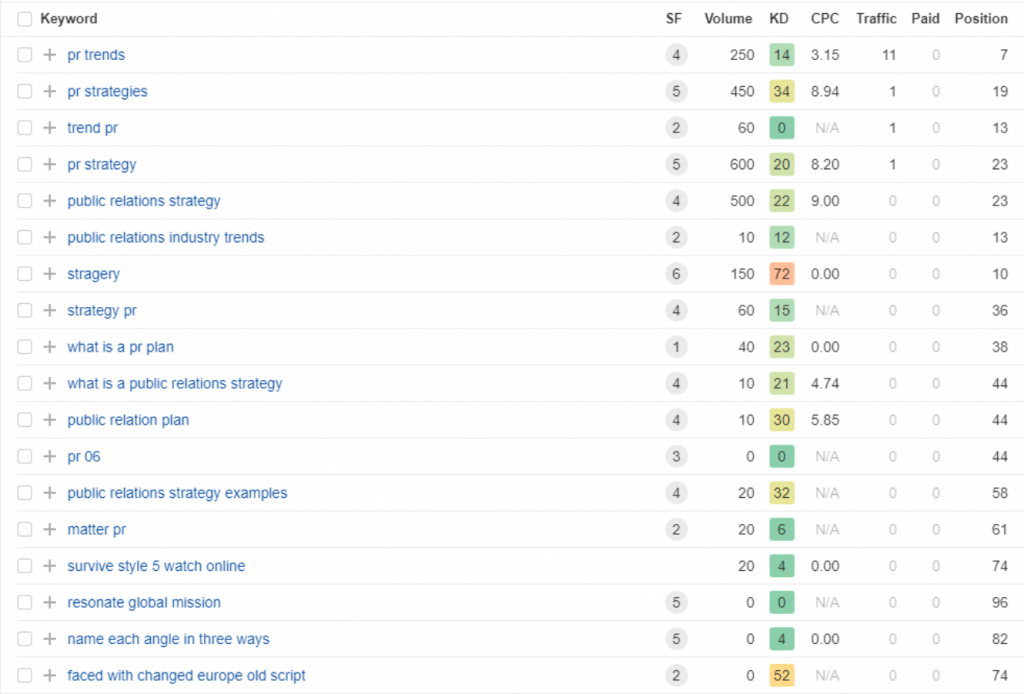 But the 7th position on the Google page won't bring you as much traffic as the first one, right? Therefore, we decided to work on this article.
On April 3, the PRNEWS.IO team started building backlinks to the already-posted article.

The Result: The First Position on Google
By April 18, we received the first intermediate results and realized that we were working in the right direction.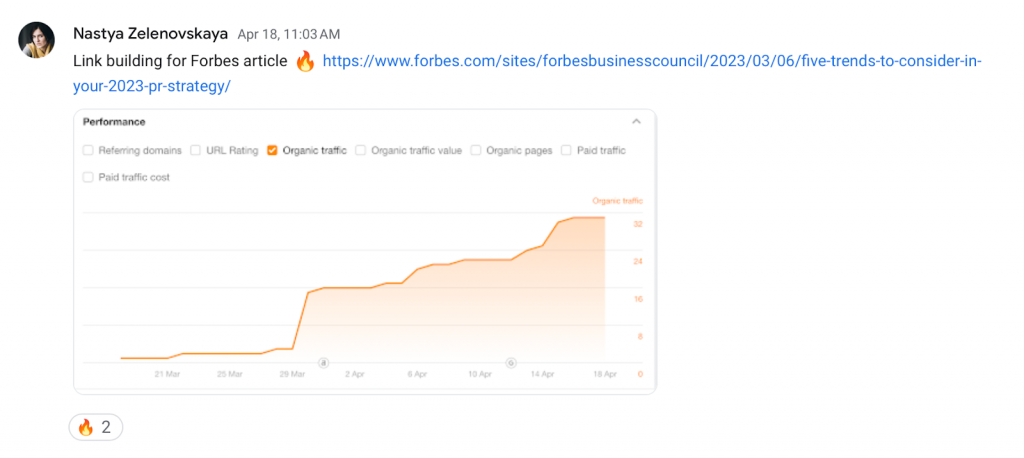 And we recorded truly significant results a week later, on April 27.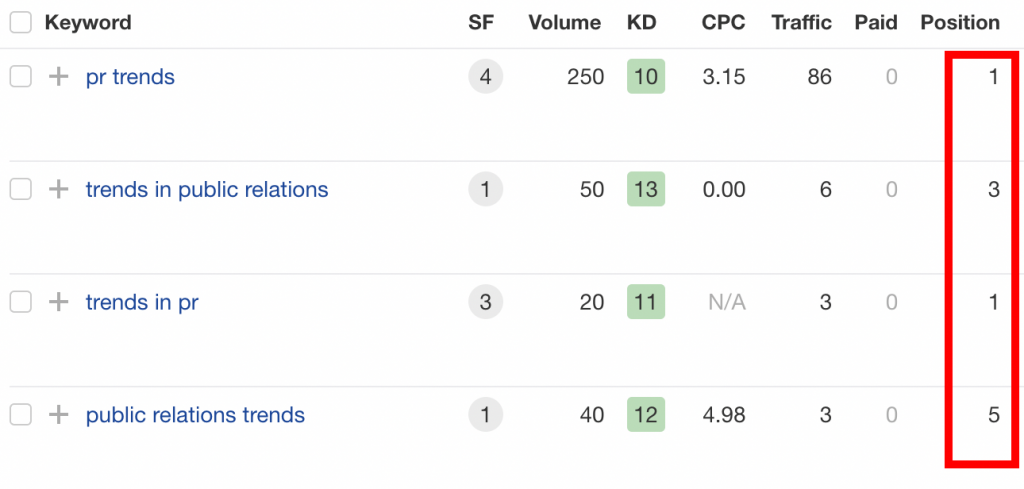 As we can see, the article reached the first position in Google for the keyword pr trends.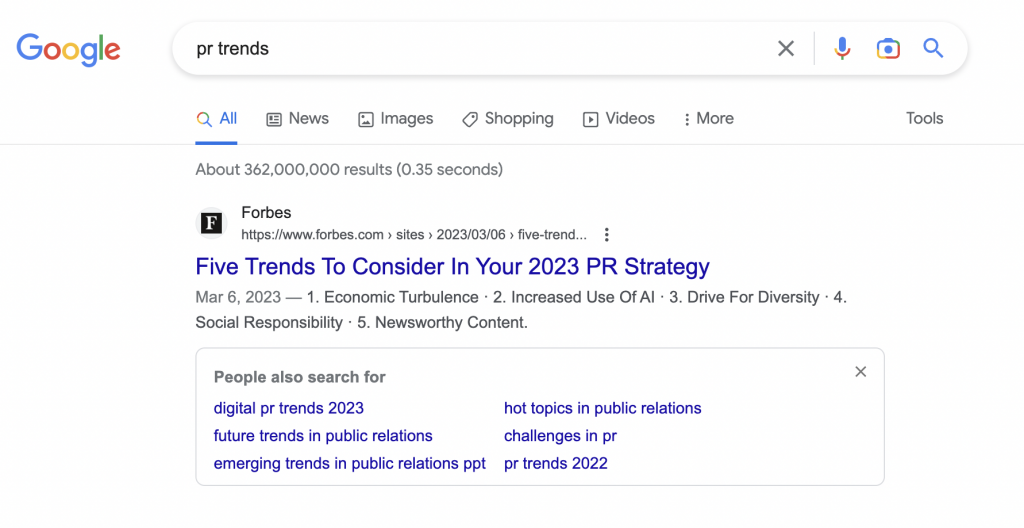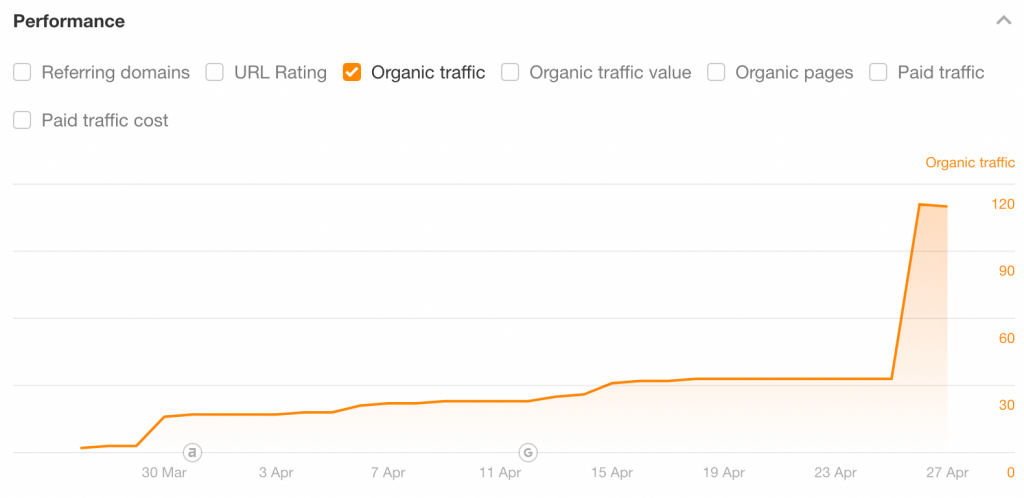 The general indicators of the article now look like this:

The PRNEWS.IO team added a total of 16 additional backlinks to achieve such a result. So, it's worth it!
In general, summing up:
3 weeks—that's exactly how much time the experiment took
Built 16 links instead of 600
Got a first place in Google instead of the seventh
Is It Necessary to Publish Material on a VERY Well-known Resource?
In fact, you can publish the material on your blog and then work on backlinks. But sites like Forbes or Entrepreneur give you a head start, which is especially important if you work in a highly competitive niche.
We have already published a similar article on our blog—The Future of Public Relations: The Most Powerful Public Relations Trends 2021-2023—and built backlinks to it.

But due to the fact that the DR of the prnews.io site is 73 and it is lower than the DR of the forbes.com site, we also got a worse result, despite backlinks—only 18 positions.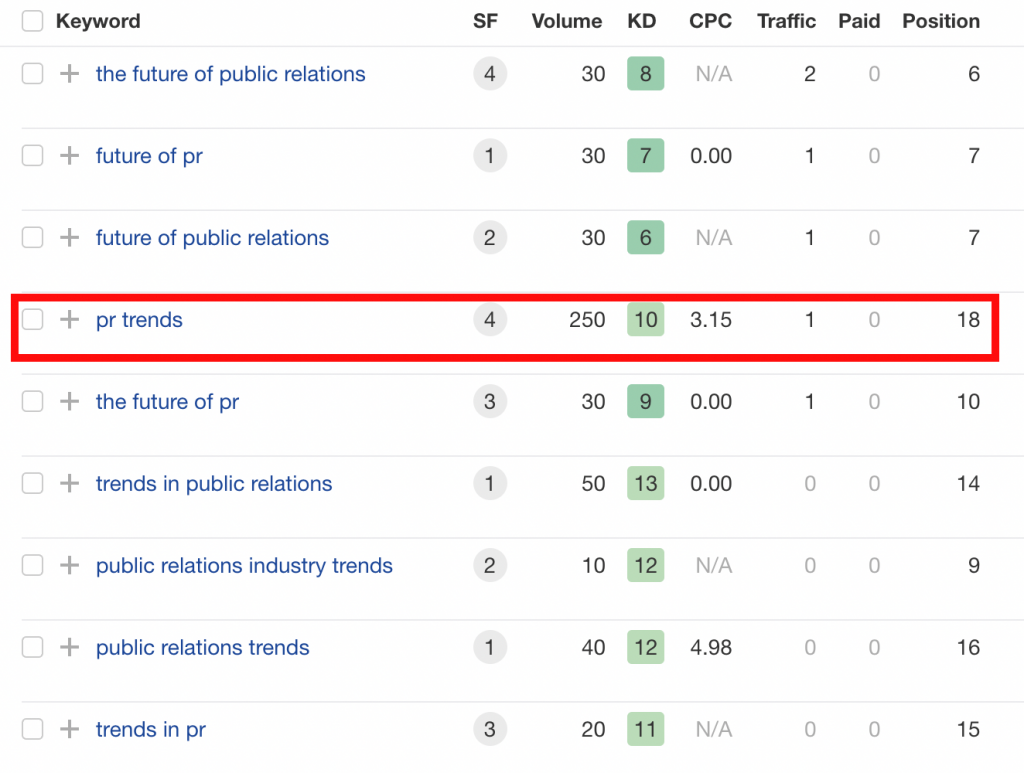 So, the theory is confirmed by the result. And we give this cool and really effective strategy to our readers and customers. Just a reminder, you can publish an article on high-quality publications such as Forbes, Yahoo and Bloomberg through the PRNEWS.IO catalog.

Generally, PRNEWS.IO offers a full range of services to help you dominate Google search rankings with your content.
The algorithm for using the service is as follows:
Define a keyword on which you want to improve your search ranking.
Order articles on this subject from trusted resources through the PRNEWS.IO catalog. You can start with just one article or try to fill all the top 5 positions in Google.
Build links to your content on third-party resources through PRNEWS.IO.
Pro Tip: If you are promoting a local business, such as one in Romania or Estonia, it is better to post content and build links on the local versions of trusted sites, like Newsweek Romania. There are over 100,000 sites in the PRNEWS.IO catalog for all countries, so there is definitely something to choose from.

Conclusions
It is possible to monopolize output by keyword by posting materials about YOUR service. Submit your guest posts on some cool resources and do some link-building for them.
Getting organic traffic in a highly competitive niche is possible even with a completely new website.
It is much easier to promote articles on quality sites. Moreover, you can save money on link building because such articles often receive many backlinks organically.
In addition, it takes significantly fewer backlinks to promote your content on Forbes and similar sites to the top 10 of Google than it does to promote your business website.
Content Marketing Platform
100,000+ media publications;
get backlinks to your product;
scale work with content distribution.