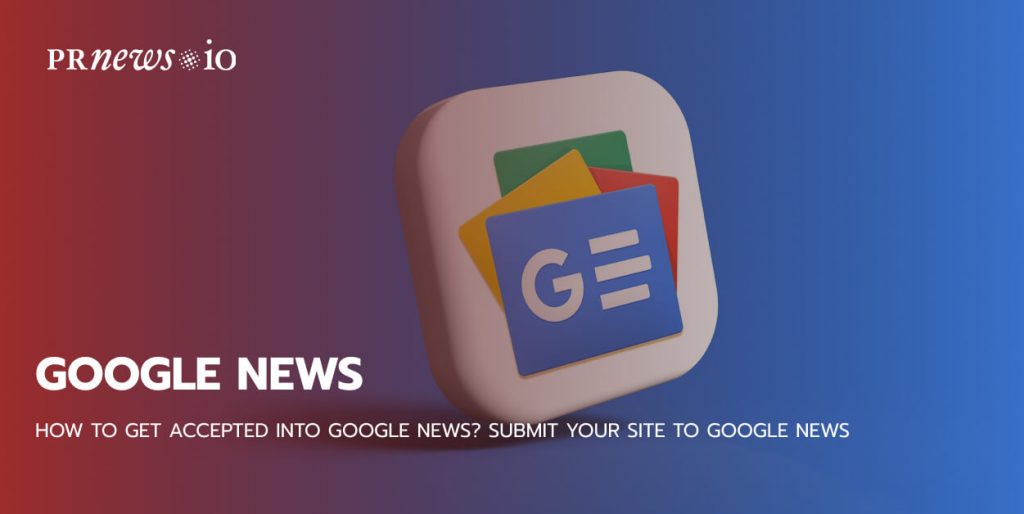 Google News is a powerful tool used for collecting articles from 20,000+ worldwide publishers. Many users get news from all around the world or their region. Let's see how to get into google news top stories.
Google News is available in 30 languages. The service aims to monitor numerous sites for relevant info on various topics and categories. However, what interests us the most is how to use Google News as a source of organic website traffic. Let's see the main requirements and professional recommendations to get your site accepted by Google News.
The Main Requirements of Google News
Before you are ready to submit your corporate site to Google News, you must meet the main requirements first. It is easy to undergo google news registration by following the official guidelines.
Webmaster Guideline
The first step you have to do is to help the Google service find your content. Make sure it is clear and easy to understand. Always check your technical characteristics to polish the visibility of your website.
Follow the main principles:
Start with writing relevant content, which is interesting to your readers. Make sure it is unique from your competitors.
Check for deceptive information and never include it.
Focus on your readers and not just search engines.
Google's Content Policies
Read the content policies of Google in order to get your website approved. You must provide original news, real dates, actual contact information, etc. Google is strictly against violence/hate promotion. So check your content to be free from homophobia and racism.
Technical Guidelines
Thanks to following technical guidelines you can help Google bots efficiently crawl via news web pages. You must meet the requirements for the structure.
Follow these technical recommendations to get your website submitted by the Google News service:
Use permanent URLs for all articles on your corporate site.
Make sure you use meta tags in order to specify the way to crawl your web content.
Use only HTML content.
Your media content should be decrypted and include a brief text description.
Always submit a sitemap in the Search Console as soon as it gets approved by the Google admin.
The Way To Submit Your Website To Google News
In order to get your corporate website submitted by the Google News service, you can use two different tools: Google News Publisher or Google News Producer.
If your article meets the main Google's requirements for submission to Google news and shares unique information, it can be automatically included in Google News. However, it is recommended to submit the XML Sitemap directly in the Google Search Console in order to increase your chances.
Google News Publisher
Follow these steps for applying to be included in the Google News service:
Start with visiting the Google News Publisher Center.
You have to verify ownership of the site in the Search Console.
Now, you must send the official request for your website/article inclusion.
Do not forget to include the details and refresh the URL news section.
Finally, press the option Google News Submit.
Usually, it takes approximately a week for the team to submit press release to google news. The answer will be sent to your Google News Publisher account. PRNEWS can help you improve the quality of your presented press release, article, or site. The team of experts knows how to present content to get accepted by Google.
Google News Producer
Google News Producer functions a bit differently than News Publisher. It permits publishers to manage the way news will be displayed on smartphones and tablets. Use News Publisher to suggest your website for the Google service, but don't forget that News Producer is responsible for publishing and monetization of your web content.
No one can give you a guarantee that your news will appear in the Google app after applying via News Producer. The team will check the quality of your content and how valuable it is to potential readers.
Content Marketing Platform
100,000+ media publications;
get backlinks to your product;
scale work with content distribution.
Top Tips To Increase Your Chances to Get Submitted by Google News
Below you will find a detailed guide on how to appear in the Google News service. Follow these recommendations to have a clear understanding of how to design your site and write eye-catching articles in order to meet the principal requirements of the Google service.
Write niche-bases news content
It is always better to submit niche-based websites as they have higher chances to get submitted by Google News or Google Discovery. News articles/sites are the priority rather than commercial blogs or sites. It is recommended to define trustworthy source labels for your news-related content to make it easier for the target audience to find the needed news and information.
Work on content readability
Make sure you update your content frequently. Add only relevant and unique news. Pay attention to the level of readability as it is one of the most important factors. Google editors never publish articles of poor content quality. Always proofread your content to find even minor grammar and spelling mistakes. Google News makes the final decision after a manual content quality check. Your text has to be reader-oriented and be free from distracting ads.
Demonstrate your authority
Having authority in a certain industry gives you and your content an extra bonus. Your Potential readers will treat the shared information with seriousness and respect. Google News likes to deal with influencers as their opinion matters to a wide audience. There is a high chance that other sites and journalists will refer to your article and ask for an interview as you are the industry expert. If your site has a high rank in search engines, you will be accepted by Google News without any delay.
Google News works with text as it is the only type of information the service can assess. You have to work on your text content making it 100% crawler and original. Avoid such common mistakes as pasting an in a PDF format. You can be sure Google News will not accept it. If your article or web page contains a non-readable format, convert all the elements into a clear text format you can edit. If it is impossible to do, you should add a text description.
Make sure your content includes only readable URLs, as this factor can negatively impact the final decision of the Google News service. Adding readable URLs will make it much easier not only for the Google News team but also for your readers. People appreciate when they can recognize a topic before viewing it. Finally, verify whether your URLs are permanent and 100% unique, otherwise your content will not be submitted.
The Google News service accepts content, which is HTML. Use it in all your articles. Before you submit your content, double-check whether there are no elements of JavaScript or any other non-informative blocks, for example, "Related Posts". It is a trick to get submitted faster by Google News.
When you write an article, it is recommended to add links to third-party sites that readers can fully trust. It is a common practice to add references to all news facts. Such an approach demonstrates to Google News that your submitted content is of high quality. Also, never put links in frames, JavaScript elements, or graphics.
Adding transcription for video content
Google bots are able to recognize HTML code. If you plan to include video/audio content, it has to be visible to the bots. The only way to do it is by inserting a brief text description. If your video file delivers the biggest amount of information, we advise you to add a transcription. It is a professional approach to ensure that your content is readable.
Every SEO knows the importance of monitoring Google Trends, which is an excellent tool you should master. It displays to you what trends dominate the market now and gives you a lot of inspiration for your articles' subtopics. If you specialize in niche-based articles, you should learn how to identify the top keyword and use them in headlines and all around the text. It is not a problem to find efficient tools for finding the right keywords, such as Seosurfer and similar ones.
Produce maximum original content
You must know that Google News approves only original content, so you should not even try submitting copied content from other resources. You have to follow journalistic standards and include links, which lead to the used sources of information.
Conclusion
Google News collects eye-catching news, articles, and stories from popular and credible publishers. Dealing with this service gives a lot of benefits to your business. It is an efficient way to acquire free and organic traffic and, as a result, improve your ranking in search results.
It takes time to master the writing and SEO skills and start producing high-quality and relevant content, which goes along the freshest trends. If you want to be sure to get your press release or site submitted by the Google News service, you should not hesitate to start cooperating with PRNEWS.io, a team of experts in public relations and marketing.
Save to Pinterest
You can save this blog post about Google News to your Pinterest board for later.