If you specialize mainly in creating news articles, you may wish to get on Google News feed to become a successful well-read author. It is a reachable aim.
Improving SEO
To be approved by Google News, you have to work on your SEO optimization. Even if your content is original and has fresh insights, it might be hidden from a huge part of readers who browse through the news section daily. The regular SEO optimization will not work here. To enhance that and attract more traffic to the website, you have to use a Google News SEO discipline. It assists newbies to become approved by Google News.
Google News Mechanics and Algorithms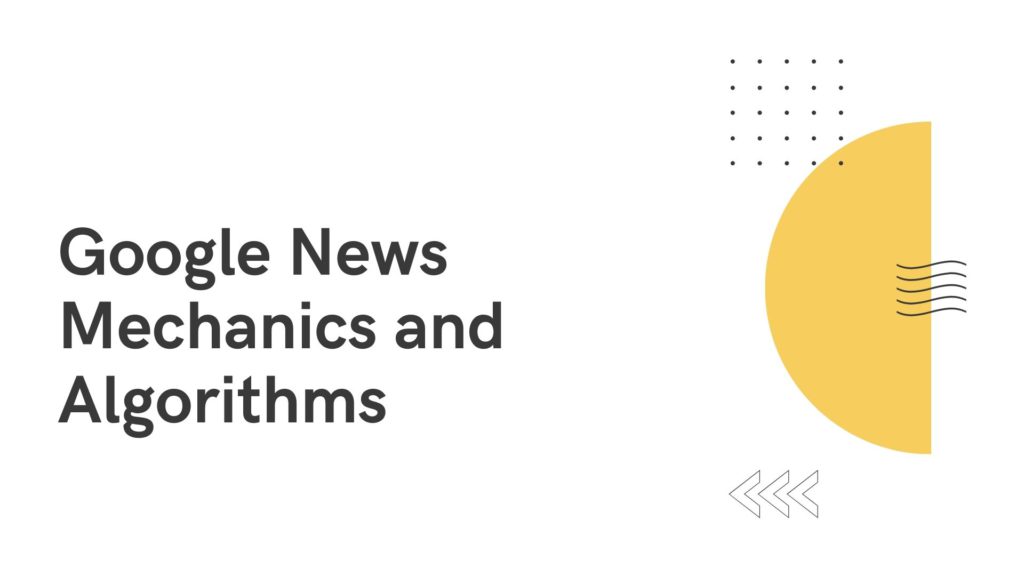 The Browser accumulates fresh news constantly from various confirmed sources. To do so, it takes into account several factors:
trustworthiness;
originality;
reputation;
usability.
Based on these, Google tries to hide a significant amount of misleading data and puts a special focus on displaying only proven updated and relevant information. It teams up with publishers to structurize the data the way a search engine can easily index it.
When users see a news feed, they can adjust it to their liking or just receive it directly via search results. They can indicate the type of articles they wish to read more or less, even can hide single news.
Getting Into Google News is Possible
An author can get into Google news feed using 2 methods:
Via a specific extension called Producer tool.
Via Publisher Center.
The first option allows you to make original, creative content of high quality. Attract more audience to your website and display advertisements. With its help, you also may link the materials to any social platforms, include visuals and audio content, and optimize the website to portable devices, like smartphones and tablets. The Producer is a part of the Google tools; however, it is not an instrument for managing information.
The second option can be used only after submission to Google News is complete, and your website was certified by other Google Webmaster Tools. Now your resource can be scanned automatically, and you may start employing all the Publisher features, like tagging news sections, like sport or games.
Lifehacks on Easy Scan for Google News Feed
We gathered the most popular tops on how to appear on News in Google from experienced netizens.
Trustworthiness. Visitors prefer to read checked revised information and try to stick to famous publishers. Thus, the best way to become one of them is to indicate your data, such as company name, author credentials, and contacts. Also, it is significant to put a current date of the publication. It will be a huge bonus if an author is a specialist in the field because the audience tends to listen to an expert's opinion.
Regular updates. If you provide creative, profound materials, do this systematically each day. It will save your auditory from being bored. It is one of the great methods to receive more traffic. Keep in mind that you can mention Reuters or other popular publishers but focus on your data's uniqueness first.
Read the guidelines to improve the index level. Google bots can scan the website faster if it complies with several technical points:
Have original links' addresses.
Do not mix texts with visual or audio materials.
The chances for approval will certainly grow.
Sitemap. It allows you to index the news fast and simply. The map contains all the articles you have left on the website's pages and lets the bots do proper and smooth scanning.
Stick to the topic. A unique opinion is valuable for Google and is mainly a thing it is looking for. Try to find distinctive themes about one subject, and it can make you an expert in a particular feed and display your resource more often.
Perks of Getting Into Google News
You may expect that after your articles are in Google News, they will bring you more traffic and newbies; however, it is not always about this story. Some bonuses you get along with it may not be obvious, but they certainly make your work easier.
News from the source that got into the feed becomes a proven one that allows the resource to become confirmed and a proven one. Also, the materials you publish can appear on Google faster than others. If it is breaking news, you can be the first one to present it to the public. The customization of the feed allows netizens to read-only materials they are interested in. That is why their engagement in your resource may grow. Another great bonus is that Google supports its publishers via various events, projects, and tools. As an example, in 2018, they organized a campaign which purpose was to confront the fake information on the Internet.