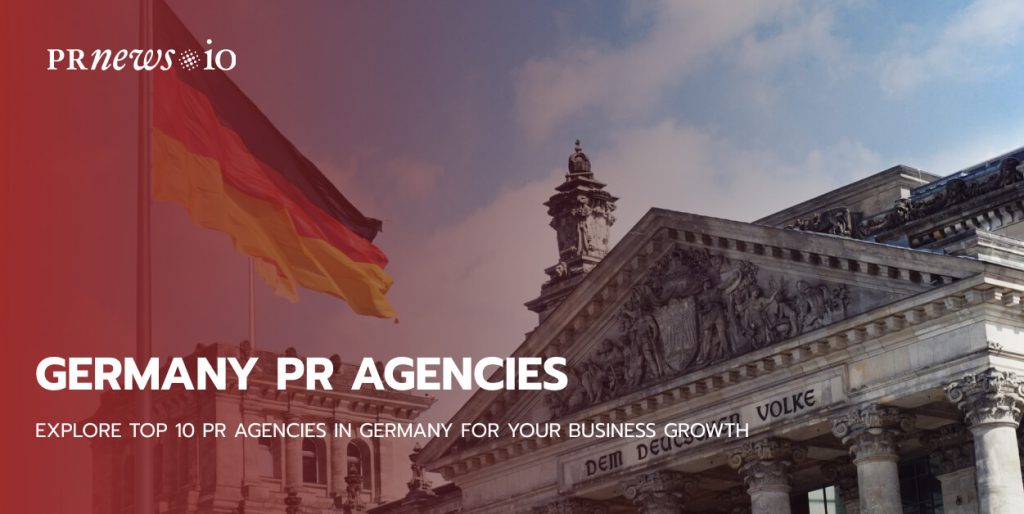 The choice of PR agencies in Germany is huge. Some of them have high rates, while others are not very expensive. In the Top 10 list, only the best PR agencies have been included. They provide a wide range of services and professional expertise. Continue to read the article to find out how to choose the right PR agency for your business. This information will make you feel more confident and sure about your choice.
A reliable PR agency can give you valuable advice on what will not work for your brand's recognition. Such a team is interested in ensuring your corporate budget is spent effectively. It is time to choose the right PR team, which can manage your online presence most creatively and effectively.
Content Marketing Platform
100,000+ media publications;
get backlinks to your product;
scale work with content distribution.
Top 10 PR Agencies in Germany
A professional PR agency is responsible for promoting companies, startups, and people through editorial coverage. It can be either earned or free media coverage. A PR agency knows how to push for your brand to be featured in local newspapers, TV shows, magazines, websites, and social media platforms.
Below, you will find the list of the best PR agencies that provide high-quality services in writing press releases, writing public speeches, creating special brand events, conducting up-to-date market research, promoting brands on social media platforms, copywriting, blogging, and managing your media crisis. All the agencies mentioned can build your reputation via the media. Choose one and let your business grow.
P.U.N.K.T. PR
Website | Facebook | Twitter | Instagram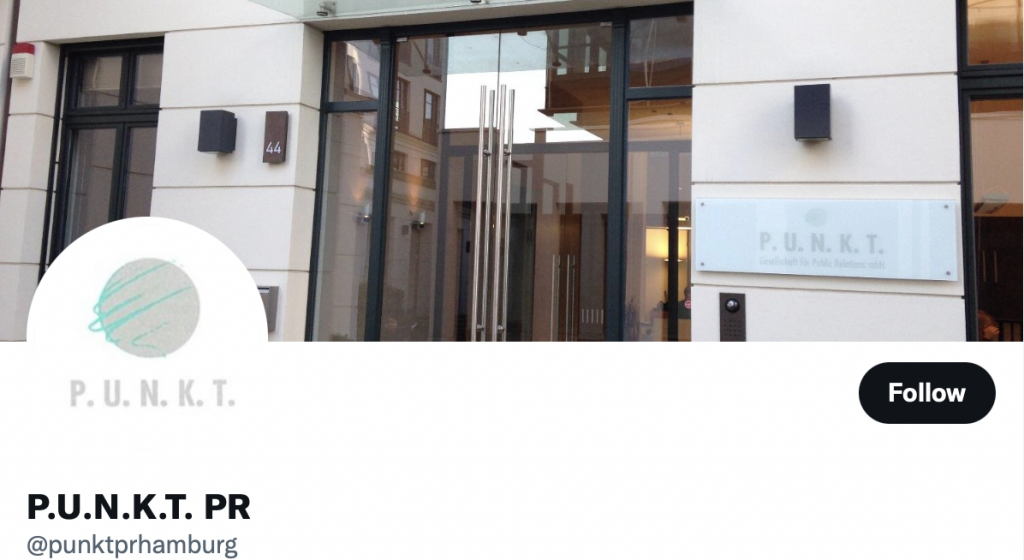 P.U.N.K.T. PR is one of the best PR agencies in Hamburg, Germany. It was founded in 1986 by Siegmund Kolthoff. The team focuses on PR and marketing services. There are 20 permanent employees and 10 freelancers who cope with the huge workload. The number of clients is huge, as it is one of the leading PR agencies in Germany. The team provides the following PR services: strategy and conception, media relations, web content production, web design and editorial, press conference organization, events and presentations, trade marketing, digital communication, influencer relations, etc.
Berkeley Communications
Website | Facebook | LinkedIn | Twitter

We Believe in the Power of Story
The team at Berkeley Communications believes in the power of a well-written brand story. It is one of the most creative agencies in the world of B2B Public Relations and marketing communications. The idea is to repurpose the old-fashioned rules of storytelling and help brands become much more engaging in the eyes of their target audience. It is the right place to order influential PR campaigns and make your content colorful. The main services include the following: brand messaging, brand positioning, market research, content marketing, web design, internal communication, and video storytelling.
SlicedBrand
Website | Facebook | LinkedIn | Twitter | Instagram

We get you the coverage you deserve
SlicesBrand is a popular public relations agency in Germany, that knows how to get the coverage your brand deserves. The team has wide media connections to build a memorable, unique, and eye-catching brand story. Your brand message will be heard by the most relevant target audiences. It is the only way to get the exposure your brand needs. The team members have more than 40 years of experience in PR and marketing, successfully leading PR activities in the following fields: AI, healthcare, blockchain, technology, mobile, fintech, cybersecurity, sustainability, etc. Many clients choose SlicedBrand for crafting their brand story, which is based on vast experience and creativity.
Laika Communications GmbH
Website | Facebook | LinkedIn | Twitter | Instagram

Laika – communicating tomorrow
Laika Communications GmbH attracts the best experts in PR and marketing communications. Team members are not afraid to try new methods and tools to explore the craziest ideas. The common mission is to capture the most innovative ideas and convert them into unique brand stories. They take communication to a new level. The agency focuses on handling corporate, crisis, and product communications for numerous clients. The following well-known companies are among the clients: Chatterbug, Qonto, Orderbird, Soundcloud, Snapchat, Tink, Procomcure Biotech, Twitch, Urgrow, etc.
Sweet Spot PR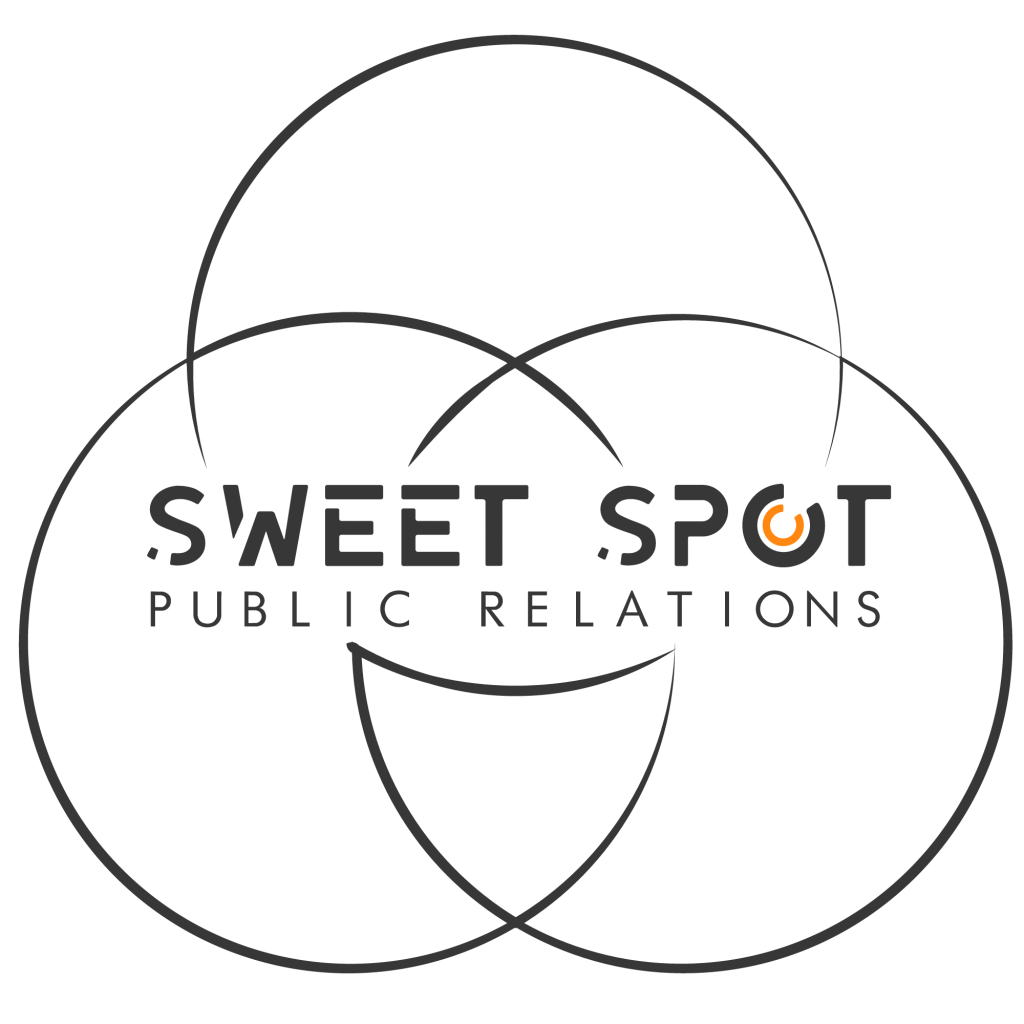 We use PR to scale organic growth
Sweet Spot PR uses the most advanced public relations and marketing tools for scaling the organic growth of small and large businesses. The agency is based in Berlin, Germany. The team is proud of its worldwide capabilities. The main focus is to promote fact-based, compelling, and informative journalism by connecting the best journalists with excellent web content from research agencies. Many clients enjoy dealing with creative public relations experts, journalists, and data analysts who manage the most challenging campaigns.
Schwartz Public Relations
Website | Facebook | LinkedIn | Twitter | Instagram

Effective and accurate long-term communication
Schwartz Public Relations is one of the best agencies in Germany, specializing in efficient and accurate long-term public relations and marketing communication. An experienced team should be assembled to boost the online presence of clients' brands. The agency has been providing high-quality services for more than 25 years. The number of clients continues to grow day by day. They come from different industries, which include information technology, digitalization, telecommunications, energy, consumer electronics, industrial processes, medical technology, healthcare, work organization, hospitality, tourism, travel, etc.
HBI PR & Marketing – Your Partner for Communication
Website | Facebook | LinkedIn | Twitter | Instagram
HBI PR & Marketing is your reliable partner for public relations and marketing communications. The company has been providing services for more than 30 years. The team is considered to be one of the most dynamic. HBI knows how to use innovative technology to make your business grow. Many clients choose HBI for its outstanding results. All the consultants share a sincere passion for PR, marketing, and technology. Additionally, HBI offers traditional/digital PR training. Many German companies find the assistance they require for local and international expansion.It is the key to entering the German market with the best results and standing out from the competition.
Ballou PR – Germany Public Relations Agency
Website | LinkedIn | Twitter | Instagram

Ballou PR is a well-known international public relations agency. The team specializes in long-term cooperation with many German and global companies. Clients choose Ballou PR because its strategic communication services are simply the best. The agency is proud to deal with such clients as Trivago, AOL, Pinterest, Applause, Pipedrive, Flexport, and many others.
Oseon
Website | Facebook | LinkedIn | Twitter | Instagram

Communications for Tech and Professional Services
Oseon provides high-quality communications services for tech companies. It is a well-known, owner-led German PR agency It is popular among technology companies that seek positive business progress. The team of experienced and friendly consultants is known even outside Germany. They are always ready to provide the most reasonable and efficient solution on how to make clients' PR and marketing campaigns more effective. Clients feel the positive impact on their business immediately.
Dederichs Reinecke & Partner
Website | Facebook | LinkedIn | Twitter | Instagram

Results driven PR and Social Media Marketing
Dederichs Reinecke & Partners is a results-driven agency focusing on providing services in public relations, social media, and marketing communication. Many clients hire this agency when they want to increase their online performance, boost their social media presence, and solve the media crisis. The agency has launched PR campaigns in the following industries: automotive, technology, food and drink, lifestyle, family, and baby brands. The team is famous for its innovative solutions and international approach.
Conclusion
German PR agencies have excellent reputations thanks to their international approach, professional knowledge, and experience. You can rely on the agencies mentioned in this article. If you know of other reliable PR and marketing agencies, that deserve to be included in the list, please let us know.
Is your business in need of a PR makeover?
Benefit from media coverage assistance.
Witness a refined branding approach.
Watch as your recognition soars.