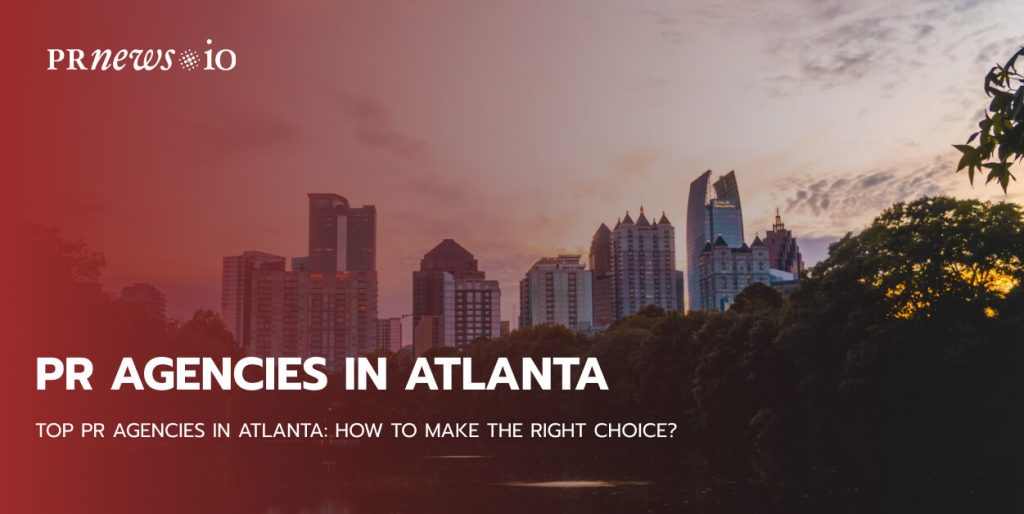 Finding the right PR agency can be a real challenge, but it is crucial to the success of your project and the growth of your business. The following is a list of the top ten public relations firms in Atlanta, based on positive feedback and market reputation. Check out the brief descriptions of each of them to be sure you hire the right team for your PR or marketing campaign.
Media Frenzy Global is one of the most respected PR agencies in Atlanta and the USA in general. The mission of the company is to help clients build recognition to speed up market growth. The team provides high-quality services for many companies, working with innovative technology. Clients like the results of PR campaigns, which get accomplished by providing well-structured messaging/branding. It is your reliable partner in business, PR, and digital marketing communication. Media Frenzy Global helps brands build their story and present it to the right audience.
2. Phase 3 Marketing and Communications
Phase 3 Marketing and Communications is a reliable public relations agency with many clients in Atlanta. The team provides integrated PR and marketing services from ideation to execution. Each team member works hard to fulfill the company's mission to simplify life for PR experts and marketers. They deliver the most innovative marketing/PR services. The company has an excellent corporate atmosphere and offices in Atlanta and other US cities. The agency was founded in 2001 and has been recognized as the top PR agency by the Charlotte Business Journal.
Joseph Studios is an excellent, intelligence-based PR and marketing agency. Everybody can order its services to grow brand recognition and online presence. Joseph Studios has been recognized as one of the best digital marketing/PR agencies based in Atlanta. The team has a positive reputation in the niche market and deals with numerous clients who appreciate high levels of engagement and brand loyalty. Joseph Studios uses creative and innovative marketing and public relations tactics. They have many professional tricks on how to find and convince the most popular influencers to share information about the needed brands, services, and products. Such an extraordinary way of managing PR campaigns attracts many brands.
4. Eberly & Collard Public Relations
Eberly & Collard Public Relations is a well-known full-service agency, specializing in efficient marketing and public relations campaigns. Thanks to its creative approach to PR, your company will easily generate a lot of new connections with potential customers. Many clients provide positive feedback on strategic public relations campaigns. They are satisfied with the results of the agencies' promotional campaigns. The team knows how to put clients' products and services in the public eye. Eberly & Collard Public Relations can help you reach the most ambitious business targets. The agency manages PR and marketing campaigns in the following sectors: real estate, architecture, design, engineering, etc.
5. Brandware
Brandware knows everything about traditional and innovative marketing communications, public relations, market research, and digital communication. It is a full-service agency specializing in high-quality content creation, cooperation with top influencer programs, and managing social media campaigns. The team is known for its high level of experience and professionalism, which attracts many clients from Atlanta and all around the USA. The Brandware team works with data-driven insights. It is an efficient way to ensure its marketing and PR communication programs give the desired results. Let the experts compose your eye-catching brand story and build your brand presence in a highly competitive business environment thanks to powerful and efficient media channels.
Axia Public Relations is one of the best PR agencies in Atlanta and the entire USA, according to Forbes magazine. The agency provides high-quality PR services. The team knows how to build an efficient business strategy by using the most advanced programs and measurements. The Axia Public Relations agency has helped a lot of national/regional companies boost their brand visibility, client trust, and consideration for their series and products. You can order programs that include media news, social media, and high-quality web content.
Content Marketing Platform
100,000+ media publications;
get backlinks to your product;
scale work with content distribution.
7. SEED FACTORY
SEED FACTORY provides excellent web content, as well as advertising, marketing, and PR services. The agency is based in Atlanta. Years of devoted work have permitted the team to build a large client base that leaves positive reviews on the official site and other social media platforms. Seed Factory is considered one of the most creative advertising, branding, and public relations agencies thanks to its application of the most up-to-date marketing strategies to satisfy clients' business and branding challenges. Do not hesitate to hire Seed Factory to create competitive brand experiences and brand awareness through effective media channels.
Panorama Press is a well-known marketing and public relations agency with an experienced team of the best experts. The agency provides marketing, sales, consulting, and online communications services. The company focuses on the specific needs of its numerous clients to win their trust and achieve the desired results. Panorama Press has been providing services for more than 25 years. Each member of the team is motivated to serve the clients by developing creative and efficient solutions for increasing sales, brand recognition, exposure, and profitability. Thanks to advanced technology-based solutions, market analytics, and well-structured reporting, you will experience award-winning customer service.
9. Alloy
Allow is the right public relations agency to assist your brand in standing out from the crowd and winning the race against the competition. It was created in 2013 by a young, talented, and ambitious woman. She was motivated to use innovative concepts in public relations and marketing to create a highly efficient PR service provider. The Alloy team primarily promotes B2B technology brands.Each member is passionate about managing challenging campaigns and collaborating with the clients behind every PR or marketing project. Due to meaningful impacts on businesses, all clients are fully satisfied with the quality of the provided services. Alloy hires the best experts and invests in their education to follow all the trends and market tendencies.
10. Kellen
Kellen is a well-known PR management and marketing communications company that serves 125+ trade associations and professional societies. The team cooperates with charitable organizations, which represent 10,000+ companies and 100,000+ professionals from all around the world. Kellen was founded in 1964 and since then has been specializing in media management, public communications, digital strategy, meetings, and corporate events. Every business owner can get detailed consulting services across a diverse range of industries. Founded in 1964, Kellen has offices in Atlanta, Beijing, Brussels, Chicago, Denver, New York City, and Washington, D.C.
Conclusion
You have a top selection of the best Atlanta PR agencies, whose teams are ready to provide high-quality services. If you can recommend other reliable services, feel free to give us the details for inclusion in the following list.
Is your business in need of a PR makeover?
Benefit from media coverage assistance.
Witness a refined branding approach.
Watch as your recognition soars.