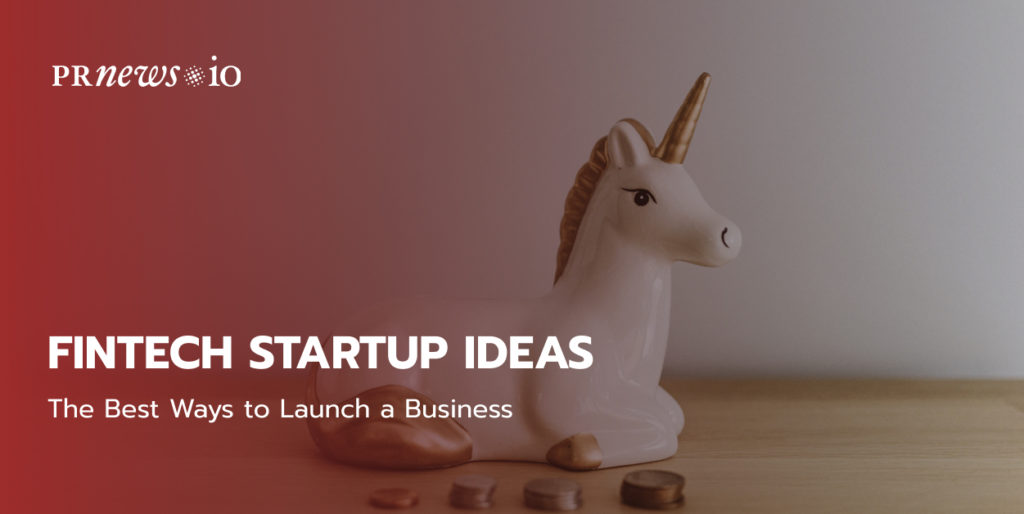 Fintech is a fast-growing industry that uses technology to improve financial activities. The use of smartphones for mobile banking, investing, online lending, and cryptocurrencies are examples of technologies aimed at making financial services more accessible to the general public. If you think that is the end of the ideas to create something new, you are deeply mistaken. All areas of fintech still need improvement and new creative solutions are welcome. If you are connected with financial technologies but do not know what startup you can promote, we can help you with that. For this purpose let us rather clear up the intricacies of fintech and its types, because knowing this you will have a well-defined picture of which direction to move in.
What Is the FinTech Essence?
Financial technology helps financial companies and services manage various aspects of business finances. These can include applications, business models, software, and other internal processes that make work a lot easier. Also, by fintech, we often mean the sector, where companies use all kinds of new technologies and financial solutions, which perfectly compete with traditional financial organizations.
Technological startups that use different fintech tools to improve their services work well here. As an example, we can take online payments for various goods from a smartphone.
Previously, fintech was perceived exclusively in terms of internal developments of financial organizations. Now it is closer to the consumer of financial services, because it is at the core of all online transactions, from money transfers to utility bills.
There are many shortcomings in this diversity of process, which you can overcome with your own fintech startup idea. Maybe your idea is the one that will change the lives of millions?! Think about it.
FinTech Directions: Choose Where to Move
Nowadays financial companies are working in different fields because during the active development of the fintech industry there appeared more than 10 directions in one of which you may also come up with a unique startup.
Lending
This direction is based on crediting without the participation of banks. The startups work based on distributed registries and help lenders and borrowers from the consumer and business spheres cooperate beneficially.
Remittances
These startups allow customers to transfer money without banks. They use mobile platforms and simple authentication.
Security
Startups here are based on making it easier and more secure for banks to process data. This covers everything from client authentication to fraud protection measures.
B2B Fintech
This is a direction aimed at solving the problems of mutual payments and data exchange in business. Here we can talk about smart contracts in the blockchain sphere. A smart contract is a condition that is written in a digital language. The parties who sign it must exchange certain assets when fulfilling it. The latter can be currency, shares, etc. This exchange is fixed in a contract and recorded in a blockchain. The solution is innovative because it cannot be tampered with or canceled.
Artificial Intelligence
We have already heard about it many times, but it is still underdeveloped. At the same time, all financial companies are determined to reduce personnel costs with it.
InsureTech
These are digital technologies that make life easier and save time. Now, new developments constantly appear in this field, and companies invest millions in creating unique products to get ahead of their competitors in the competition for the client. So, a great startup is sure to be a winner here. InsurTech traditionally includes machine learning technologies, developments in cybersecurity, big data analysis, and smartphone applications, which are now actively used in the insurance market.
Crowdfunding
It is a way to raise funds for the growth and development of a project, initiative, enterprise, or program through contributions from a large number of third parties, which may be unrelated to the project itself or professional business investment.
Neobank
It is a fintech company that provides banking services digitally. It provides services exclusively on the Internet, so it is also known as an Internet bank, a virtual bank, a digital bank, and a challenger bank. It is a completely new bank built on new technological platforms that has more capabilities to create modern banking products.
RegTech
It means managing regulatory processes in the financial sector through technology and it is one of the most useful areas for businesses right now. RegTech enables businesses to automatically adapt to changes in legislation and market conditions.
Cryptocurrencies
You have definitely heard about it more than once. The cryptocurrency sphere is actively developing now, so a lot of startups, exchanges, and investment platforms are built on it. Millions of dollars are invested in them, so to develop in this direction is also very advantageous.
Blockchain
It is a technology of distributed data registries. Each member of its chain is its own server, confirming the legitimacy of other users' transactions. The technology is notable for its reliability. This technology has generated many solutions and startups. For example, it is used for smart contracts, biometric protection, transactions, energy distribution, etc.
These fields have not only strongly settled in the financial sphere, but they are also actively evolving. If you do not know how to proceed, then after finding out more about them you can safely start your work and come up with brilliant startups.
Top-5 FinTech Trends Worth Dealing With
Now let's get to the top fintech startup ideas. But before that, remember that to help you in the promotion can professional team PRNEWS.IO. The experts will help you popularize your startup by using a variety of powerful marketing strategies. And this can lead to attracting investors to your idea. So, develop not only a steep startup but also think about its promotion in advance.
Mobile Banking
One of the major discoveries of the smartphone era is the ability to run a bank that provides services without physical branches, exclusively online. Mobile banking has long been a familiar part of our lives. The new generation of fintech startups is completely abandoning physical branches and focusing on innovation, attracting mass users with simple and convenient services. Online banks can offer users lower rates and higher interest rates.
The RegTech Evolution
The essence of this financial technology subtype we talked about above. So, how can your startup help with RegTech? One of the biggest challenges for fintech startup ideas is compatibility with industry regulations and standards. The financial world's move to digital means not only new opportunities but also new fraud risks and new cybersecurity challenges. Regtech startups help ensure that fintech companies adjust to standards and legal requirements as quickly and cheaply as possible. But more importantly, they are designed to protect users' assets from hackers and fraudsters. By protecting users, fintech also protects its competitive advantage and reputation.
Open Banking
Open banking today refers to an initiative where banks can share their data with fintech companies and other financial institutions. This can be implemented through software interfaces that give a website or app access to a bank's database. Here you may work with customer credit risk assessment, set up programs for asset management, and so on.
FaaS and BaaS
FaaS and BaaS platforms are a bit like the idea of open banking, but they go even further. Instead of just sharing data, banks provide their own tools to partners. Here you may develop a startup related to payment processing, a lending system, KYC verification, and account management. There are already some solutions on the market, but the trend is still in demand and will grow very fast.
Blockchain and Decentralized Finance
We hear about blockchain now from all the headlines, especially if you are related to financial technology. The idea of decentralized finance has been discussed for years. Today, any financial system operates centrally. But what would happen if we created a system where everyone could freely use financial products, without the intermediary of banks and brokers? A new ecosystem is envisioned that would change every financial sector, from stock trading to insurance. Supporters of decentralization insist that it will reduce the risks of large-scale financial crises because then the finances of entire countries will no longer be dependent on a few systemic banks.
Why not try yourself in one of these fields and offer a revolutionary fintech startup idea? Choose ideas that you are sure of. Develop projects that will definitely help millions of people and improve their interaction with banks and finance. Be ambitious and good luck in your endeavors!