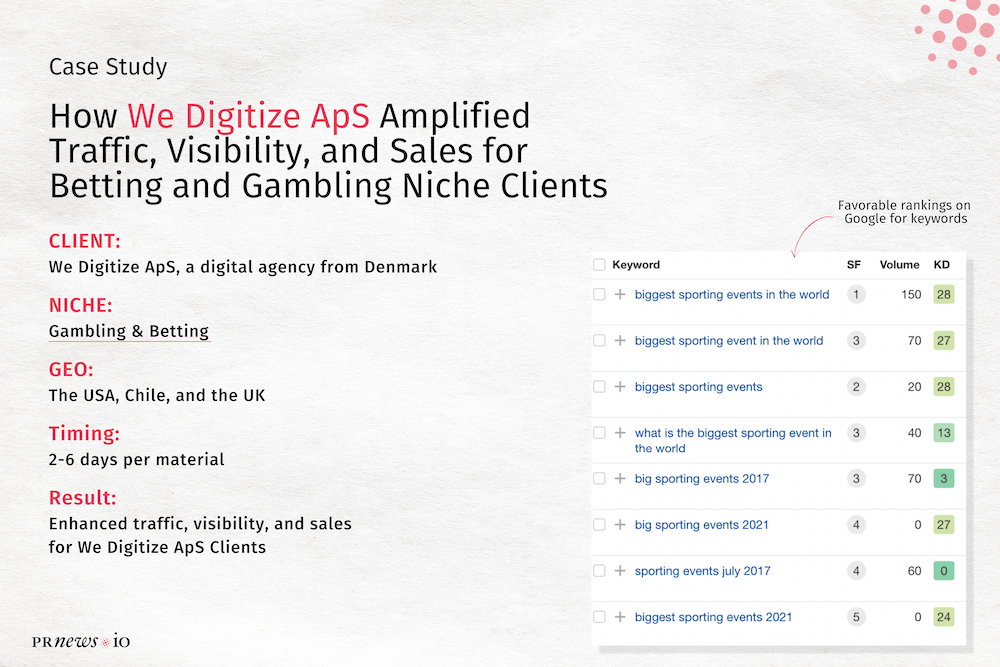 We digitalize and increase sales

We Digitize ApS
In this case study, we delve into the dynamic collaboration between We Digitize ApS, a prominent digital agency hailing from Denmark, and PRNEWS.IO.
We extend our heartfelt appreciation to Søren Lauvring, the SEO & Campaign Manager at We Digitize ApS, for graciously granting us an interview and generously sharing his valuable insights and experiences.
Søren Lauvring:
"We Digitize is a digital marketing agency based in Denmark. We primarily function as a wholesaler, serving approximately 400 digital agencies, the majority of which are located overseas. Our range of services includes acting as consultants for website development, conversion optimization, SEO, PPC, social media management, link building, copywriting, as well as strategy, sales, branding, and reputation management—all within the digital realm.
Our objective is to consistently deliver exceptional services to our clients while venturing into new and thrilling markets. Additionally, we aim to delve into the role of AI in digital marketing as we progress forward."
Problem: Challenges in Niche Industries, with a Focus on Betting and Gambling Sectors
The agency works with clients in challenging niches, such as sports betting and gambling. Promoting betting and gambling niches can pose several challenges due to various factors.
However, not all media outlets are willing to publish such content and those that do often refrain from publicly and openly disclosing information about it.
Betting and gambling industries are often subject to strict regulations and legal frameworks in many countries. These regulations can impose limitations on advertising and promotional activities, making it challenging to reach a wide audience.
The betting and gambling industry is highly competitive, with numerous established players vying for customers' attention. Standing out and differentiating oneself from the competition requires creative and innovative marketing strategies.
Online advertising platforms, such as search engines and social media platforms, often have specific policies and restrictions for promoting gambling and betting-related content. These limitations can further hinder promotional efforts.
Overcoming these challenges requires a comprehensive understanding of the industry, innovative marketing strategies, compliance with regulations, and building trust and credibility among potential customers.
That is why digital agencies often encounter difficulties when promoting clients from similar niches.
PRNEWS.IO: What goals, objectives, or problems prompted you to use the services of PRNEWS.IO?
Søren Lauvring: We were drawn to PRNEWS.IO as we're always looking for reputable media that is well-suited for raising awareness about our client's products, messages, and accomplishments.
PRNEWS.IO: Have you tried other solutions before that didn't work? What were some of the biggest challenges you faced during the publication process?
Søren Lauvring: We've tried many other solutions, and the challenges have always been with delivery. Either it was slow or just didn't happen at all.
Solution: Partnership Between We Digitize ApS and PRNEWS.IO
PRNEWS.IO resolves issues related to challenging niches by providing insights into media outlets that accept sensitive topics. With a PRNEWS.IO PRO account, agencies have unrestricted access to this invaluable information, allowing them to navigate such niches without limitations.
PRNEWS.IO: What has the team done to achieve your goals?
Søren Lauvring: The PRNEWS.IO team has always been forthcoming and helpful with suggesting suitable media as well as making sure our advertising content was published in a timely and smooth fashion.
For instance, our PRO account provides the Bulk Site Checker service, which streamlines the content distribution process. Here's how it works:
Gather backlinks from your competitors using tools like Ahrefs or other similar tools.
Upload the collected list to the Bulk Site Checker.
For each site, you will receive information such as the placement price, SEO characteristics, and more.
Purchase the placement rights for your content, including backlinks to the promoted article, and observe the growth in indicators.
Please note: This service is exclusively available for PRO subscribers.
Results: We Digitize ApS Empowers Clients with Enhanced Traffic, Online Visibility, and Sales
Within one month, PRNEWS.IO facilitated publications for We Digitize ApS clients in three different countries: the USA, Chile, and the UK.
The speed of the PRNEWS.IO team's work deserves special attention, with each article being published within 2-6 days of submission.
The articles were published on various websites, each with its own audience and SEO indicators:
https://jdgsport.com
https://ramsnewswire.com
https://www.bettingkingdom.co.uk
https://www.todofutbol.cl
https://www.diariosurnoticias.com
https://www.heavenofhorror.com
As a result, many of these articles have achieved favorable rankings on Google for keywords that are important to We Digitize ApS customers.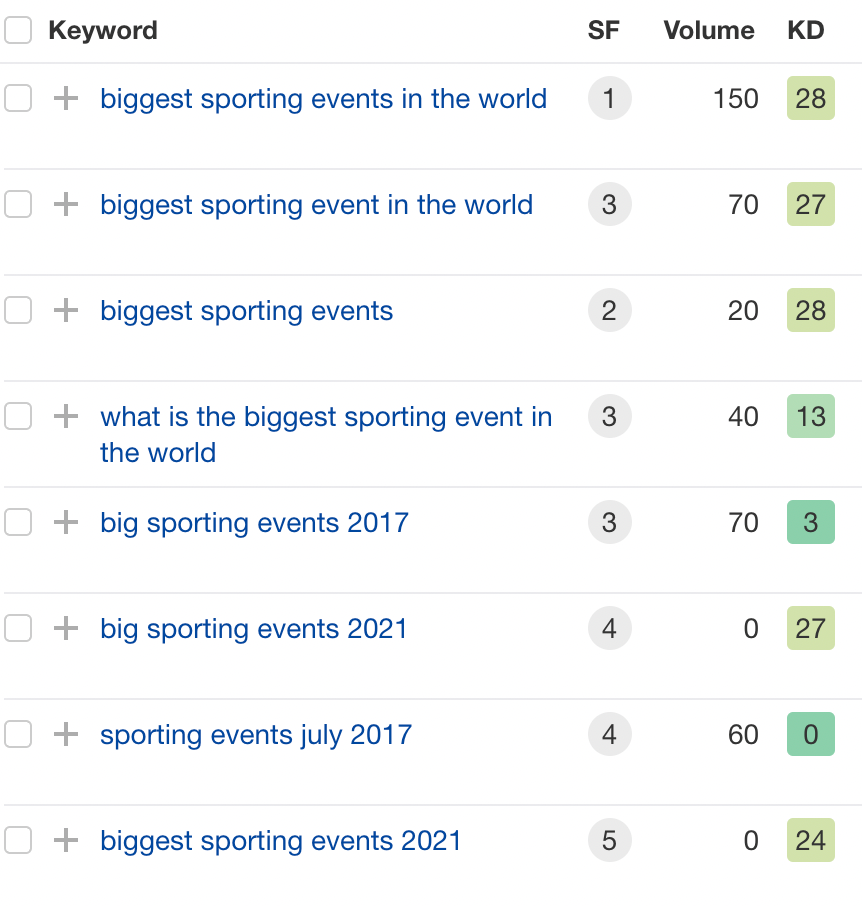 PRNEWS.IO: What are the results of the work? Did you reach the goal you set before?
Søren Lauvring: All of our clients have consistently experienced significant increases in their traffic and online visibility, which has increased their sales. PRNEWS.IO has been a great help in that regard.
PRNEWS.IO: Has the PRNEWS.IO service met your expectations? Timing, quality, and convenience
Søren Lauvring: Everything has been without fault and we're very happy with our current collaboration.
PRNEWS.IO: Would you approach the PRNEWS.IO team with a new assignment?
Søren Lauvring: At all times, yes. We know it will be handled professionally and swiftly, and this helps us reach our marketing goals.
Success is when we can see our clients' websites perform well when following our personalized marketing strategies for them. If they increase their traffic and online visibility and are happy with the outcome, then we are too. If we can create value, no task is too big or small.

Søren Lauvring