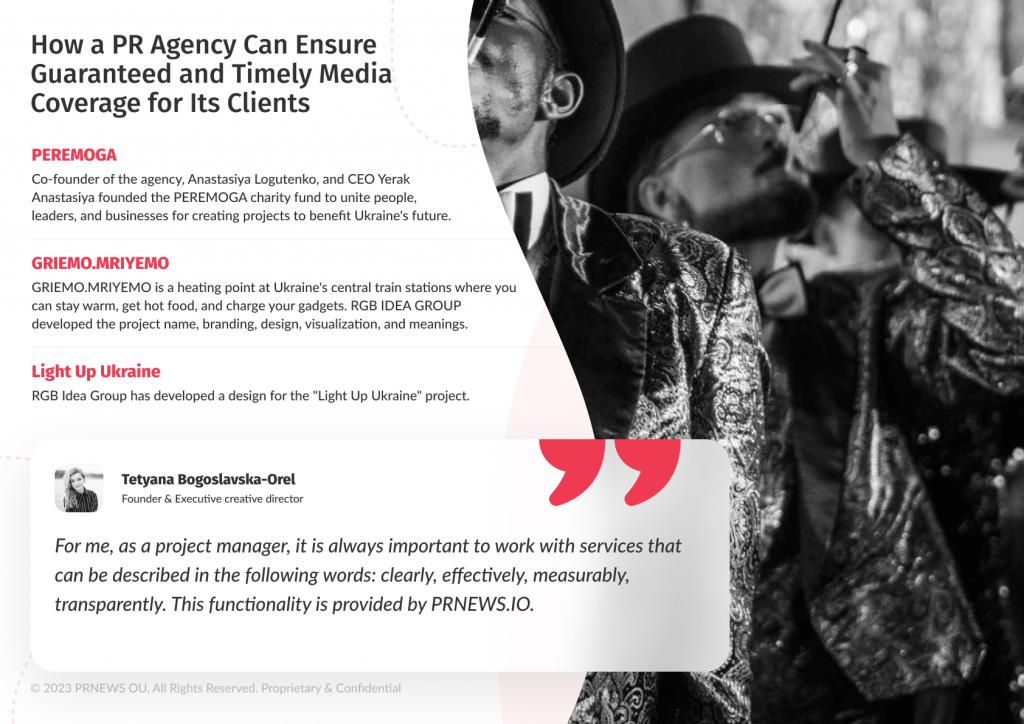 At PRNEWS.IO, we love talking about our clients and sharing their stories and achievements. Very often we ourselves are inspired by their example. Today we are talking about such an awesome client.
"We create brands, events, and content that are dreamed about and talked about."

Tetyana Bogoslavska-Orel, co-founder and creative director of RGB IDEA GROUP agency.
Creative agency of brands and events RGB IDEA GROUP is an example of a bright, interesting, and at the same time very conscious brand. The agency has Ukrainian roots, just like PRNEWS.IO, and takes a very clear civic and volunteer position. Therefore, today's conversation is doubly pleasant for us.
We hope you will like it too.
For an interesting and fruitful interview, we are sincerely grateful to Tetyana Bogoslavska-Orel, co-founder and creative director of the agency RGB IDEA GROUP.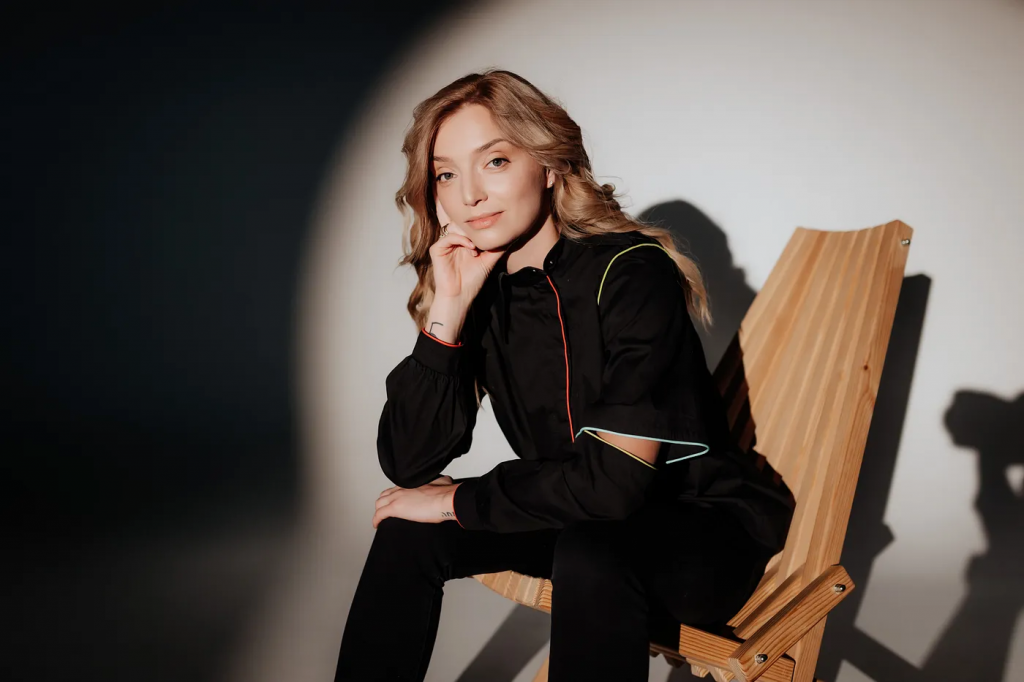 About RGB IDEA GROUP
The agency RGB IDEA GROUP has two offices: in Dnipro (Ukraine) and Fort Lauderdale (Florida, USA).
"We are leaders in the event industry and specialize in promoting brands by creating unique content and strategies to reach any market.

With more than 10 years of experience, we have created high-quality content for brands that showcases their individuality and uniqueness. We are excited to help bring your brand to the international or local market.

Over the past decade, we have organized conceptual events and activities for renowned brands such as TWINSET Milano, Brunello Cucinelli, and Balmain."

Tetyana Bogoslavska-Orel, co-founder and creative director of RGB IDEA GROUP agency.
After the start of Russia's full-scale attack on Ukraine, the co-founder of the agency Anastasiya Logutenko together with Yerak Anastasiya, executive director, organized the PEREMOGA charitable foundation.
Together with the PEREMOGA fund, the RGB IDEA GROUP team cooperates with UZ. They created the GRIEMO.MRIYEMO project – heating points at the country's central stations for people who suffered from Russian aggression. These are unbreakable points on the territory of the Ukrainian railway "UZ".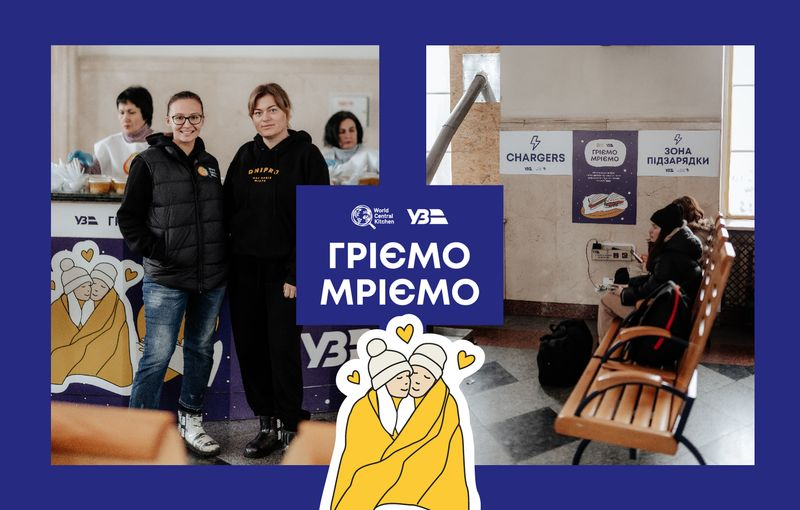 Another great project is LIGHT for Ukraine. The media company "What Took You So Long?", the Ukrainian railway "UZ" and the Ukrainian charitable foundation "Peremoga" joined forces to "Light up Ukraine" with candles. They've made:
25,000 long-burning candles
a concert at the central station to support and launch this project
43,831 euros were collected for the implementation of the project on Kickstarter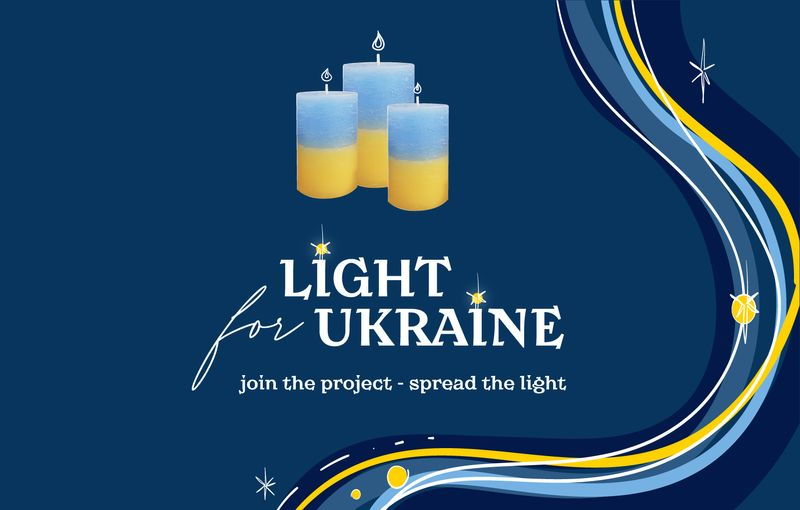 In addition, the PEREMOGA Foundation, together with the RGB IDEA GROUP, organized a series of POIEDNANI gastro dinners. They held a gastro evening with Ukrainian chefs and raised 2 million hryvnias to open a social restaurant for displaced people in Dnipro.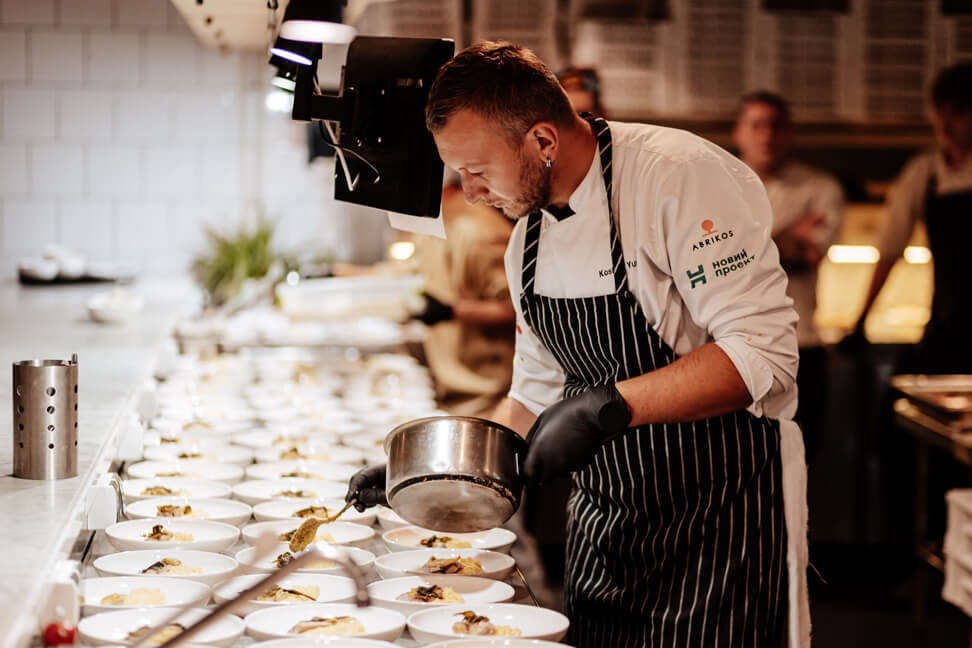 Impressive, right?
Why Did RGB IDEA GROUP Apply for the Services of PRNEWS.IO?
Media publications can be one of the most effective tools for promoting brands and events. They can be used for:
Increased visibility
Can help attract the attention of a wider audience.
Attracting the target audience
Publications in the media can attract the attention of the target audience.
Create a positive image
Publications in the media can help create a positive image of a brand or event, especially if they contain messages about a successful event, guest satisfaction, and quality service.
Attracting partners
Publications in mass media attract the attention of partners and other professionals in the field of the event business, which can lead to the expansion of the network of contacts and possible cooperation.
Building authority
If a brand or event is an expert in its field and publishes material in the media, this can help increase its authority and credibility in the industry.
These truths are basic for the agency RGB IDEA GROUP, so they provide each of their projects with decent coverage in the media.
Problem: Media Seen as Long, Expensive, and Causing Difficulty
PRNEWS.IO: What goals, objectives, or company issues do you solve with media publications?
Tatyana B-O: Of course, it is recognition, attracting targeted traffic, and creating a reputation for brands, both personal and corporate.
PRNEWS.IO: Have you encountered difficulties in setting up the processes of publishing your materials in the media and how did PRNEWS.IO help you with this?
Tatyana B-O: For me, as a project manager, it is always important to work with services that can be described in the following words:
clearly
effectively
measurably
transparently
This functionality is provided by PRNEWS.IO.
PRNEWS.IO: Have you used other solutions (services) before that didn't work or didn't work the way you wanted them to?
Tatyana B-O: Yes, I had various experiences working with PR specialists, as well as personal communications with publications. Long, expensive, and brings a lot of suffering.
In general, finding placements in the media about a brand or an event is quite a difficult task. In most industries, there is a lot of competition for media space.
It should be taken into account that quite a lot of time can be spent on agreeing on the terms of placing materials with the editorial office. Some media may charge you to post your material, and the higher the profile of the media, the higher the price for advertising and posting. Moreover, not all editions have a price, which significantly delays communication.
In addition, it is important to choose the right place for distributing content. For each industry, there are niche media that specialize in a topic and have a target audience.
Creating a list of such niche sites can take quite a lot of time. It is for such cases that the PRNEWS.IO directory exists, as it contains a list of media resources from various industries and regions, which allows you to quickly find niche media for publishing materials.

Decision: Do More Than What Is Expected of You
PRNEWS.IO: What has the PRNEWS.IO team done to achieve your goals?
Tatyana B-O: First of all, they hear me. Second, we work as a team. There is a goal – there is a solution. Plus, we had some working moments, even "failed" cases, but the way we found a compromise and got out of the situation was very valuable. Doing more than what is expected of you is the principle that unites us.
Result
PRNEWS.IO: How do you assess the results of cooperation with PRNEWS.IO?
Tatyana B-O: We worked on personal brands, recognition, and indexing in search engines for key queries was always pleasing.
PRNEWS.IO: Would you approach the PRNEWS.IO team with a new assignment?
Tatyana B-O: Yes
*Search indexing means that a site or page can appear in search results for certain queries that users enter into a search engine. This drives organic traffic to the site. It plays an important role, in working on brand enhancement, as it allows you to attract the attention of potential customers without large advertising costs.

Instead of Conclusions
PRNEWS.IO: What does success mean to you?
Tatyana B-O: Success is a path, a movement with a balance between goals and life. Otherwise, I could say that success is stopping, freezing at the feeling of victory, and accomplishing goals. Therefore, I consider success as a movement and a desire to create something new, above a ceiling.
Let your imagination run wild and we'll provide the assistance to bring your creation to life!

PRNEWS.IO