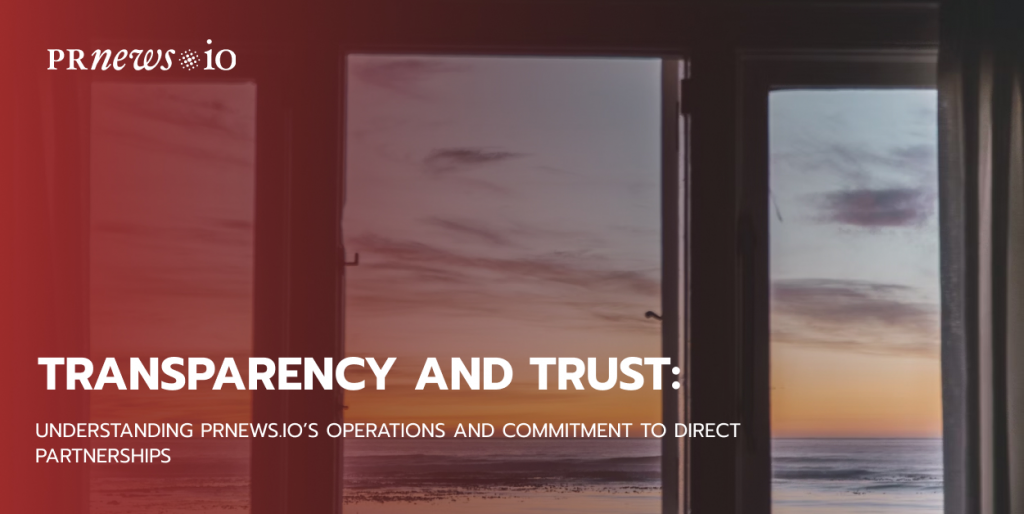 At PRNEWS.IO's platform, we prioritize transparency, trust, and strong partnerships with publishers and third parties partners. We want to provide our valued customers with a clear understanding of how our operations are conducted and the steps we are taking to foster collaborations. In this article, we will delve deeper into our business model, specifically addressing our operations in certain countries, and our ongoing efforts to establish direct agreements with publishers. Our ultimate goal is to simplify the process for all stakeholders involved and ensure mutually beneficial partnerships.
Operating Model: Direct Agreements and Local Subcontractors
Typically, publishers are connected to our platform through direct agreements between us and them. This direct approach streamlines the process, allowing for seamless communication and smoother operations. However, we also recognize the importance of having a strong local presence and expertise in each region we operate in. That's where our network of trusted local subcontractors, such as PR agencies, comes into play.
In some countries where we have recently expanded, such as the Netherlands, China, and Brazil, we rely on these local subcontractors to include media outlets from their portfolio. These subcontractors possess in-depth knowledge of their respective regions, including the media landscape, target audience demographics, and reader preferences. Their local expertise allows us to tap into the best media outlets that cater to readers in those specific regions.
By leveraging the services of local subcontractors, we can ensure that our catalog encompasses a wide variety of media outlets that are highly relevant to the local audience. These subcontractors play a vital role in identifying and connecting with the most influential and widely read publications, ensuring that our platform remains dynamic and tailored to meet the unique needs of each region.
Our aim: provide clients with diverse advertising opportunities
While direct agreements with publishers remain our preferred approach, collaborating with local subcontractors allows us to swiftly expand into new markets and gain a comprehensive understanding of the media landscape in each region. It enables us to establish connections with media outlets that may not have been readily accessible otherwise, ultimately benefiting our clients by providing them with a diverse range of advertising opportunities and access to niche readerships.
We continue to foster strong relationships with our subcontractors, ensuring open lines of communication, regular feedback, and ongoing collaboration. This collaborative approach allows us to effectively navigate different regions and offer our clients a comprehensive and targeted platform that delivers optimal results.
In our clients' words:
"The use of PRNEWS.IO was a cost-effective and efficient way for Infatica to achieve our fundraising goals. In just one hour our press release was swiftly published on Bloomberg and also got reposts in Yahoo Finance, Yahoo News, Financial Content, etc. Collectively, these media outlets have a readership of over 510 million per month! The press release generated significant interest and visibility, informed potential investors and funds, and expanded marketing and sales in new markets."

Igor Pakhomov, Marketing Director at Infatica
"Since we started using the services of PRNEWS.IO, the scope of Wego's content marketing strategy is no longer limited solely to English publications and readers. PRNEWS.IO has allowed Wego to reach Arabic and Spanish readers as well, effectively elevating its blog's visibility to a larger audience, including potential partners and investors".

Steffi Teowira, Head of Content at the travel and booking platform Wego
Understanding Pricing
One important aspect to note is that when publishers are added through local subcontractors, the prices quoted may include the subcontractors' commissions. This allows them to appropriately account for their involvement in the process.
Our Preference for Direct Collaborations
We are committed to working towards establishing direct collaborations with publishers, and our preference lies in this business model whenever possible. Working directly with publishers not only simplifies the process for us but also benefits our partners and clients. It enables us to provide more competitive prices, greater transparency, and a higher level of trust in our partnerships.
In the publishers' words:
"PRNEWS.IO is a good platform for us to reach potential clients for advertising and post SEO blogs on our website.

Harm Weistra, representative of Dutch media outlet rtvnof.nl
"PRNEWS.IO provides us with quality content from trusted brands with high reputations. This content about new products and services, business culture, and industry leadership generates interest from readers and attracts new organic traffic with long-form keywords to our media."

Cassandra Donovan, Sales Director at Londonlovesbusiness.com
Conclusion:
Our operating model strikes a balance between direct agreements with publishers and collaborating with local subcontractors. This approach allows us to tap into the expertise and local knowledge of subcontractors, ensuring that our platform represents the best media outlets in each region.
In parallel, by engaging in open and constructive discussions with publishers, we are actively working to establish agreements that benefit all parties involved. Through transparent pricing structures, optimized conditions, and a collaborative approach, we aim to build lasting partnerships based on trust and mutual success.
"Our company is built on the foundation of strong partnerships and a commitment to delivering exceptional results for our clients. We understand the value of direct collaborations with publishers, as well as the recognition of the significance of local expertise and connections. We aim to ensure that we offer our clients a diverse range of advertising opportunities that truly resonate with their target audiences."

Alexander Storozhuk, a member of the Forbes Business Council and founder of the PRNEWS.IO platform
Our ultimate goal is to build trust, facilitate a smooth collaboration process, and provide our clients with the best possible service.