Would you like to win the highly-competitive SEO game, right?! To write a blog with interesting content is not enough to gain a big audience. Get ready to learn how to generate the right keywords. Mastering free keyword research services, you'll bring your blog, website, or YouTube channel to a new level. Besides, it is the only way to get an infinitive number of keywords, get useful suggestions on how to boost your content and your online visibility, and see volume, seasonal trends, and even the list of the main competitors.
There are many keyword research tools available on the internet and every tool has its own algorithm for keyword data. Check out the list of the most efficient keyword research services to improve your SEO strategy without any money investment:
Google Trends;
Ubersuggest;
Keyword Generator;
Semrush;
Keyword Sheeter;
Answer the Public;
Keyword Surfer;
Keyworddit;
Google Search Console;
Questiondb;
Bulk Keyword Generator;
Google keyword planner
Wordstream;
Wordtracker;
Ahrefs;
Moz's Keyword Explorer;
Keywordchef;
Keywordtracker;
RankIq;
Soovle;
Jaaxy;
SECockpit;
KWFinder;
Majestic;
Long Tail Pro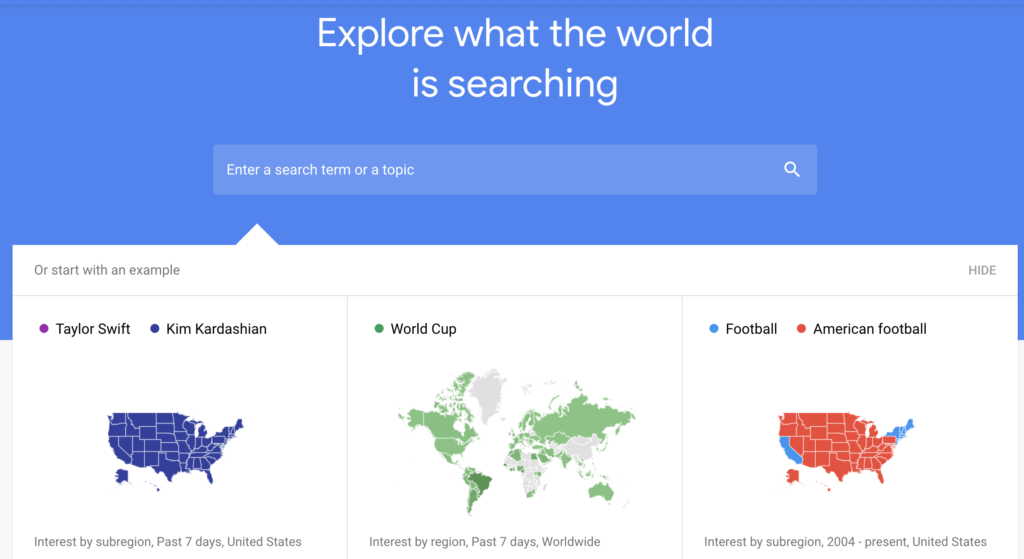 The tool works by visualizing the keyword search popularity. It is an excellent service to make your content calendar well-planned. By using Google Trends you will start targeting only the right keywords with enough search volume and will learn how to prioritize keywords.
When you search a topic or query in Google trends, it gives you a list of related queries and related topics. You can make use of these variations to see the most trending topics or queries, get their search volume from the Google Keyword Planner (Google Ads) or any other keyword research tool, and based on your intended volume, you can use it in your articles.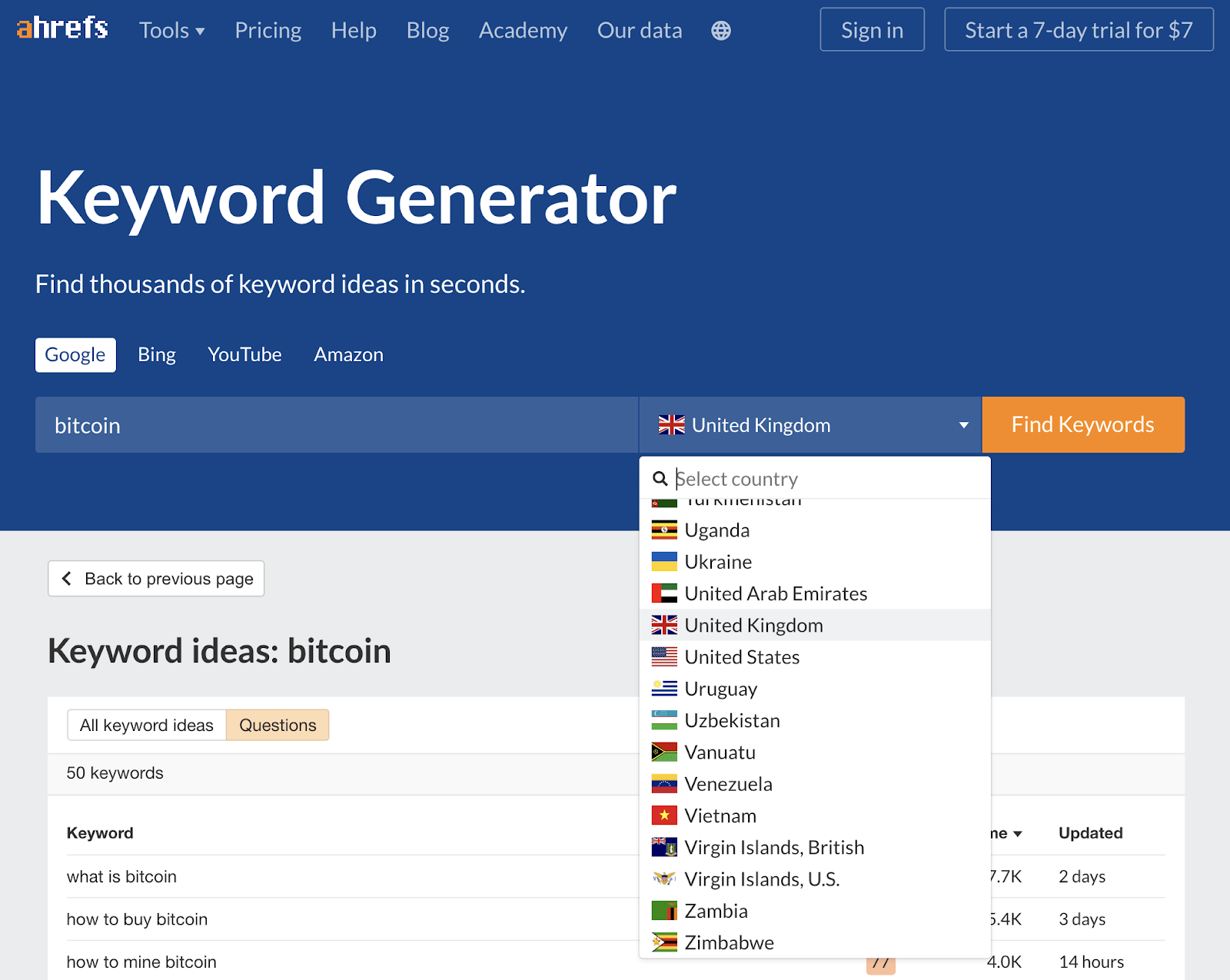 By providing a seed keyword to this service, it is able to offer you around 150 ideas of keywords. When you access this huge list, you should pay attention to the ten words on the top, which show the KD (Keyword Difficulty) score, which is relative to the USA by default. Note that you can choose any country in the settings. It is a must-have tool for finding the keywords Amazon, Bing, and YouTube.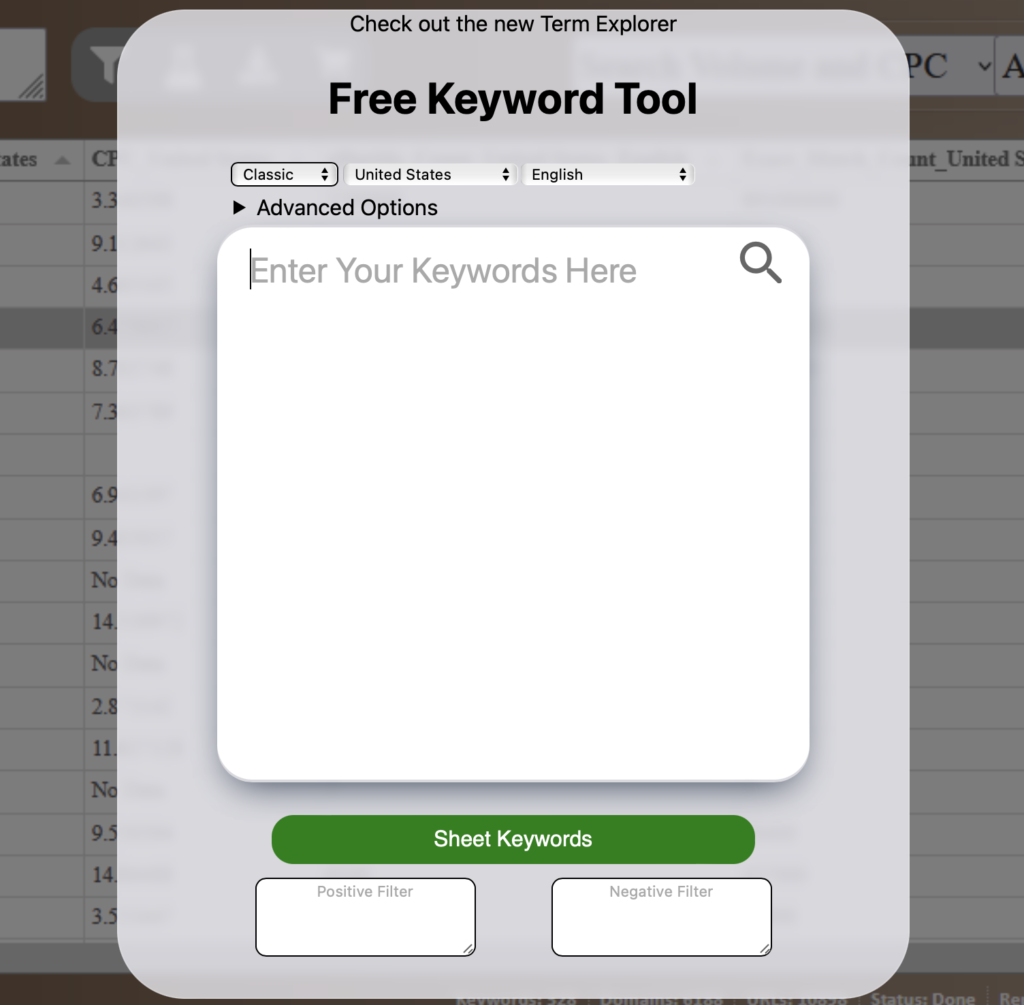 It's one of the most efficient keyword research services that give you so many awesome suggestions pulled directly from Google. If you have no time to waste, try this service to generate many ideas within a short timeframe. Just a single click and you get 1,000+ ideas absolutely free of charge. It has simple navigation making it a perfect choice for entry-level SEO specialists.
It's the simplest, does not require signing up, gets only worthwhile keywords, and has the best terms of use with no monthly fee re-bill nonsense.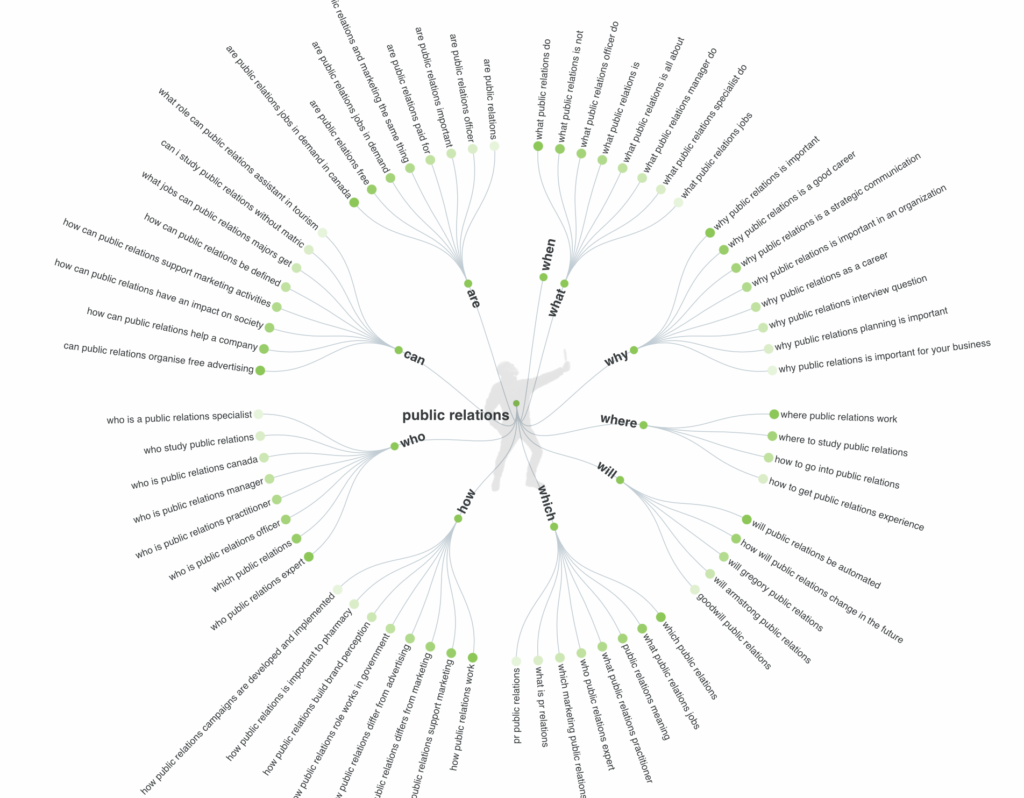 The service can be used for finding different kinds of keyword searches (questions, comparisons, prepositions, and alphabetical order). The tool gives you around 20 suggestions. It uses the data generated from Google Keyword Planner. If you deal with a vast amount of textual content, the tool is a must-try for all specialists engaged in the SEO sphere.
I think it's really important to establish that Answer the Public should not be seen as a keyword research tool, but as a topic discovery tool.
This means you can use Answer the Public to find all the topics around a keyword, now why is this important?
Other than it helping you figure out what to read about, then it also helps you establish what you need to cover in order to show Google that you have authority around that industry or keyword. If you just write one article about a topic of one keyword, compared to if you have 80% of the topics covered, it shows Google 2 different profiles.
So to sum up, I see 2 benefits using Answer the public:
1. It helps you find topics to write about
2. It helps you build SEO authority within your industry.
It is not a keyword tool.
It's a convenient and free-of-charge extension to your Chrome web browser. It shows search volumes for any kind of Google query. It has a lot of similarities with another popular tool called Keywords Everywhere. If you are interested in a localized keyword search volume, it covers 19 countries. Alternatively, you can refer to a global volume.
Keyword surfer is a 100% free extension that allows you to see search volumes directly in Google search results. It is the fastest way to reveal search data and perform keyword research in Google search.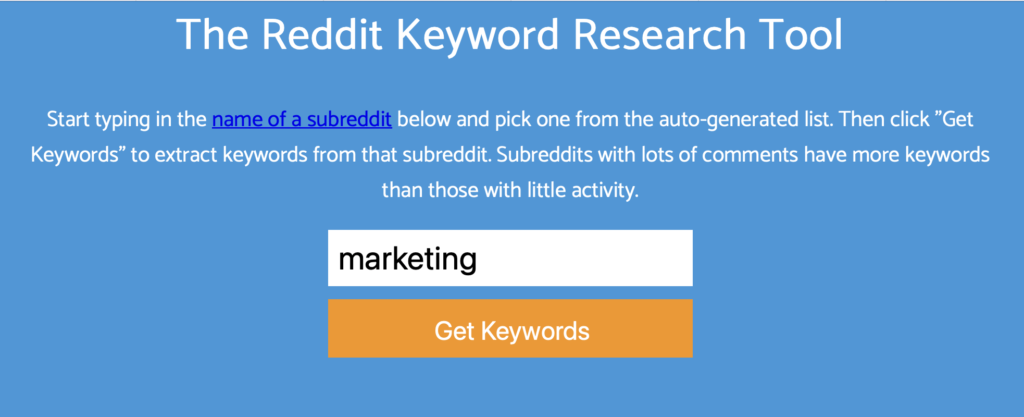 The service generates keywords suggestions from Reddit. You can easily access 500 keyword ideas for free. If you just start working in a new niche, it is one of the most fantastic keyword research services. You can pull search volumes for every keyword in the list. So, you will have fresh ideas for writing popular subtopics.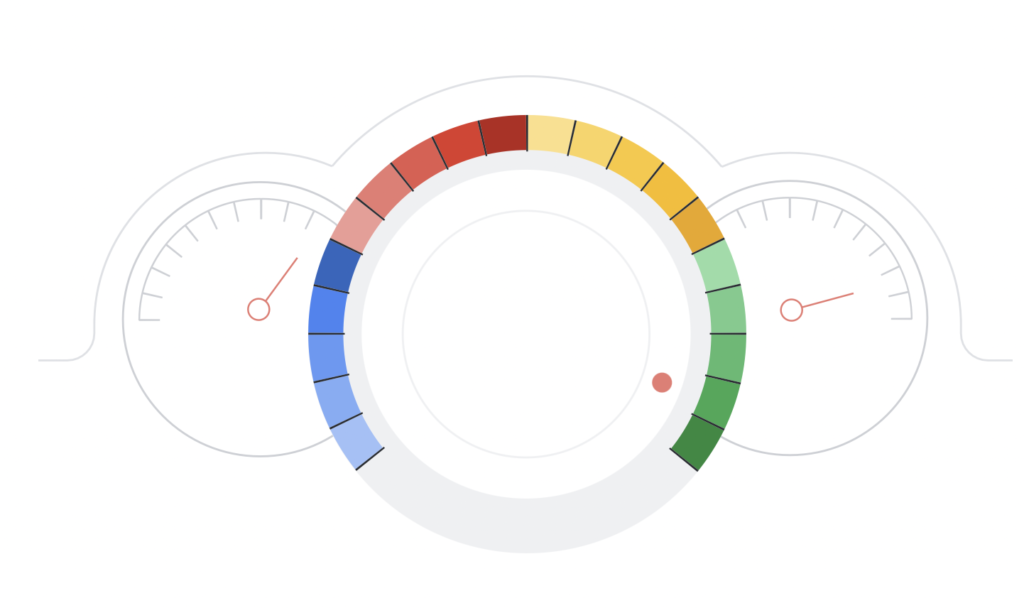 Google Search console (now) also known as the webmaster's tool (earlier) is a tool that Google provides to domain owners to analyze the performance of your website.
It is a mandatory tool for all website owners as it verifies the domain ownership apart from providing valuable information.
You can use this tool for 2 major reasons.
Find and fix issues that Google finds on your website such as broken links, malware, crawl errors, etc.
Analyze the performance of your website in Google search. The tool will give you a holistic insight as to your websites' performance on Google search.
This service might help you track the performance of your blog, website, or YouTube channel. The service generates a detailed report, which includes a lot of hand insights.
No, Google Search Console is not for Keyword Research However you can track which keywords are performing well or not.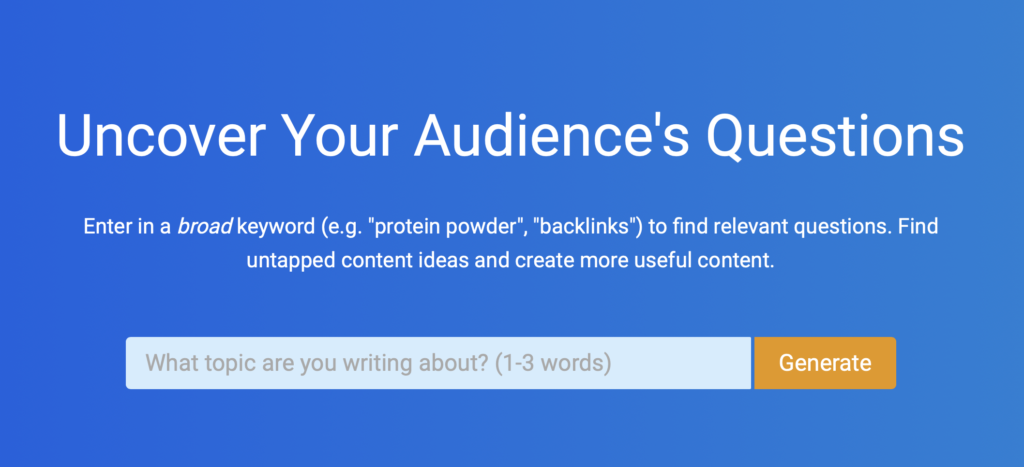 Reddit is an enormous stage used by millions day by day to examine issues they are having, discover answers, or discover arrangements they need. QuestionDB has made a gigantic database dependent on questions asked on Reddit that surveys importance by a keyword, additionally by the class.
One of the rare keyword research services that can assist you in finding common questions people inquire about online of certain topics. The main source of data is Reddit. The developer has ambitious plans to get the sources expanded soon. Sorting questions happens by topics and the popularity rate. A must-have tool for bloggers.

All professional SEOs use this efficient tool. You can get a keyword report based on the needed industry type. You will get a list of ideas, which fit your product/service that you promote to the target audience.
10. Google
Google does not require any ads. We know that it is the top keywords tool on a global scale. You just need to use the "Autocomplete" feature to get an infinite number of ideas for your content.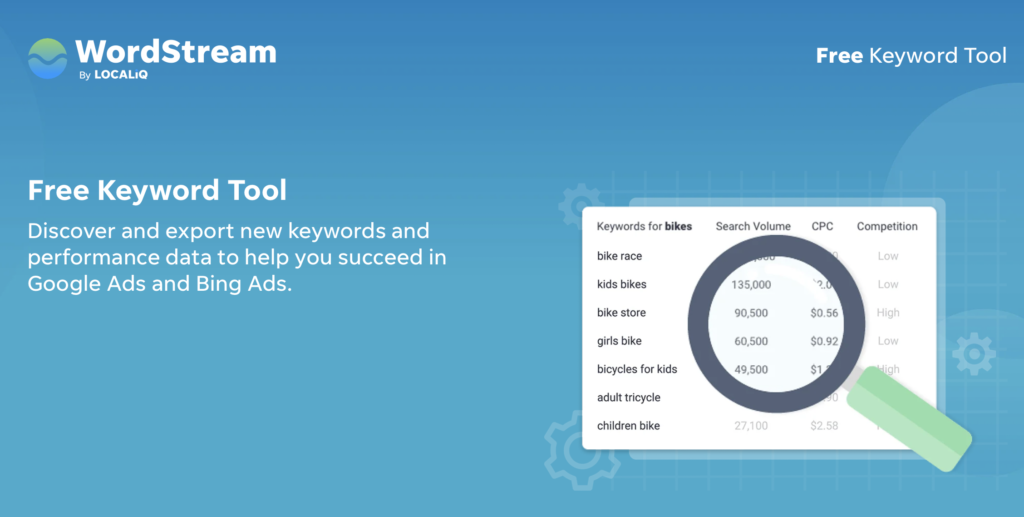 The WordStream tool has simple navigation and powerful functionality. The goal of its developer is to help clients make their online promotion easy and affordable! We recommend all the SEO beginners to try this free too and have a look at the official blog where there is a lot of precious information on how to boost your digital advertising.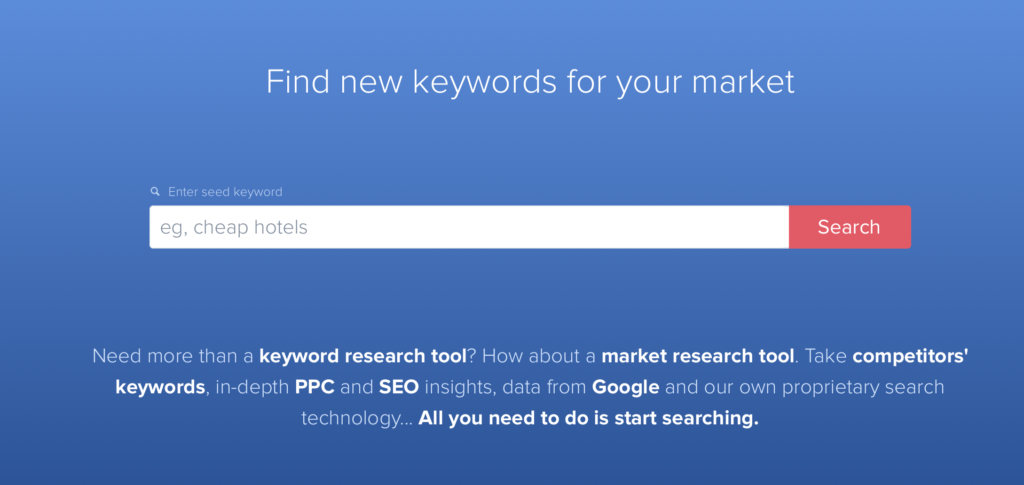 We decided to mention the tool called Wordtracker as it is an excellent alternative to the Keyword Planner FREE service, which you can access for free. In a matter of a minute, you will access 1000s of relevant keywords for your content.
We hope you will benefit from using all the mentioned FREE keyword research services! If we missed any efficient tool, do not hesitate to let us know in the comments below.
Content Marketing Platform
100,000+ media publications;
get backlinks to your product;
scale work with content distribution.
FAQ: Keyword Research Services
How to do keyword research?
Before you launch new keyword research, it is essential to think about the way your target audience might be looking for your content. Doing research on keywords is all about having profound knowledge of your topic and using the professional tools described in this article will help you find more ideas.
What do we call keyword research?
Keyword research is the necessary first step of content marketing. Keywords are the words and terms people use when searching for content on Google. Keyword research is a process outlining the activities involved in finding, researching, and selecting keywords. When your job is to create text or video content, keyword research aims to help you understand your target audience and what language your competitors use. Writing the right keywords, you will help your clients find the desired content, products, and services. Professional keyword research always involves comparison, analysis, and prioritization.
How can you perform YouTube keyword research?
Doing research on keywords for your YouTube channel is essential for your success as a vlogger. You need to follow a series of steps to generate the right keywords to attract the target audience and promote your topic online. Start with picking the topic. Check an autocomplete feature, which is available under YouTube settings. After checking the main competitors, just choose the most suitable tool.keyword research services
Is keyword research still important?
Keyword research is still important because Keyword research is one online business role model. A good keyword drives traffic to your website and generates sales and services. When your keyword is not good you fail on your business, day by day your business will be down.