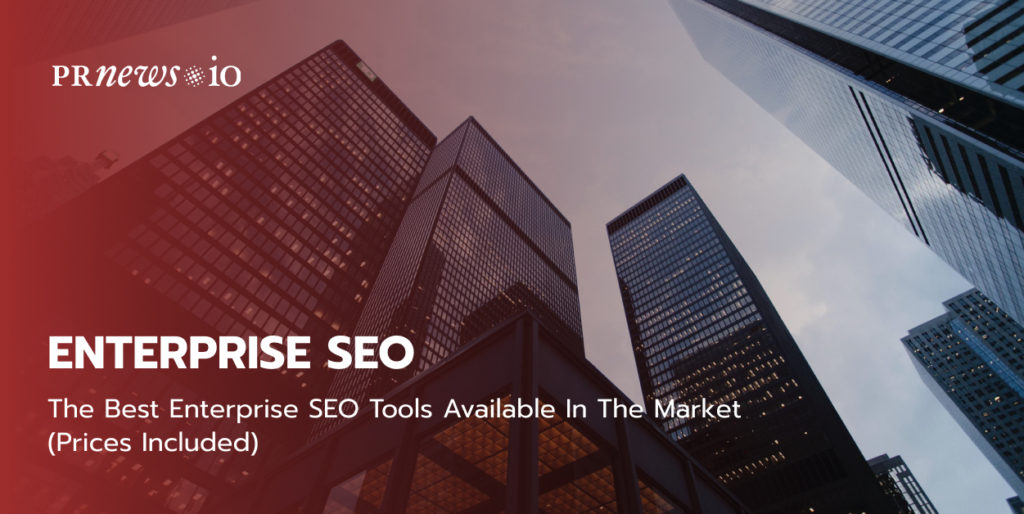 Would you like to boost the online presence of your business and drive extra traffic to your blog or corporate site? One of the best ways to increase revenue is to use enterprise SEO software tools. By reading this guide you will have a list of the best products with their pros, cons, and pricing. This information is precious for both advanced SEO gurus and entry-level specialists to boost your tech skills and use them in practice.
Top 6 Enterprise SEO Tools
Every company, either big or small, needs an efficient tool, which is used for performing various researches, executing multitasks, and maintaining SEO and business strategies. You need to find a tool that can solve the SEO management of your site all in one. To narrow down the huge choice available in the market, we have prepared for you top-6 enterprise-level SEO tools to get your job done as a pro. Every product in the list has been checked and tested by our team members to be sure that our readers have a positive experience and expected results. 

seoClarity is one of the best enterprise SEO tools. The service shows excellent results in creating SEO dashboards. Your marketing department can use and customize them. It is efficient in performing a full audit of your site/blog and detecting any kind of mistakes, bugs, and duplicates. Besides, you should explore the "Local Clarity" feature to select the principal keywords based on your current location. By referring to the "Keyword Clarity" function, you can choose particular domain pages that have the highest SEO potential.
Price: $3,000 per month

While looking for efficient tools for enterprise SEO, you should not miss Linkdex. It offers its users outstanding features for building links. It can show you the links redirecting you to the main competitors. Also you can attach notes to the links you are working with. It helps a lot if you work with a team so everybody can track the working process easier. Linkdex offers an awesome feature for booting your task management. You are capable of assigning, chatting, and checking off numerous tasks within a user-friendly SEO dashboard. Let's be clear, you'll not find a better tool for forecasting/tracking needs. 
Price: $600 per month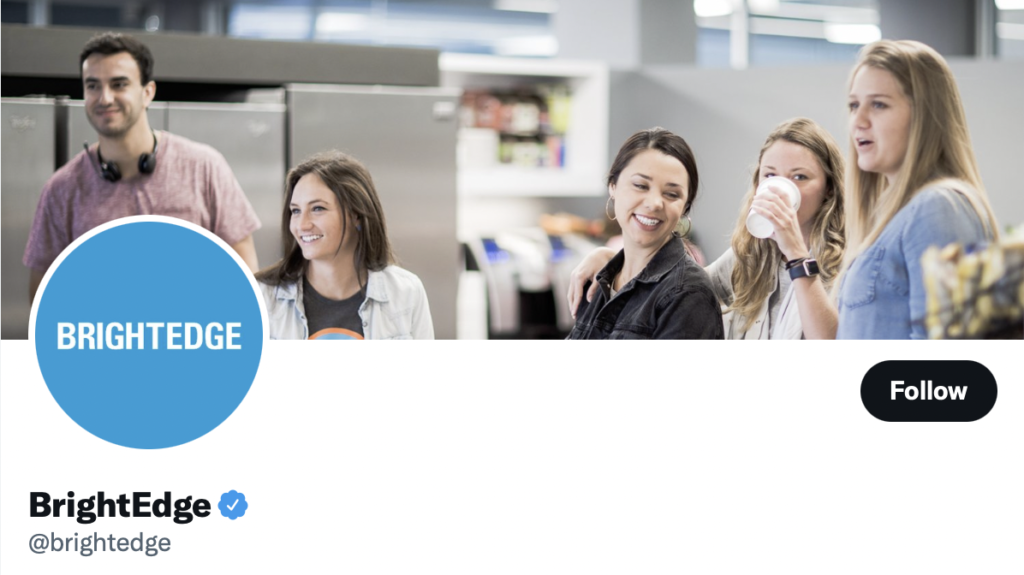 What we like about BrightEdge is its "Share of Voice" metric. The tool can easily measure the level of visibility, which is based on your posts' carousel, videos, links, photos, and other signals of e-commerce. It is the right tool to meet the highest challenges and solve SEO tasks with ease. You'll get the analysis of keywords your competitors use to boost your position in the ranking. You can integrate social data with SEO principles to form a professional marketing and promotion strategy.
Price: $4,000 per month

Conductor Searchlight works hard on increasing the search ranking of your site/blog. Try it for analyzing your content and selecting the one with the highest demand. You will have a clear idea of what content you need to impact our success. There are so many tricks to improve your webpage rankings by adding the right keywords, internal links, and anchors. Note that Conductor Searchlight is for advanced SEO specialists who know how to use all the advantages of in-depth analysis.
Price: $2,000 per month

Such a tool as SearchMetrics can easily blow your mind! This tool is magic and can literally do all that you need for researching and checking  SEO content, briefs, competitor research, and detailed reporting. The interface is easy to navigate because it is divided into several sections: "Research Cloud", "Content Experience", "Search Experience", "Site Experience". Do not hesitate to use SearchMetrics for planning, monitoring, executing, and reporting. Share the tool with your team members to boost your collaboration within the projects you work on. A user can create SEO content without even leaving the platform, tagging the needed members, and tracking workflows.
Price: $69+ per month (you can request a special cost for a demo version)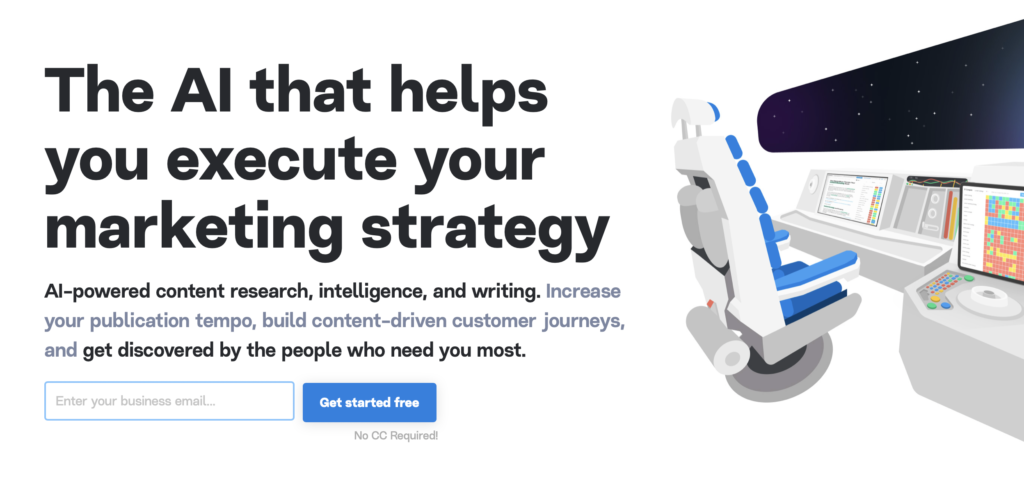 If you are specializing in marketing, MarketMuse is your dream that came into reality. You can use one of the most efficient SEO enterprise tools for either a basic SEO optimization check or developing a complete and detailed strategy for your unique content. It meets clients' budgets and can be adjusted according to your goals. Can you imagine that the performance of your content will be predicted before you share it with the public. Besides, it is super efficient for organizing your workflow. Do not forget to check its language generator for writing your unique SEO content!
Price: $79-$1,499 per month
Conclusion
Now you have access to the most efficient enterprise SEO tools. Give yourself enough time to master these platforms. You'll definitely increase the site's organic search, which will have a positive impact on your online business. If you prefer to order such services in an enterprise  SEO agency, make sure to ask questions about the tools they use for bringing traffic, what plan they have, etc. It is in your interest to know the details. If an agency has a detailed plan for you, it is the best sign of
FAQ: Enterprise SEO
?What is enterprise SEO?
Enterprise SEO is a powerful tool aiming to boost your website's organic search rankings. It is an efficient way to increase revenue thanks to smart SEO strategies. It is a must-have for companies with ambitious goals.
?How much does enterprise SEO cost?
The price will depend on the firm you plan to contact. An average cost can be around $15,000 per month. You will get access to a package, which includes work of a team of strategists, copywriters, and editors.
?What is enterprise SEO software?
You can use enterprise SEO software to improve your company's organic search presence. It is a way to stand the competition and take the leading position on the market.