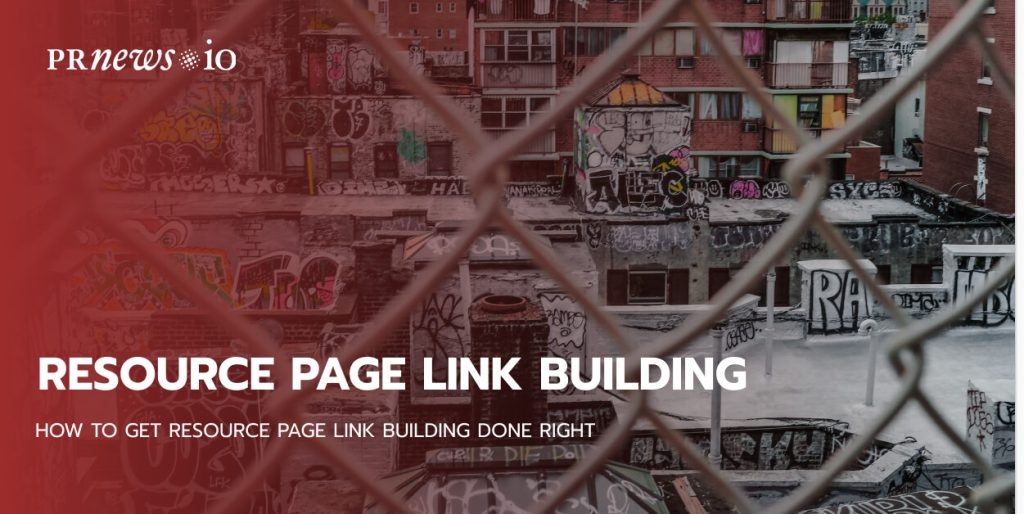 Link building is vital in improving how search engines find your website. Though creating backlinks is complex, resource page link building offers a powerful opportunity for success. This method, one of the easiest ways to generate backlinks, can elevate your website's visibility in search results through high-quality, authoritative links. This guide provides a step-by-step walkthrough for crafting exceptional and distinctive backlinks from resource pages. Ready to learn? Let's get started!
What Is Resource Page Link Building?
Resource Page Link Building involves using webpages known as resource pages to gather relevant links and materials on a specific topic. For example, a resource page about digital marketing would include links to valuable tools, blogs, and websites related to digital marketing. This strategy helps create high-quality backlinks to your website. These resource pages are usually curated by experts in the field, so being featured on them can significantly improve your website's credibility and authority within your niche.
On the other hand, resource page link building is a method where you actively search for pages on other websites that compile valuable resources. The goal is to have your website included on these pages as a reputable source of information, which increases your website's visibility and credibility.

How Does Resource Page Link Building Work?
Resource page link building works by including your link on a resource page. This helps increase traffic to both your site and the source site. Resource pages are designed to link to valuable content on other websites, so focusing on quality is essential. If you have an impressive resource, it will be a good fit for a resource page and automatically receive a link.
Why is Resource Page Link Building Worth Trying?
Engaging in resource page link building has numerous benefits.
It can greatly enhance your website's credibility and authority in your field.
These pages are consistently updated, so being listed helps keep your website up-to-date with the latest trends and advancements in your area of expertise.
Additionally, resource pages are usually high-quality and connected to other top-notch pages.
This makes it an effective strategy for acquiring high-quality backlinks that positively impact your website's search engine rankings.
Resource Page Link Building: Benefits Explored
Resource page link-building is a powerful technique with many benefits among these strategies. Let's explore the advantages of building links to resource pages and understand why it's a cornerstone of effective SEO and online visibility.
Trustworthy Backlink Source
A pivotal advantage of resource page link building lies in its ability to establish a trustworthy backlink source. When your website hosts valuable and informative content, other websites naturally link to it. This ripple effect generates more backlinks and enhances your website's credibility and authority.
Consider the example of a tech giant like Microsoft. Their practice of sharing research articles related to technology creates opportunities for valuable backlinks. Microsoft might link to your work if you've authored content in areas such as artificial intelligence or cybersecurity. This connection with an industry authority not only drives traffic to your site but also positions you as a reliable source of information.
Scalability
Resource page link building seamlessly aligns to enhance the overall customer experience. By curating a dedicated resource page on your website, you signal to search engine algorithms that you prioritize meeting customer needs. This, in turn, signifies the scalability of your platform, showcasing your commitment to providing valuable resources as your audience grows.
Imagine your resource page as the central hub of your website—a repository of tools and materials catering to your readers' diverse interests. From informative video tutorials, enriching audio files, and insightful product reviews, a well-crafted resource page is a one-stop destination for your audience's informational needs.
Ease of Execution and Monitoring
Resource page link-building stands out for its simplicity and predictability in link-building strategies. Unlike more complex methods, this technique is relatively easy to execute, making it a favorable choice for seasoned marketers and newcomers. Plus, it doesn't require substantial financial investments, as setting up a resource page and curating valuable content are straightforward processes.
For instance, consider the scenario of managing a tech-focused website. Curate educational blogs on cloud computing, computer science, and biometrics to drive traffic and expand your audience base. Furthermore, consider creating dedicated sections for online courses, recommended applications, and instructional videos—elements that resonate with your tech-savvy audience.
Resource Page Link Building Done Right Step-by-Step
Starting with resource link-building is relatively easy, especially when you leverage link-building tools and have a lot of great resources on your website. The ease or difficulty of this strategy largely depends on the amount and quality of your website's resources. If you have a great website with a lot of information and quality content, getting featured on the resource page will be easy. This is especially true if the author or owner of a website already knows your website or has had a chance to see your social media accounts or somehow interact with your brand. Now, I will share my step-by-step process of how you can start with resource link building, whether you are a beginner or a link-building pro.
Step 1: Finding Resource Links With Search Phrases
First, look for resource pages in your area of interest. Generally, resource pages work similarly. So, finding search phrases for them is even easier. For instance, you can use these search phrases to find resource pages:
Keyword with "helpful links"
Keyword with "useful resources"
Keyword with "best resources" If your website is about fitness, you can search fitness with:
fitness "helpful links"
fitness "useful resources"
Remember, use different search phrases to find the most relevant resource pages. Don't forget you can also add words like "best," "top," or "favorite" to find well-curated resource pages that can give great backlinks to your site.
Step 2: Evaluate Your Info
You might come across many resource pages while looking. But focus on the most fitting, valuable, and best quality. You can give more importance to page authority than domain authority. Page authority shows how believable the info on that page is. Higher page authority means more "link juice" goes to your site.
Is your business in need of a PR makeover?
Benefit from media coverage assistance.
Witness a refined branding approach.
Watch as your recognition soars.
Step 3: Doing Resource Link Building With SEO Tools
Step 4: Create a Good Pitch and Reach Out
Now, you found a chance for your site to be on a resource page. Next is making a good pitch and plan to talk to them. Use a blogger outreach service to help. They're good at making persuasive pitches, know website owners, and save you time. To make your chances better, pick every word in your pitch carefully. When you pitch, explain why your site being on their resource page is useful. Make sure to make your pitch personal and show why your site is better than others. You can talk about:
unique stuff
research
tools …your site offers.
Make sure your pitch shows you looked at their site and know their audience. It's not about saying things just to sound nice; it's about how you present it. Also, if they don't answer, politely follow up with them. A friendly email shows that you want to work with them. You want a good backlink, so you'll need to work extra.
Step 5: See How You're Doing
After you start your resource page link-building, watch how you're doing. This helps you make your plan better and boosts your chances of being on good resource pages. Keep track of websites you contacted and their answers. This way, you can see what works and what needs changing. Also, keep track of backlinks to your site from resource pages.
In a Nutshell
Resource page link building offers numerous advantages, including creating valuable backlinks, establishing credibility and authority within your industry, and demonstrating expertise to website visitors. If you struggle with generating high-quality, authentic backlinks for your site, consider enlisting the services of PRNEWS.IO. Our team of skilled link builders can assist you in crafting a successful link-building strategy, enhancing your website's search engine rankings, and positioning your site as an industry expert.
Content Marketing Platform
100,000+ media publications;
get backlinks to your product;
scale work with content distribution.