Any small or large company knows that for media, they have to prepare a press kit that helps other people, sponsors, and businesses to know about them and publishers to place articles about each company without gathering information separately.
Build Positive Online Reputation & Remove Negative from SERP
What is a Press Kit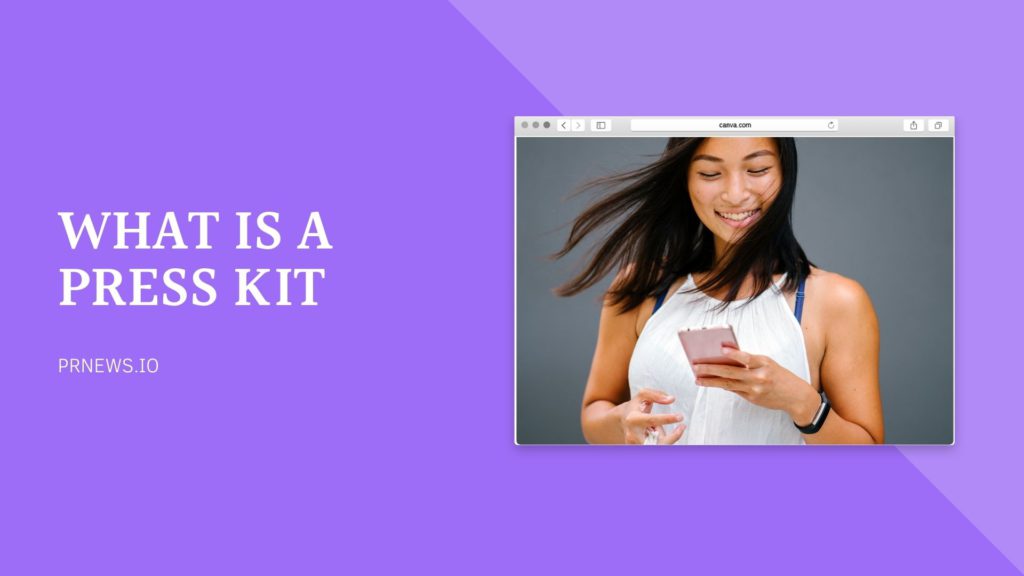 It is a tool or a special package that contains information about an organization, its operations, and mission. You can compare it to a folder on your computer desktop where you put specific materials on the topic. Magazines, papers, and other media use this kit to tell your company's story, feature it in various articles, and post news connected to it. So the press kit is made to simplify their task and give them access to one place where it is stored.
In most cases, companies put it on their websites. But if one of the representatives visits special events, they can carry the kit with them on the USB to hand out to media persons.
The press kit can help promote your business effectively and show the publishers that they are welcome to post about you. However, its existence does not guarantee instant popularity and growth of interest from the public. But if your company will be featured in trustworthy, respected magazines and online publications, the audience will have much more trust in you.
The Things You Put in Press Kit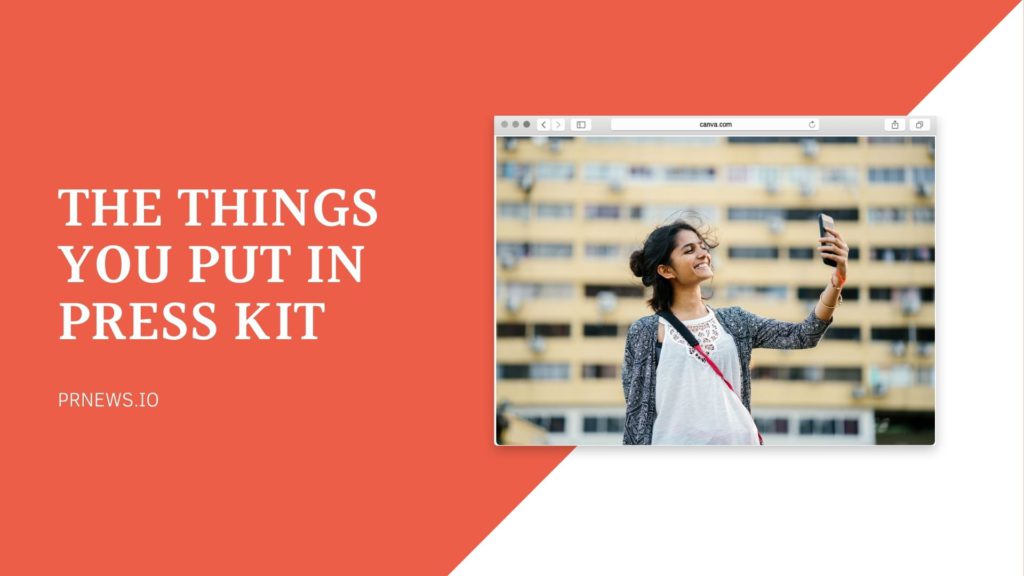 There are no strict rules about what to include in the kit. You and your partners should decide which facts and information to collect there. Focus on the fact that the main purpose of it is to tell the publisher who you are, what your history is, and what you do. Sometimes you can browse through the Internet and check out great examples.
Basically. The package should have:
The history of the brand, interesting moments that may look hooking on the paper.
Company pictures. Here come the logo and photos of products. Everything should be of high quality. See if your logo has a clear background and high-resolution graphics.
Notable facts. A list of facts with figures can be great proof of the company's development. Do not forget to collect them and combine them in one place. Also, include the main headquarters coordinates and addresses of your manufacturers.
Introduce your team. The public should know their heroes. Tell them about the key members, people who develop and support business with you. Tell their stories and give short bios.
Press releases. If you already had any events, like new product announcements or company news and updates, add them to the kit.
Video or audio materials. If you have any footage or promos recorded and put on the website, include them in the package. Because if bloggers or online publishers choose to tell about the company, they can include these links.
Social network. Indicate the company's social pages where you post information. The media can follow them for more data and facts.
Name style. If you have a tricky or complex brand name, then put its proper writing, mention the capitalization if needed.
Certificates and awards. If you won any prizes or titles, share them with the crowd. It will bring more confidence to the brand.
Volunteer events. ANy charity and bob-profit campaigns where you participated should be noted in the kit also.
Other publications. It is significant to show the press that you already have some publishers who feature your business. You may put blog posts, interviews, and magazine articles.
Separate contacts. As we might notice, organizations tend to leave special emails or phone numbers for the press only. It simplifies the interaction between media and companies.
Samples. It is a great option to add to your actual kit, but it is probably impossible if you compose it electronically. That depends on the product type.
Quate's section. If the media can put your direct words in the article, it will be some short, brilliant phrases about the situation, management, and business. The greatest way to make them put what you want is to leave a prepared list with ready phrases.
FAQ. Commonly asked questions usually help avoid misunderstanding and help find all proper answers printed in front of you. If a publisher would like to write an interview, they would be happy to apply to the FAQ section.
All materials have to be of perfect quality. Work on the style and design of the package itself. Google examples of other companies for inspirational purposes.
Simple Ways to Create a Press Kit
It seems hard to collect all the needed information. Start gathering it step-by-step without any fuss but concentrate on each piece of it because its reputation will depend on that.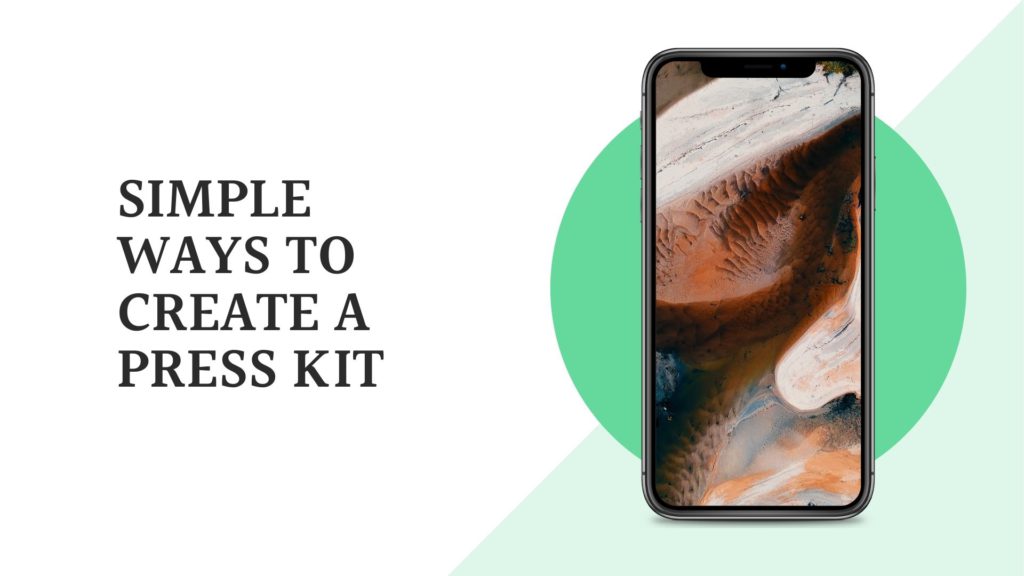 Selecting the Format
The information can be presented in various formats:
USB drive.
PDF file.
Slide deck.
Folder from any cloud storage.
Pick the one you think will be more convenient for the press and yourself. The media needs to get the fastest access to publish the materials while updating them and deleting the old stuff.
Also, it is better to store an online version of the kit; thus, search engines can index it. For example, if you keep it in PDF, it would be more difficult to find information without indexation.
Gathering Data
The next step is to accumulate the proper information. The prevailing rule here is to pick up what is necessary and bring significant new information. Check all the dates and updates that were made recently. Make a list of earlier mentioned materials, like bios, facts, photos, and others.
Where to Store the Press Kit
Many companies prefer to keep the media kit in their pressrooms on the website. It is a special page or a section where you can save an electronic package for the media. If you do not know how to create a proper press kit and upload it to the website, then PR.io will help you structure the information and wrap it in a suitable form. Experienced journalists recommend excluding the link to your pressroom from the main website menu and put it in the footer.
Sponsored Content Online Store
FAQ: Press Kit
? What is a press kit?
It is a package with materials about the company, its operations, and facts for the media representatives to get you featured in their publications. If you offer them to collect the data you think necessary from one place, it will improve the company's reputation, increase its trust among the public, and probably bring more traffic to your website.
? What is in a press kit?
The media package should contain only relevant data like facts, history, employees' bios, numbers, press releases, recent events, and high-quality pictures.
? How to create a press kit?
Before you start collecting all the data, decide on the format it should be kept. Then according to the list of things to include, check each piece of information. Exclude all the old stuff and pay attention to the dates.
? How to make an electronic press kit?
If you decided on the electronic version of the media kit, consolidate all the information in one folder and store it on any convenient cloud service. Then add all the elements to the special press section on the website. Thus media will find you faster, thanks to the indexation mechanisms of the search engines.