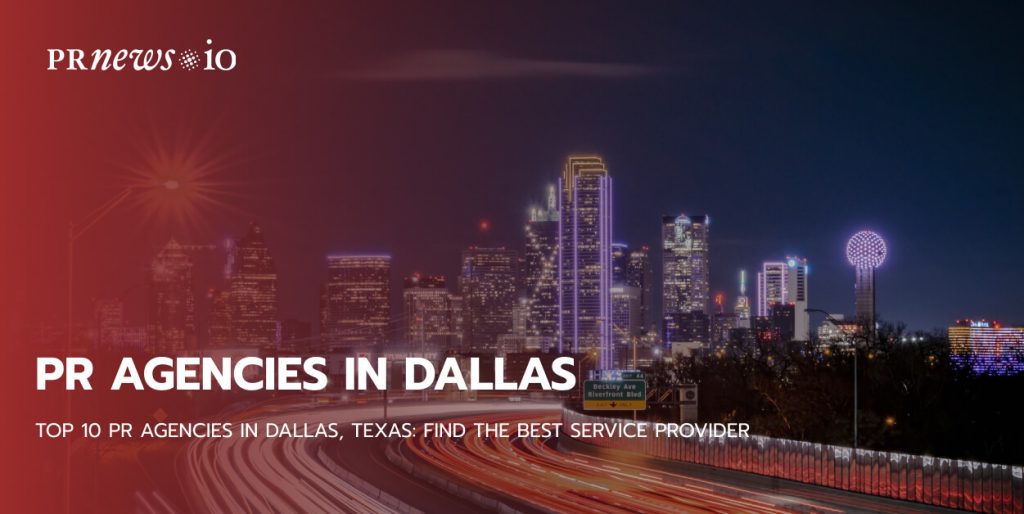 The main purpose of public relations agencies is to assist big companies and startups in building a positive brand image and reputation in the competitive market. A PR agent is responsible for effective communication with consumers and media owners. We are going to see the list of top 10 PR agencies in Dallas, offering such services as press release writing, maintaining media relations, building leadership web content, and managing award submissions. You can hire a PR team to get the needed support for media events, for example, trade shows, conferences, workshops, press tours, and other important public speaking opportunities.
If your company does not have its own in-house public relations department, you should start partnering with an external PR agency in Dallas. It is recommended to work with a PR agency on a continuous basis. It is your solution during hard times of crisis management or when you plan to undergo certain change within the company.
Content Marketing Platform
100,000+ media publications;
get backlinks to your product;
scale work with content distribution.
PR Agencies in Dallas You Can Trust
The following list includes the top 10 PR agencies providing their services in Dallas. and firms across the globe. The selection is based on users' reviews and the independent market research. Check out brief descriptions to find the most efficient PR team for promoting your brand locally or even on the international arena.
Idea Grove
Website | LinkedIn | Facebook | Instagram | Twitter

The goal of Idea Grove is to help your business grow and make clients trust you. This PR agency was created in 2005. It is a rare agency which focuses fully on B2B technology-oriented companies and their customers. Idea Grove knows how to combine PR and marketing communication services in order to offer the best campaigns keeping the B2B tech niche in mind. The team deals with grasping complex technologies, maintains momentum via long sales cycles, and influences the decision-making of both business and IT customers. If you look for a reliable and professional PR/Content/Marketing agency in Dallas, choose Idea Grove, which hires the most experienced in-house managers, consultants, content writers, and editors with vast knowledge in journalism, management, and IT. You will enjoy dealing with an award-winner PR agency.
Bold Entity
Website | LinkedIn | Facebook | Instagram | Twitter

Bold Entity is a well-known provider of B2B marketing, branding, and public relations services in Dallas. This strategic PR agency was created in 2010. Years of devoted work and commitment have permitted the team to build an exclusive approach to branding, public relations, and marketing. He main focus is forwarded to strengthening revenue expansion for both small and big B2B businesses. You should contact the agency if you would like to grow sales, translate your brand's mission into efficient and actionable marketing. It is your assistant in educating potential clients about a new product, business process, and high-quality services.
9thWonder
9thWonder is a highly-competitive PR and marketing agency with ambitious and independent experts in the niche. Numerous clients appreciate a commitment of the team to create not just short-term relationships with clients but long-lasting impact for their business and brand positioning in the local or international market. The team unearths a lot of hidden opportunities in public relations and marketing in order to create unique campaigns and stand out the crowd. The best test of time and 9thWonderknows how to use it efficiently and with maximum advantages for both sides. The team consists of diverse minds who are based in the office in Dallas and other big cities in the USA and worldwide (Denver, Los Angeles, Buenos Aires, Argentina, Vietnam, etc.) and who are ready to serve numerous clients.
Boost Public Relations
Website | LinkedIn | Instagram | Twitter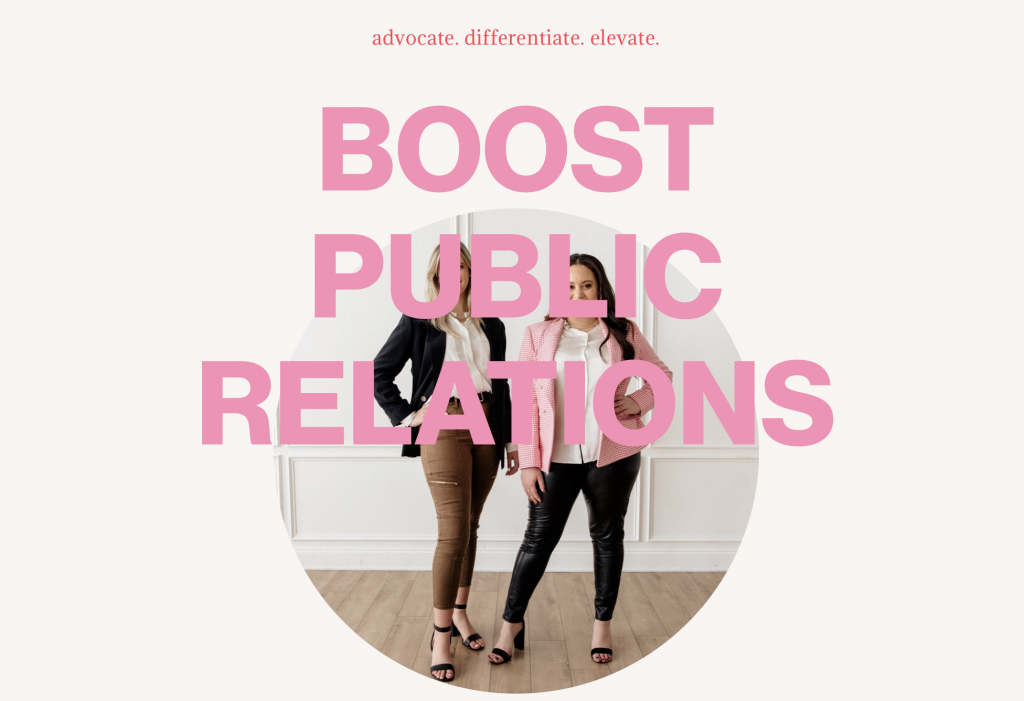 Boost Public Relations is a reliable agency in Dallas, Texas. The team consists of devoted and forward-thinking experts in PR and branding. You should consider ordering the services of this firm if you want to improve your media relations with the right audience. You can benefit and make your business grow thanks to us high-quality influencer marketing, branding and social media services. Many American brands know this agency and use its services on a regular basis. The team of Boost Public Relations is small, but very ambitious. You will enjoy cooperating with creative thinkers, problem solvers, and storytellers, who are sincerely passionate about bringing awareness to your brand.
TrizCom PR
Website | LinkedIn | Facebook | Instagram | Twitter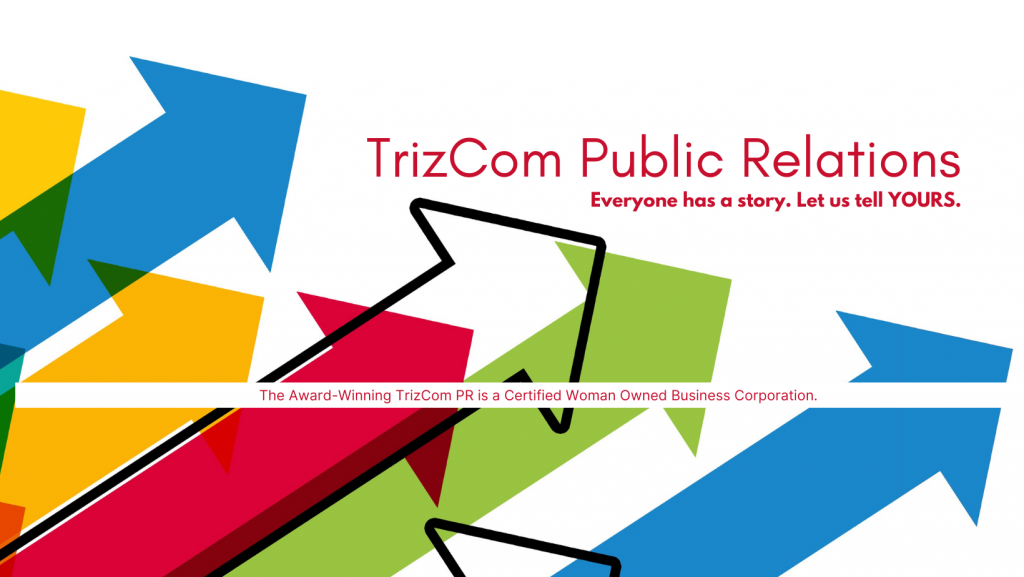 TrizCom deals with different clients and organizations, starting from huge corporations, non profit projects, and finishing with little and creative start-ups. The talented team of PR and marketing professionals can do miracles with your business. Each member of the TrizCom PR team thinks creatively in order to develop the most efficient and innovative public relations and marketing ideas. Such an approach helps build buzz and raise brand awareness for every client. Cooperation with TrizCom is pleasant because the team knows how to be flexible, combining the best PR practices and creative thinking for achieving stunning results.
Allison + Partners
Website | LinkedIn | Facebook | Instagram | Twitter

The way Allison + Partners see things is completely different. It is a new type of global PR and marketing communications agency. The company has 27 offices, where 300+ employees work worldwide. The office in Dallas is one of the best according to clients' feedback. The team has enough experience for handling the most complex and challenging clients' assignments. Their creative and passionate working environment can help your business grow. Allison + Partners was nominated as the Digital Agency of the Year in 2017. It is just a single award among others, which proves high-quality of provided services in PR and marketing and complete trust of clients and business partners.
Pierpont Communications
Website | LinkedIn | Facebook | Twitter

Pierpont Communications is an award-winning Public Relations and Marketing agency in Dallas. It was created in 1987. The company has offices in many US cities, such as Houston, Austin, and San Antonio. The team supports and serves organizations, which are mainly based in Texas. It is the right agency for creating your brand story and letting the target audience know about your brand and services. You can trust your next PR campaign to Pierpont Communications. It is known for its efficient approach in elevating brands, safeguarding brands reputation, and improving overall performance. The company is happy to offer a wide portfolio of services in public relations, public affairs, marketing, crisis communications, content writing, and social media engagement.
The Power Group
Website | LinkedIn | Facebook | Instagram | Twitter

The Power Group focuses on analyzing the way people communicate. It is constantly evolving and the team knows how to adapt your business to new trends and high market competition. The foundation and history of the agency is mainly rooted in traditional marketing and public relations. All used PR strategies go far beyond traditional media relations. The business growth together with its clients. The Power Group continues to expand the list of services in order to meet the main client needs and expectations. The agency grew in size, from a solo woman entrepreneur in 1999 to a successful PR agency with many talented employees and clients from Dallas and all around the world.
Real News Public Relations
Website | LinkedIn | Facebook | Instagram | Twitter

Real News Public Relations is a unique PR agency. The team consists of professional journalists, award-winning writers, reporters, editors, producers, web designers, etc. The team analyzes all common mistakes of its competitors and works on recruiting the best media experts. The main purpose of such a business concept is to deliver results instead of empty promises. The agency was founded in 2008. Years of experience have permitted the team to expand the list of provided services, which now include: reputation management, web content writing, podcast production, video production, social media promotion, streamed Events, etc.
Black Diamond PR Firm
Website | LinkedIn | Facebook | Instagram | Twitter

Black Diamond PR Firm works as a full-scale entertainment company in Dallas. It is a reliable PR and Marketing agency with a big database of clients. The team is dedicated to helping small businesses and new creative startups grow online recognition. Black Diamond PR Firm deals with new and talented actors, writers, authors, designers, artists, musicians, filmmakers, and other creative individuals. It is the right agency to deal with if you are interested in high-profile product/service placement, branding, PR, marketing, and advertising.
Conclusion
Once you start using the services of PR agencies,you will find it much easier to manage the workflow and notice an increase in sales and popularity. If you know other reliable PR agencies in Dallas, feel free to share the contact details and a brief description of available services.
Is your business in need of a PR makeover?
Benefit from media coverage assistance.
Witness a refined branding approach.
Watch as your recognition soars.