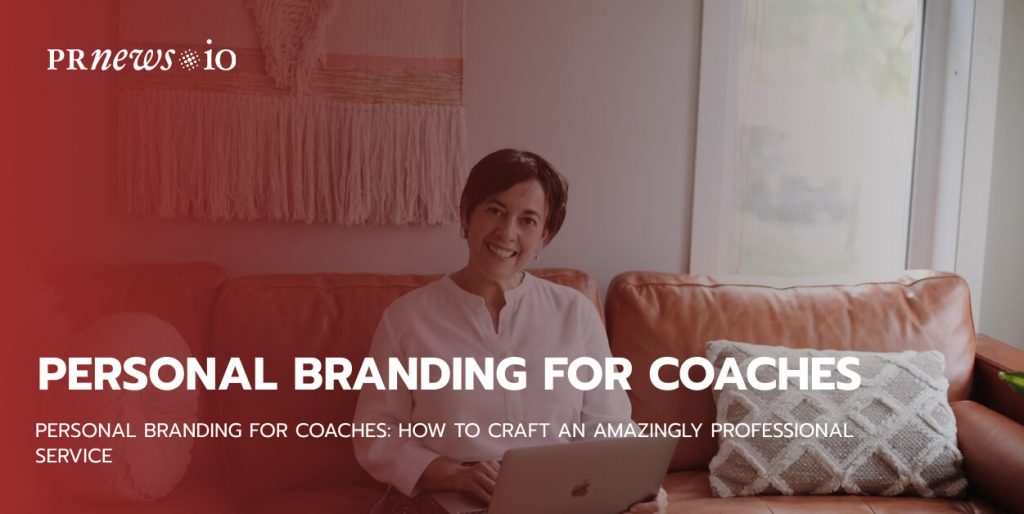 Personal branding for coaches. When challenging yourself as a coach, you have two options – stay unknown or be recognized to global heights. What's your choice?
The coaching industry is booming, with 23K of certified mentors in the US only. The good thing about tutoring is that it works for every niche or problem. Intense competition is a way to gauge where you are in your teaching journey. And if you decide to get a piece of that industry pie, then you have a reason. Whether to get known or share your passion, the key is to build your own unique personal brand.
What is the hook that makes you stand out? Story.
Your story is an image you create to present yourself as a label. That is your public image that exudes the positivity and confidence that makes you unique. It is all about the impact that your personal publicity makes on others. And when you know what you stand for, you know how to help.
Why Is Building a Personal Branding for Coaches Important?
So, how to understand what is personal branding? Think of it as You. That is your bread and butter and if you miss this step, you are bound to fail.
Picture this: a prospective customer knows he needs a mentor. The moment he understands that it should be no one else but You, you win. That means your branding works. It is something you are. It shows your best qualities, strengths, talents, and reasons to deal with you.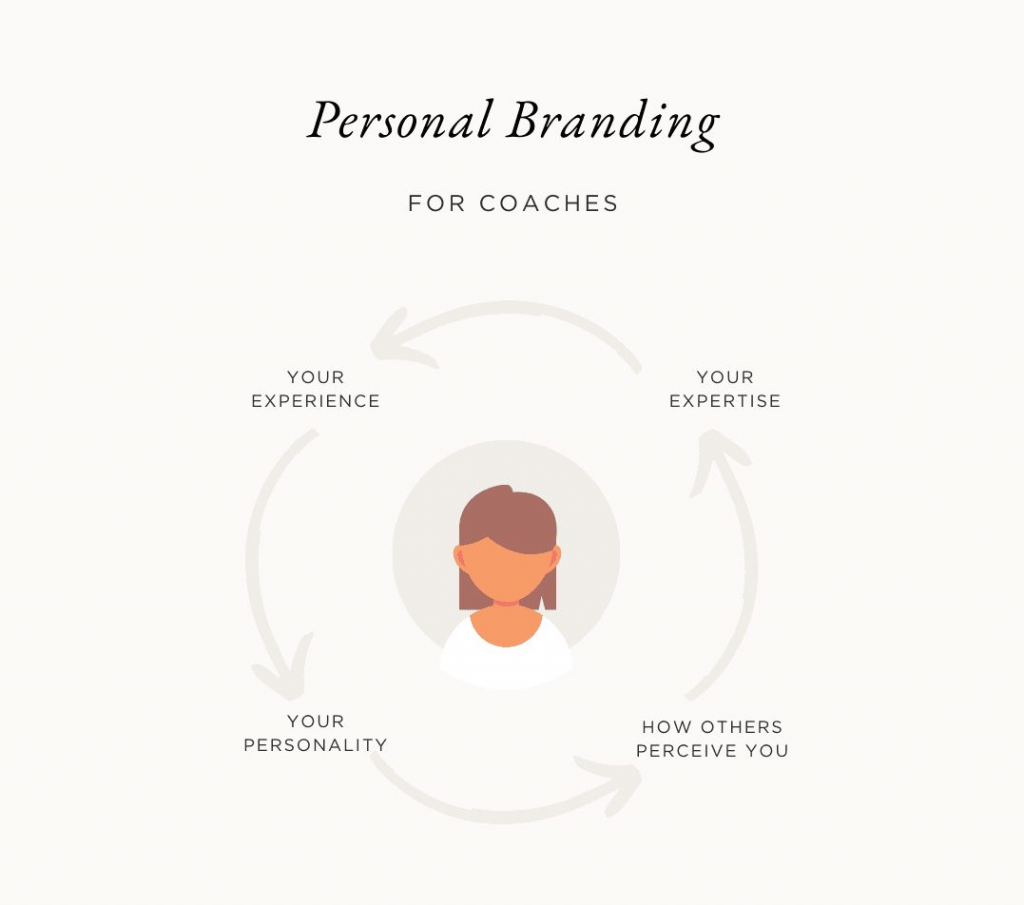 Ideally, even a word can make your branding work for you. Things like your voice tone, and the way you walk, dress, or speak, all together make you – You. It is often easier to speak than to do; however, it is still possible. Sit down and have a little do-over.
When you invest time and energy into cultivating your label as a coach, you grow. You become an in-demand tutor. With demand, you build trust with your audience. You build a solid reputation and see a quick expansion in your customer base that is virtually endless.

7 Tips to Learn When Branding Yourself as a Coach
#1 Define Your Label
That is the trickiest part of the story. Chances are, you are not alone in your business niche. However, you want to be known for something special. So, what will that be? Do you have a specific brand promise or message? Whatever it is, it should sound consistent, compelling, and credible.
Define your position so that your customers recognize you. You can't do it later. You can't start a flourishing business without it. It is not enough to create the message. The more important is to communicate it. When you say it – is good, but when you do it, you build trust. Your actions prove the belief.
#2 Be Human. It Is Organic
In light of recent events in healthcare (pandemic), people are craving human connection like never before. There is always a human with a story behind a great product or service. Connect with people about what goes on behind the scenes. They like to see it. Think of it as a first date when you showcase yourself in the best light possible.
It is very unlikely that your brand consists of one person – you. Show off someone who inspires you, the one who helps you. Introduce the one who helps keep the coaching machine running. Give your followers a glimpse into your casual life. You'd be amazed at how much customers respect you for sharing these stories.
Not every story is happy, and it shouldn't be. When you are vulnerable – you are authentic. And it is always worth sharing.
#3 Practice Strong-held Beliefs
As an expert, you have strong values. That helps you build a robust and trustworthy label. You must offer a visible, open, and reliable value proposition to inspire people. But what is that?
What is their catch by spending time on your content?
What could you shout from the rooftops all day long?
The truth is, that could be anything from creativity, connection, or ambition. It is what you LOVE, your calling. It is your belief and a hook you stand for. Make sure it is clear to your public. Your content should be all about it. Show it up in the world.
It's important to have a strong value proposition and review it regularly. When you do, you offer a distinct product that serves you and has a clear strategy to get results.
#4 Differentiate Your Audience
As a coach, you share your strong beliefs with the crowd that are different. Just like each grocery shop has its fans, so do you. Make it clear how your fans are different.
As an expert, you know the importance of adapting to changing customers' behavior and trends. If you want to start successfully, understand how your audience thinks and acts. To do that, it is important to monitor and observe.
When you understand what your crowd needs, you create an engaging experience. You provide solutions that connect with your label. This way, you target the right public to drive conversions.
#5 Show the Real Picture
As a good coach, your major trait is to let the client know the truth. This way, you help the client be aware of the expectations of the world. The idea behind coaching is to reveal the truth about the situation.
The information might be new to your audience, so you need to help them adopt new beliefs. Stay professional and follow the set of standards. Be creative in your approach to building new ideas. Show up what actions to do or change to help your clients reach their goals.
#6 Choose Your Platform for Personal Branding for Coaches
However, the best start is to use one platform where you can be consistent and spread yourself thick. Take the time to think about which platform to focus on. Which one gives you the highest degree of comfort?
For example, if you have a strong written word, leverage the platforms that reward that. Feel comfortable on camera? Go on creating engaging videos.
If still unsure about the platform, you can increase awareness among your potential partners by sharing your story with PRNews.io.
The truth is, there is no right or wrong medium. It is all about choosing the platform that resonates with you. That will help you be consistent in sharing strong-held beliefs with your audiences.
#7 Audit Your Online Presence
It is not enough to create a digital spot for your coaching brand online. You need to audit it. Take care of how you show up on social media, blogs, or podcasts. Check whether your brand message is clear. Does it communicate your value?
Every time you audit your online presence, you identify gaps. See any inconsistencies? Improve it. The last thing you want is that one negative comment to ruin your coaching reputation.
Content Marketing Platform
100,000+ media publications;
get backlinks to your product;
scale work with content distribution.
So, Let's Wrap Things Up
Branding your coaching business might take time. The better you do, the bigger the chance to stand out from the masses. Focus on providing an amazingly professional service. This way, your potential clients quickly recognize who you are, what sets you apart, and why they care.
Find your 'special flavor' to help your coaching brand grow as a legit, packaged, and refined business. And do not complicate things. Keep it simple and consistent in everything you do to see the results.