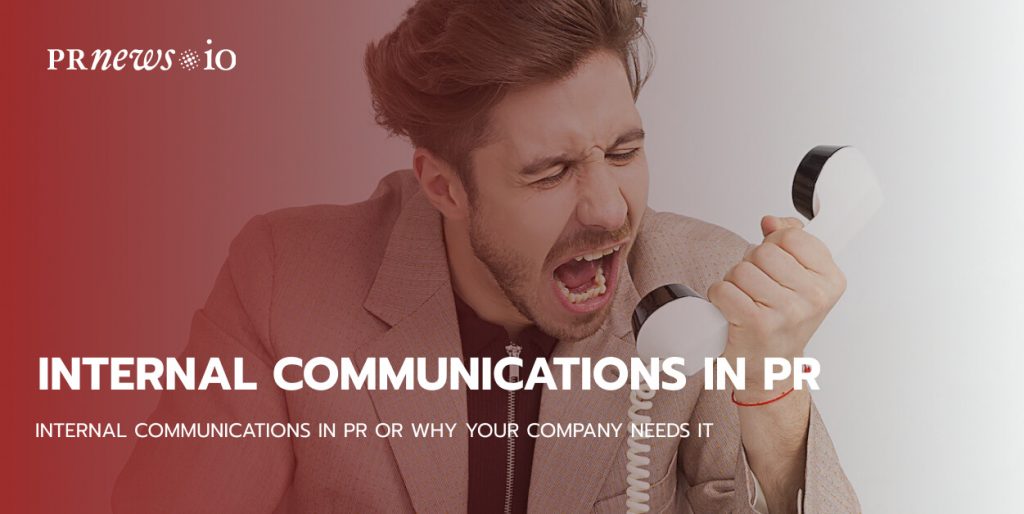 The past pandemic landscape is coming into greater focus as we move ahead to 2023. Companies worldwide try to navigate the new normal, while workers seize a chance to look at their lives and asses what matters most.
We changed the way we worked, driving change in the role of internal comms in the workplace. It is no longer nice to have, it is a necessity. In times when we were forced to work from home or remotely, people were what kept businesses all going.
Inflation, rising interest rates, and tech layoffs; are many reasons that affect the workforce. And since they are on the frontline, representing your business, your task is to make them happy. When they are, your customers are too. And your bottom line will show that.
That's where internal communications tools come in as a key to staying ahead of competitors. Today's market is changing. And it is not a single person's wish. Rather, it is the collective power that happens in every industry of the world.
Internal Communications in 2023: Definition and Trends
It is all a story that makes the ball rolling. No matter the topic or niche, it connects people. In this case, it becomes a link between employees and the organization. That is messaging, company culture, or sense of community within the organization; you name it. How do they know it? The PR team does it by sending emails, push notifications, or the brand's intranet.
In turn, PR internal communications pros do a similar job. They share the corporation's story via email pitches, press releases, Q&A interviews, and more. They help individuals like your corporation, love it, and tell other people how great you are.
The result?
More peer-to-peer referrals (5x more effective than all other means of hiring)
greater loyalty and retention from current employees
a high employee net promoter score (eNPS)
a network of brand champions who share news of the organization on social media or word of mouth.
As you see, while the audience might vary, the strategy is the same. The company narrative should be clear so IC can tell impactful stories that connect with the audiences. It is usually the responsibility of HR, marketing, or PR departments. In truth, it can be done any other department across an organization.
Since nearly every workplace went virtual that task has become crucial. And if speaking of topics that are hot through 2023 and beyond, they are:
Increased concern for the individual people's experience
Improved hybrid work models.
So, if you are focusing on creating a new IC environment in PR for the future, these pillars help.
Why Are Internal Communications Important in PR Strategy?
The internal comms is a key factor in either the success or failure of any change process. Its importance is no longer in question.
It is a must-have for any business, regardless of the size. And here is why…
#1 It Gives Everyone a Voice
No one likes to feel undervalued. And your teams are no exception.
Studies show that recognition and reward programs are the reason 63 percent of employees do not switch jobs. Corporates that care about it get an ROI that is immeasurable.
'People work for money that's true. But they go the extra mile for praise, recognition, and rewards'. – Dale Carnegie
People are the frontline of your business. They know your customers best. And while many businesses put their customers first, they forget that customers will never love a corporation/product/service until the employees love it first. So, if you want to get the best out of your workforce, treat them well.
People need to see that they are respected, regardless of the department they work in. It is time to refocus on a human-centered approach. Hearing other people's voices to understand their needs, motivations, and concerns.
So, why deliver irrelevant messages? Still, think that a nurse in a hospital needs the same corporate communication message as a pharmacist who works two floors away in the same facility? Then think again.
It is time to move away from one-size-fits-all messages. Build models that encourage teams to use them.
# 2 Manifest Your Company Culture
It is a primary role of an IC team. Why? Because thriving corporate culture is essential.
All news updates, CEO blog posts, or announcements play an important role in how employees perform your cultural landscape. Internal PR nurtures it in the messaging, tone, and news shared and omitted.
If done well, it will bring your workplace culture to life. It is all about what your business stands for, who it values, and why its mission matters. People see it in events communication, messages of encouragement, recognition of company-wide successes, and more.
# 3 Helps Overcame Tough Times
There are times when every business encounter crisis. That's where internal PR comes in handy. That's when employees need internal communications PR the most.
Being transparent about what has happened, who has been affected, or how they were treated requires a delicate tone. With an internal communication plan, it is much easier to calm the crowd and help them respect the company even more.
People will always have questions. Internal PR should have a plan in place for how to answer them. The way you communicate remains in your workforce's minds. Demonstrate your transparency and they will respect you for telling them like this. Otherwise, you can quickly turn them against your organization.
Top 5 Internal Communications Channels and Tools in PR
Among a variety of mobile communication tools and channels, only a few serve you and your company culture. It depends on what goals you have and the way to reach them.
Businesses must invest in the right collaboration tools to reap these benefits in the hybrid workplace. The following list of tools might be helpful for internal PR teams that want to improve the way your teams provide feedback to each other. To speak numbers, you can expect an increase in productivity of 67 percent. 
Employee App
Employee apps are designed to keep the workforce informed. We are all always on. Whether in the home office, on the way to work, on a business trip, or in the hotel in the evening, our smartphone is with us. It is a game-changing channel for internal communication.
As long as the app is intuitive to use, supports push notifications, and provides real value to users, it helps to:
Reach and connect to every team member
Share information
Implement measures quickly
Intranet
The biggest advantage of the company intranet is easy access to critical information. All in one place. It is a powerful tool that helps employees stay informed, engaged, and connected.
Transform a real digital workplace at the heart of your internal PR to:
Reach everyone
Keep people engaged
Improve knowledge sharing
Save time and effort spent on face-to-face meetings
Boost productivity
Podcasts
If you are looking for new ways to communicate with staff, that's it. Podcasts have a dominating power over all other social platforms. It's the word of the moment, on everyone's lips.
Face it, a podcast from a company CEO sounds far more authentic than sending a plain memo. In turn, people find podcasts to be inspirational in learning and absorbing information. Better yet, there is something for everyone to listen to.
Podcasts are booming. And for good reasons.
It allows companies to monitor listening and watching behaviors;
Promote publicity and build brand awareness;
Give an insight into what messaging is working, who's listening, and what's the level of engagement;
Show off the area of expertise;
Help listeners become better trainers.
Video
Videos are cost-effective. Not only does video work, but it works better. Messages conveyed in the video are more engaging with 48 percent of worforces saying that.
When made right, videos can lead to better performance. It is a top choice for 74% of trainers who prefer video over tedious company memos and newsletters.
As younger people enter the workforce, the desire for video content will continue to increase. So, if you want to capture attention, film away. With it, you can:
attract your workforce's attention;
allow room for creativity;
avoid misunderstanding and build bonds;
reach a lot of people.
Internal Newsletter
No matter what they say, email is a great communication tool. By way of example, the most popular email client worldwide is Apple Mail. It is the go-to choice of more than half (57.2%) of all email users worldwide. They are still important because they connect employees to their company and its culture.
You can craft and send it to individuals or groups of virtually any size. Pimp it with items like images, GIFs, or documents to make it more engaging.
Despite all the positives of email, it has its drawbacks. The average office team member receives 121 emails a day, which is sure not an advantage. However, you can make it fun, exciting, and informative to help it speak. Share stories about company success, with links to press releases, or news coverage. Be creative.
The benefits of an internal newsletter include:
quick delivery;
clear message;
workforce engagement increase;
enhancement of company culture;
branding reinforcement;
event management simplicity.
Managing Change in Communication Strategy in 2023
Need advice on your internal comms PR strategy? Get in touch with PRNews.io. The workplace is currently undergoing some changes. It is time for you to step up your internal comms practices to make people feel appreciated.
The secret is that there is no magic solution. The best way is to have the best IC PR tools in mind and use them to your advantage. 
Content Marketing Platform
100,000+ media publications;
get backlinks to your product;
scale work with content distribution.
Read more: