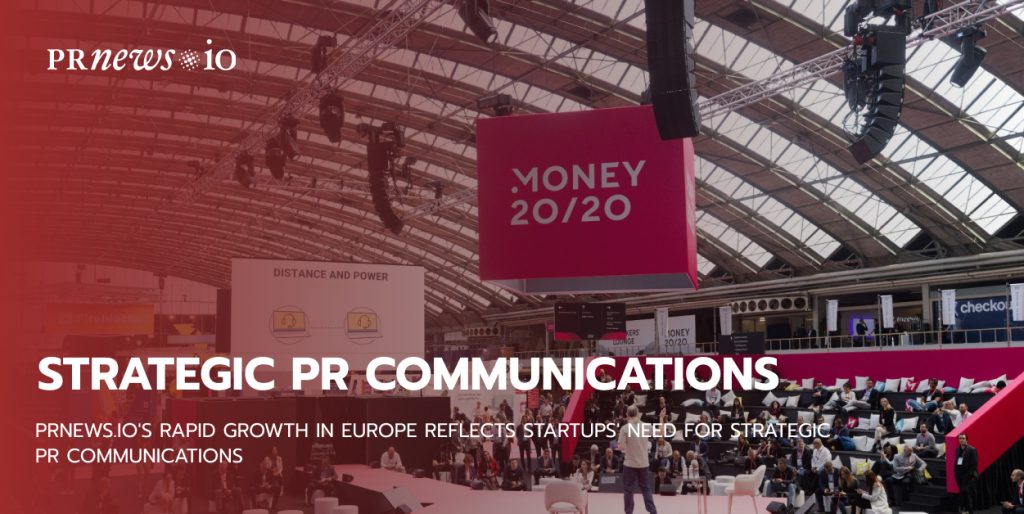 PRNEWS.IO, the leading platform for sponsored content in Europe, is making waves as it expands its presence across the continent. After a successful year in Estonia, France, Italy, and Spain, the platform has now set its sights on the Dutch market. With its on-demand service content marketplace, PRNEWS.IO has become a go-to solution for startups and businesses looking for strategic PR communications to reach wider audiences.
Recognizing the fast-changing landscape of digital PR communications, European startups are increasingly turning to platforms like PRNEWS.IO to effectively communicate their messages and gain valuable media exposure. The platform's global content marketing capabilities allow companies to easily share their news and stories with journalists, bloggers, and media outlets around the world, ultimately amplifying their brand reach.
With its recent entry into the Dutch market, PRNEWS.IO has added nearly 4,000 Dutch-language media outlets to its directory, including prominent names like Nieuws and Metronieuws. This expansion solidifies PRNEWS.IO's position as a leader in the industry, providing startups with a one-stop solution for their PR needs.
Dutch market and beyond
To further showcase its growth and impact throughout Europe, PRNEWS.IO has secured a spot as an exhibitor at the highly anticipated Money20/20 conference in Amsterdam. Money20/20 is regarded as the foremost event in the industry, attracting influential C-level executives, renowned speakers, and visionary innovators from around the globe. By representing the Ad-tech startup sector alongside industry giants like AWS, Google, MasterCard, Stripe, Visa, Deloitte, SurveyMonkey, twillio, and veriff, PRNEWS.IO aims to underscore its position as an industry leader.
Alexander Storozhuk, a member of the Forbes Business Council and founder of PRNEWS.IO, expresses excitement about the upcoming conference: "We're thrilled to be exhibiting at Money20/20 and showcasing our platform alongside some of the biggest names in the industry. This conference provides an excellent opportunity for us to not only connect with the industry's boldest and brightest new voices from around the world but also to highlight our growth and impact throughout Europe."
In addition to exhibiting at Money20/20, the PRNEWS.IO team will be available to provide expert advice and answer questions about digital PR communications, media coverage, and sponsored content. Their knowledge and insights will undoubtedly benefit attendees seeking to enhance their PR strategies and drive meaningful results.
The next level of sponsored content
As the digital PR landscape continues to evolve, PRNEWS.IO remains at the forefront, empowering startups with its on-demand service content marketplace and no-hiring-process approach. By understanding the needs of today's businesses, PRNEWS.IO is revolutionizing the way sponsored content is created, shared, and consumed.
Anna Krasnikova, Executive officer of Quanloop, an Estonian investment platform, shares her positive experience utilizing the PRNEWS.IO platform: "Our business requires continuous reporting to investors, regulators, and other public. The ability to have clear communication is thus fundamental. The platform of PRNEWS.IO has become an absolute game-changer, ensuring our messages reach the right audience in a timely manner".
For more information on Money20/20: europe.money2020.com/
About PRNEWS.IO
The platform allows businesses to directly purchase spots for their native format articles on 100,000 well-regarded news websites, from 142 countries, with no hiring process and no long-term commitment.
The startup was established by Ukrainians in Estonia in 2018 and is a service provider of the e-Residency program, an Estonian government-issued digital identity that gives global entrepreneurs remote access to the world's most digital country. The company operates on a service-as-a-product (SaaP) model, with the mission of using big data for predictable brand communications with people through media stories.
PRNEWS.IO was named a winner in the Marketing and PR category in the Go Global Awards of the International Trade Council.