So you're going to cooperate with an inbound marketing agency? A highly effective inbound marketing agency can use strategies that help attract customers to the company and turn leads into sales.
Inbound marketing is a marketing strategy that uses many forms of pull marketing. It covers content marketing, blogs, SEO, PPC, social media, and more—to create brand awareness and attract new clients. While outbound marketing is focused on finding customers, inbound marketing concentrates on the brand's visibility and engaging content, based on the long-term strategy. So, the aim is to publish content that speaks to all of the stages of the buying process to capture the users' attention and interest where they naturally are online. Ideally, it should be content that's fully optimized for search and social media and appeals to your relevant audience.
It's impossible to say, "this company is the best for you." However, I have found some agencies which consistently deliver impressive results. If you're in the market for an inbound agency, these inbound marketing agencies would be a great option to start. So follow the article and find the best choice for the promotion of your company.
Best Inbound Marketing Services Agencies:
1. PRNEWS.IO
PRNEWS.IO is a service that will help you create and distribute brand content to the relevant publication, that you choose. It's not an inbound marketing agency. Whether you're looking for a way to write press releases or articles and publish the content in relevant and credible media, PRNEWS.IO will get you covered.
This means you don't need to convince reporters or editors to write a professional article about your company, product, or event. And you don't need to overpay other PR agents or journalists. You have it all (copywriting and distribution in one agency.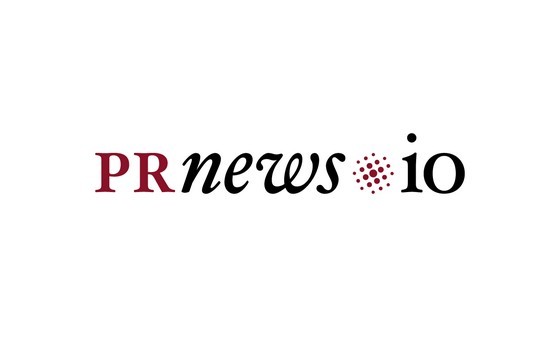 Content Marketing Platform
100,000+ media publications;
get backlinks to your product;
scale work with content distribution.
2. KlientBoost
KlientBoost is an inbound marketing agency headquartered in Costa Mesa, Calif. Started in 2015, KlientBoost now has a team of 64 marketing experts who offers professional PPC, CRO, and social media marketing services. Their clients are mid-market companies, but they work with some small and enterprise businesses. KlientBoost increase ROI and revenue limits for over 200 active customers in SaaS, eCommerce, and Lead Generation. Its team takes an unrelenting focus on the user experience, delivering the right traffic, to the right ads, to the right high-converting landing pages so their customers have high ROI.
3. Brafton Inbound Marketing Agency
Brafton is a marketing agency offering a list of content marketing services, such as white papers, SEO copy, ebooks, and other types of content. They are a well-known marketing agency that has a track record of successful cases, servicing international customers. It offers creative content marketing services, such as graphic design, PPC, creating SMM strategy, email marketing, and SEM.
This agency can help you with all your content marketing needs and they provide a much more hands-on service than other options online such as providing freelance writers yourself on different platforms.
4. New Breed Inbound Marketing Agency
New Breed is a steadfast and credible marketing agency partner that has more than 200 B2B clients. They are experts in providing the inbound marketing tactics to boost sales and optimize services pipelines as well.
Unlike a traditional company, New Breed works as a strategic partner to carry out scalable and measurable systems and strategies to grow revenue, allowing clients to focus on production and other important processes.
5. Single Grain
Single Grain is an online inbound marketing agency with a strict focus on ROI. They've worked with very big brands like Airbnb, Amazon, Lyft, Uber, Semrush, and more.
With such a client's list, you can expect high price tags, but with experience and a large budget, you can expect a professional service that will bring you the results you're looking for.
They serve many niches, ranging from SaaS to e-commerce, online education, and blockchain. Single Grey also offers a range of inbound marketing services, such as SEO, SEM, PPC, podcast advertising, LinkedIn ads, content marketing, demand generation, and more.
6. SmartBug
SmartBug is another inbound marketing agency. It can assist in basically every popular niche, ranging from finance to SaaS and senior care. SmartBug, like many other large agencies, offers a significant list of services that help with inbound marketing. They are strong in public relations services, creative and branding, video marketing, SEO, web design, HubSpot implementation, paid media, and several other options.
SmartBug has a high average rate across multiple platforms, including G2, HubSpot's ecosystem, and Glassdoor. They're a credible agency, with lots of case studies and true reviews, and they are an agency you can expect to deliver on their promises.
Silverback Strategies also is an inbound marketing agency headquartered in Alexandria, Va., with an office in Philadelphia. Started in 2007, their agency of about 40 marketing experts provides services to mid-market and enterprise businesses. They are experienced professionals in PPC, SEO, social media marketing, and performance marketing services.
Their account manager will help you choose the best keywords, optimize bid management for ad placement and maximize your ROI. Silverback also offers a bunch of other internet marketing services to support your PPC efforts. Silverback provides a personalized marketing strategy, so pricing will depend on your business's needs. 
ContentWriters is a marketing agency that professionally creates different content types that businesses can use as part of their inbound marketing tactics. You can use their service to order press releases, articles, product descriptions, and social media content.
ContentWriters have an easy-to-use website for ordering content. The main advantage of using a service over hiring a freelance is that it's all fully managed and all you have to do is describe your content needs. You can order a large amount of content within a short period of time with good quality.
Online Publicity Workbook
100+ content ideas for your B2B startup;
ideal for do-it-yourself publicity plans;
schedule your PR campaign in advance.
9. Walker Sands
Created in 2001, Walker Sands is a full-service B2B marketing agency focused on each client's unique goals. From their offices in three American cities, Walker Sands' team of 135 has various niches of expertise, including SEO, web design, PPC, content marketing, and strategy. They also offer their customers services as public relations, demand generation, branding, creativity, marketing strategy, and web.
10. Skyword
Skyword is a full-service marketing agency that assists with all your needs from building a content marketing strategy to content creation, distribution, and promotion.
After registering in Skyword, you can create a marketplace plan, select freelancers, manage your workflow, and pay freelancers within their website. With thousands of freelancers to choose from and a platform with built-in tools, Skyword is a great place to take care of many sectors of content marketing all together within one website as part of your inbound marketing approach.
To Wrap Up: inbound marketing agency
Inbound marketing can provide big profits, but it's important to make wise decisions about your investments. That's why working with an inbound marketing agency that is confident in what they're doing is the right way to secure success early on.
If you're looking for the best inbound marketing agency, be sure to find information about the members of the inbound team. Look for the agency's culture and experience; check out an inbound team that tests one another and doesn't settle for status quo marketing strategies. Most importantly check out a full team of passionate experts who all love working together towards their inbound goals.
Is your business in need of a PR makeover?
Benefit from media coverage assistance.
Witness a refined branding approach.
Watch as your recognition soars.
Read more: