How to add multiple photos to Instagram story? Adding multiple photos to your story is a great way to repopulate your Instagram profile. The best thing is that it isn't all that difficult. Thing is that even million-dollar companies marked with a blue check share photos of office dogs.
Whether you're already using Insta stories or not, it's never late to get started. Since Instagram was created for photos, there is a lot you can do. Today, let's learn how to add multiple photos to better your Insta story. Moreover, you'll be able to create one Insta Story packed with multiple photos.
Sometimes even with the best strategy in the world, waiting for your following to come could take a large amount of time and patience. The good news is that getting a verified account could make a difference.
Why Add Multiple Photos to an Instagram Story with a Verified Account?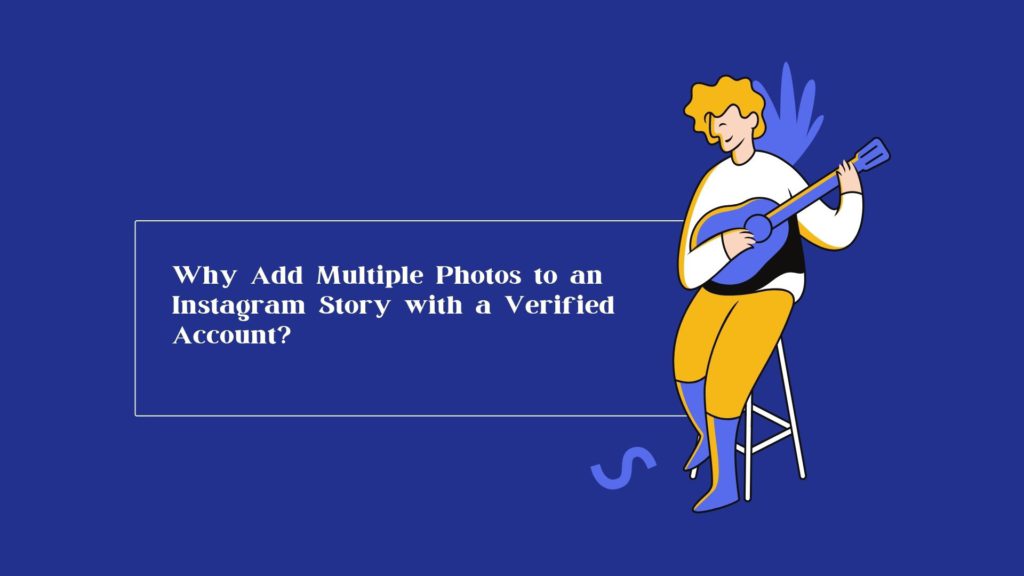 First things first. Why should you care about a verified account? Well, for many people (celebrities and popular figures) the blue seal is just the badge of honor. Face it, it looks cool and makes you look important. Even if you're just starting out, getting a verified account would be beneficial.
First, it's great for Instagram SEO. If you plan to go big, getting your account verified is crucial. What would be better than getting your Insta account to rank at the top of the Insta search results?
Second, you prove your Insta acc to be newsworthy. And finally, you prove that your acc is the real one.
To mention, every person can try to get his/her account confirmed. Yet, there's no guarantee you'll get a response. There are a lot of hoops to jump through before you can even hope to get verified. Moreover, you could request verification several times with no result. Meanwhile, create engaging Insta stories with multiple photos and build a community around your brand.
Don't want to wait? Try to increase your chances by calling in for pros for assistance.
How To Get Verified On Instagram

Is your Instagram account ready for verification?
Here's How to Add Multiple Photos to Your Insta Story
The idea behind Insta stories is quite simple. It can be viewed for a maximum of 15 seconds at a time. Knowing that users have a limited time span, Insta stories make a difference. As a result, your followers don't need to commit lots of time and attention.
Stories are a great place to give your audience what they didn't even know they needed. Funny, raw, or authentic moments, these short snippets or pictures will command attention. Odds are, you've already done this many times, yet as the saying goes, practice makes perfect.
So, let's get started.
First, open your Instagram stories: that could be the camera or the plus sign on your Insta profile icon.
Second, click the image icon to open the camera roll.
Next, tap 'select multiple'.
Important, once you select a photo, you'll see a number beside it. Simply put, the first photo gets number 1, the second you've selected, number 2, and so on. Now, click the Next button. Not happy? Go back, play around with the ordering.
Finally, add extra elements like stickers, text, or drawing to boost engagement.
A Step-by-Step Guide on How to Add Multiple Photos to a Single Insta Story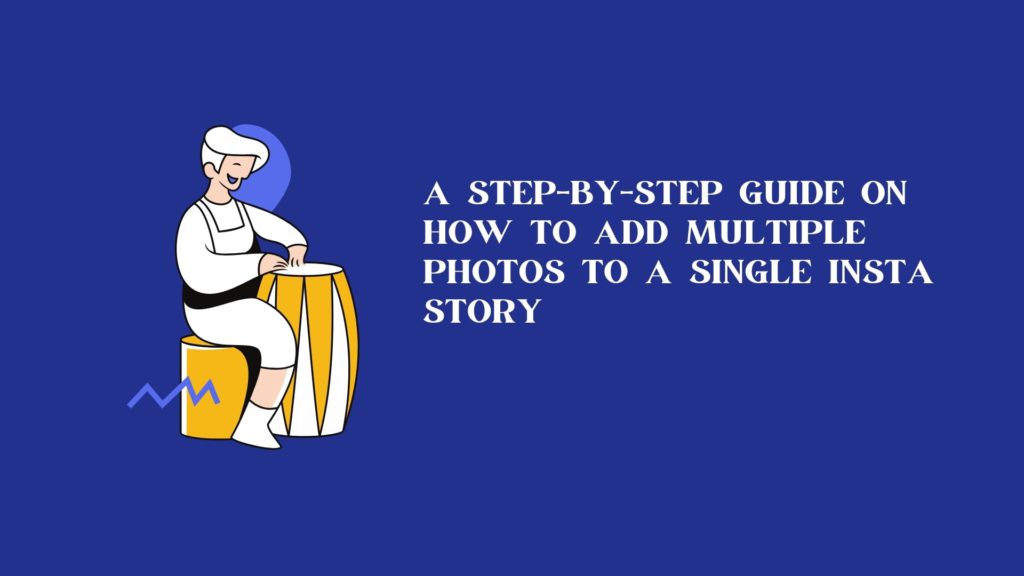 Picture this: you were on a trip/visited museum, or enjoyed an event. As a result, you have a bunch of great photos you'd like to share with the world. Instagram offers you to go the other way. Instead of overwhelming users, create a collage posting them all at once.
Go to your Insta Stories and tap 'Create'.
Now you have a choice: to take a photo, or upload a photo from your camera roll. No matter which way you go, the next step is the same for both options.
Tap the 'Stickers' option. There are a lot of extras there but you need only the one – 'Photo' sticker. So, find it and select it.
Now, get creative. Add as many photos to your single story as you want.
Once you create something like this, share it
Content Marketing Platform
100,000+ media publications;
get backlinks to your product;
scale work with content distribution.
So, What's the Catch?
No matter whether you're promoting your brand or yourself personally, it's the statistics. With 500 million people posting 1 billion stories every day, your brand/product/service has a chance to stand out.