Good PR is all about building relationships, communicating a clear message, and creating meaningful connections with key stakeholders. It involves managing the goodwill of an organization by engaging in activities that build trust and foster positive public perceptions. Examples include helping launch new products or services, cultivating relationships with media outlets to ensure the organization's message is communicated accurately, responding quickly and positively to crises or negative publicity, and giving back to the community through volunteerism or philanthropic efforts.
Bad PR typically refers to activities that can damage an organization's reputation or brand image. Examples include providing misleading information to consumers, issuing statements without proper research or accuracy checks, taking on controversial initiatives without considering potential consequences, failing to respond in a timely manner during a crisis, or not taking responsibility for mistakes.
Ultimately, good PR is about creating positive relationships and maintaining a brand's integrity, whereas bad PR can destroy credibility, impair the organization's image, and negatively affect public opinion. While it is important to be proactive and embrace strategies that enhance an organization's reputation, it is just as important to take a step back and consider any risks associated with potential PR activities. It is better to be cautious than sorry in the long run!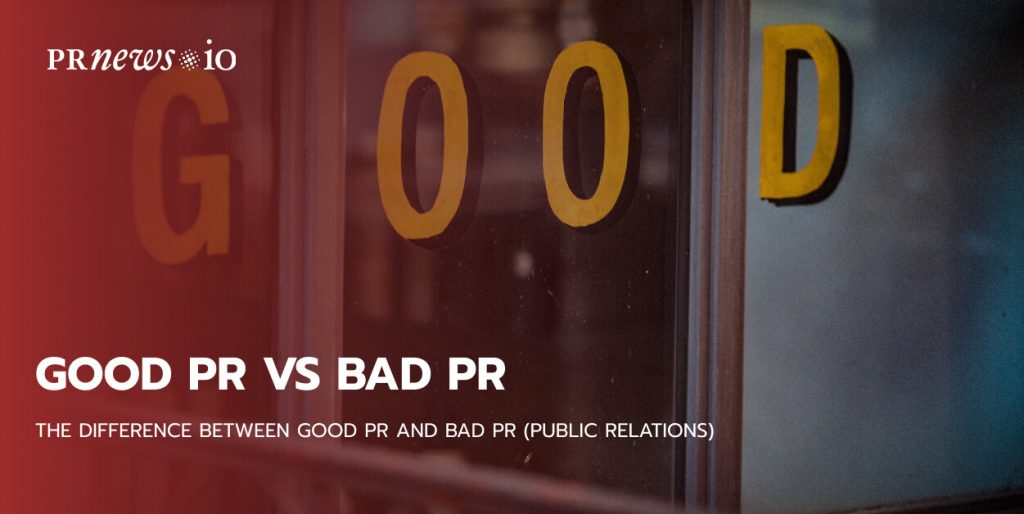 No PR is Bad PR?
Bad PR is when you do something that makes people think less of your company—like when a celebrity you've endorsed does something terrible, and all the media coverage focuses on your endorsement rather than the newsworthy aspect.

Chris Wainwright
Director of Marketing, My Ameego
Bad PR is illogical since there is no plan, strategy, or even purpose behind it. It doesn't provide anyone with a coherent image of a company as well as its products and services. However, we come across a point about what constitutes bad PR that is rarely discussed nowadays. It's usually popular among start-ups or low-budget companies, which suppose that bad public relations are better than nothing.
Unfortunately, it's not true.
A badly written press release can hurt a company's reputation. Some people can consider the company incompetent or even a loser after a failed press release. It would be less dreadful to not have any image than to have a negative one.
Meanwhile, good PR can be priceless. It provides your company with a positive image, which is capable of attracting new clients. And everybody knows your company's values as well as what to expect from your product.
A positive image also carries weight in the business industry. It proves that your company is reliable, and investors don't waste their time and money on it.
Build Positive Online Reputation & Remove Negative from SERP
The Importance of Choosing a Good PR Firm or Service
Think of a company you respect because you've heard stories about how they care about their products, their employees, and their customers. There may be a natural pipeline that delivers us these stories about commercial concerns on a regular basis, but we often think they come out of the blue. It doesn't exist. This is the result of good public relations when you have reason to believe that you should do business with a company but have not done so yet. When you have purchased something from a company and feel this way, the company provides you with good customer service. Advertising used to be an effective way of making people feel this way, but not anymore. Almost any firm can be found online, good or bad. Nowadays, you have to make people feel good about you and encourage them to tell others about it. It's all part of public relations.

Max Shak from SurvivalGearShack.com
The success of PR action directly depends on the PR firm. A good PR firm should think about upcoming events and things like that in advance. It should constantly consider new ideas and opportunities. Such opportunities can be presented as speaking engagements, interviews, or even real-life events.
So, what exactly are good public relations? Successful PR projects are capable of projecting a positive image of every company, even if its product seems useless to an ordinary customer. It establishes the company as a certain force in the industry. It can also make customers choose your company over a huge number of others. Furthermore, it's just as good as an oral recommendation. An example of good PR is the work of British billionaire, Richard Branson, who has set a number of world records on behalf of his Virgin brand. He crossed the Atlantic in a 74,000 cc hot air balloon at a speed of 392 km/h and, by amphibious vehicle, crossed the English Channel in just 1 hour and 40 minutes.
It is not necessary to spend millions on great PR companies. With a small budget, you can order publications in Media in three clicks and avoid overpaying agencies and companies. With PRNews.io, you can improve your online reputation and remove negative content from search results.
Content Marketing Platform
100,000+ media publications;
get backlinks to your product;
scale work with content distribution.
It's crystal clear that there are other advantages of good PR, but, first of all, you should be sure that your PR firm is one of the best in the market. And it's common knowledge that a PR crisis can completely ruin your business.
A PR Crisis is Not a Verdict
Good PR is when you're able to get your company name in front of a large number of people without seeming too sales-y or pushy.

Chris Wainwright
Director of Marketing, My Ameego
But even if a PR crisis happens, you can avoid a business disaster.
At first, you have to understand the nature of this challenge and limit the damage to your business. A detailed analysis of your business will strengthen it.
Every small business should remember the importance of public relations. Its concept is extremely vital when it comes to your business' success because you have to deal with different people who can recommend your company to their friends and neighbors or, vice versa, spread dreadful rumors about your business.
The majority of businesses will face a public relations crisis one day. It can be in the form of negative reviews or even huge scandals. A negative event can seriously damage a company's reputation. It's just impossible to have a perfect business because we are all humans, not robots.
When it comes to a public relations crisis, you should realize that you can't somehow control its outcome. But you can also try to use it as an advantage because, due to this crisis, your business's image is likely to be in the minds of your customers.
We observe bad PR examples even among huge American companies like Facebook or Uber face this form of crisis now and then. For example, Facebook was accused of neglecting data privacy, but later the company managed to prove that the accusations were false. Anyway, this incident can be a good lesson for small businesses.
Think About Your Future
Although the PR crisis might seem intangible, it can affect your business in the long run because everyone wants to work with trustworthy companies. Any mild accident can jeopardize your company's trust. And therefore, the PR crisis can become a major issue.
Every business should have the plan to handle the PR crisis. So, you should prepare a response team long before the crisis starts. You should react fast when an emergency happens. And it will be the key to success.
Most businesses understand the importance of good PR and invest heavily in making sure their public image is positive. However, not all businesses are aware of the potential pitfalls of bad PR.
Bad PR can come in many forms, from an unhappy customer or employee going public with their grievances, to a negative review or article appearing in the press. In some cases, bad PR can even be the result of something as innocuous as a poorly worded press release. Whatever the cause, bad PR can have a serious impact on a business. It can damage a company's reputation, alienate customers and prospects, and even lead to financial losses.
That's why it's so important for businesses to be aware of the potential risks of bad PR and take steps to mitigate them. Here are a few tips:
Monitor your online reputation: In today's connected world, it's important to keep an eye on what's being said about your business online. Set up Google Alerts for your company name and the names of key executives, and regularly check online review sites and social media to see what people are saying.
Respond quickly to negative publicity: If you do find yourself the subject of negative publicity, it's important to respond quickly and effectively. Address the issue head-on, and take steps to make things right.
Be proactive about your PR: Don't wait for something bad to happen before you start thinking about your PR strategy. Be proactive and invest in a good PR firm or consultant who can help you avoid potential problems and build a positive reputation for your business.
Good PR can help a business thrive while bad PR can be devastating. By being aware of the risks and taking steps to mitigate them, you can protect your business from the negative consequences of bad publicity.
How to Prepare for the Crisis?
It would also be wise to make your team up of both in-house specialists and external experts. Such a versatile team can see a problem from different angles.
Instead of blaming others, this team should gather all the facts about the crisis's origins and have a clear plan for how to proceed. You should admit your mistakes and never repeat them. As soon as you eliminate your problem, people will give up trashing you in social networks and kitchens.
But there is no doubt that in some instances, it is much better to avoid any statements, and patience is much more important because a press release can't slow down the blowback from the story.
Don't forget to identify everyone who needs to know all the facts about the story. It can be your business partners, employees, or, perhaps, stakeholders.
If you want to assess your company's image, you should monitor the situation. It will prepare you even for the most unexpected events. Pay attention to what people write about your company on the Internet. One negative article can significantly damage your business.
Don't relax when the crisis is over. You should remember that it can repeat, so conduct a post-crisis review. Think about the advantages of your employees and what you should have done differently.
When the crisis arises, avoid lashing out. Your emotions can only worsen the situation. And when you need to respond to the situation as quickly as possible, don't hurry up, but don't be too slow at the same time. Time can be your enemy in this war.
Good PR vs. Bad PR
Good PR is public relations done right. It means telling your story in a clear, compelling way that builds trust and interest. It also means choosing the right medium for each stage of your campaign—from writing press releases to creating videos and landing pages.
It's not just about throwing out a bunch of information on social media and hoping people will notice. Instead, it's about crafting messages that are relevant and authentic and tailoring those messages to the type of audience you want to attract. And it's about listening closely to what your audience says back to you so you can adjust your strategy accordingly.
Bad PR is anything else: false or misleading information spread via social media, email campaigns, or other channels. Or it could be actions taken without permission (like posting your own content without permission). Or it could be things like deleting posts after they've been published, or using social media bots to amplify the reach of a post without the author actually sharing it themselves.
Good PR Examples from Industry Experts
Agata Gruszka, International SEO Manager at Content Marketing Platform WhitePress
Good PR goes beyond PR itself and supports other marketing channels. Press releases can influence your SEO results – it is a great way to gain natural and strong backlinks to your website. Whenever publishing press releases, remember to add a link to your website. Cooperation between PR and Influencer Marketing Teams can bring great results for the company's visibility and brand awareness. So good PR is the one involved within different channels.
Mia Comic, Content Marketer of Instrumentl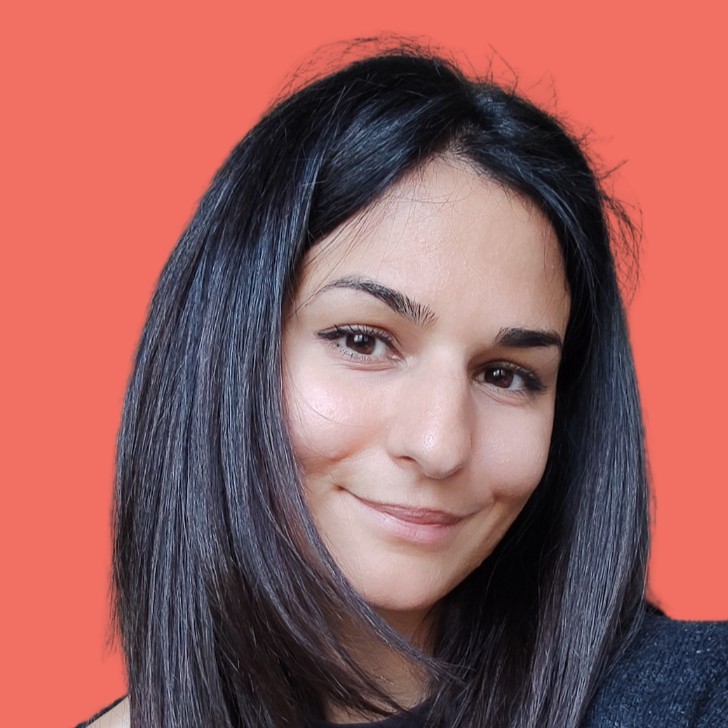 A good PR is focused on a specific market and builds trust with its audience by providing valuable content.
For example, our blog covers topics such as grant writing best practices, nonprofit accounting tips, and how to use new software features. We know our readers are looking for helpful advice, so we focus on creating articles that address the most pressing questions in the fundraising space.
On the other hand, bad PR is often unfocused and creates messages that lack credibility or clarity.
For example, one ineffective strategy would be to make blanket statements about your product without any evidence of success or highlighting key customer stories. Additionally, using buzzwords like "groundbreaking" or "revolutionary" can seem overly promotional; instead, you should strive to provide meaningful insights to your target audience.
Sam Wilson, Co-Founder of Virtalent
An example of a good PR story was Lego's recent 90th-anniversary campaign emphasizing the importance of play for kids and adults. Lego has consistently promoted positive PR stories and this one is no exception. It's fun, keeps things light, but also promotes a very positive idea with the world.
The campaign features a video titled "We Are All Builders" that discusses how children who build can lead to bigger things, while also promoting fun and happiness. I love the creativity of this ad and how I feel watching it, but also the fact that there is a deeper, stronger meaning behind it.
April Maccario, Founder @ Ask April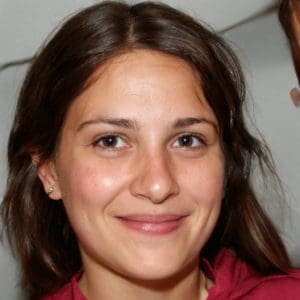 Public relation is an important tool for connecting a brand with the general public. There are many types of PRs available today, each with upsides and downsides. A good PR campaign should be both imaginative and informative. It ought to have the ability to grab the public's interest and hold it. On the other hand, bad PR is something that disseminates unfavorable information to the public and may cause adverse responses.
The promotion of LGBTQ rights by Facebook, which generates a lot of buzz in the community, is an example of good PR. They tend to raise awareness of various social concerns in addition to promoting the business. For bad PR, there is a beauty medical group that uses pimple- and hairy-girl models to promote enhancing one's appearance and self-love. It just conveys to the audience that there is a criterion for beauty. Many people react negatively to it, particularly women. Therefore, when creating PR, always keep in mind the people and the present situation.
Dragos Badea, CEO at Yarooms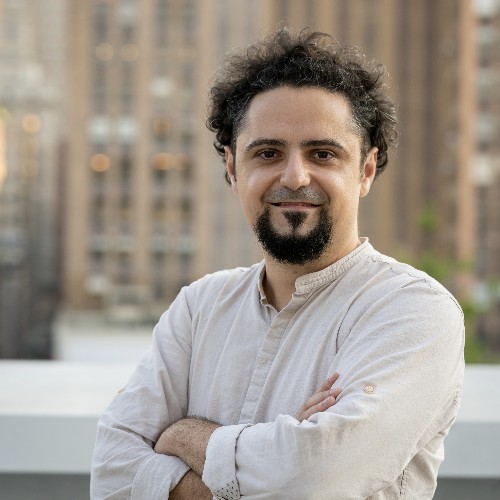 When it comes to long-term, well-crafted PR, there are few better examples than Patagonia. It's not exactly a secret that they've got massive environmentally friendly goals at the heart of their organization, but in the last year, they've really upped their efforts at PR to reach younger adults whose sustainability values match up closely with their own mission statement. This group is notoriously difficult to market, as they tend to be quite discerning and can smell PR for the sake of PR a mile away, but Patagonia has been doing a great job with their transparency-focused campaign.
They've made transparency the key priority of their recent PR efforts, communicating even the nitty-gritty details about their production and shipping processes to customers. Normally, this level of detail isn't needed, but for Patagonia's environmentally conscious consumers, it is a brilliant move. They've listed their mills and factories, publicized their supplier code of conduct, and have been very open in discussing their strategic sourcing and any shortcomings they still have to be fully sustainable, ecological, and locally friendly. Beyond all that, they've always been great at finding other ways to connect with their customers by publishing repair guides for their various product lines and showing how to best make their goods last as long as possible and how to repurpose them in case they finally wear down. Check out their Worn Wear College Tour for a masterclass in customer-centric PR—they essentially went to college campuses and asked students to bring them clothes to fix up. They gained nothing for their bottom line, but I can't think of many better options for some great PR.
Kate Kandefer, co-founder and CEO at SEOWind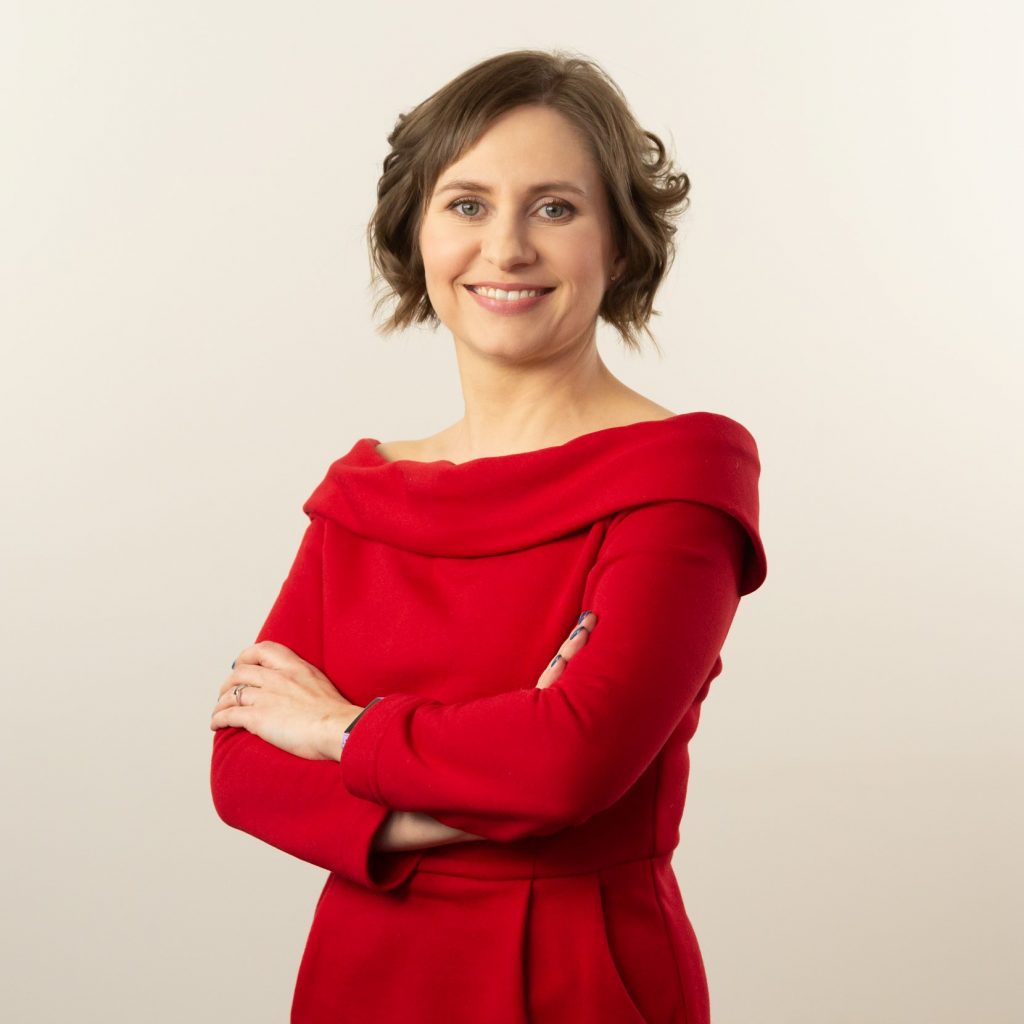 In 2022, the best bit of good PR work I've seen was done by Airbnb with a lot of support from grassroots movements to help victims of the war in Ukraine. Airbnb was quick to start partnering with international and regional NGOs and government organizations to secure homes for up to 100,000 people fleeing the war.
Beyond that, users of the platform also got in on the action by offering nearly 28,000 homes as possible points of shelter free of charge, with the company founders offering to match any donations up to ten million dollars. The publicity they generated from their actions, as well as a grassroots campaign to rent properties in Ukraine during the war to keep owners solvent, has led to the biggest and most positive bit of news the platform has seen in recent years by a fairly large margin. A real win-win situation as they helped a great number of people and patched up their rapidly declining reputation.
Chris Wainwright, Director of Marketing at the Canadian HR platform, Humi
Good PR is the kind that spreads like wildfire, and bad PR is the kind that you can't get rid of.
"Good PR" is when something positive happens for your company, that wasn't planned by you. Like, let's say your product is so revolutionary that a famous person uses it and makes a public announcement about how much they love it. In this case, even though you didn't set out to make this announcement happen, now everyone knows about your product—and if they want to try it for themselves, they totally can! Plus, if that celebrity happens to be someone people trust, then even more people will want to use your product because of who said they liked it.
Bad PR is when something negative happens to your brand or business, and there's literally no way you can stop it from spreading around the world. Bad PR usually occurs when someone finds out something wrong with your company or product—like maybe one of your employees did something illegal—and they talk about it publicly until everyone knows what happened. Or perhaps someone got food poisoning at one of your restaurants and shared their experience online so other customers know not to go there anymore. In either case, once this information goes viral, it's hard to stop it from spreading worldwide and affecting your sales.
Nathan Walters from BestReviews.co.uk
An inclusive, non-exploitation celebration of the client's customers is what good PR does whereas; Bad PR is very self-explanatory; it simply involves doing the exact opposite of what PR is supposed to be.
Good PR Examples
Example:1
A company that responds quickly and efficiently to customer complaints is demonstrating good PR. This shows that the company is interested in protecting its reputation and is willing to take steps to improve its customer service.
Example: 2
A company that proactively communicates with its stakeholders (such as shareholders, employees, and the media) is demonstrating good PR. This shows that the company is open and transparent, and is willing to engage with its stakeholders.
Bad PR Examples
Example: 1
A company that is constantly embroiled in controversies and lawsuits. This will make the company look bad in the eyes of the public and will make it difficult for them to attract new customers and partners.
Example: 2
A company that is known for making poor-quality products. This will make the company look bad in the eyes of the public and will make it difficult for them to attract new customers and partners.
Samuel Charmetant, the founder of Artmajeur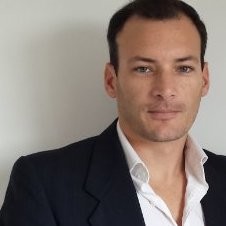 A good PR is about making a long-lasting impression on a viewer's mind. Sometimes some PR campaigns are so powerful that we can never forget them. It happens because we can connect with them somehow, or it's related to our views or thoughts.
A good PR campaign can be on familiar topics like women's empowerment. It can be impactful, even if it gets used many times. The point is how you present your campaign on the issue. For instance, Stabilo Boss's campaign to highlight successful women throughout history was a big hit.
Shaun Martin, owner, and CEO of Cash For Houses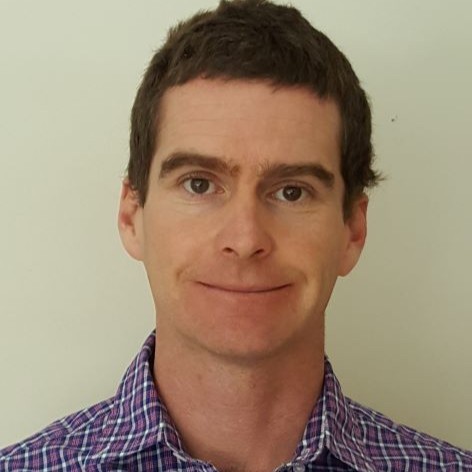 Good PR:
When a company does something for the community, it's a great way to get good PR. For example, if a company donates money to fund research or other projects that help people, then they are likely to receive positive press. People like companies that do good things for the world around them.
Bad PR:
When a company makes a mistake or has an issue with its product or service, it's going to be in the news. The problem is that negative news travels faster than positive news and can be more damaging than any positive press. If a company gets bad PR because of something they did wrong on their own accord, then they're going to have some trouble getting out of it until they make up for it somehow (like donating money).
Erik (Huy) Pham, CEO of HealthCanal.com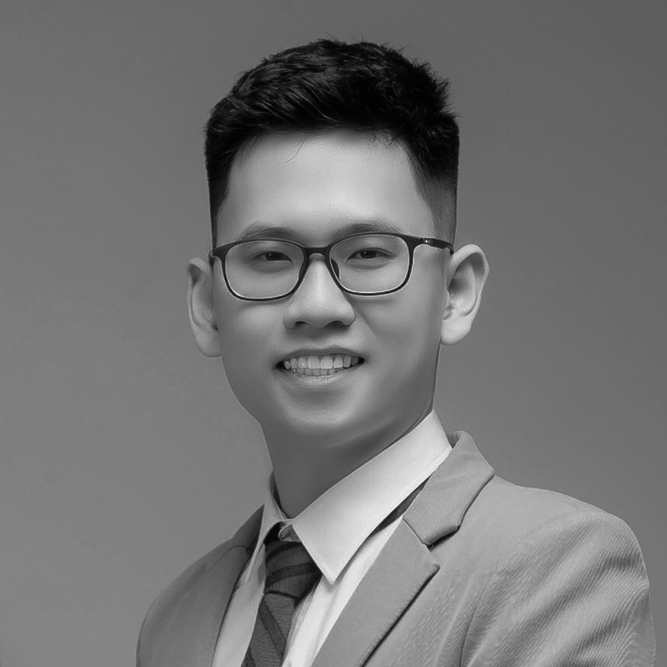 Good PR is an integral part of any successful business. It helps to create a positive image and reputation for the company, and it can help to build relationships with both customers and other stakeholders. Good PR also helps to raise awareness of a company's products or services, as well as its values, mission, and goals. One of the most notable examples of good PR in 2022 was the response of USA Networks to its customer service issues. After customers complained about long wait times, poor technical support, and slow responses, USA Networks took swift action. They implemented a new customer service system that included round-the-clock live chat and email support, along with faster resolutions for customer queries. This change improved customer satisfaction and increased brand loyalty.
Amy Wampler, the CEO of Spartan Mechanical
Tesla and SpaceX: SpaceX Launches a Tesla into Space.
Everyone is aware of Elon Musk's desire to send people to Mars. So it was noteworthy when SpaceX sent their newest rocket, the Falcon Heavy, into orbit. My opinion is that the launch of a cherry-red Tesla Roadster into orbit while blasting David Bowie's 1971 hit "Life on Mars?" by the Falcon Heavy was the greatest automotive PR stunt in history. The vehicle will now spend millions of years floating between Earth and Mars, serving as a warning to both present and future generations to never give up on their dreams. Both launches were successful, which enhanced the standing of Falcon Heavy and SpaceX. Given that Falcon Heavy is currently the most powerful rocket in existence, it is reasonable to assume that it will be able to deliver cargo to Mars, launch heavy satellites and future space stations into orbit, and even carry people to the moon. And if Elon Musk is to achieve his lofty objectives, he must get the public to believe that.
Lobban Erwin is a Media Relations Specialist at seoplus+
Good PR is known for telling a brand's story in a clear and compelling way. However, excellent PR professionals will provide clients with a means for advancing brand visibility and thought leadership by aligning PR efforts that are educational and valuable to the audience. It is all about understanding your client's service offerings and how the experts behind the company can deliver their unique insights and story to the right audience.
Some of the most outstanding PR efforts come through providing the community with an informational or exciting resource and using media connections to make it go viral. For example, for the past two years, Orkin Canada has released their list of the "Rattiest Cities in Canada," which provides the public with an engaging infographic of where the most rat-populated cities are located across the country. This kind of content gets readily picked up by news sources. It can be incorporated into link-building efforts by using an unlinked mentions strategy to direct people to the client's website. Using exciting initiatives like this going on in your company as leverage in PR is one of the most effective ways to get earned media coverage.
Thomas Niemczewski, CEO and Founder at Dream ChasersPhoto
Good PR can help you build buzz around your brand, attract new customers, and boost your bottom line. Bad PR, on the other hand, can damage your reputation, cost you customers, and lead to big financial losses.
What makes for good PR, and what makes for bad PR?
In general, good PR is about creating a positive image for your company. It's about building relationships with the public and the media, and it's about promoting your brand in a way that makes people want to do business with you.
Bad PR, on the other hand, is about creating a negative image for your company. It's about alienating the public and the media, and it's about promoting your brand in a way that makes people want to avoid doing business with you.
How can you make sure your PR is good PR? Here are a few tips:
Be transparent: The public and the media are more likely to trust a company that is open and honest about its activities. If you're trying to hide something, it will eventually come out, and it will likely damage your reputation.
Be responsive: If something goes wrong, don't try to cover it up. Be upfront about what happened, and be honest about what you're doing to fix the problem.
Be proactive: Don't wait for a crisis to happen before you start thinking about your PR. Good PR is about building a positive relationship with the public, so you should be working on that long before there's any chance of a crisis.
Jimmie Hamilton, CEO & Founder, HiHomePicks
Good PR has clearly defined every aspect, every action needed, every possible situation, and was planned thoroughly to increase the chances of achieving all its goals and targets!
On the other hand, Bad PR can only be identified once everything is done. It is often the result of poor planning and execution.
Bad PR can damage a company's reputation. Common mistakes that lead to bad PR include:
Failing to define the target audience
Setting unrealistic objectives
Not having an effective distribution plan
And not preparing enough by not testing everything
One example that I seem to always remember was the unveiling of Tesla's Cybertruck. Elon Musk and his associates attempted to break the truck's glass during its live unveiling as part of the event to demonstrate the vehicle's durability and resistance. Sadly, things did not turn out the way they had hoped. The car's windshield cracked. Twice!
This has continuously reminded me to always test everything multiple times to ensure nothing will go wrong during the PR event.
Ilija Sekulov, Digital Marketing at mailbutler.io
One good example is:
Ice Bucket Challenge
Ice Bucket Challenge has been one of the industry's most successful public relations campaigns. The ALS Association has launched this campaign to raise awareness of this serious disease. People challenged each other to donate and help find a cure.
One bad example is:
Elon Musk trying to do Twitter PR himself with his offending tweets, firing engineers in Tweets (source) and whatnot. I think he is way off-hand and Twitter will collapse with his leadership.
To Sum Up
Don't forget that the news cycle is rather short. And people will turn their attention to something else soon. Your path to success cannot always be smooth. And "bad" press will occur from time to time. It can distract you from the desired result but be strong and patient, and it will lead you and your business to success. Good taste and manners can create miracles.