Thinking about other variants different from Cision Social Software? Evaluating different software, marketing and PR managers have to compare competencies in features such as integration and deployment, service and support, and specific product capabilities.
Check out my description of other alternatives to Cision, another great service for your business. But first, let's make sure you know all the Cision's features and advantages.
Content Marketing Platform
100,000+ media publications;
get backlinks to your product;
scale work with content distribution.
Cision Social Software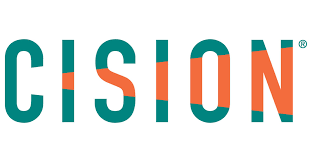 Location: USA
Year launched: 1867
Cision Communications Cloud is a service for finding journalists and media listening. Cision is a cloud-based reputation and media management platform for both online and offline media channels. Main features cover social media monitoring, posting, and insights.
Cision is very good at social media management, which allows its clients to post content to social media accounts. The system collects data from customer interactions on social accounts and other online channels and helps to identify factors driving brand image.
Cision allows users to track competitor performance by comparing social media posts on competitor social media profiles. Users can also monitor competitor metrics such as brand-specific tone and product positioning. If you want to discover what the audience thinks and says about your company, brand, Cision Social Media Software will enable you to collect all posts and mentions related to you. With it, you can dig deeper through data and get ideas to monitor and evaluate the social engagement and performance of your PR activities. Insights you receive from these data can be useful so you can take better decisions for your company.
Cision is also a perfect service for government PR agencies since it was built to help political action committee (PAC) participation and ensure compliance. In addition, Cision is empowered with features that help improve the mobilization of grassroots shareholders.
Pros of Cision:
The Cision database is a good starting point for building media contacts, and its results include contacts from mainstream media, local newspapers, and active blogs.
The headline database contains millions of media contacts.
Contact lists can be exported to Excel.
Mega-users are reporting good ROI on their Cision database.
The information provided by the Cision database includes preferred contact history methods.
The Cision database will track online news search queries submitted by articles.
Cons of Cision:
Users complained about the capacity limitations of the Cision database.
This software is currently only available as an online tool, rendering mobile users ineffective.
Some of the contacts provided by the Cision database are people who left their media companies more than two years ago.
A Cision database license can cost more than an employee's annual salary.
Cision doesn't share their prices without requesting a demo but according to user reviews, it starts at $7200 per year.
PRNEWS.IO as an Alternative to Cision
PRNEWS.IO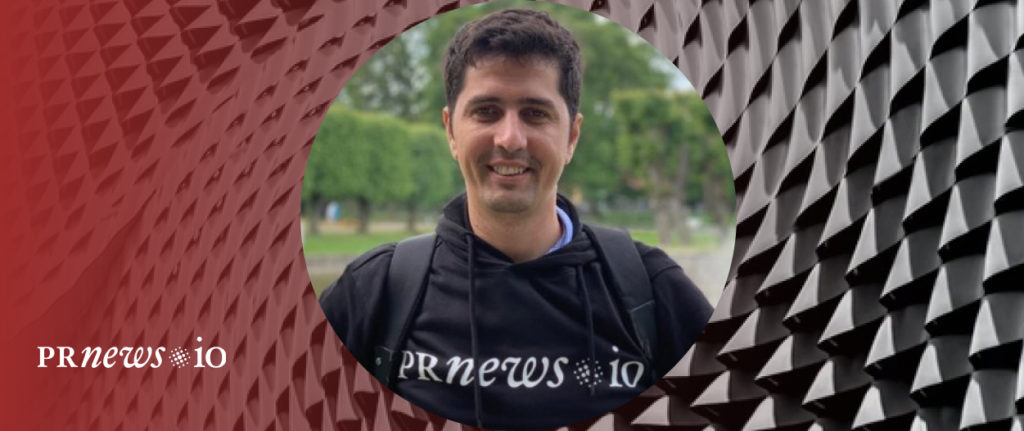 Location: Tallinn, Estonia
Year launched: 2015
Price: starts from $49
PRNews.io is a budget-friendly alternative to Cision for creating content, finding and pitching relevant journalists, distributing your content. Here's a side-by-side description to help you be aware of all opportunities to benefit.
PRNEWS.IO has years of journalistic experience in creating featured articles, advertising stories, and press releases. Creating and distributing the content is their business and they do it successfully. They guarantee to have your content written, checked, approved by you, and uploaded within two days.
They can create press releases on various topics – describing your products and services, spreading important information about your company, or broadcasting some industry-specific news featuring your brand. Your press release will be created by professional journalists and checked by experienced editors to ensure grammatical accuracy and polished professionalism in every sentence.
PRNEWS's team also is adapting to search engine optimization, knows how to create the content around appropriate embedded keywords, so that your article will be fully SEO optimized to provide the best search engine ratings.
PRNEWS.IO is a tool, which will help you save your most valuable thing – time. With PRNEWS.IO you'll avoid duplicate content, delays, excuses, and low-quality media outlets.
Other Alternatives to Cision
Falcon.io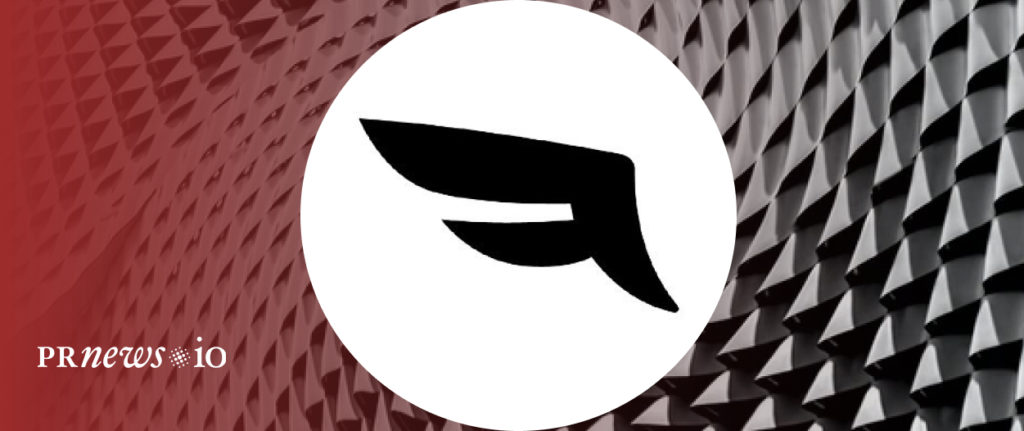 Location: Copenhagen, Denmark
Year launched: 2010
Price: $1,750 per month (billed annually)
Falcon.io belongs to one of the biggest software-as-a-service (SaaS) tools improving customer experience management and social media marketing. It is a great software designed for professional marketers, PR managers, small- and medium-sized companies, and marketing agencies.
The tool provides features used for social media engagement, content publishing, social media monitoring, analytics, and clients' data management. With these awesome features, marketers and businesses can effectively promote their products/services, provide personalized brand promotional service, rouse the interest of their target audience and grow followers on social accounts.
The solution enables companies in different fields to effectively discover the full potential of digital marketing, social media marketing, and advertising by managing multiple client touchpoints in a single powerful platform.
In addition, Falcon.io also enables businesses to deliver engaging and more personalized content that fits their target audience, based on enriched customers' data. It covers a highly user-friendly website that is both collaborative and complemented by support and consultancy services across the board.
PressPage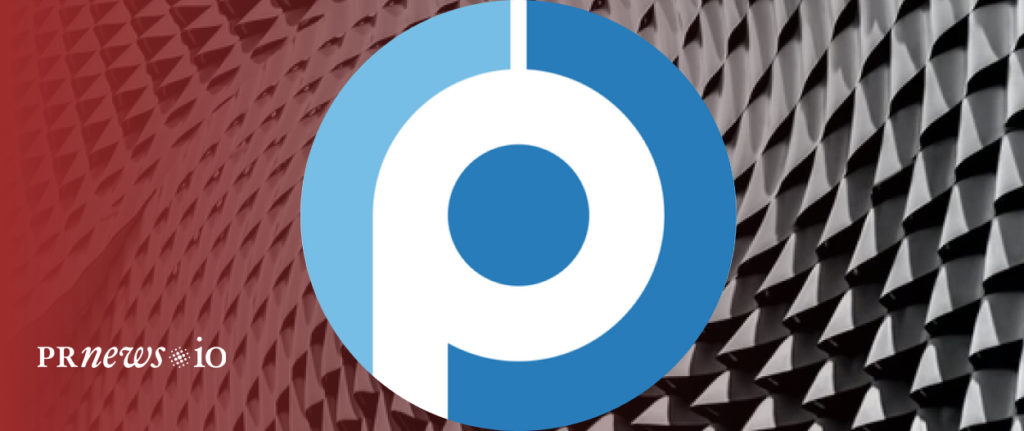 Location: Chicago, Amsterdam
Year launched: 2010
Price: starts from $399
PressPage is one of the biggest content-sharing sources for social newsrooms, online press centers, and online media platforms. It allows today's most engaging companies to become tomorrow's best content providers. Their software and technology are uniquely built to add workflow efficiency and distribution productiveness. This tool enables PR managers to share engaging and optimized articles that are published directly into the search and social platforms. Great stories deserve huge recognition, that's why PressPage offers its users the latest technology to become popular among the targeted audience.
With PressPage, clients can distribute their updates and news to the public via unique content with help of online newsrooms. The easy-to-use distribution service of PressPage, covering social media integration, list management, the mail creator, and social push, helps businesses to publish their content to multiple media outlets with ease.
MeltWater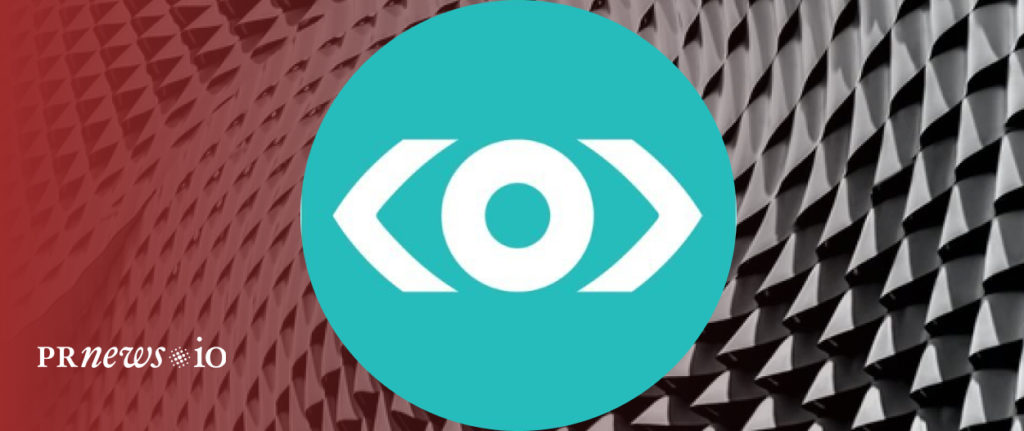 HQ Location: San Francisco
Year launched: 2001
Price: from $333/month
Meltwater is a cloud-based PR software that is available in SaaS version, can be used easily. This service comes enriched with a wide range of public relation characteristics like clippings management, digital asset management, posts' author database, etc.
Meltwater operates with AI to assist its clients to get deeper and better business insights. The enriched media contact database assists in creating a better engagement with famous bloggers, reporters, and media influencers. This tool can raise your press release publication frequency. It is also useful in social and news monitoring and building reports for your KPIs.
The users of its platform can analyze publications and social media coverage with ease, with both qualitative and quantitative parameters. Their widget library allows users to seamlessly build dashboards, to help display media coverage and report on different indicators of their public relations activities. All elements and blocks have an interactive and UI interface to tell you the context behind the numbers.
SEMRush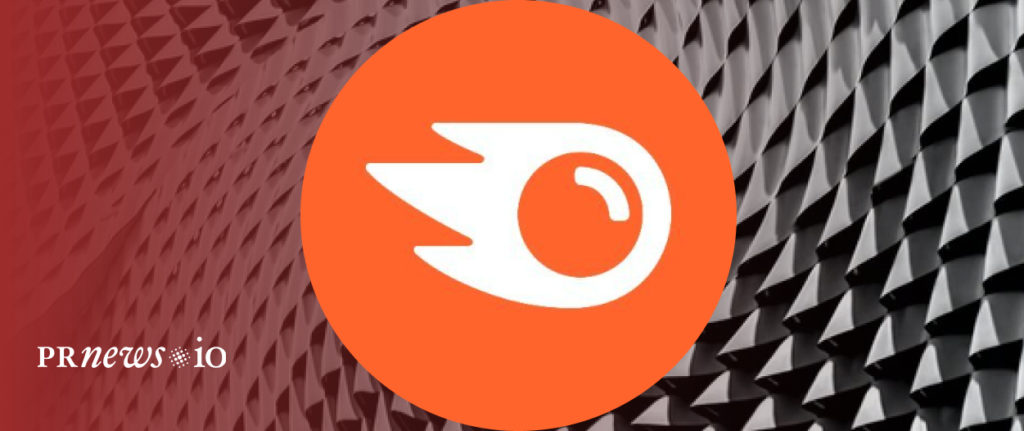 Location: Boston, MA
Year launched: 2008
Pricing: from $119.95
SEMrush is an online digital marketing service for finding marketing analytics and improving online visibility. Its tool assists brands of all sizes and fields to optimize their visibility across all channels and create engaging content for their clients. Their functionality also helps you discover great growth opportunities, while media and tracking tools assist users to run experiments continuously and more accurately measure results.
SEMrush features simplify PR experts and marketers with PR, SEO, PPC, content marketing, marketing insights, SMM, campaign management, and many more.
SEMrush contains six toolkits for the in-depth and versatile study of the companies' websites and competitors. This also includes content marketing, competitive research, SEO, advertising, social media, and management functionality.
IssueWire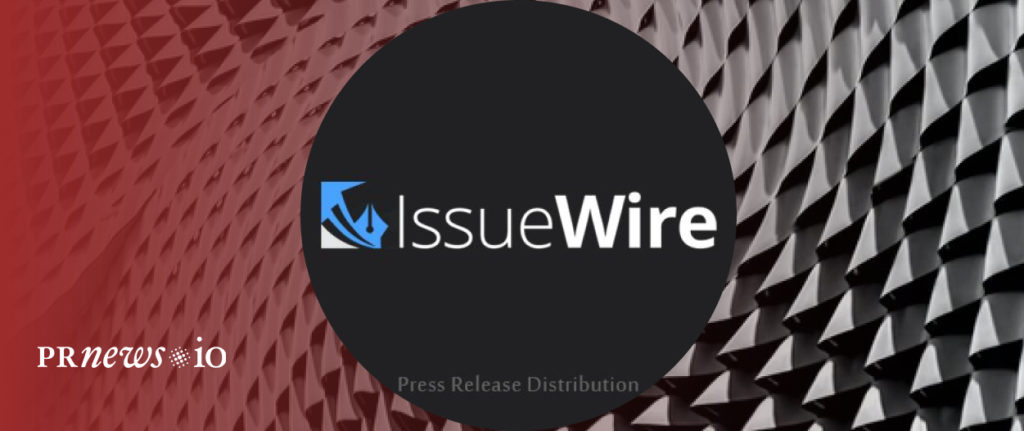 Location: India
Year launched: 2017
Pricing: from $42/month (also, the free option is available)
IssueWire is a content distribution service that empowers business owners and PR managers to distribute worthy news to media outlets, newspapers, major news outlets. It helps to acquire new users and improve digital and social presence.
Issuewire is a leading source of media services to marketing and public relations managers It provides press release distribution services and publishes more than 150+ media outlets for users. Its service helps the clients reach a maximum of people based on the suitability of the content. It impacts the audiences as well as the surroundings around them.
NewsWire.Jet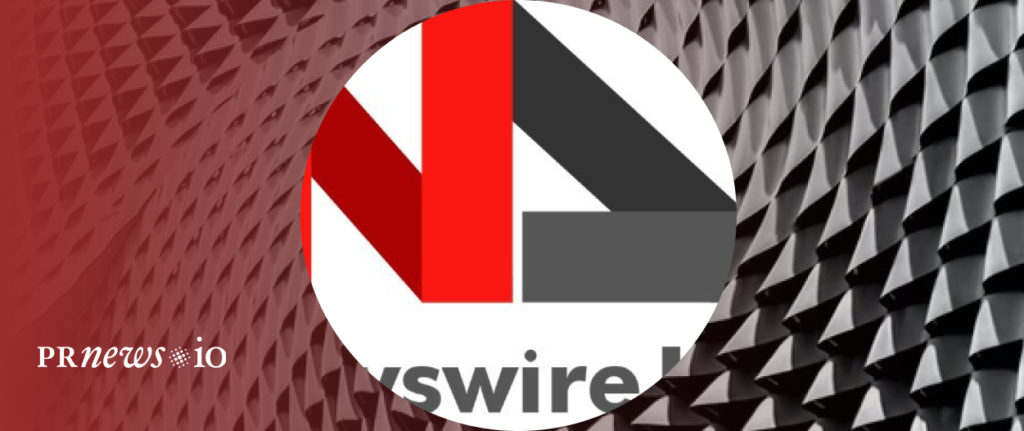 Location: USA
Year launched: 2018
Pricing: from $59/month
NewsWire.Jet is a unique way to promote your next event or product update as well as new clients and increase the visibility of your business. There are lots of ways in which you can share your event press releases. Newswire Jet gives you the opportunity to have all your articles shared at an affordable price up to four times per month. A day or two after the content is distributed, the Newswire Jet team sends you a report in a PDF file with information showing all the distribution publications. The report shows how links in the various submission platforms are performing.
NewsWire.Jet is the tool that can give you the right exposure for a good price. All its users have all the opportunities to connect with industry-specific media outlets and journalists. In addition, they provide content distribution on television, radio, and print, unlike other press release distribution platforms. They are able to choose for you the most appropriate channel to gain popularity and new clients.
Faselis Growth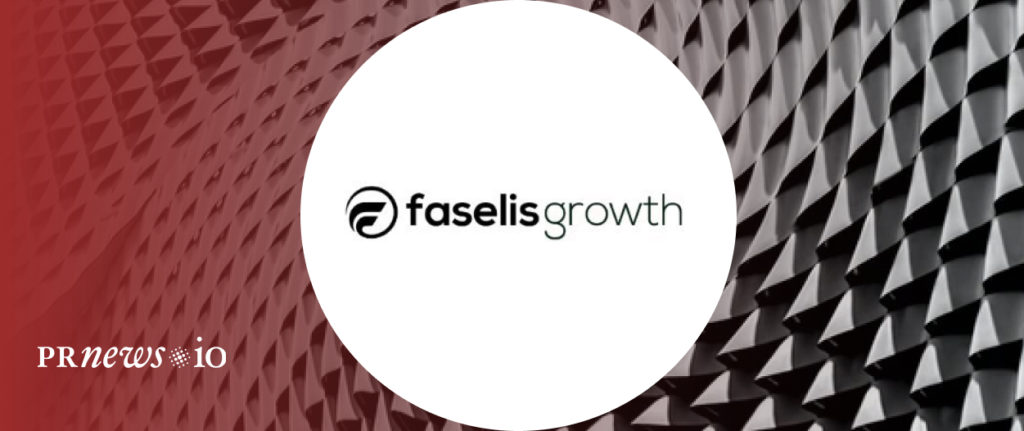 Location: Flevoland, Netherlands
Year launched: 2017
Pricing: from $750
Faselis Growth provides a user-friendly platform in the cloud to quickly produce and distribute press releases directly to a reporter's inbox.
The cloud-based PR tool is functioning as an assistant in developing a narrative that smoothly is pitched to targeted journalists. Moreover, Faselis Growth provides international distribution service to a broad set of large media channels including the U.S., Netherlands, South Africa, Belgium, Turkey, MENA, and Central Asia.
With a simple interface, Faselis's users can build reports with information about the opens among journalists, how many releases were opened, and links clicked within your posts.
COVERAGEBOOK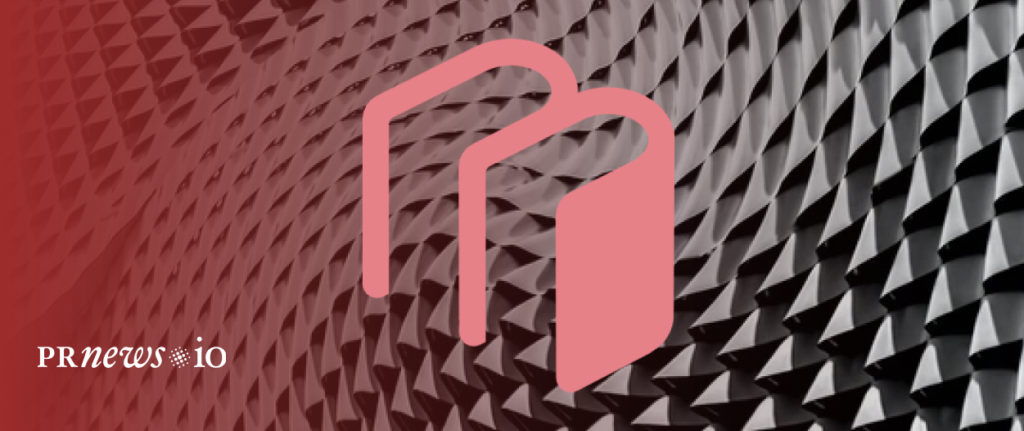 Location: United Kingdom
Year launched: 2014
Pricing: from $99/month
COVERAGEBOOK is a cloud-based coverage reports and PR management platform. This tool aims to avoid the painstaking work involved in building coverage reports. It helps clients track media coverage more productively and effectively, saving them from creating countless tables and hours of tiresome manual work. It allows PR experts to create and display media coverage reports in a matter of minutes and provides an intuitive visual to get things done much faster.
This tool allows agencies and teams to present their activities and measure their impact. COVERAGEBOOK also provides a free Google Analytics tool that gives deep analytics into the web traffic related to press coverages. Accurate and meaningful reports provide an overview of ROI, while the smart automation characteristics save lots of time of manual work and increase productivity.
Critical Mention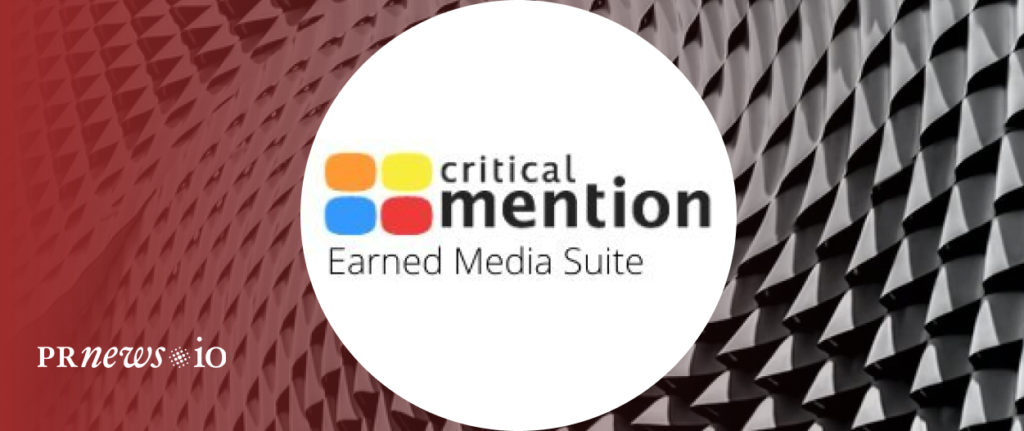 Location: New York
Year launched: 2002
Pricing: from $900/month
Critical Mention is a cloud-based media monitoring platform that allows you to be promoted on TV and radio channels, associated metadata.
Critical Mention's key functionality covers online news tracking, broadcast monitoring, and social media monitoring. It offers insights to create reports through custom templates, graphs, and tables and visualize coverage on density maps and word clouds. Critical Mention collaborates with global TV and radio sources, Nielsen markets, online newspapers, magazines, cable networks, trade publications, forums, and blogs. It allows its clients to share and refine an editing tool.
Wrapping Up
PR distributing and analytics services are widely used technology, and many PR teams are looking for user-friendly, effective software tools with media databases, contact/campaign management, and newsrooms. Looking for an alternative to Cision for your company use the platforms listed above and choose what is the best for your needs. Please, help us with other Cision alternatives, describing them in the comments below, if you have such.