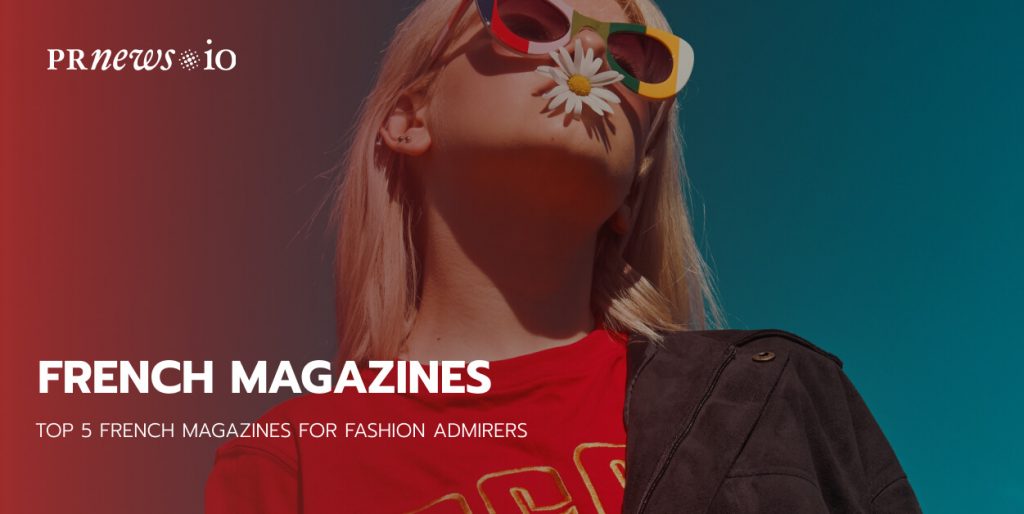 France is the country that started fashion-related journalism. If you love luxury, beauty, and style as much as French men and women, the following French magazines have to be in your collection. They are an unlimited source of style and beauty inspiration to satisfy your exclusive taste. Not only do these French magazines guide the reader into the world of fashion, they provide up-to-date advice on what to wear, showcase beautiful objects, predict the top trends in fashion for the upcoming season, but they also influence and shape our modern society. It goes without saying, each French magazine we are going to present is a real artwork and deserves a place in our home collections!
How to Choose the Best French Magazines about Fashion?
French magazines influence the way people dress on special occasions and in daily life. They help us see the beauty in our world. They inspire people to live better and see the world in beautiful colors. It is time to choose your outfit and make your dreams come true. Let's have a look at the top 5 most influential French magazines, which give us true inspiration to make our lives more stylish.
1. Vogue France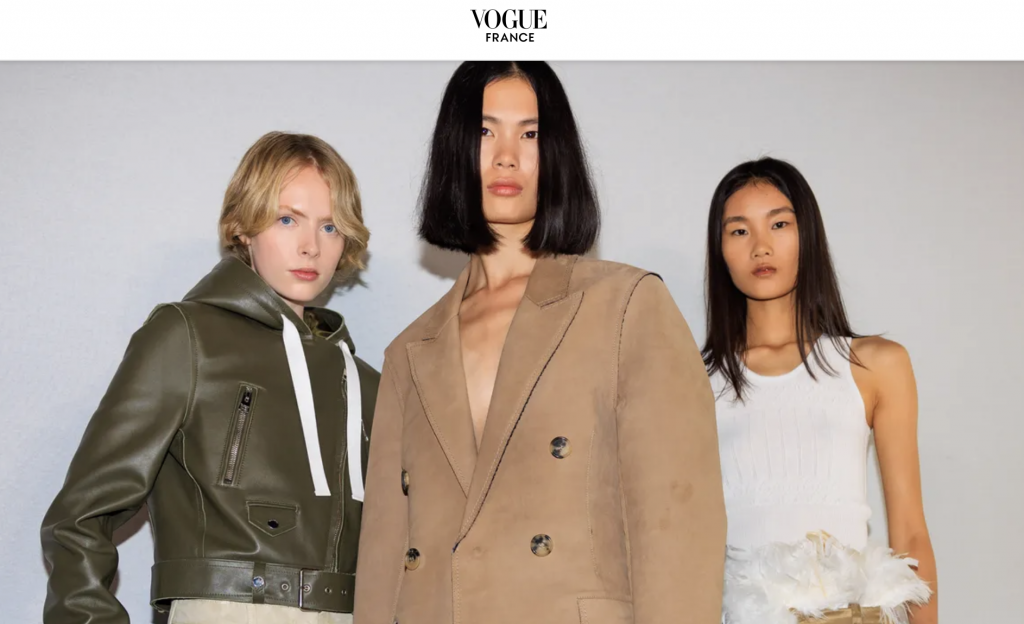 Vogue France is one of the most popular French magazines. It has the reputation of being the fashion Bible. This magazine keeps on inspiring readers with eye-catching photos and articles related to fashion. It has been with us for more than a century already. The team cooperates closely with the creative and powerful elite to craft the best fashion magazine in the world. By reading the magazine, you will learn about the latest fashion collections from leading fashion designers. Its talented fashion editors know how to present fashion in the best manner. It collaborates with world-known photographers, such as Hoyningen-Huene, Bourdin, Watson, Klein, Testino, Newton, Lindbergh, and many others. The best fashion couturiers are happy to present their collections on the pages of Vogue France. We speak about Yves Saint Laurent, D&G, Lagerfeld, who have made appearances on the pages of Vogue throughout the years.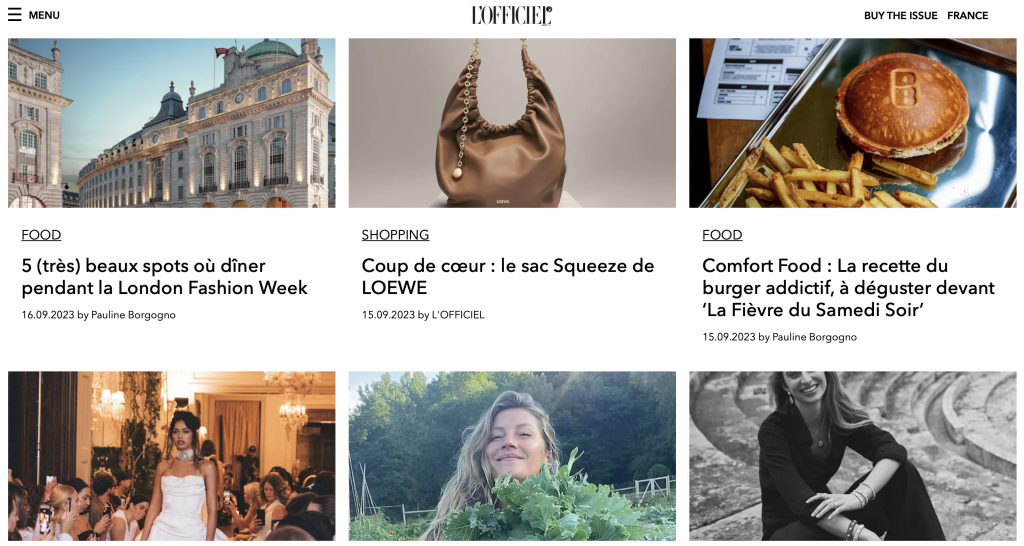 L'Officiel is another leading magazine with the reputation of being the formal voice of French fashion entirely. The magazine has played one of the most important roles in shaping world fashion, interior design, modern art, and culture. Its history started more than 100 years ago. It is not just a luxury fashion magazine; its editors and writers are interested in influencing people's attitudes and values to create a better world, which celebrates beauty and diversity in all forms. Did you know that in the beginning, L'Officiel was a publication for traders and buyers working in the fashion industry? Nowadays, it is much more. Thanks to this French magazine, many well-known fashion designers, such as Balmain, Balenciaga, Dior, and even Yves St Laurent, boosted their careers. The fashion magazine gets published in three languages: English, French, and Spanish to reach as many readers as possible.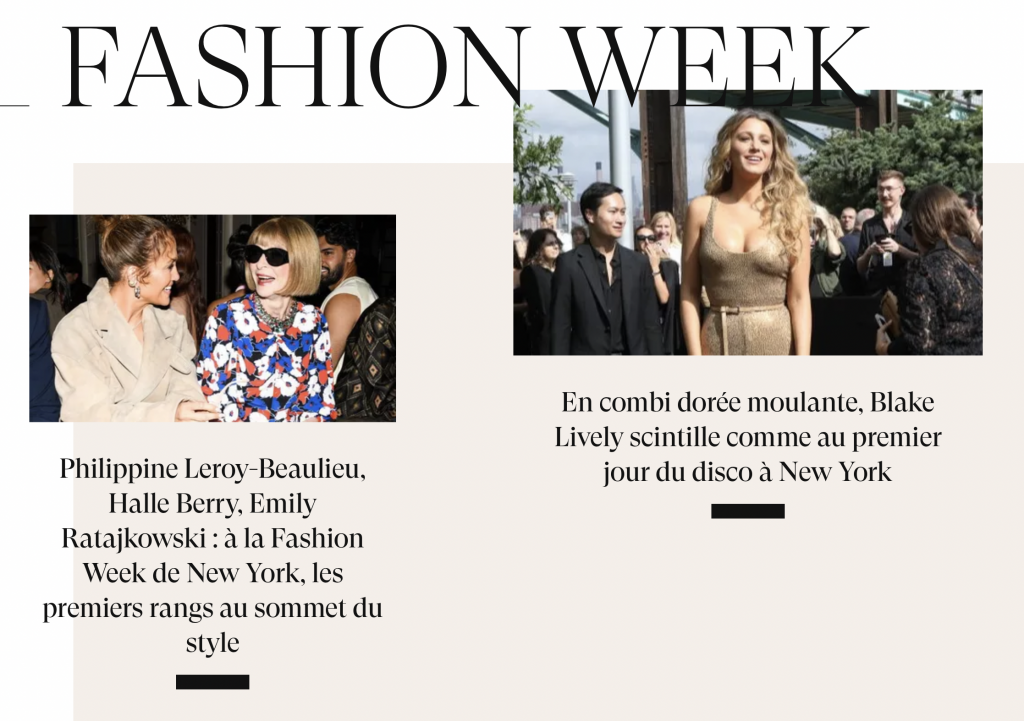 Madame Figaro is a weekly French magazine, which has been published since 1980. It collaborates with Le Figaro, which is one of the oldest French newspapers. Nowadays, the magazine is available online. The popularity of Madame Figaro magazine is enormous, and everything is thanks to its interesting and diverse content. You can find interesting articles on the following topics: fashion, art, beauty, interior design, fashion events, and detailed career guidance. The reader will appreciate high-quality visuals and a unique writing style. The pages of the magazine are filled with breathtaking stories of the most influential and talented experts in fashion, art, design, and culture. Did you know that Lagerfeld was its guest editor-in-chief (a September 2010 issue)? Thanks to the top designer and his best friends, the reader has a chance to enjoy a special Madame Figaro's edition devoted to the 50s. It is the first French magazine that started publishing in-depth stories of women from different parts of the world, making them more confident and influential.
4. Elle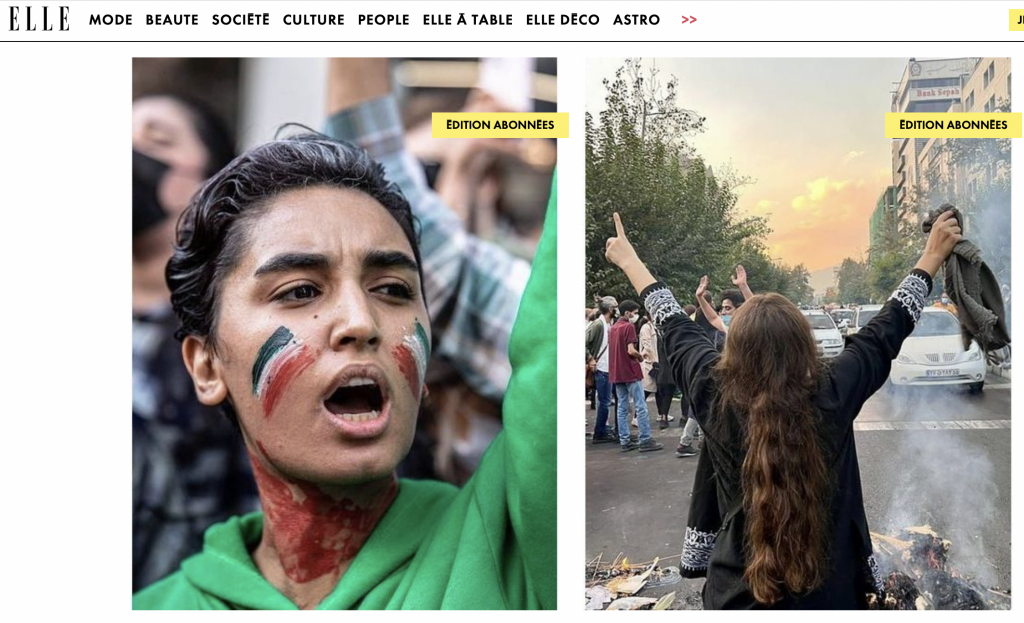 Elle is known as the world's largest fashion-related French magazine. It has been regularly published since 1945. Every fashion lover can recognize its title. The magazine has its known slogan, which says "If she reads, she reads Elle." The magazine is all about fashion, art, and style. Additionally, the magazine works hard on supporting women from all around the world. The goal is to empower them in all forms. The Elle magazine is known for its detailed articles and provocative discussions of different topics. The content is presented in an inclusive manner to break old-school stereotypes of fashion and beauty. Elle has been standing for women's rights from its creation times. That is why the magazine has gained an enormous audience. Did you know that Elle is the first fashion magazine that has stopped demonstrating animal fur?
5. Numéro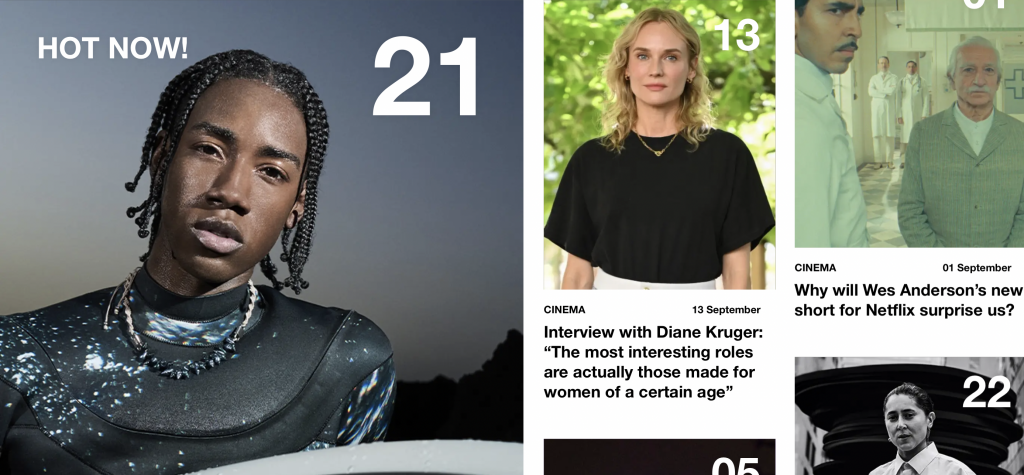 Numéro has been published since 1998. There are more than 200 magazine issues, which makes it one of the leading French magazines. By reading the magazine, you have a chance to explore avant-garde culture, fashion, and modern art. You will not find more popular magazines among fashion elites and fashion admirers. The reader can appreciate dynamic content, which is directed by the talented founder Elisabeth 'Babeth' Djian. In the beginning, Numéro was created for intelligent women who are curious about art, style, fashion, design, and beauty products to attract men.
Conclusion
People who admire beauty and fashion must have Vogue, L'Officiel, Madame Figaro, Elle, and of course Numéro in their home collections. All these French magazines present different visions and voices, yet they all have a common mission to influence modern society in a positive way. By reading the pages, you will find enough inspiration to make your dreams come true.
Content Marketing Platform
100,000+ media publications;
get backlinks to your product;
scale work with content distribution.