Expanding your business and want to be published in Spanish news sites and magazines? Leverage the power of content by connecting with authority journalists and collaborating with reliable blogs in Spain and inside the Hispanic audience. Spain and Hispanic countries have a vibrant media industry, including print and online newspapers. Hispanic news sites are as varied as the Hispanic community itself. These news sites may be written in Spanish, English, Galician, Catalan, or bilingual. They may focus on specific Latino communities, broadly cover all of Latin America, or focus on breaking news in the Spanish Kingdom.
Here, I've gathered the best Spanish news sites from thousands of other digital news sites on the web ranked by traffic, domain authority, social media followers, and updates.
Content Marketing Platform
100,000+ media publications;
get backlinks to your product;
scale work with content distribution.
Most Popular Spanish News Sites
BBC Mundo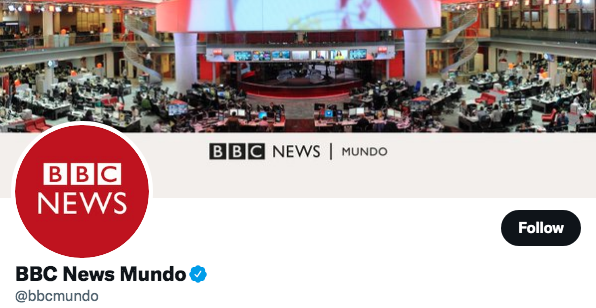 BBC Mundo is a website news digital platform. It covers updates with various topics such as Latin American, Spain, international, economy, health, science, society, and culture or sports. This online news site provides also a video category where you can also watch or listen to Spanish news. At the beginning of 2014, 15 years after its creation, BBCMundo.com achieved over 8.5 million monthly unique visitors who like reading its stories, watching its videos, listening to its interviews, and follow their Facebook and Twitter profiles to share its articles.
CNN en Español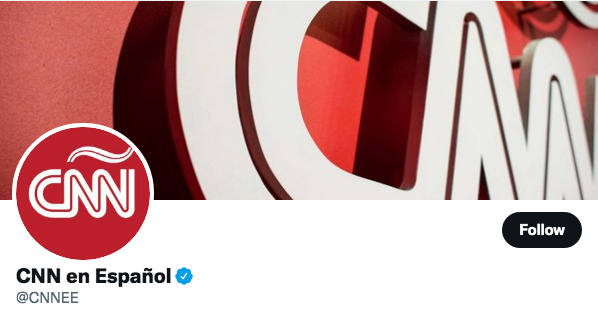 This is the Spanish edition of the world-famous CNN, the US news channel. The news platform is focused on current news in the United States and Latin-American countries. You can also find World news as well as specific categories, such as technology, health, life, travel, money, and entertainment. The website also offers its visitors many videos, online TV channels, and radio stations in Spanish, providing a more interactive experience.
El Mundo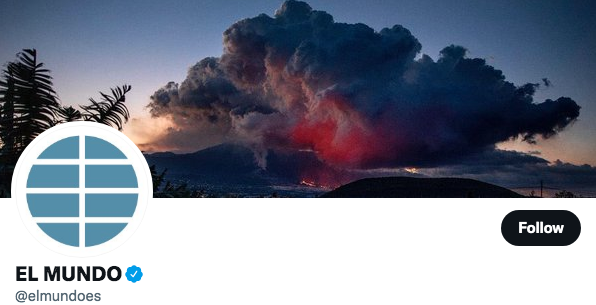 El Mundo is one of the biggest news sites in Spain after El País and takes a center-right position. There are two digital versions, one for Latin America and one for Spain, so wherever in the Hispanic world you are interested in, there's something for you. In the Spanish edition, alongside the typical newspaper category such as economy, international, and culture. One topic that draws attention as out of the ordinary is the controversial but typically Spanish spectacle of Toros or Bullfighting.
Marca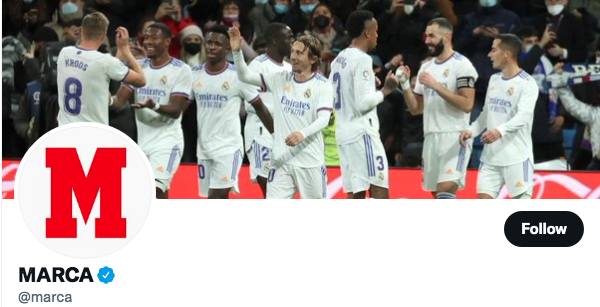 Marca is a Madrid-based Spanish-language sports news site that covers all types of sports. It especially includes great coverage of La Liga, so is perfect for millions of fans of Spanish football. Being one of the most popular sports publications in Spain, it is a reliable source of sports news. In addition to national, Marca also covers international sports leagues like the British Premier League and the NFL, while also describing lots of other sports like MotoGP, Golf, and Boxing.
RTVE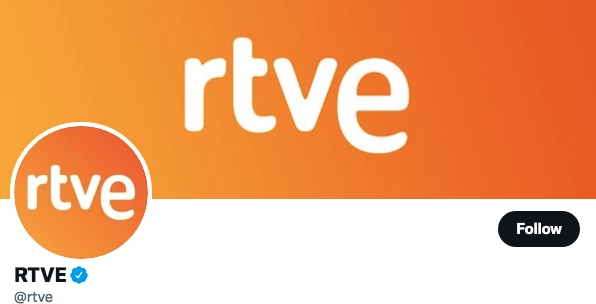 RTVE is the largest public brand in Spain that offers TV channels, radio stations, and online formats of news posts. Staying on the platform, its subscribers can listen to the Radio Nacional de España stations (Spain National Radio) live, watch the programs live on Televisión Española (Spanish TV), read the latest news and witness many live events, read the corporate blogs, as well as the 24-hour news channel.
Spanish News Sites
Looking for Hispanic-related media to publish your content? Here, at PRNEWS.IO, we can create and distribute a PRNEWS.IO newsfeed for all types of businesses or individuals. It's easy. Here is a small list of some Spanish news sites, which you can be published in through the PRNEWS.IO platform.
Diario AS.com
Website | Advertising page | Twitter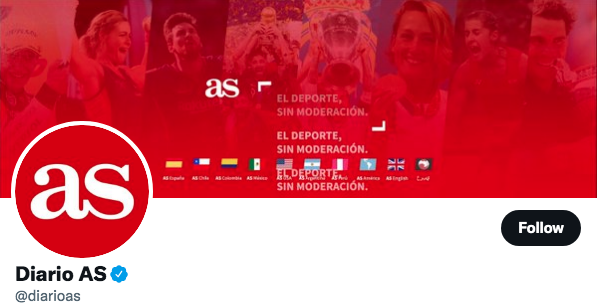 Visits: 190.1M
Bounce rate: 52.25%
Diario AS is member of media group PRISA which also owns El País and Cinco Días. AS is the indisputable leader in sports journalism in Spain, both with regard to circulation and of readership. It is Spain's top sports daily with the biggest sales and the largest audience in the country, according to EGM statistics.
Created in 1967, AS has told the story of Spanish and international sport since its beginning. This news platform particularly covers news of the Community of Madrid football teams: Real Madrid, CD Leganés, Atlético Madrid, Getafe CF, and Rayo Vallecano. AS is also seen as the most comprehensive of Spain's newspapers and includes all sports. Except for Madrid, the newspaper also has its headquarters in Barcelona, Bilbao, Seville, Valencia, A Coruña, and Zaragoza.
In May 2012 the newspaper launched an English language version offering original articles translated from the original Spanish to English by native English-language writers. The distribution of Diario AS was 181,172 copies in 2001 and 176,892 copies in 2002. It grew to 214,654 copies in 2006. The large Hispanic audience likes its comprehensive news and content about their favorite sports and teams: live feeds, latest updates, results, tables, schedules, videos.
El País
Website | Advertising page | Twitter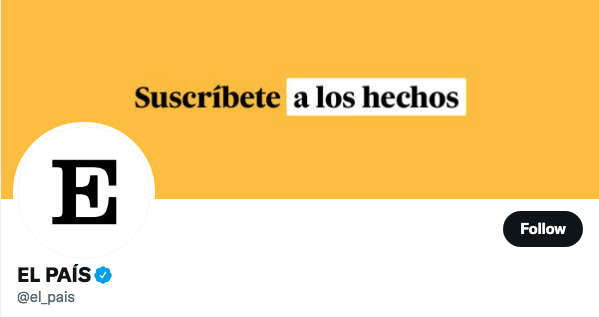 Visits: 127.7M
Bounce rate: 61.39%
EL PAÍS is the top-ranking Spanish-language news media, with more than 94 million unique visitors per month across all its versions, according to internal estimates, and more than 100,000 digital visitors. In general, there are now 145,000 EL PAÍS subscribers all over the globe.
Based in 1976, it establishes the gold standard for news, independence, and innovation. Thanks to a continuous process of changes, the newspaper is presented today in a wide range of formats and narrative styles: from text to digital versions, and from video to interactive graphics. It has more than 20 million subscribers across the main social accounts (Facebook, Twitter, Instagram, LinkedIn, Telegram, and Youtube).
El Español
Website | Advertising page | Twitter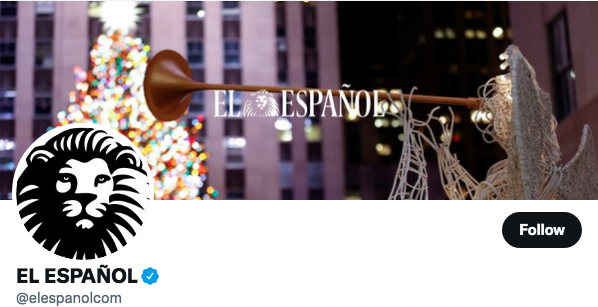 Visits: 71.0M
Bounce rate: 60.22%
Spain has got another digital news publication today – El Español. It raised €3.6 (USD $3.98) from a successful crowdfunding campaign (with donations from 5,624 people ranging anywhere from €100 to €10,000 to become shareholders), as well as money from other investors and its founding reporters. El Español editor and creator and Pedro J. Ramírez also invested more than €5 million of his own money.
La Vanguardia
Website | Advertising page | Twitter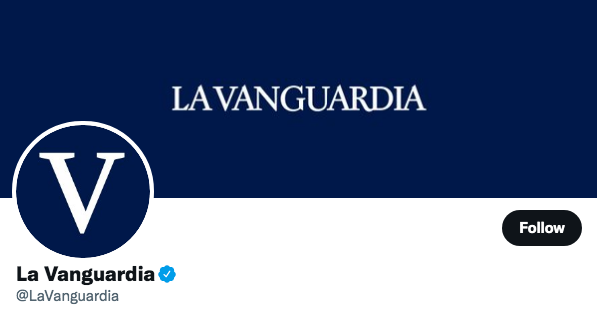 Visits: 67.5M
Bounce rate: 63.08%
Founded in 1881, La Vanguardia is one of Spain's oldest media outlets. During the Spanish Civil War it became the voice of the Republicans and for that reason underwent more than other media under the limitations of Franco's dictatorship. Since 2011 the paper's entire version is also published in Catalan. In today's Catalonia, it portrays moderate regionalism. The new editor-in-chief Jordi Juan, hired in 2020, aims to boost the website's paid content.
The paper's political outlook is liberal. The newspaper covers international news—it has more foreign journalists than any other Spanish journal—and for its sports news. The media outlet was one of the first among the publications in progressive labor policies, early offering such employee benefits as sick pay, paid vacations, and pensions. In the late 20th century its distribution was about 190,000 daily and 250,000 on Sundays.
Cosmopolitan Spain
Website | Advertising page | Twitter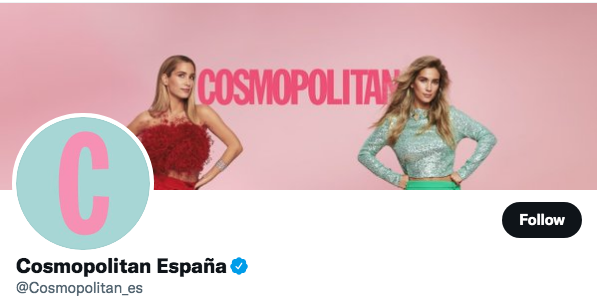 Visits: 53.5M
Bounce rate: 73.83%
Cosmopolitan Spain is the Spanish format of the popular monthly lifestyle media. Cosmopolitan offers great content in entertainment and lifestyle that is informative and interesting. It brings lots of news on celeb gossips and lifestyle tips and tricks. Cosmopolitan is a big name on the lifestyle media list. This Spanish magazine gives an appropriate audience the same great level of content.
Cosmopolitan's content appeals to the modern women, that is their target group. Cosmopolitan Spain provides all the most important Spanish entertainment news and best lifestyle tips.
Elle Spain
Website | Advertising page | Twitter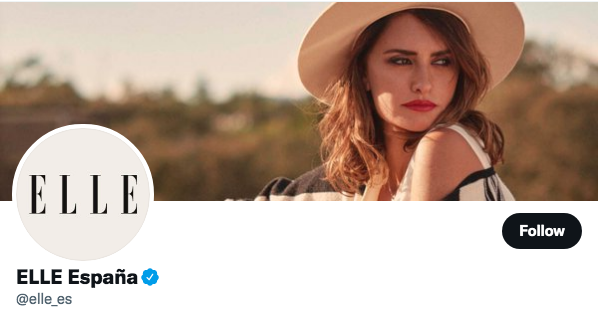 Visits: 53.0M
Bounce rate: 66.84%
ELLE is the biggest-selling fashion news site in the world. It's a media outlet for women who love fashion by women who love fashion. Its followers are modern women, willing to discover new things from everything, every day. This outlet talks not only about fashion, but it also covers aesthetics, decoration, trends, social taste, gastronomy, and more.
In each edition, you'll enjoy all the latest fashion news, catwalk beauty tips (and how to wear them), exclusive celebrity dialogues and so much more.
20 Minutos
Website | Advertising page | Twitter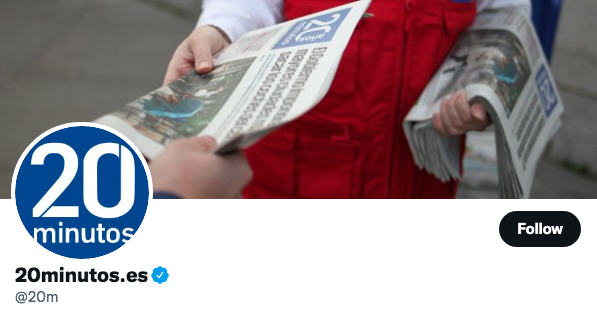 Visits: 53M
Bounce rate: 52.22%
The free paper outlet 20 Minutos is distributed on weekdays in Spain's major cities. According to statistics the paper and digital versions are currently the country's most widely read outlet. It was created in 2000 in Madrid. Next year the Norwegian media company Schibsted bought a majority part in its company and changed its name to 20 Minutos. 15 years later, it was bought by Spanish company Grupo Henneo, which also publishes the Heraldo de Aragón.
La Razón
Website | Advertising page | Twitter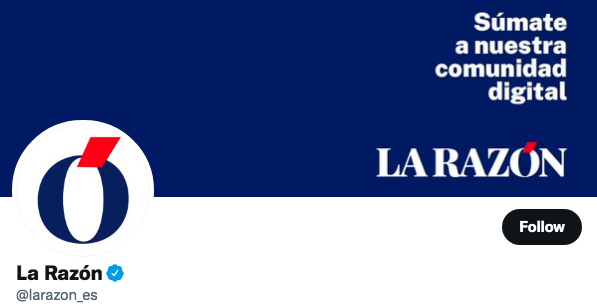 Visits: 21.8M
Bounce rate: 53.05%
Founded in 1998, today La Razón is one of the most famous and widely distributed daily newspapers in Spain. It is a leading reference resource for news on the Spanish economy, politics, and society. It has become considered as a newspaper with values and principles, with a clear dedication to the family as the essential part of our society, an effort upon which its famous journalists and all members of its editorial team have undertaken.
This has provided it to present a great affinity and exclusivity among its followers, creating a close relationship with an eminently urban audience with a high educational level and tending to be concentrated in the 35-54 age segment. Furthermore, La Razón offers remarkable reading quality, with nearly 50% of its audience reading the newspaper every day.
It also has its local editions in Castilla y León, Catalonia, Valencia Region, Murcia, Andalusia (Malaga and Seville), and Madrid, whose respective webpages check the pulse of political, business, cultural and social news and current affairs in each location.
La Voz de Galicia
Website | Advertising page | Twitter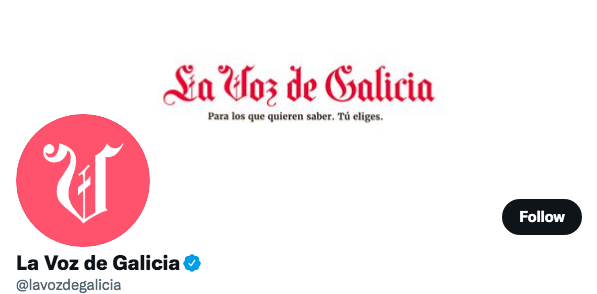 Visits: 19.7M
Bounce rate: 57.34%
A newspaper is a daily printed media that is usually issued daily, including news and analytical posts. The Corporacion Voz de Galicia is the owner of this newspaper. La Voz has the highest newspaper circulation in Galicia and the eighth-highest circulation general-interest daily newspaper in Spain. It is published primarily in Spanish with Galician used in the cultural and opinion sections.
The newspaper was established in 1882 by Juan Fernandez Latorre and has its head-quarter in A Coruña, Galicia. The outlet has a digital version available in Spanish and Galician, however, the Galician version has an automatic translation, the original articles are written exclusively in Spanish.
Público
Website | Advertising page | Twitter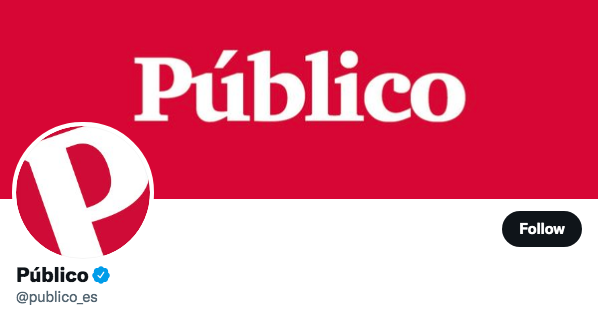 Visits: 15.2M
Bounce rate: 47.3%
Público was founded in September 2007. Its creator is Jaume Roures, head of Mediapro. One of only two national socialists' newspapers (the other being elDiario.es). The paper had a harder-left editorial strategy than the circulation leader, El País. Público is also targeted at a younger readership. The paper's original press circulation was 250,000 daily.
After having financial losses for several years, and facing a €9 million shortfall, Público decreased its print edition in February 2012. In its last year, the paper became the ninth-largest general-interest newspaper in Spain and the fifth-largest of those located in Madrid.
The parent company Mediapro took a decision to continue issuing the digital version of the newspaper – publico.es, which as of 2014 was still active as an online newspaper.
Heraldo
Website | Advertising page | Twitter
Visits: 11.2M
Bounce rate: 55.04%
A team of journalists and independent news media from Spain have published a commemorative issue of the Heraldo de Madrid, the staunchly Republican media forcibly closed down by Fascist troops, who took over the paper's offices and printing presses when they conquered Madrid in 1939.
Acclaiming itself as being the bastion of free, democratic, and liberal journalism in Spain, the Heraldo de Madrid was tremendously famous. By the end of 1935, it had a circulation of 500,000 copies daily. Originally started in 1892 by Felipe Duzcazal, the Heraldo resulted as part of the media group Sociedad Editora Universal.
Conclusion
If you are looking for good reliable Spanish news sites, you'll make the right choice with the news sites, listed in this article. I hope this article was useful for you, leave in the comments below your favorite fashion media if I've missed one.