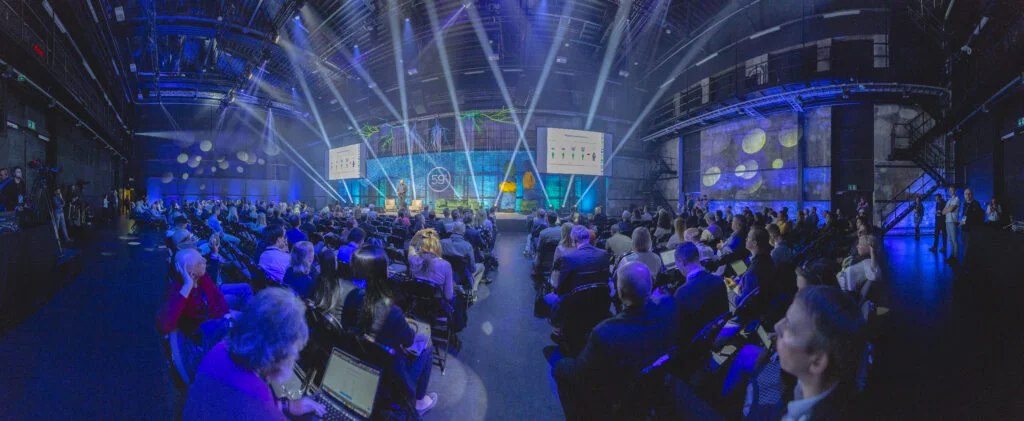 Tallinn will receive this month one of the biggest events in the Baltic region focusing on tech and startups. The boutique conference Latitude59 is set to host up to 3,000 participants from 50+ countries every year. The international event is taking place on May 24-26, 2023, and will bring together the best and brightest startups, investors, and entrepreneurs from all over the world.
PRNEWS.IO, ranked among the top five Adtech startups by the Estonian Startup Database, has secured a prominent position at Latitude59. The platform will proudly unveil its exclusive Estonian language offering, reaffirming its leadership in the industry. With a tailored version of its website catering to Estonian customers, PRNEWS.IO provides access to an extensive network of 100,000 news websites worldwide and nearly 150 local media outlets within the marketplace, along with a dedicated blog. This localized approach ensures that Estonian businesses can engage with a diverse range of media options and stay connected within their own language community.
"We are excited to have a guaranteed spot at Latitude59 and present our platform among the industry's major players", says Alexander Storozhuk, founder of PRNEWS.IO and a member of the Forbes Business Council. "This conference provides an excellent opportunity for us to connect with global investors and businesses while showcasing Estonia's thriving startup scene. Our exclusively Estonian language platform demonstrates our commitment to serving local customers. We aim to showcase the valuable contributions we are making to the global marketing and PR communications landscape, and also to our home base, Estonia".
Media exposure without borders
European startups have shown a growing interest in the fast-changing field of digital PR communications, recognizing the importance of effective and strategic communication to reach a wider audience and gain media exposure. PRNEWS.IO has emerged as a leader in the field, providing a global content marketing platform that facilitates the way for companies to share their news and stories with journalists, bloggers, and media around the world.
Tanel Rand, head of marketing of Smaily, highlights their experience, as an Estonian company, using the PRNEWS.IO platform: "With PRNEWS.IO, the scope of Smaily's content marketing strategy is no longer limited to publications and readers in Estonia. PRNEWS.IO allowed Smaily to reach Latvians and Lithuanians as well, effectively raising the visibility of its blog to a wider audience, including potential clients and partners".
The next level of sponsored content
PRNEWS.IO's exhibition at the conference will highlight what makes the platform different from other PR platforms: the on-demand service content marketplace, with no hiring process and no long-term commitment. The company's team will also be available to provide expert advice and answer questions about digital PR communications and media coverage, sharing their knowledge and insights with attendees.
"In an industry that moves so quickly, we appreciate companies like PRNEWS.IO sharing their expertise in digital PR communications with Latitude59 attendees", says the CEO of Latitude59, Liisi Org.
For more information on Latitude59: https://latitude59.ee/
About PRNEWS.IO
PRNEWS.IO is Europe's leading platform for sponsored content. The platform facilitates the way for companies to share their news and stories with journalists, bloggers, and media around the world. With the on-demand service content marketplace, businesses can directly purchase spots for their native format articles on 100,000 well-regarded news websites, from 142 countries, with no hiring process and no long-term commitment.
The startup was established in Estonia in 2018, and they operate on a service-as-a-product (SaaP) model, with the mission of using big data for predictable brand communications with people through media stories. The company is also a service provider of the Estonian government-issued digital identity and status program called e-Residency.
PRNEWS.IO was named a winner in the Marketing and PR category in the Go Global Awards of the International Trade Council.