For your successful PR career, connections are crucial. And social media is the first step to having them. Follow these PR influencers to inspire you and help you stay on top of news in the PR world:
Michelle Garrett, co-host "PRLunchHour", B2B PR consultant
Michelle is a talented PR consultant and media star, who successfully co-hosts "PRLunchHour". A public relations guru is happy to share her volume of work, write informative comments on the big PR topics and other trends that catch her eye.
Do not miss her "In the News" blog sections to have a glance on Michelle's life and the content she shares with numerous followers. Michelle's tweets are highly addictive and they will make you feel like it is time to enter the Twitter game right now.
Tonya McKenzie, founder of Sand & Shores PR
Once you start following Tonya's Twitter account, you will have the sensation that you have known her personally for a long time already. She has a real talent to create the bond with her numerous followers and PR clients.
Tonya knows how to implement an effective PR strategy by focusing on two major aspects, which are reputation management and brand storytelling. Check out this account to find a lot of interesting and useful tips from one of the best PR professionals.
Tamara Sykes, Marketing and PR Consultant
Tamara Sykes is one of the best highly-skilled marketing and public relations consultants. She is a talented and experienced content creator, who knows how to secure earned brand media coverage. Tamara focuses on helping businesses owned by talented women.
Start following her Twitter account if you want to learn how to create an ideal public persona in highly competitive digital marketing. It is an excellent source of educating materials and PR tactics to use in your own campaign. Find many Sep tips, insights, PR-related stories, and balance between your work and life.
Lisa Barone, brand VP at Overit Blog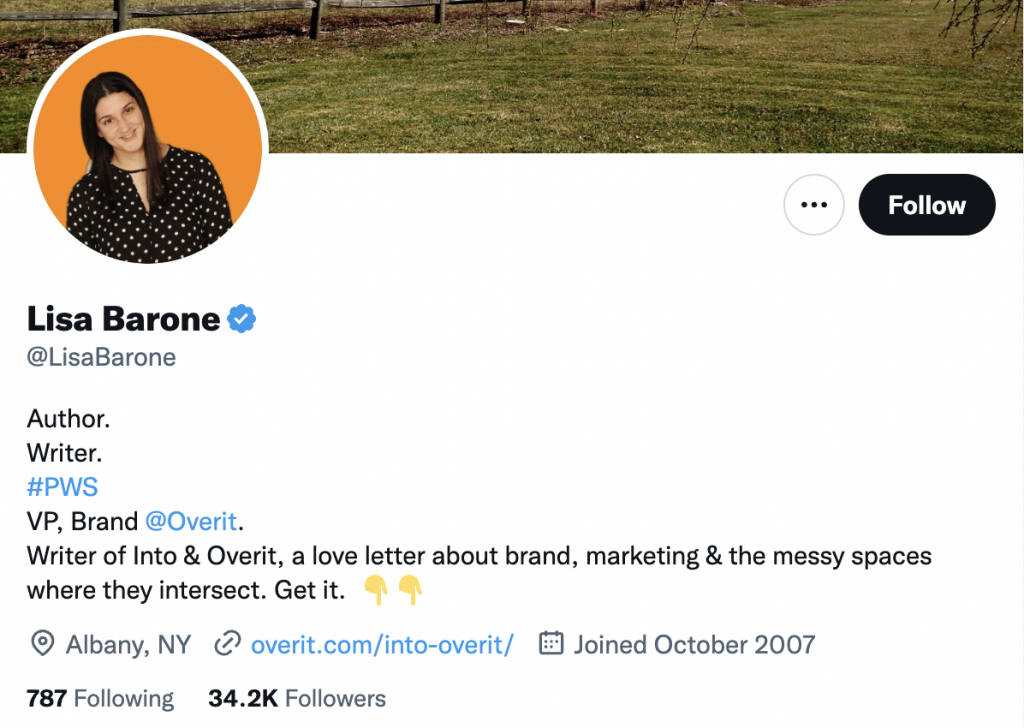 Lisa Barone is a well-known person in PR circles. Many followers and business owners are eager to use her services in order to break through the social media noise and get their brand noticed. Lisa knows all professional secrets on how to pitch and being pitched.
You will not find a better expert in getting coverage. If you do not want to face pitch failures, start following Lisa Barone's Twitter account right now. Finally, do not miss her post on the Overit blog. You will learn many interesting things on how to get press coverage.
Kristin Marquet, founder of Marquet Media Agency and FemFounder.Co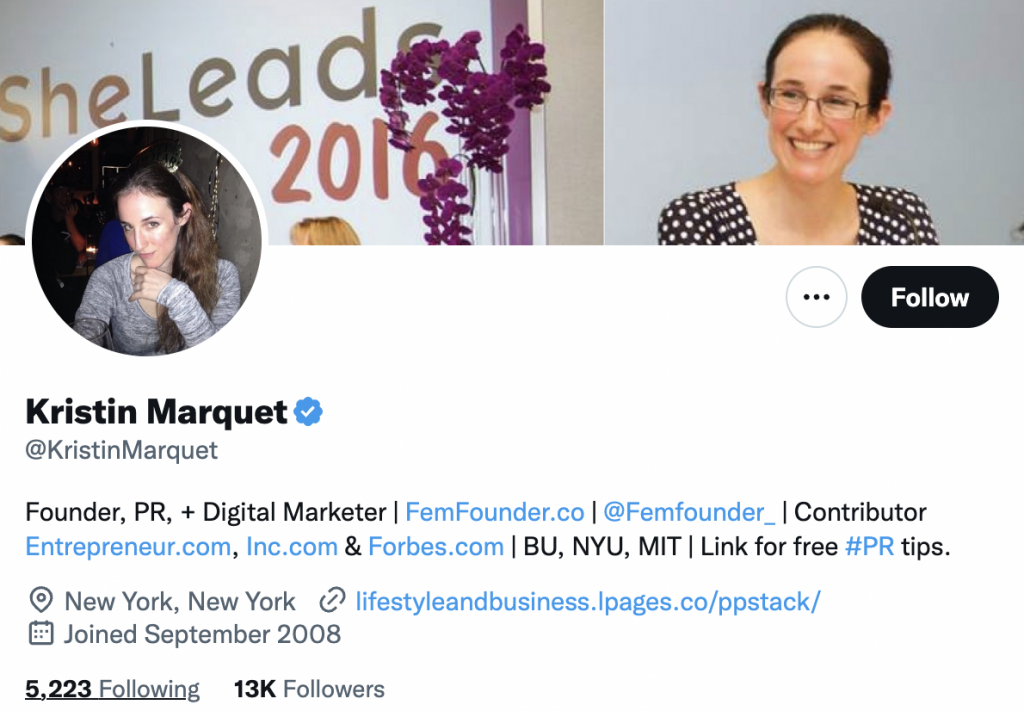 Kristin Marquet works hard to make FemFounder.Co successful. It is a well-known informative resource, which focuses on building successful businesses owned by females. Kristen has created her own agency, known as Marquet Media.
She is famous for her business/tech-related publications (Entrepreneur.com, Inc.com, Forbes, etc.). Check out this Twitter feed to find inspiration and intriguing posts for launching your own PR campaign.
Jeremy Pepper, owner of the Pop PR Blog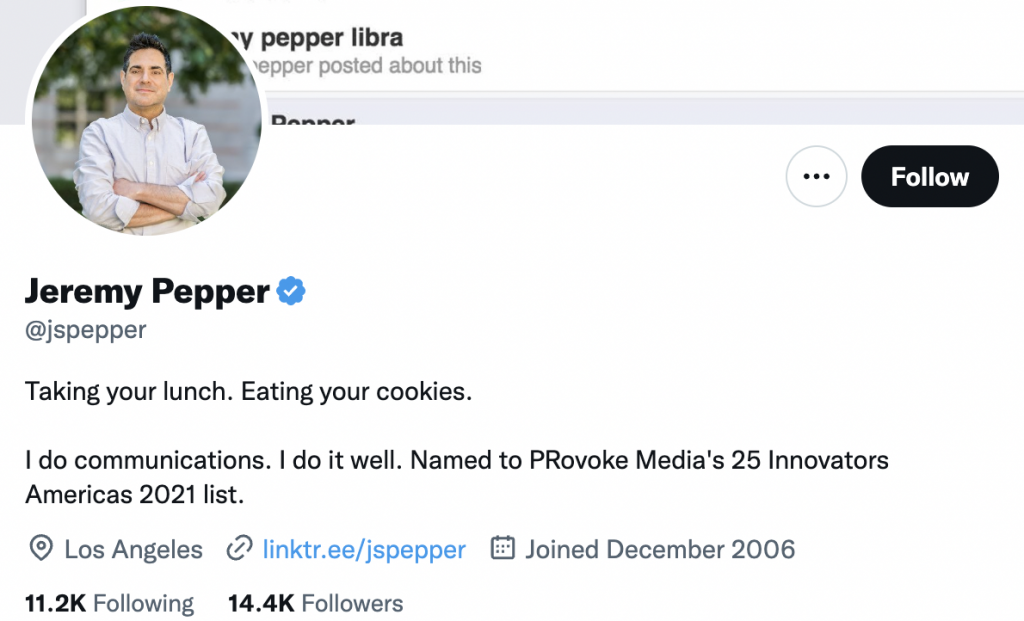 Jeremy Pepper is a talented personality. He was included in the list of PRovoke Media's 25 Innovators (2021). If you want to grow as a public relations and marketing expert, Jeremy's Twitter feed is worth listening to. He runs the Pop PR blog. It is an unlimited source of thoughts on various PR topics. Jeremy makes you look at PR from another angle and grow in a creative way. You should listen to his commentary on the media commercials during the Super Bowl, you will be impressed.
Mark Ragan, boss of Ragan Communications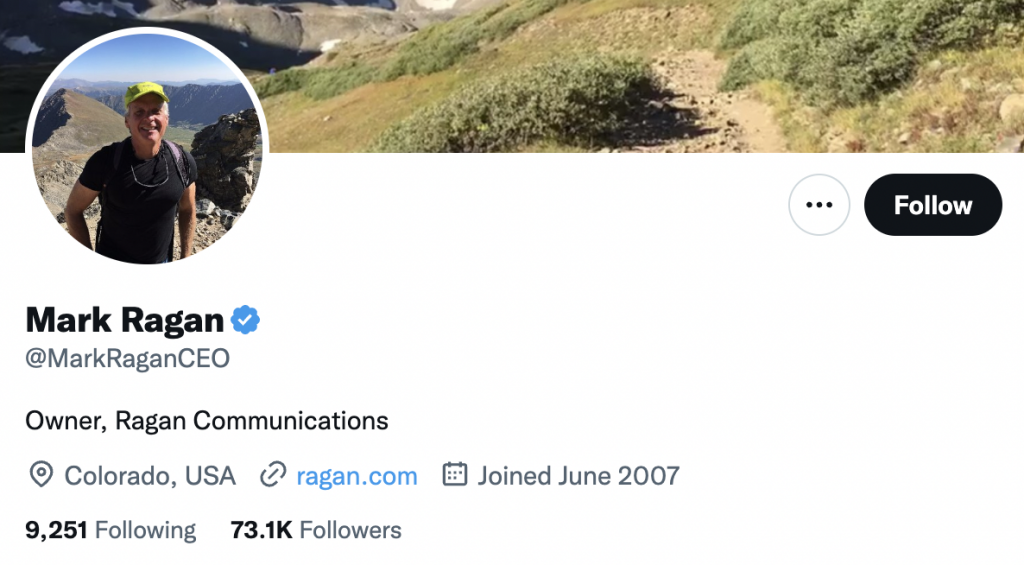 It is difficult to find a person who knows more about the modern public relations world more than Mark Ragan, who is the CEO of Ragan Communications. His website looks like the crossroads of all the needed knowledge and skills you may need for working in the public relations field.
You can find a lot of information about PT industry news, starting from professional training materials and finishing with reading information about business leaders. Marks news sites and Twitter updates attract enormous worldwide audiences who are interested in PR and efficient communications.
Renée Warren, founder of the "We Wild Women" concept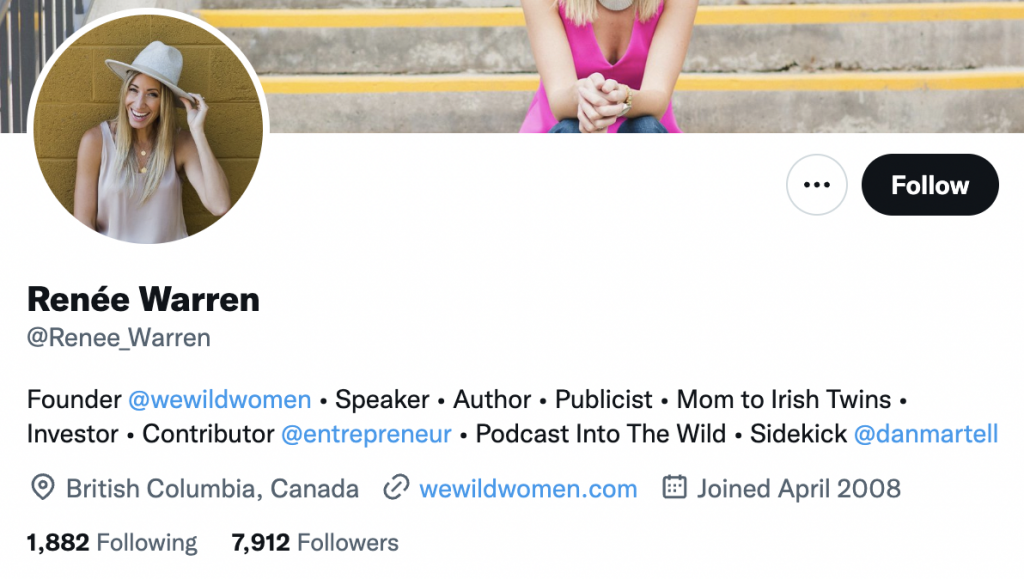 The major life and career mission of Renée can be expressed with her famous statement "We help female entrepreneurs transform their visions into massive impact!" When you start following her Twitter, you will find a lot of useful and straightforward information related to public relations, communication, and marketing. All the tweets are filled with motivation, insider expert tips, and wisdom to help followers reach the top of professionalism.
Jennifer Berson, founder of Jeneration PR and Jeneration Academy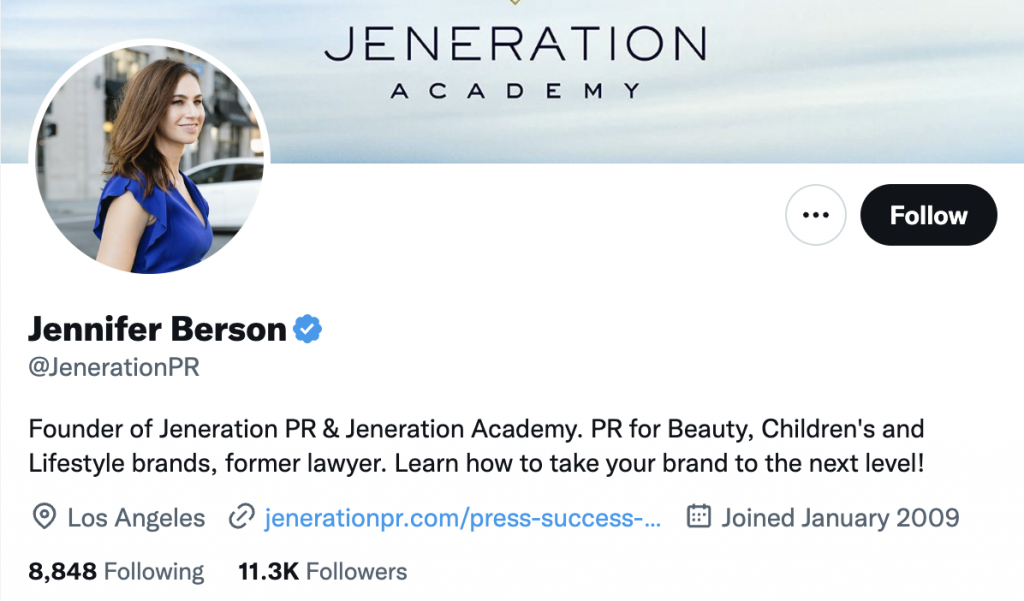 The agency of Jennifer Berson specializes in lifestyle, beauty, and baby brands. She is working hard on leveraging modern digital media. If you follow her pieces of advice, you will receive increased exposure and online profiles. Jennifer aims to make PR clear and demystified.
Even if you work in a small organization, you will feel confident to launch your own PR campaign thanks to experience and tips Jennifer Berson sarees with her huge international audience. Start following her online conversations and master the basics of PR and brand communications with ease.
Jennifer Sanchis, account director at CARMA
Jennifer Sanchis is famous for her business-oriented approach to doing business and managing things. Jennifer knows how to fix your brand awareness and attract a lot of clients. By following her Twitter you will improve corporate communications and crisis management. Jennifer works as the Account Director at CARMA. Her specialty is to deliver data-driven business insights for delivering better public relations strategies.
Scott Baradell, founder of IdeaGrove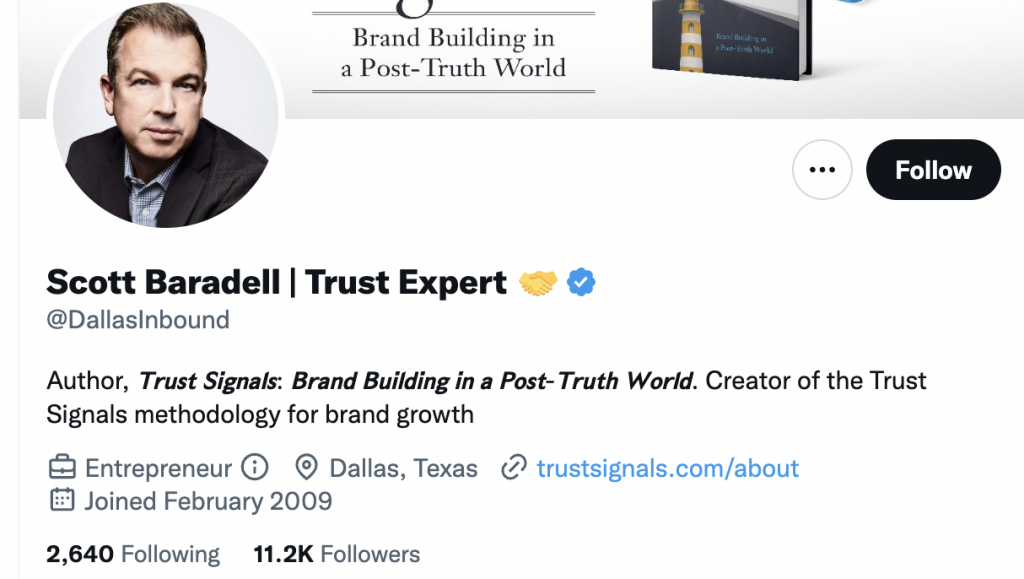 Scott's approach to public relations is completely different. He approaches the target audience from a sensible angle. Trust is the foundation of his public relations philosophyIf you start following Scott Baradell's Twitter account, you will see clear and compelling arguments that in his understanding trust is the root of human relationships, as well as business and media.
Joe Robison, owner of SEO agency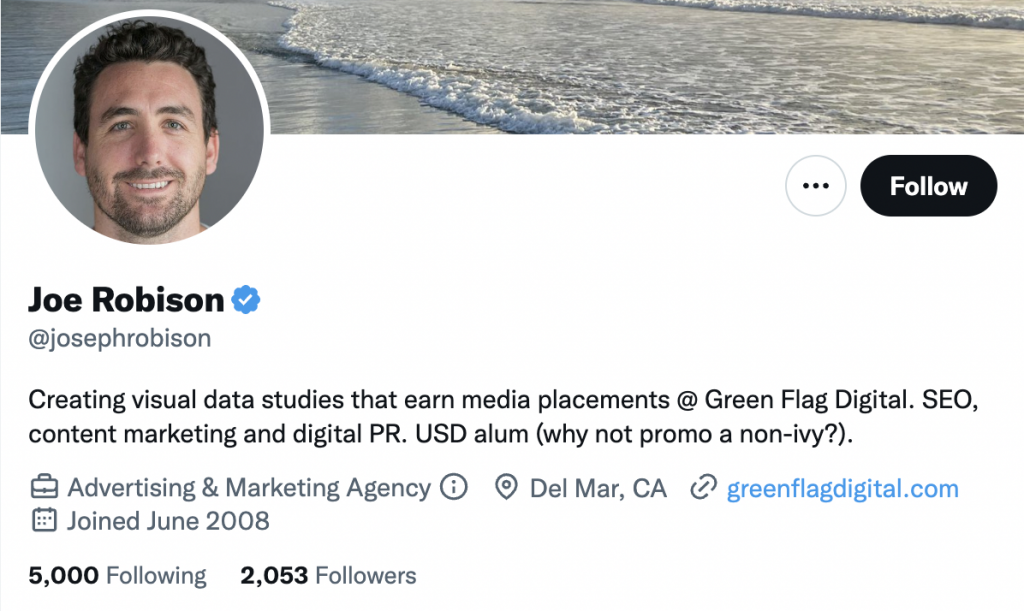 Joe is one of the best SEO experts. You should follow his tweets if you want to master SEO and make your brand seen. Joe knows a lot of efficient trucks about link building and improving the technical side of your online brand visibility.
Joe is the owner of a successful SEO agency, which works on creating design elements and visual data studies for engaging a lot of new readers and potential clients. Start following this expert in order to learn how to build excellent visual components of your corporate content.
Stephen Waddington, owner of PR agency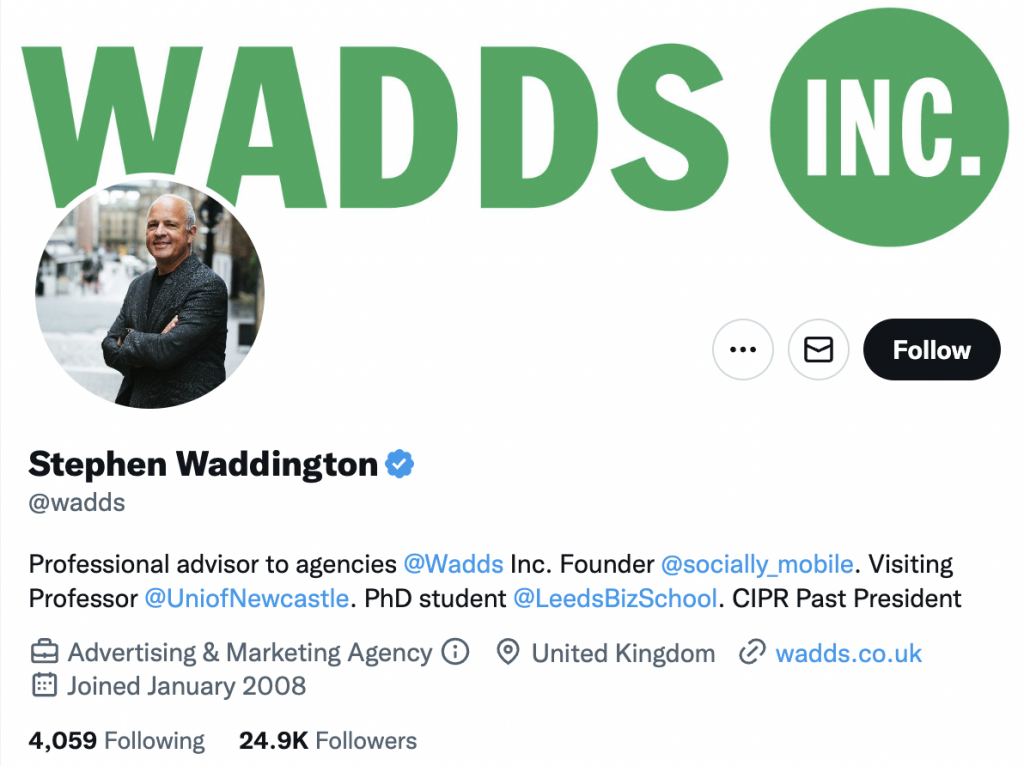 Stephen's Twitter account is overloaded with PR trends, media news, actual topics, essential reminders, top PR events, and the best samples of efficient public relation campaigns. Start reading Stephen's blog to discover all professional recommendations if you want to do your PR campaign. This talented expert definitely deserves your time and attention.
Rich Leigh, writer of bestseller books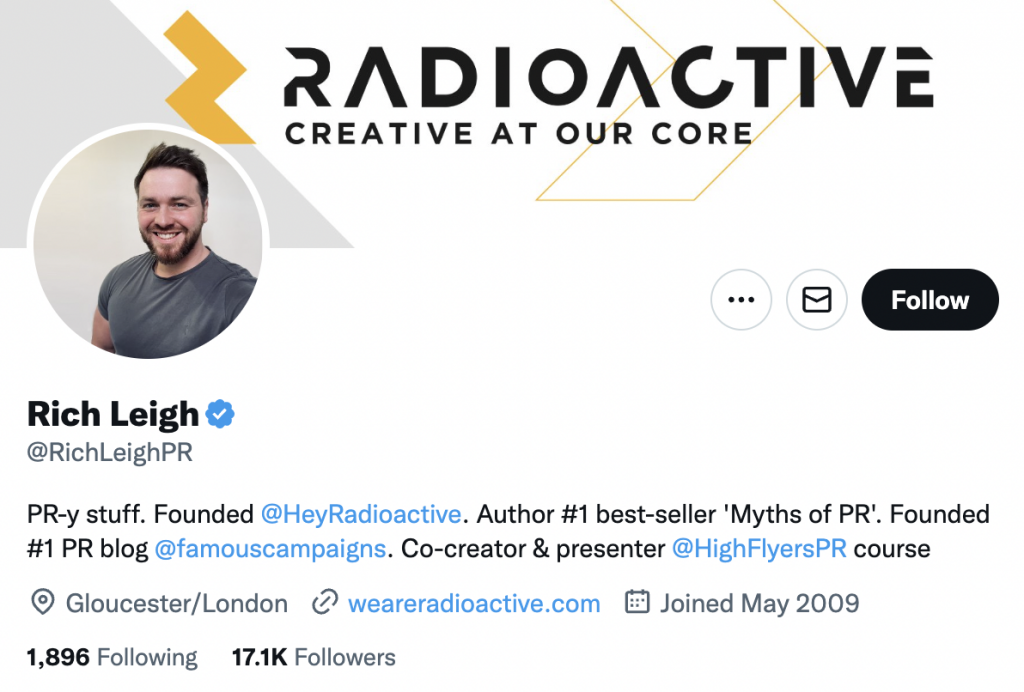 Rick Leigh is a well-known writer. His books are known as "№1 bestsellers". His books are worth reading if you want to achieve success in business and attract as many customers as possible. Start following his RadioactivePR channel with many PR-related resources: PR support, copywriting tips, social media expertise, email marketing, etc.
Dorothy Crenshaw, founder of a PR firm "Crenshaw Communications"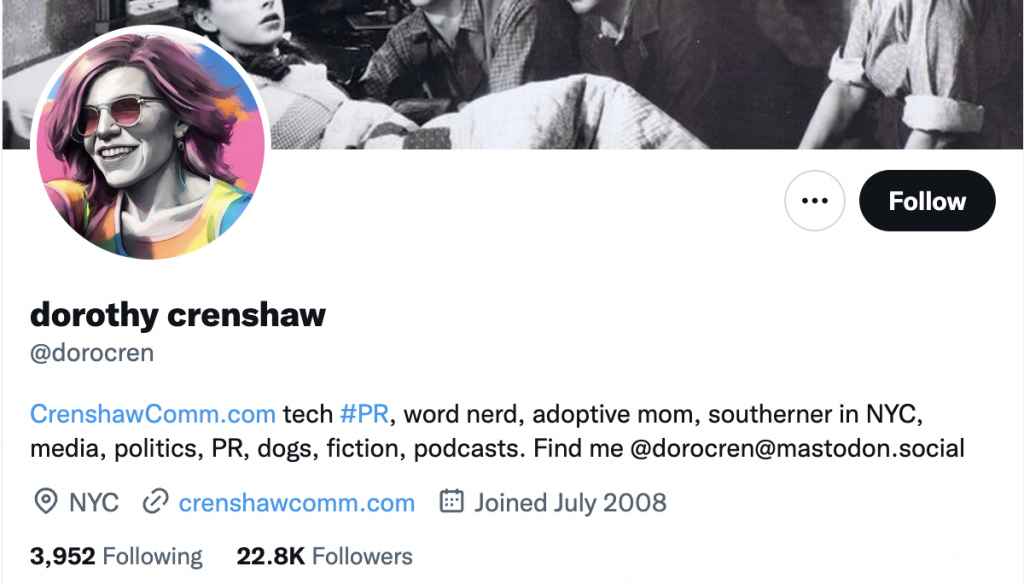 Dorothy is a talented leader and founder of one of the best PR firms called Crenshaw Communications. She knows how to attract a lot of clients and offer high-quality media services. By reading her tweets, you will learn a lot of professional information about content marketing, product launches, media training, crisis management, etc.
Peter Shankman, CEO & founder of ShankMinds, founder of HARO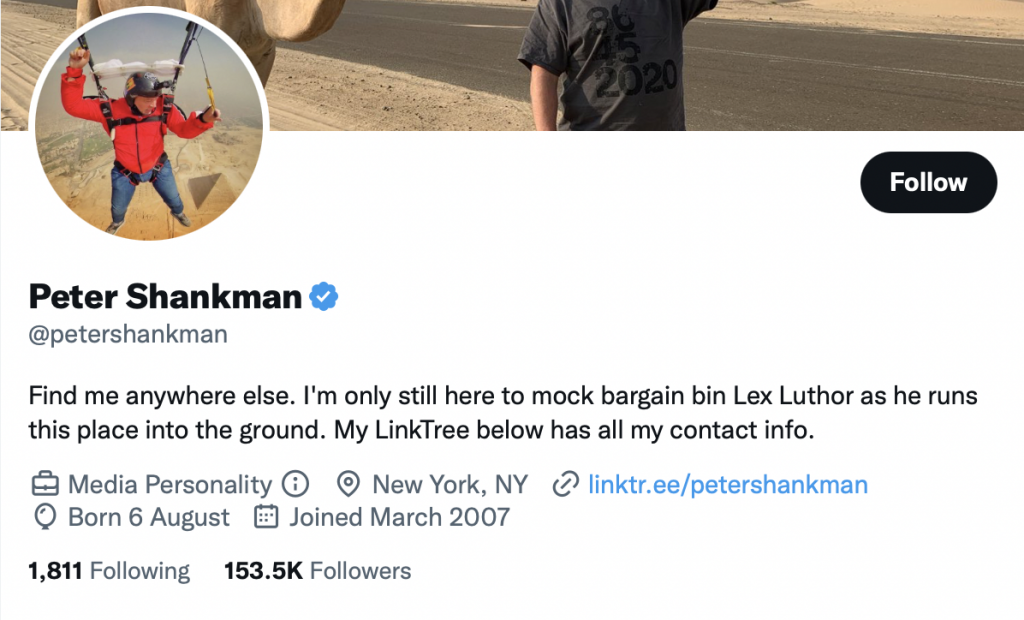 Peter is a 5x best-selling author, entrepreneur, and corporate keynote speaker. He is focusing on customer service and the neurotatypical economy. Peter launched three startups- HARO (Help A Reporter Out), The ShankMinds Breakthrough Network, and Faster than Normal – The Internet's #1 podcast on ADHD.
Peter is well-known internationally for radically new ways of thinking about the customer experience, social media, PR, advertising, marketing, ADHD (Attention Deficit Hyperactivity Disorder), and the new Neurodiverse Economy.
Kellye Crane, founder of Solo PR Pro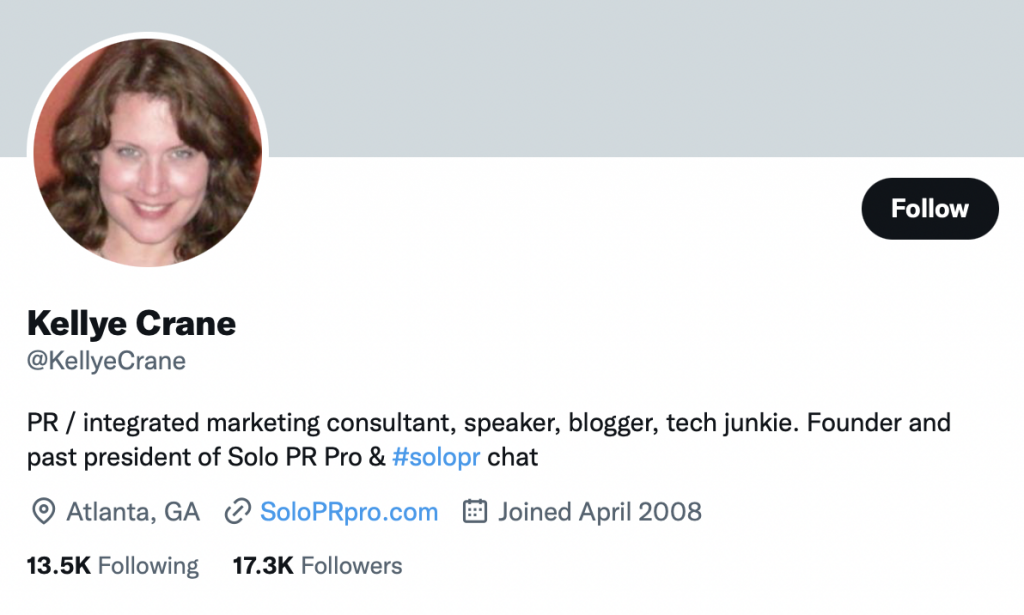 Kellye created Solo PR Pro. It is an online project for communications consultants, providing the tools, education, advocacy, and community resources needed for entrepreneurs to succeed and grow. An experienced and award-winning communicator with more than 20 years of work, 19 years of them she was working solo. She focused her work on strategic public relations and marketing communications. Kellye has offered her service in strategic planning, social media, press/influencer relations, and marketing communications. Her clients were some of the world's largest companies, including The Coca-Cola Company, IBM, Intel, and Microsoft.
Natasha Koifman, founder & President of NKPR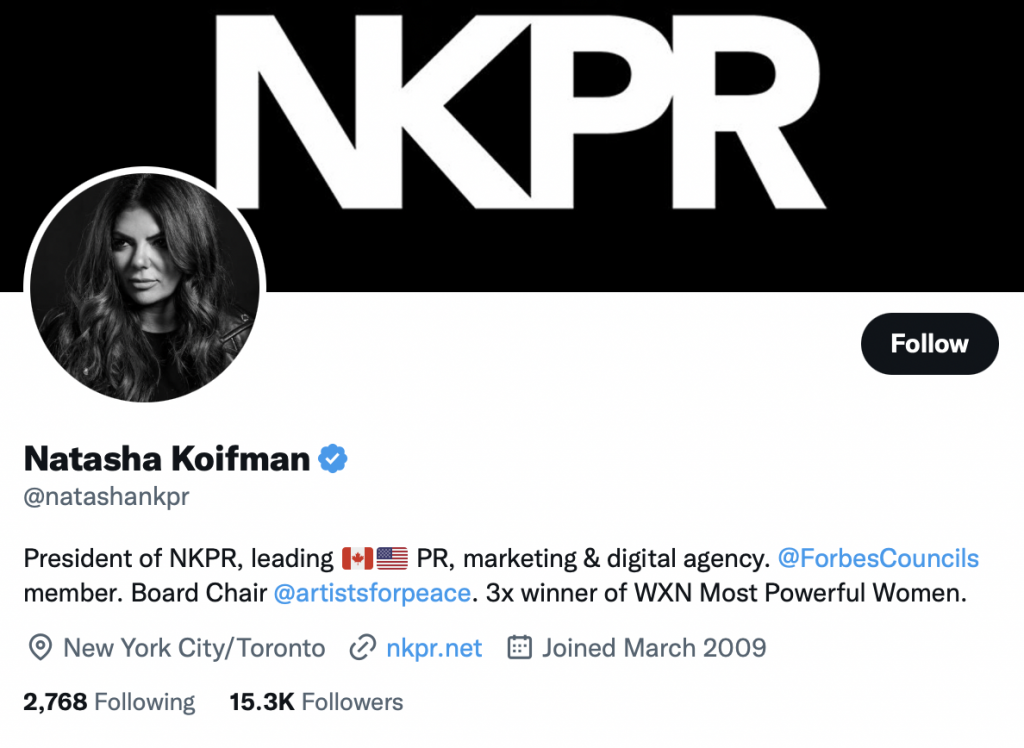 Fifteen years ago, Natasha Koifman was working for another PR company. In 2002, Natasha decided to create a PR company from her basement and it quickly transformed into a successful PR agency. An International public relations, marketing, digital media, and artist management agency with offices in the United States and Canada- Natasha is always on the go. She has a big experience to share on social media.
Lucy Rendler, founder of Arkay Marketing & PR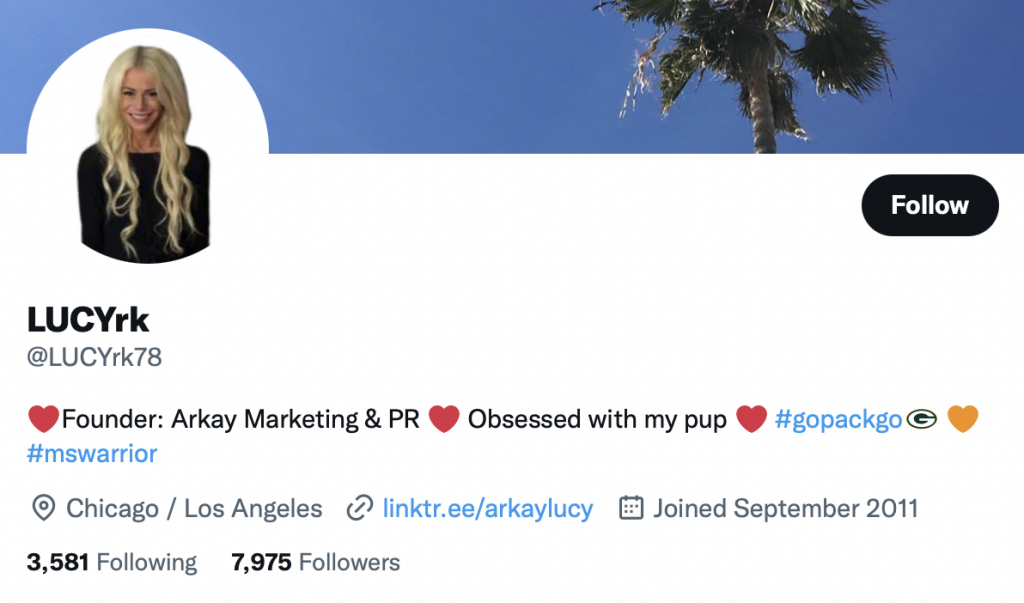 After 17 years, Lucy was working for a company that was about to get bought out by a huge soda company. She was dreaming about her own firm but also was scared about not having work after that. Finally, she faced her biggest fear and opened her company. Now she runs a marketing and PR company, with a very strong focus on social media. Arkay Marketing & PR has worked in many industries as well, from CPG to the NFL. This year Lucy is creating her own app that will be launching this spring.
Candice Cameron Valencia, founder & CEO Evocative LA

Candice Valencia is a founder of a PR agency, focused on PR services for fashion brands. It was at that moment — that she decided never to let that happen again. It was the first day of develop an LA-based emerging fashion consulting boutique, Evocative LA. Evocative's boutique business structure provides an incredibly personal experience tailored to each brand they cooperate with. From LA- to NY- and London-based labels, her fashion PR company is quickly becoming the go-to for brands who want to become well-known.
Sarah Evans, founder & CEO of Sevans Digital PR, Sevans Strategy
Twitter | Facebook | Instagram | Linkedin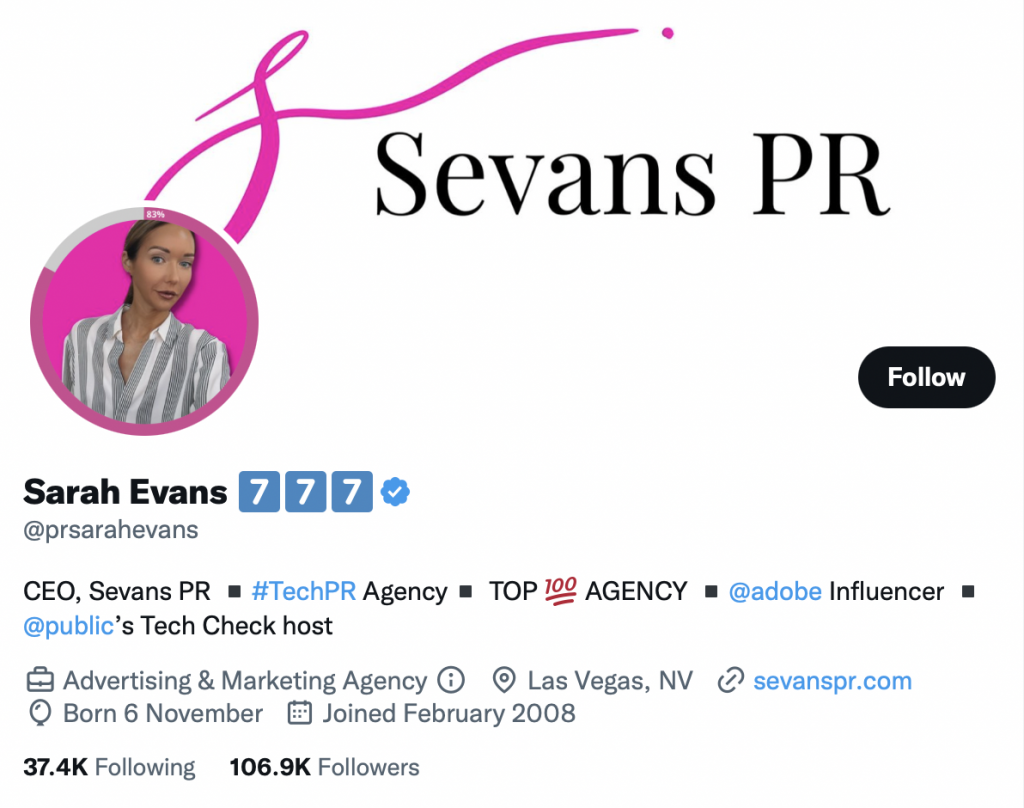 Her company serves as a digital consultant to global brands to create and improve their social and digital strategies. Also, Sarah is a digital correspondent for such big companies as Paypal, Cox Communication, Shorty Awards, Wal Mart, and more.
A self-described "social media freak," Sarah started and moderates #journchat, the very first weekly live chat for PR experts, journalists, and bloggers on Twitter.
Christine Kirk, founder & CEO of Social Muse Communications
Twitter | Facebook | Instagram | LinkedIn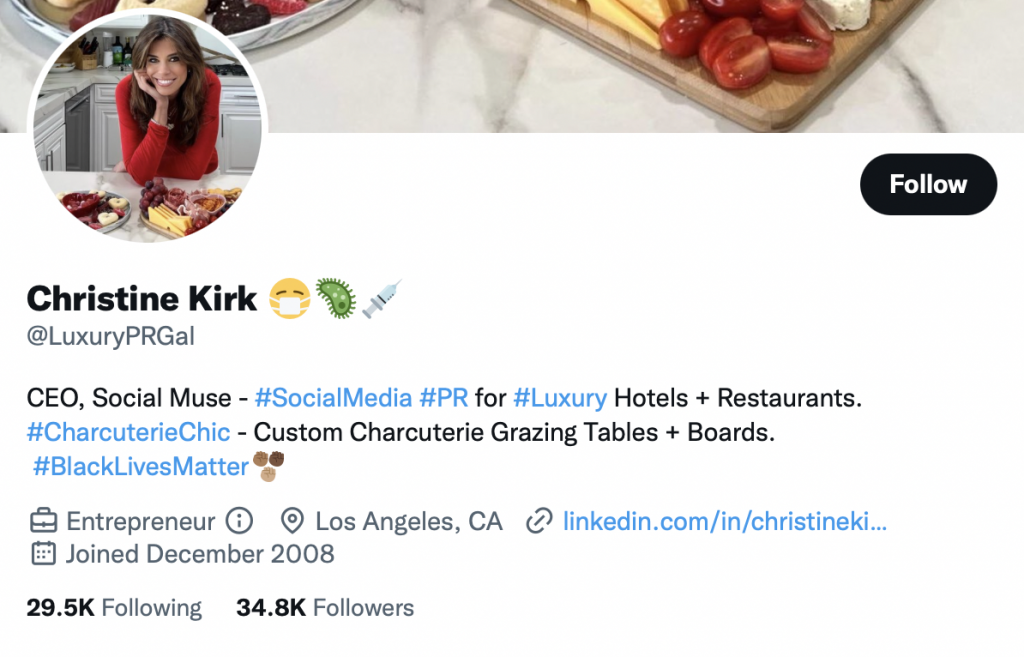 Christine is known as the "Luxury PR Girl" and one of the top PR influencers. She is the Founder and CEO of Social Muse Communications, a PR and social media firm. Her agency offers traditional PR campaigns, and media relations services and has landed influential placements for clients in local and national media outlets.
She specializes in high-class brands, which has made her popular with people interested in all things luxury. Christine was named a "Klout Star" by KLOUT a trusted source in the measurement of online influence.
Kami Huyse, founder & CEO of Zoetica
Twitter | Facebook | Instagram | Linkedin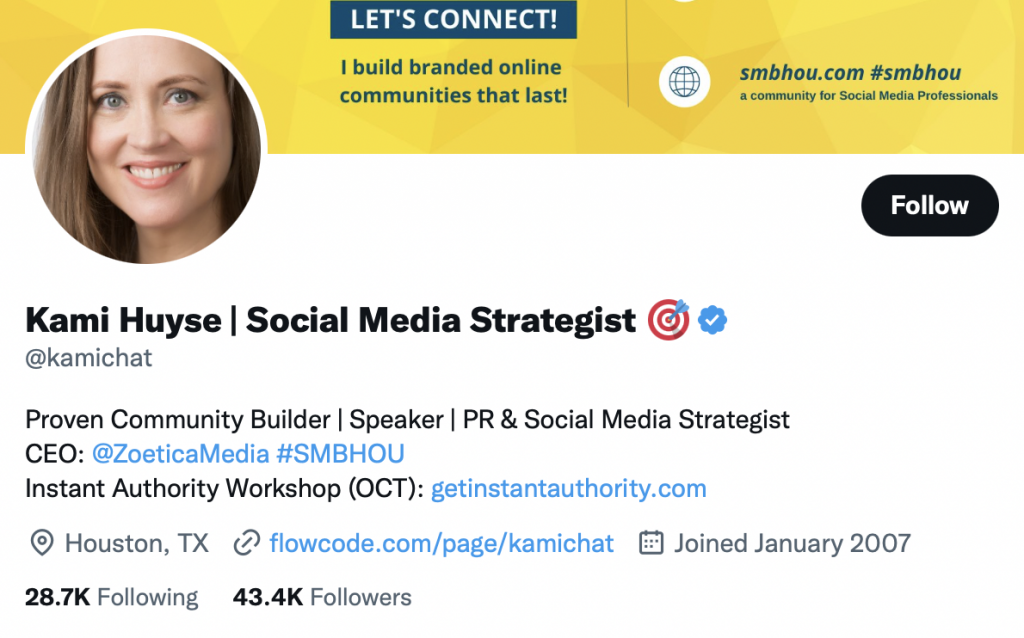 Kami founded Zoetica, a digital marketing and public relations agency. It specializes in helping national and international companies build a strong community, and drive measurable business results.
A 20-year veteran of public relations, she is a speaker at many social media conferences across the country. Kami works also as a regular columnist for PRNews, an industry trade magazine. Her work in social media deserved two Society for New Communications Research Social Media awards and IABC's Gold Quill of Excellence Award.
Deirdre Breakenridge, CEO of Pure Performance Communications
Twitter | Facebook | Instagram | Linkedin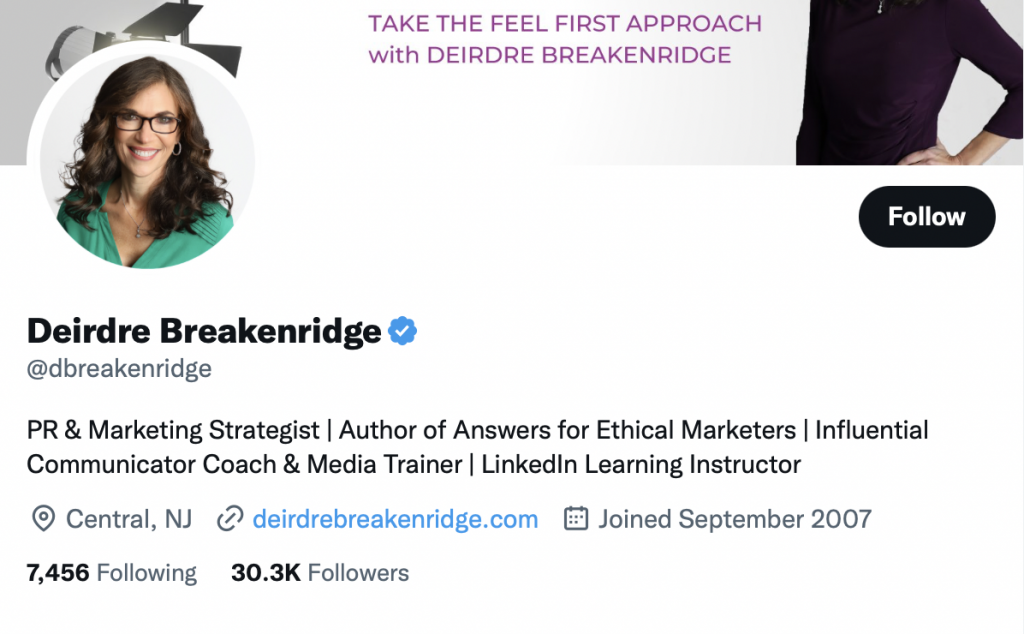 Deirdre works as Chief Executive Officer at Pure Performance Communications. A veteran in PR and marketing, Breakenridge has consulted senior-level executives at organizations including the Academy of Nutrition and Dietetics, Empire Today, JVC, Marketwired, and Sysomos. Breakenridge is writing for PR Expanded and is the co-founder of #PRStudChat, a monthly Twitter discussion for PR students, educators, and PR professionals.
Top Rank named Breakenridge among the 25 Women that Rock Social Media in 2013. She takes a place in the Top 250 Women Leaders published by Richtopia in 2016 and 2017.
Andrew Bloch, founder & NED of Frank PR
Twitter | Facebook | Instagram | LinkedIn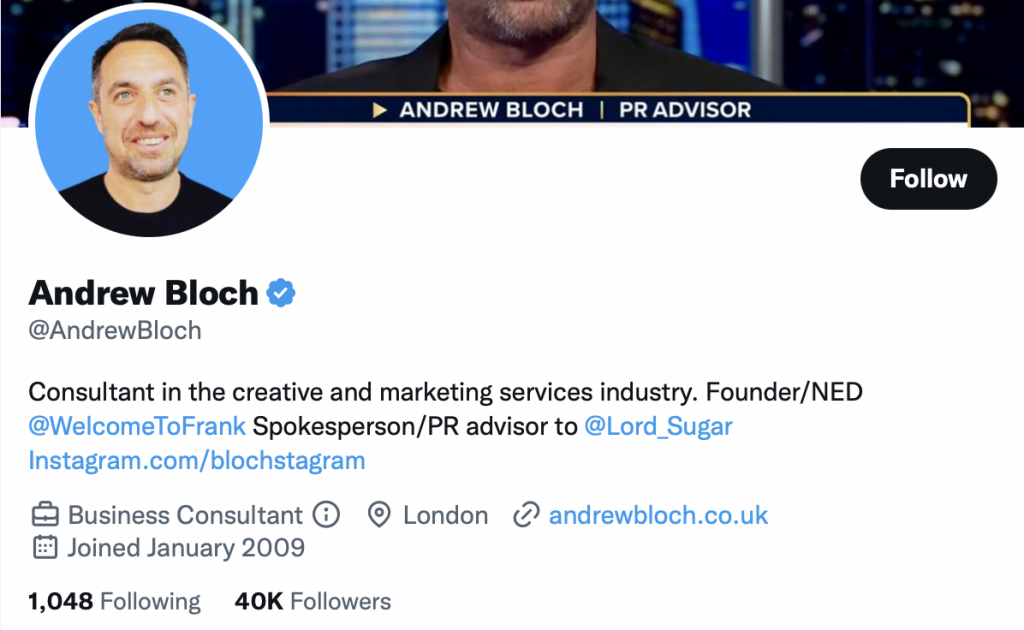 Andrew Bloch is the founder of a PR agency called Frank. He also works as a spokesman for Amstrad's founder. Bloch's agency has won one of the most notable prizes, being named by Tweetlevel as the most influential PR person on Twitter.
Brian Hart, founder & strategist of Flackable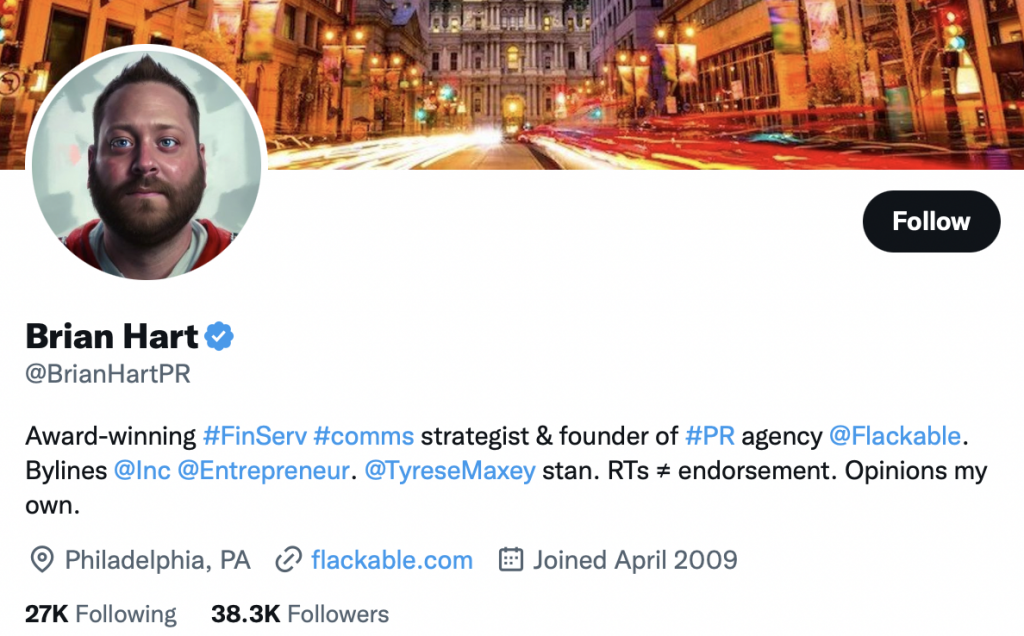 Brian Hart works as an online columnist for Inc. Magazine and founded Flackable, a national, full-service public relations, and digital marketing agency. Brian created Flackable at the age of 27 and now he cooperates with the American client base of financial and professional services companies. His professional awards include Irish America Magazine's 2017 Business 100, PR News' 2017 Rising PR Stars 30 & Under, and Adweek's 2015 PR Industry 30 Under 30.
Christine Perkett, CEO of MindFullMarketing
Twitter | Instagram | LinkedIn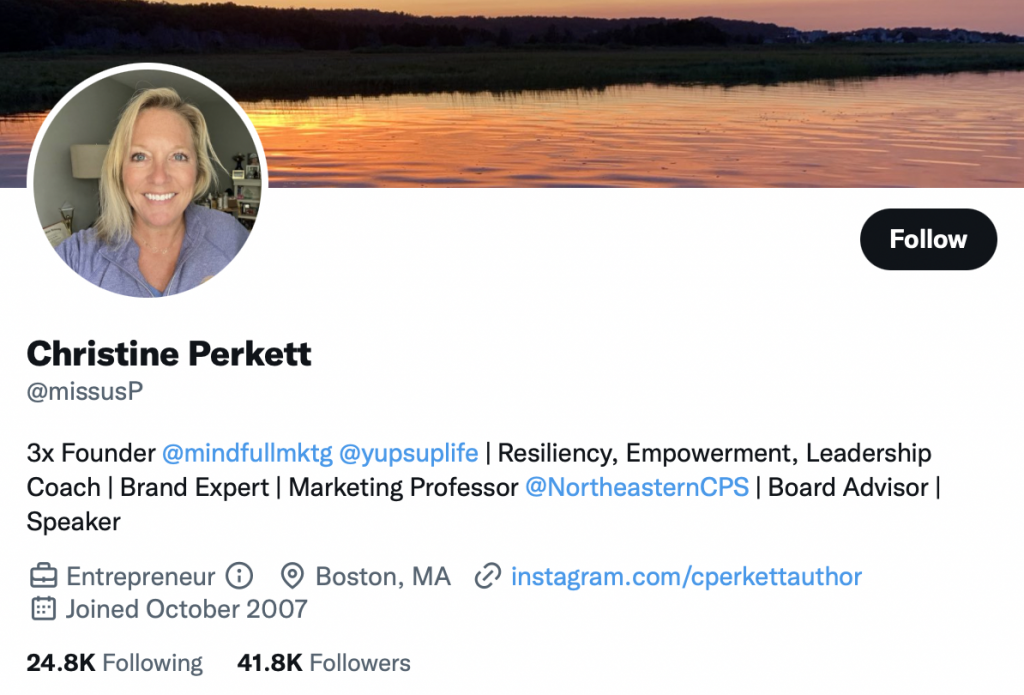 Having her Perkett PR agency, Christine offers to her followers great PR tips and links to highly informative PR articles.
Christine has been named as the "Best Communications, IR and PR Executive" in the American Business Awards", a "Top 100 Must-Follow Marketing Mind" in Forbes, and a "Top 50 Social Media Influencer on Twitter" by Cision.
Annie Jennings, founder & CEO of The Annie Jennings PR
Twitter | Facebook | Instagram | Linkedin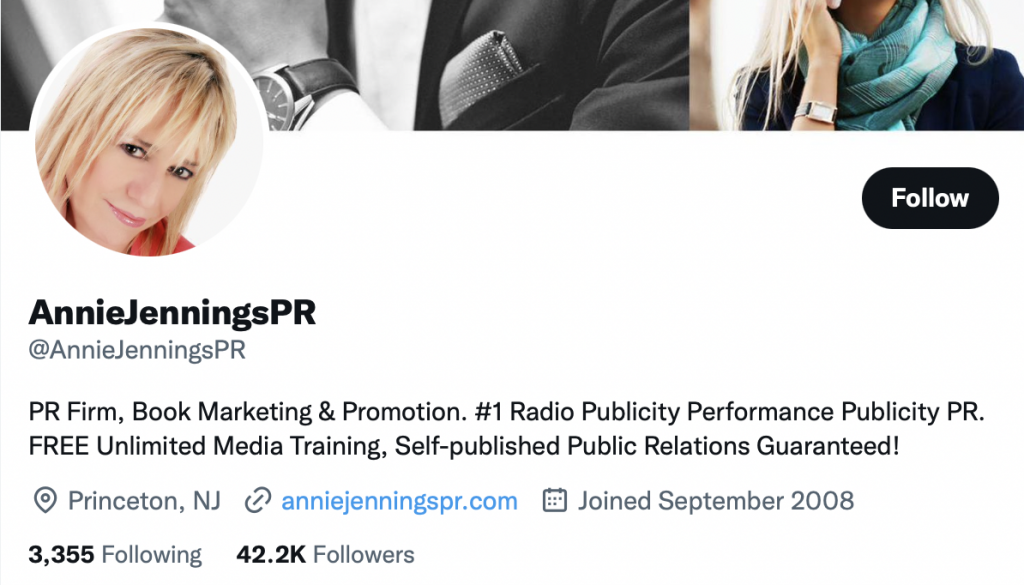 Annie Jennings is famous for her BLINK FACTOR where she somehow knows why you are good and can identify your path to success. Her company is famous for the pay-for-play performance-based publicity programs that thousands of businesses have used to promote themselves. Annie Jennings has given thousands of interviews on high impact in the USA.
Jen Hartmann, director of PR & Social at John Deere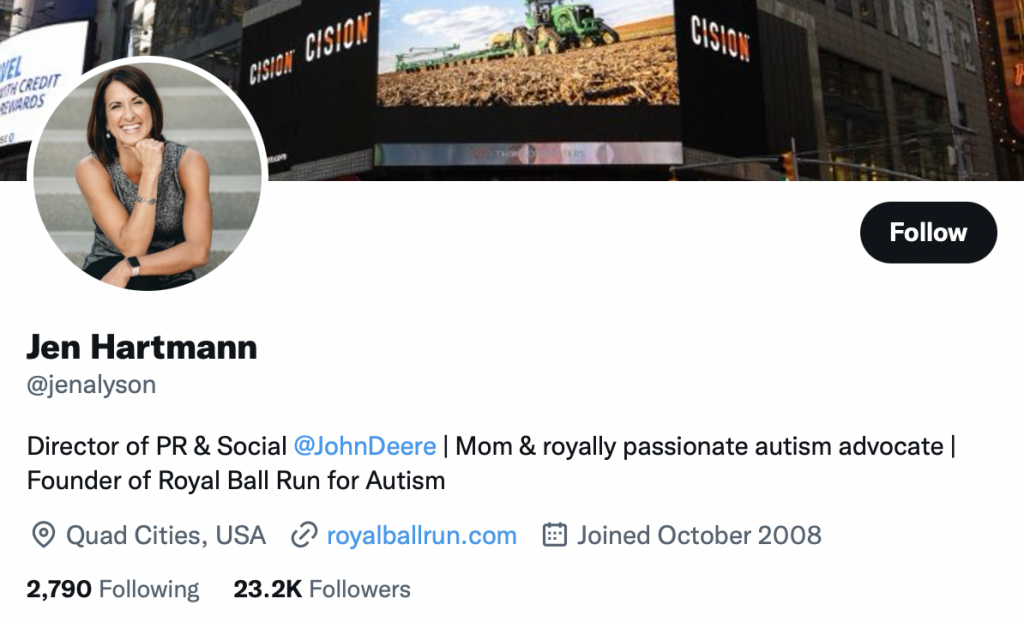 Jen is in charge of protecting and improving John Deere's reputation by leading the company's social media and public relations strategy. She has more than 25 years of experience in public relations, communications, and marketing. She regularly takes part in many marketing conferences.
Amanda K. Ruisi, founder & president of AKR Public Relations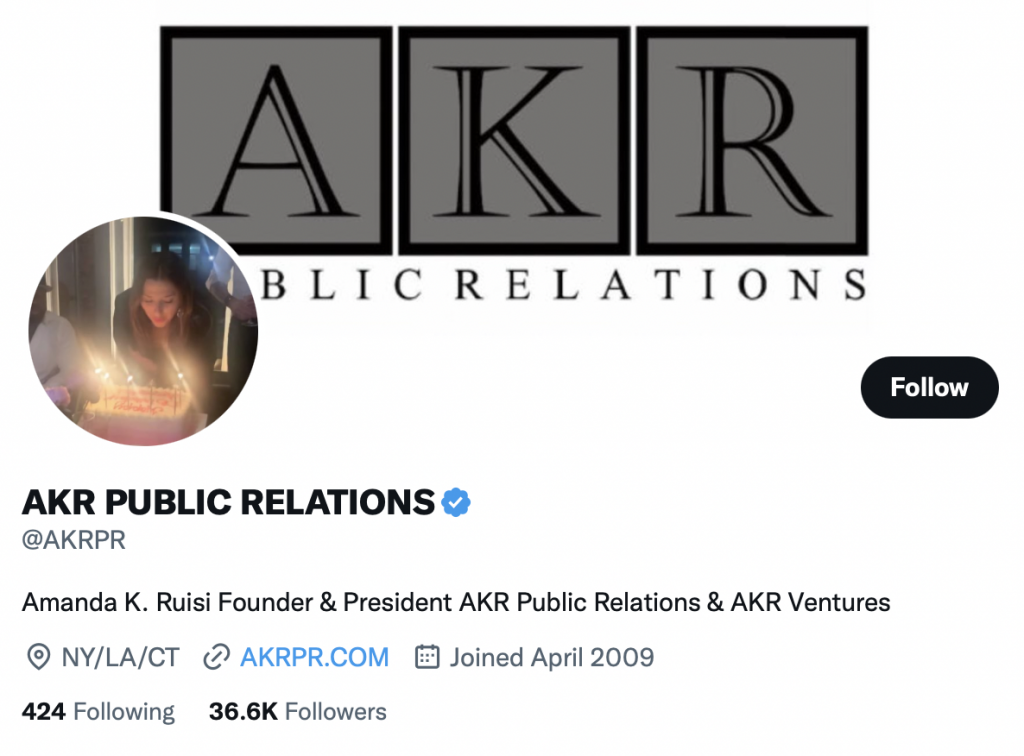 Amanda K. Ruisi founded AKR PR, which is focused on public relations for celebrities and beauty and lifestyle brands. On her social media accounts, she shares a behind-the-scenes look at a bustling PR firm.
Her full-service PR firm has an impressive list of honors including the prestigious "Ace Award" for all Media Relations given by PR Daily. Being one of the youngest publicists, who created her agency, Ruisi has done this before the age of 30.
Content Marketing Platform
100,000+ media publications;
get backlinks to your product;
scale work with content distribution.
Bottom Line: PR Influencers 2023
Social media makes PR more personal, allowing us to choose the way we build relationships and create our PR strategies. With so many bloggers and outlets on social media today, PR experts should choose who to follow wisely. Who do you want to connect with? What accounts did I miss in this post? Please, share your favorites with me in the comments. Thanks.