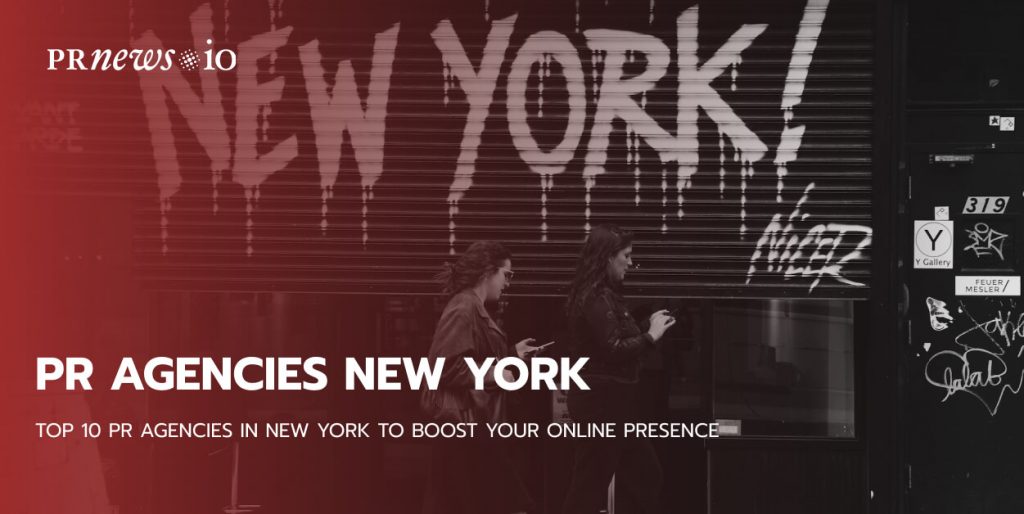 A company needs to maintain a positive public image. It is the only way to build brand awareness and reach the target audience. If your business is localized in New York, you are lucky because there are a lot of PR agencies that are ready to build a professional public relations campaign, manage your corporate messaging, and improve your public image. Below, you will find a list of the best PR agencies for your next campaign.
Remember that one of the essential things about being a competitive brand is to get the word out. If you would like to make a profit from a new product or service, you have to build a professional press kit and keep dealing with the local press. Most business owners lack the time to manage PR campaigns alone, so choosing a good PR agency is crucial.
Top 10 Public Relations Firms in New York
PR is a complex process of maintaining a positive public image of a brand, celebrity, or politician via various outlets: social media, local publications, press releases, gatherings, etc. An experienced PR agent knows how to collaborate with the target audience and make them potential clients by upholding a strong and positive brand reputation. In case there are negative comments, a PR agency can help you overcome your crisis by offering a wide range of services, which include the following: media relations, branding and corporate messaging, PR strategy development, reputation management, market research, and writing press releases. The following PR agencies offer these services.
Content Marketing Platform
100,000+ media publications;
get backlinks to your product;
scale work with content distribution.
5WPR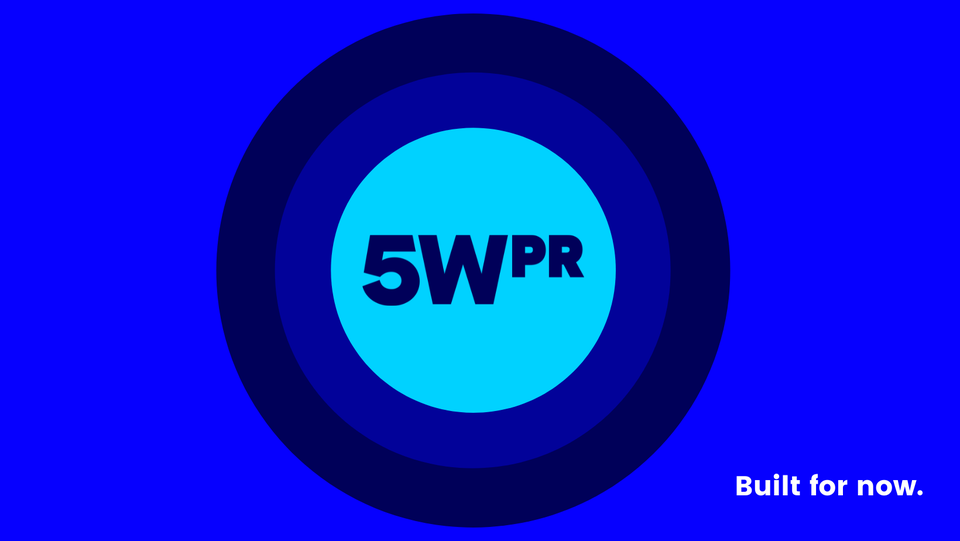 Website | Facebook | LinkedIn | Twitter
5WPR was nominated as PR Agency of the Year in 2022. The American Business Awards proves that the level of service is the highest, and clients from New York and all around the world can trust their PR campaigns to such a qualified team. The team of 5WPR consists of 250 professionals who devote their time to serving clients in B2C, B2B, Digital Media, Public Affairs, Crisis Communication, Government Relations, etc. The agency is famous for its results-driven approach to managing PR campaigns. Many years of devoted work permit the team to face the most challenging tasks and win the competition.
Marketing Maven

Website | Facebook | LinkedIn | Twitter
Marketing Maven is a famous public relations agency in New York. The team provides services in marketing and crisis communications. The team is known for its experience in brand strategy, event marketing, social media, marketing research, innovative media relations, and search engine optimization. By utilizing the most advanced PR/marketing metrics, the Marketing Maven agency leads the industry and makes hundreds of clients happy with the final results. The mix of strategic creativity, expertise, market research, and personal business contacts permits Marketing Maven to deliver the best PR services.
Channel V Media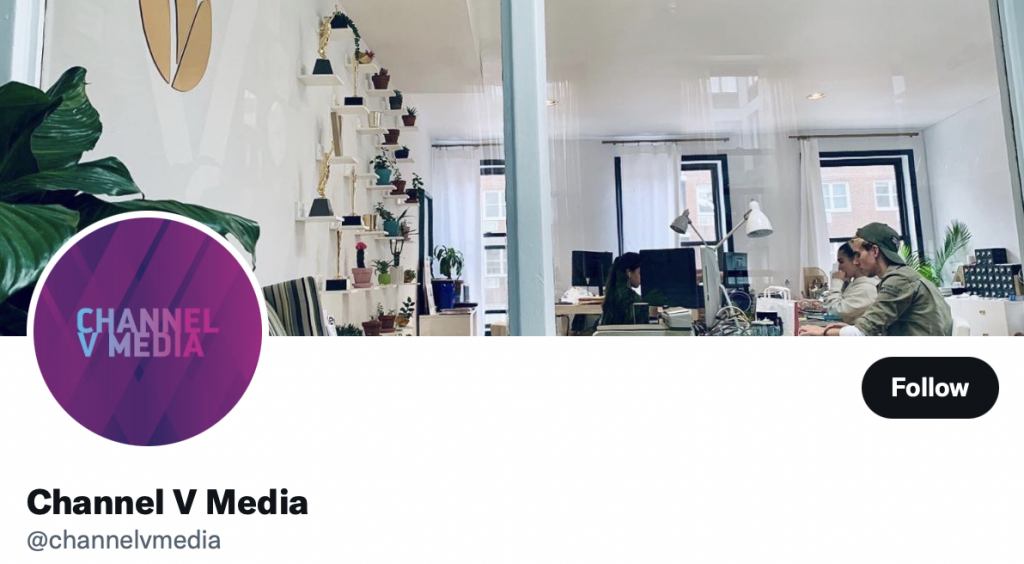 Channel V Media is one of the best PR agencies that focus on positioning huge and small companies for market success. The agency was founded in 2008 in New York. It has an excellent reputation when it comes to public relations and marketing communications. Many clients use the services of this agency to launch market momentum. The team deals with technology, consumer, and media companies, helping them to build brand awareness and launch new products and services. Channel V Media deals with such clients as Innovid, Everseen, Albert Technologies, IMB, Pernod Ricard, Embroker, etc.
Zerotrillion

It is a verified public relations agency with a beautiful office in New York. It was founded in 2019. Such a long PR and marketing practice permits us to attract the best clients from the US and all around the world. Zerotrilion is considered a worldwide creative agency for providing high-quality services in PR. The team is multinational and speaks three languages for the client's convenience. The agency can help brands deal with reputation crises, overcome growth challenges, and boost their online presence.
SEO Image

The agency provides high-quality services in SEO, reputation management, web design, and PPC. It is the best team to refer to when it is necessary to boost online reputation management. The agency is known for its creative approach to ranking clients in competitive markets. The database is huge and consists of small businesses, middle-sized businesses, and huge corporations. It was featured in the following well-known publications: Wall Street Journal, Fox News, NBC, etc. The team consists of the best writers, marketers, SEO experts, and PR experts. Clients admit that its SEO, PR, and web design services are the best on the market.
Fox Greenberg Public Relations

Fox Greenberg Public Relations is one of the top influencer and public relations agencies in New York. The team consists of highly qualified marketing and PR specialists, who focus on building a positive online presence and the efficient strategic development of many brands. Many little startups and big corporations use the services of Fox Greenberg Public Relations to reach their highest business goals. The agency uses traditional tools along with innovative approaches to make clients' campaigns as effective as possible.
GVATE

GVATE is one of the most reliable SEO, SEM, and Reputation Management agencies based in New York. Google has ranked it as the #1 SEO Agency in New York. Clients recognize GVATE as the best reputation management company in the US. The team provides high-quality marketing, public relations, website development, and SEO services, that can bring your website and brand in general to the top of search results. GVATE provides public relations services to small, medium, and large businesses. Clients feel free to discuss their expectations and business needs and set a fixed budget for the next PR campaign. The team works responsibly and never stops developing innovative marketing and PR technologies for achieving the most challenging tasks for clients.
The Ascendant Group

The agency is a worldwide leader in PR, CEO, marketing, and executive branding with a huge database of clients. The agency was founded in 2004. The team has a lot of experience and up-to-date knowledge in marketing communication, public relations, and branding, focusing on helping clients become more competitive and successful in their niche markets. It is the right agency to deal with when a brand needs to boost online visibility and create an emotional link with the target audience. The Ascendant Group counts 30 experts, who are fully committed to the shared business goal.
Milk & Honey PR

The team at Milk & Honey PR can solve any kind of crisis with reputation or negative online comments. It consists of experienced, talented, and energetic members who know what to do to satisfy every client. Many business owners choose this multi-award-winning agency with an excellent reputation. Milk & Honey PR has offices in New York, London, and Munich. The team works with business decision-makers to change the way small and large businesses talk. Clients are always a priority. You can order marketing and public relations services to make a brand's story more eye-catching, colorful, and inspiring to potential clients.
Crowe PR

Website | Facebook | LinkedIn | Twitter
The Crow PR agency has an excellent brand message: "Powered by Imagination. Driven by Results." It is the best explanation for why so many clients choose this agency to manage their marketing and public relations campaigns. Crowe PR specializes in mid to large-sized brands, providing services in healthcare, technology, and hospitality brands. The key focus of the agency is to help clients establish and maintain brand credibility, boost brand awareness, and drive people's interest. As a result, clients improve their purchase behavior and win the competition. The team provides the following services: brand positioning, PR, marketing, media relations, social media promotion, crisis communications, content creation, etc. 
Online Publicity Workbook
100+ content ideas for your B2B startup;
ideal for do-it-yourself publicity plans;
schedule your PR campaign in advance.
Final Words
New York City is a business center. The competition there breaks all records. That is why a business owner needs to cooperate with the leading PR and marketing firms. If we have not included your agency in the list, feel free to get in contact with us, and we will let the reader know about your team and the list of services you provide.