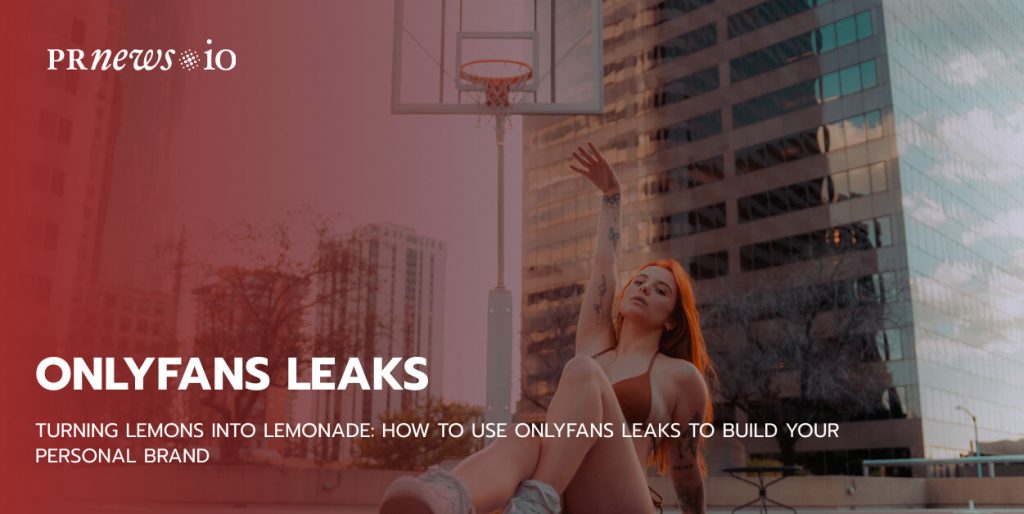 OnlyFans has gained a lot of attention in recent years, mainly due to its association with content for adults. The platform has faced criticism from some quarters for facilitating the sale of explicit content. However, despite the controversial opinions of the platform, OnlyFans has a big audience and many ways to benefit from it.
In this article, we'll touch on the topic of OnlyFans leaks and ways to spin this issue in your favor.
Why OnlyFans is becoming a popular platform for personal PR
OnlyFans is becoming a popular platform for creators to monetize their content directly from their fans. This is a new business model that allows creators to bypass the traditional gatekeepers of the media industry, such as publishers or record labels, and earn directly from their audience.
Creators can produce niche content that may not be attractive to advertisers but is still valuable to their fans. OnlyFans provides a way for creators to earn with this content, often at a higher rate than they could get through standard advertising models.
OnlyFans also empowers creators by allowing them to have more control over their content and earnings. Creators can choose what content they produce, how much they charge, and how they interact with their subscribers. This level of control can be empowering for creators, particularly those who may have felt marginalized or underrepresented on traditional platforms.
OnlyFans also provides a way for bloggers to build their personal brand and reach the audience, which can lead to additional opportunities outside of the platform. 

What content is popular on OnlyFans
Not many know, but initially, the platform was created for creators in different niches and only the lack of control over the content led them to the fact that they gained popularity in adult content.
Despite this, OnlyFans had and still has enough bloggers in various fields: fitness, teachers, cooking, music, artists, and more. For example, fitness influencers can use OnlyFans to monetize their content and connect with their fans by offering personalized workout plans. Creators in the cooking niche can put forward exclusive recipes. So if you are not into intimating content, you can still make a name through your skills.
The kind of content that can make you successful on OnlyFans includes:
Photography: people buy photos of their interests for different purposes.
Painting and sketching: You can find clients through OnlyFans and make money by selling the art.
Yoga and gym training: you can also be a famous OnlyFans trainer if you got the skills.
Music: show your talent – it's a great way to share interactive content with fans. It can be used to promote your new tracks, live streams, and share behind-the-scenes footage of rehearsals or concerts.
Cooking: you can promote your own live cooking show while making money from paying subscribers.
OnlyFan risks
One risk of OnlyFans is that the content can be leaked online. Last year, 1.5 terabytes of adult content — 3 million photos or 750 hours of HD video — produced by social media influencers were leaked online. These were cases where a quick search on Twitter for a popular OnlyFans creator's name with the keyword #OnlyFans resulted in uncensored content. Some Twitter users even attempted to profit from the leak by offering to sell content to their followers.
According to OnlyFans' terms of service, user contents belong to the users themselves, and they claimed the leak is not their security issue. Instead, the content was allegedly aggregated from a number of sources.
Is the leaks the end of the world?
Nothing is the end of the world, except the very end of the world. On the contrary, this can be a great chance for you to boost, which you can and should take advantage of.
Of course, this depends on the level of intimacy of your personal photos and videos. But if we are just talking about personal photos, it is a good chance to use this occasion before your promotion. Let it serve as an informational occasion to make yourself known to your potential audience.
Action Plan of how you are going to react after the OnlyFans Leaks:
1. First is timing.
You have to react immediately and try to intercept the control of its perception by the audience. For instance, by appearing in the informational space with a complaint about OnlyFans issues you may advantage of this matter and tell more about yourself and why people should follow you.
2. Scale up your story.
Talking about the leaks – use all possible ways to reach as many people as you can: post such messages on social media, and use the appropriate hashtags.
Publish articles on the media with a forward-thinking strategy – where your potential audience is. PRNEWS.IO will help you in getting the right kind of media exposure. Our team will assist in creating the content and picking out the appropriate outlets.
3. Collect all pieces of evidence.
Keep screenshots and be prepared to take legal action to protect your honor, dignity, and reputation. Online sources can remove information, so make sure to save screenshots with the publication date and time.

Find out more successful promotion cases on OnlyFans:
PRNEWS.IO: Leveraging Press Releases to Mitigate the Impact of the OnlyFans Leak
PRNEWS.IO is a press release distribution platform that helps businesses and individuals to distribute their news and announcements to a wide audience of journalists, bloggers, and media outlets. While PRNEWS.IO may not directly help to overcome the OnlyFans leak, it can be a valuable tool for individuals to manage their public relations and mitigate the negative impact of the leak on their personal or professional reputation.
Here are some ways PRNEWS.IO can help:
Issuing a press release: Affected individuals can issue a press release through PRNEWS.IO to announce their response to the OnlyFans leak. This can help to get their message across to a wider audience and provide accurate information about the situation.
Reaching out to media outlets: PRNEWS.IO can help individuals to reach out to media outlets and journalists who may be interested in covering the story. This can help to generate more publicity and raise awareness about the issue.
Building a positive online presence: PRNEWS.IO can help individuals to build a positive online presence by distributing their news and announcements to a wide audience. This can help to offset the negative impact of the leak and show that the individual is taking steps to address the issue.
Wrapping Up
In summary, OnlyFans offers a new business model for creators, enables them with more control over their content and earnings, and expands into new industries. This platform provides many benefits for creators, consumers, and the media industry as a whole. While it has faced criticism and controversy, the platform keeps on providing opportunities for those who want to monetize their content and connect with their audience in a more personal way.