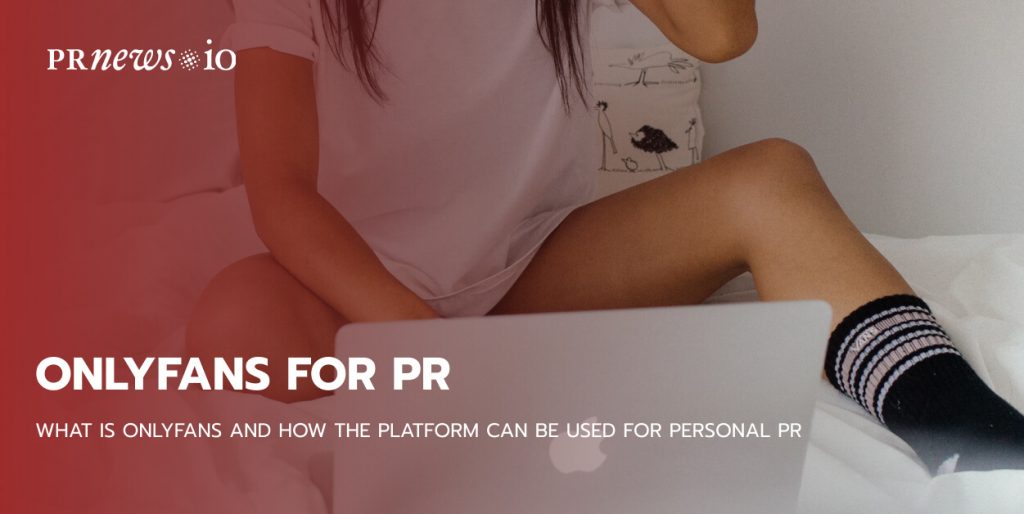 What is OnlyFans
OnlyFans is a platform where content creators of any caliber can earn subscriptions by bypassing studios or intermediaries. And although this platform is most often used by models, porn actresses, and nude photographers, it was planned that it will also be used by teachers, fitness instructors, and artists. But the lack of content censorship played a role.
Since its launch, the platform has already earned hundreds of millions of dollars, and the number of content authors has long exceeded 2 million. And it's not surprising, no matter how much we love the white collar, but the nude genre in art has been the main one for many centuries for a reason.
The platform gained particular popularity during the pandemic when the number of registered users per day reached 200 thousand!
Good news: from January 31, 2023, the British service OnlyFans no longer works in Russia.
The interface is very similar to Twitter:
How OnlyFans works
A content creator can create their pages on OnlyFans and set a fee for access to their content, or provide access to it only to their followers. Also, on OnlyFans, you can create special content for your followers that will not be available to the general audience.
OnlyFans has age restrictions for users. According to the rules of the platform, to create an account, the user must be over 18 years old. This restriction is set according to the laws of many countries where pornography is illegal for minors. In addition, OnlyFans requires users to verify their age and personal information, including photo IDs.
To become a creator, you should click the become a creator button:
After that, you will need to create a profile and start creating content:
The content creators can set the price for their publications themselves, but usually, prices range from $5 to $50 per month for access to paid content. In addition, OnlyFans allows content creators to interact with their followers, answer questions, conduct online broadcasts, and other forms of interaction.
OnlyFans is not limited to use in the adult industry, it also may be used to publish different types of content such as art, photography, music, fitness, and more.
OnlyFans earns a platform commission of 20% of every payment made through the site. The platform also allows content creators to earn additional income from tips that subscribers can send to content creators.
How you can use OnlyFans for personal PR
OnlyFans can be used as a personal PR tool. Creating content on OnlyFans can help content creators build their personal brand and position themselves as an expert in their field. It can also help attract new opportunities, such as invitations to events and media interviews.

Here are some ways you can use OnlyFans to grow your personal brand:
Develop a strategy. Determine your goals, audience, and the topic of the content you will publish on OnlyFans. Create an action plan and tell your followers about it.
Create Private Fan Pages: Content creators can create Pages on OnlyFans to engage their fans and give them exclusive access to their content, such as giving subscribers first access, revealing behind-the-scenes content, or communicating with followers in private messages.
Because of this feature, OnlyFans has become so popular among 18+ content creators.
OnlyFans allows content creators to create content with more freedom and without the restrictions found on other social networks (Facebook and Instagram). Therefore, it can help content creators increase their visibility and attract new fans.
By the way, about the content. It should be unique and interesting. Post videos from your professional activities, photos from your travels, your own recipes, beauty secrets, and other captivating materials.
Use OnlyFans to support your core business: If you are a professional in your field, then you can use OnlyFans to promote your business. For example, if you are a fitness trainer, you can post your exercises and healthy lifestyle tips.
Content Monetization: OnlyFans enables content creators to earn money from their posts. Therefore, it can become an additional source of income for content creators, which can help them improve their financial situation. In addition to direct earnings from content, you can also raise money for your projects. For example, you can raise funds to launch your new album or to hold an exhibition of your paintings.
Use OnlyFans to engage with your followers: Answer questions and comments from followers, host live streams, and involve your audience. These activities will help you attract more attention to your personality and expand your audience.
Use Social Media: Social media like Twitter and Instagram can help drive new followers to your OnlyFans pages. Post announcements of your new posts on OnlyFans and links to your social media pages.
Set an appropriate price for your content: It's important to properly estimate your content so that it reflected its quality and uniqueness. Find out what other content creators are pricing similar content, but don't forget that your content can have its own uniqueness.
What content is popular on OnlyFans
OnlyFans can be a powerful tool for promoting your personal brand, but it's worth noting that success depends on many factors, including the content you create, your ability to engage with your followers, and how much effort you're willing to put into attracting new followers
Popular content on OnlyFans is mainly content that cannot be found in other open sources and that provides meaningful engagement with followers. Since the platform works based on subscription to paid content, content authors on OnlyFans usually focus on publishing exclusive and personalized content.
Here are some types of content that are very popular on OnlyFans:
Videos and photos with erotic content: these can be photos and videos taken in lingerie, seductive poses, erotic striptease, etc.
Video and audio materials with sound: Subscribers may be interested in a variety of video and audio materials with sound, which includes voice messages, voice prompts for various tasks, dialogues, etc.
Personalized Content: Such content may include voice messages, personal advice, personalized photos, videos, etc.
Sports and Fitness Content: OnlyFans also features writers who offer their subscribers personalized training programs, nutrition tips, and other sports and fitness-related services.
Exclusive party videos and photos: OnlyFans empowers stars to give their fans exclusive access to their behind-the-scenes lives, including attending parties and events.
Content Marketing Platform
100,000+ media publications;
get backlinks to your product;
scale work with content distribution.
Types of pages on OnlyFans
Roughly, the types of author pages may be categorized into three:
Free pages where models post SFW photos [Suitable/Safe For Work is a term used to describe things that you can look at in the office and not be misunderstood. Photos that do not have blatant nudity.] Usually, such people can additionally purchase paid content with nude photos or erotica – that's how they earn.
Paid pages of small value ($5-8 per month). They publish erotica, nude photos, videos, and gifs in the feed. That is, users pay a subscription at a certain price and get access to all content.
Paid pages of high value (from $8 and more) – usually on such pages, erotica, and porn are published in the main feed, in addition, you can order photos and videos according to your wishes. This is sex work — full-fledged, complex work.
OnlyFans Risks and Limitations
Of course, working with OnlyFans may expose you to some risks. For example, some of the content is openly pornographic, and its distribution is prohibited by the laws of many countries (Ukraine in particular).
Another risk is rather low incomes, no matter what they write about the fortunes of the top authors of OnlyFans. In addition, OnlyFans collects a percentage of each transaction, which can reduce the income of content creators.
Like any online platform, OnlyFans carries the risk of security breaches and loss of confidential information. Although OnlyFans takes steps to protect users' personal data, the risk remains. That is why there are so many popular requests on the network about merging information from popular users. Just look at the popularity of such queries:
Attackers can harm the user by using such content for blackmail or posting it online without the user's permission. Content creators can become victims of cyberbullying, which can lead to psychological problems, depression, and anxiety.
Also, if a user provides personal information such as an address, phone number, or location information on OnlyFans, this may lead to danger. Attackers can use this data to contact the user or find him personally. Keep your privacy.
OnlyFans has restrictions on some payment systems, such as PayPal, which may limit the accessibility of the platform to users.
But the most dangerous is the risk of sexual exploitation. OnlyFans contains pornographic content, that's why there is a risk of sexual exploitation and abuse.
Real-life examples of promoting your personal brand through OnlyFans
Bella Thorne is an actress and model who earned more than $2 million on OnlyFans in her first week on the platform. She used OnlyFans to post exclusive photos and videos that she couldn't share on other social media.
Gemma Masi is a men's magazine cover star who uses OnlyFans to sell personalized videos and photos to her followers. She also offers her followers the opportunity to purchase a private chat subscription with her and other exclusive services.
Nicole Mitchell is a fitness model and personal trainer who uses OnlyFans to sell her workouts, diet advice, and other fitness services. She posts a variety of videos and photos of her workouts, helping followers stay motivated and inspired for their own workouts.
Cardi B: Rapper Cardi B uses OnlyFans to publish exclusive content and interact with her fans. She shares behind-the-scenes videos from studio shoots, including her music and life in general.
Tyga: Rapper Tyga uses OnlyFans to publish his music and exclusive content. He also uses the platform to sell his advertising services and interact with his fans.
Amber Rose: Model and TV host Ruby Rose uses OnlyFans to post personal photos, including lingerie photos, behind-the-scenes videos, interviews, and other content.

Conclusion
Be Consistent: Success on OnlyFans takes time and effort. It is important to be persistent in your work and content creation to maintain your audience. Overall, success on OnlyFans depends on your effort and professionalism. Follow the rules and ethics and develop your brand.
Read more: