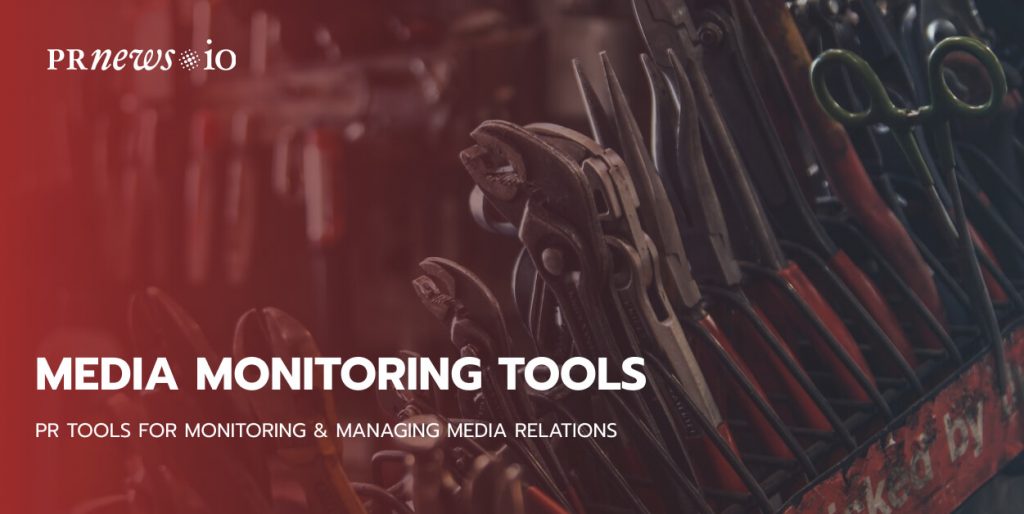 To effectively apply all the benefits media monitoring offers, you need a robust media monitoring tool. Check out our previous post "Media Monitoring: The Ultimate Guide" about why it is so important to track everything that happens digitally in your industry and with your brand, and what exactly you have to monitor.
Most existing media monitoring tools will cover all of the types of monitoring, described in the article mentioned above. To help you choose the best media tracking tool for your needs, we´ve created a list of the most popular services.
List of Media Monitoring Tools
In the following list, we focused on the tools that offer more than just social media listening. You can choose between free, premium, and enterprise-level media monitoring services, that will notify you about publicly available mentions and relevant keywords.
Google Alerts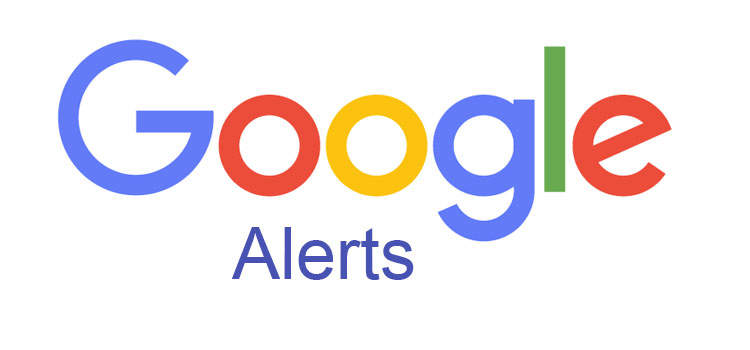 Google Alerts, is a free content change monitoring and notification service created by the largest search engine in the world, Google.
Google Alerts offers you to select specific keywords to get email alerts. Once you set up your alert for the keywords you want to know, you will start getting the emails when those keywords are mentioned on the web pages, newspaper articles, or blogs.
The only disadvantage of Google alerts is that it doesn't monitor social networks. So if you want to track what is being said about your brand on social media, you'll need to use a separate social listening tool.
Pricing: FREE
Awario

Awario is a web and social monitoring tool that is scanning around 13 billion pages, including articles, social media platforms, forums, blog posts, news stories, and other sources to get important insights about your audience and prospects. It helps track mentions of the company, monitor competitors, discover new sales opportunities, and find influencers in your niche.
Its data contain the number of mentions, sentiment analysis, top influencers across different publications, and progress analytics. Providing you with an intelligent alert system, the service lets you know as soon as an important conversation starts gaining momentum.
Furthermore, you can also add negative keywords to your settings. This is an advanced feature that gives you a better understanding of brand perception.
The downsides of this tool are that sentiment analysis is not always accurate and limited features on the free trial (e.g. influencers report and certain analytics data).
Price: starts from $24 per month
Mention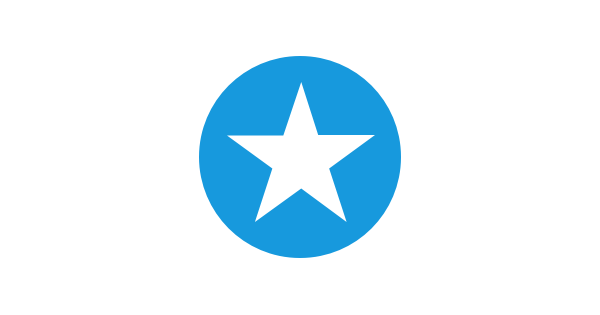 Mention allows you to track online conversations and mentions of your company, product, industry, or campaigns. This keeps you up to date on important conversations around your brand. Mention also enables you to filter the media mentions you want to monitor by language, source, and date. You can set up your alerts by adding or removing certain keywords.
In addition, you can build marketing reports with good visualization, and automate your reports to share the results with key stakeholders in your company.
It's easy to set up and use to find relevant brand mentions and conversations all over the web. However, tracking campaigns can be complicated to set up without extra help from a support team.
Price: starts from $41 per month
Brand24

Brand24 will automate most of the processes and will give you all data you need for reputation management.
Users can use the platform to analyze conversations about their brands, products, and competitors, and gain fresh insights into their customer base. Brand24 also offers sentiment analysis to better understand the attitudes of its customers and identify critical areas that require attention. In its dashboard, you can filter by date, influence, sources of mention, or language.
The media monitoring tool will collect all publicly available mentions and give information about:
the reach of mentions
sentiment analysis
volume of mentions
social media interactions
most active locations
the most popular public profiles
Pricing: starts from $49 per month
Alerts by Ahrefs

Another great media monitoring and alert service is Alerts by Ahrefs. This tool will monitor important SEO metrics for your website, provide some information about your competitors, and track brand mentions.
Alerts by Ahrefs monitors web mentions of your company but it goes beyond Google Alerts to also signal you about new and lost backlinks and keyword rankings. By setting up a backlinks alert on any website or URL, you will get informed of gained and lost backlinks. This is beneficial for your own SEO strategy and also a great tool to find out your competitors' link-building activity.
The keywords alert also offers features beyond usual rank tracking tools because it isn't only scanning the keywords you enter into it. Ahrefs is crawling millions of keywords in their database to notify you when the software sees any notable changes in the keyword positions.
Alerts by Ahrefs is very user-friendly, and its team adds new features rather often.
Pricing: starts from €74 per month
BrandMentions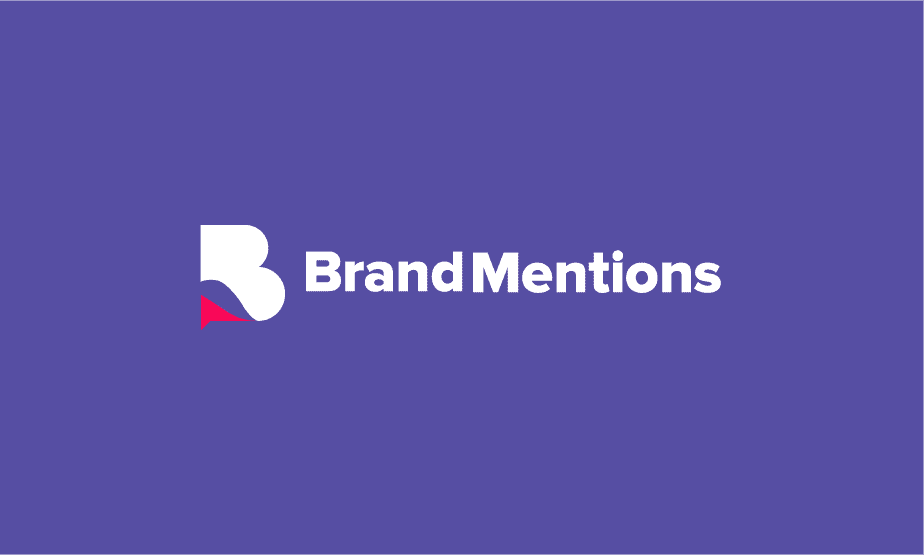 BrandMentions has lots of features to help you keep on top, and be connected with everything that appears online about your brand or product. It provides comprehensive sentiment analysis, real-time monitoring, competitive analysis, and more.
Every major social media platform is represented here, along with non-social media. If somebody mentions your company in the news, on a blog, on a review site, or anywhere else: the platform finds it, indexes it into the system, and sends you notifications for quick action.
Pricing: starts from $99 per month
SEMrush

SEMrush is an SEO tool that offers media monitoring as one of its services. It is an interesting combination. 
SEMrush provides users with a comprehensive suite of social media management features, including detailed analytics reports, real-time alerts, and influencer marketing tools.
The Post Tracking feature helps to see and analyze the performance of your external publications or your competitors' posts. It monitors social engagement, backlink count, referral traffic coming to your website, and keyword daily rankings of your content.
Price: starts from $99.95 per month with a free trial.
Prowly

Prowly is one of a kind listening tool. 
Prowly will help monitor your press releases and manage your media lists. It's a great tool for any PR experts that are most interested in working with media outlets rather than tracking their social media accounts.
This service doesn't only help PR teams in media monitoring, but also in finding the right media contacts and organizing them in a PR CRM, creating press releases, and managing email pitches.
Price: starts from $293 per month with a free trial.
Sprinklr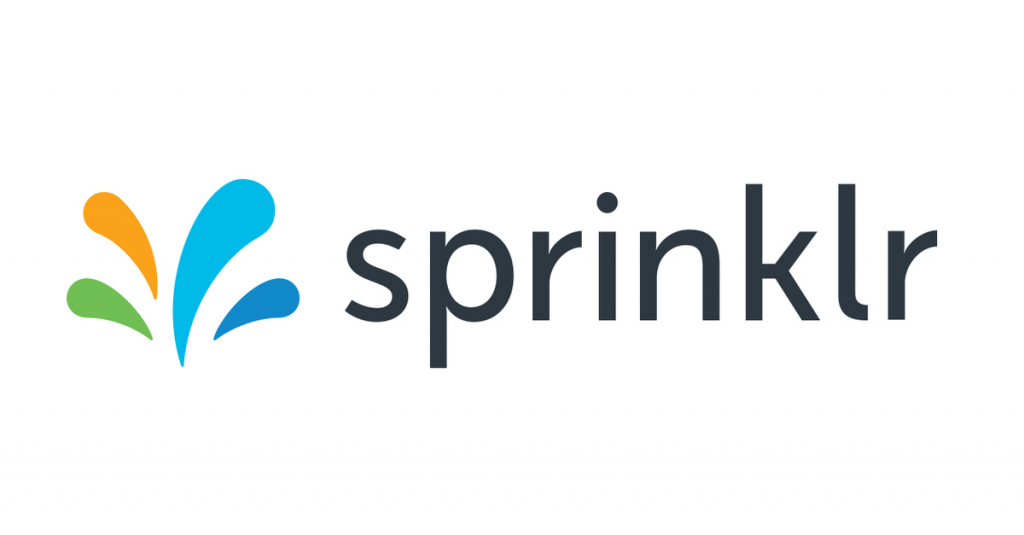 Sprinkr is a powerful social media tracking software that also provides a social listening feature. 
The Modern Research feature helps you discover broad, historical, and deep real-time data of conversations, topics, and influencers driving your market.
Like many other similar tools, this service helps you benchmark your social media performance against your competitors. Even more, they help you see the upcoming crises before they arise so that you are able to take measures and make informed decisions.
In addition, the platform allows you to moderate comments and messages across your social media accounts. But the paid-ads performance has to be manually added, as it doesn't get automatically pulled and inserted into the reports.
Price: pricing is available upon request.
Brandwatch

Brandwatch is a media monitoring tool for enterprises.
This media monitoring service offers advanced analytics features. Brandwatch will not only collect and analyze the data in real-time. They developed a media intelligence platform called Vizia, which will give you actionable insights to bring your company to another level. Brandwatch offers sentiment analysis in multiple languages, scoring mentions as positive, neutral, or negative to help you manage engagement. 
Brandwatch is monitoring the web to find relevant for your business keywords, indexing the data into a searchable database, analyzing it all, and presenting that analysis in attractive and user-friendly formats.
Price: pricing is available upon request.
Talkwalker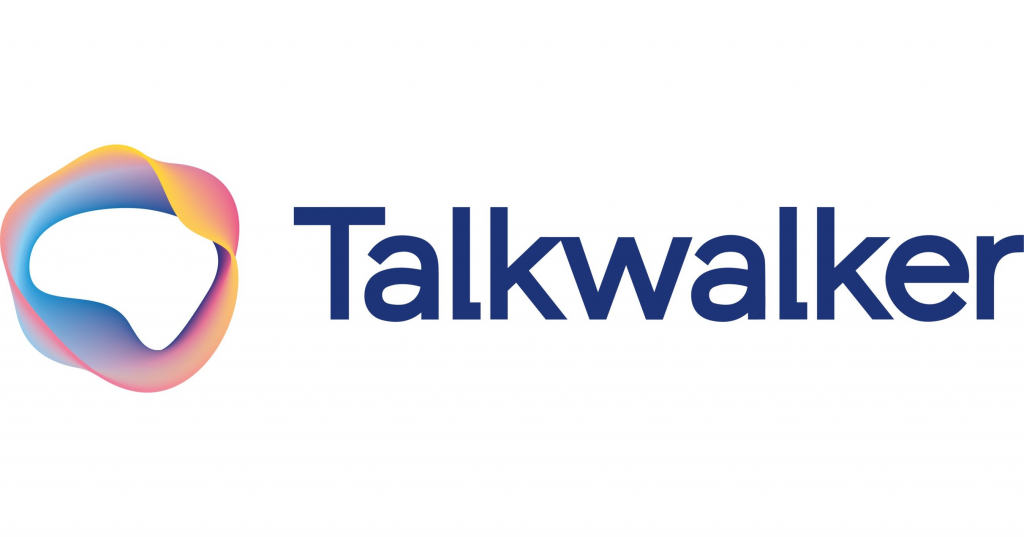 Talkwalker is another media monitoring tool that focuses on delivering results to corporate and enterprise-level accounts.
Talkwalker is crawling owned and earned media in 187 languages. The software offers the most important and impactful information using advanced AI.
The tool analyses the data in real-time. You also can receive access to 2 years of historic data. It's a perfect tool for tracking press releases.
Price: Information about corporate and enterprise plans is available upon request.
Wrap Up
To sum up, media monitoring tools can essentially facilitate all your marketing and PR routine, if you use them properly and understand how it works.
Thanks to its features, you can get valuable knowledge about your brand's online presence, competitors, audience perception, and trends in your industry. This data will help you improve your customers' experience, strengthen your reputation, and become number one in your niche.
Content Marketing Platform
100,000+ media publications;
get backlinks to your product;
scale work with content distribution.