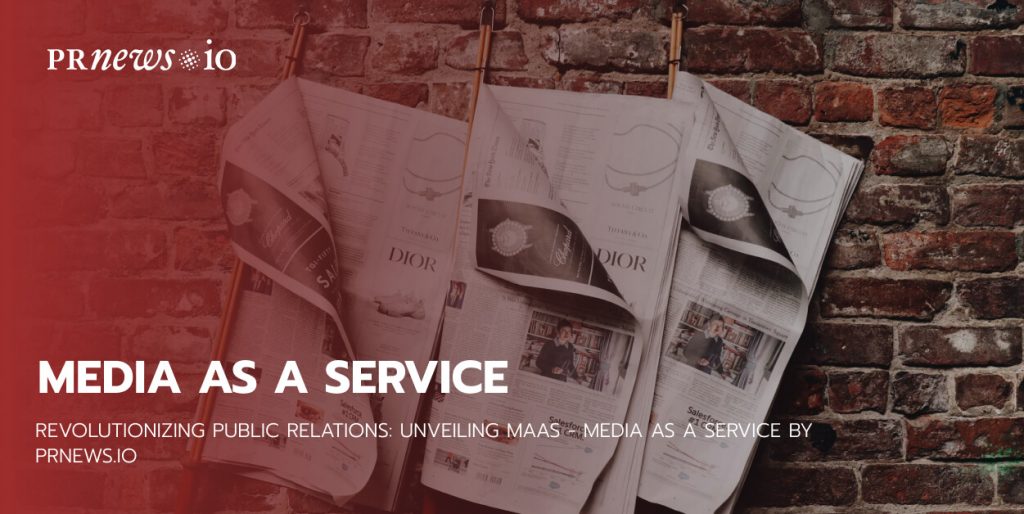 Every company has to be a media company itself because traditional media outlets can't provide sufficient means, or pageviews to help tell all important stories of companies, and their communities.
The boost of content marketing is evidence that the concept of 'every company is a media company' is becoming accepted and understood by everybody. It is resulting in a tsunami of media content from the businesses, created by the businesses themselves.
However, this differs from a media company. Media companies don't create and distribute content about themselves. What do media companies do?
What MaaS (Media as a Service) Companies Can Do for a Business?
Content is still king of marketing. Content marketing is important because it's affordable and effective. Sustainable content marketing nurtures your audience, answers their questions, and builds long-last relationships, based on your professional recognition and trust. This helps your business generate better leads, conversions, and sales.
Content marketing is all about magnetizing your prospectus and the perfect clients for your brand. It isn't about aggressively pushing your products or services in front of their eyes and hoping they'll buy them. To make it right you have to be persistent, professional, and active. This requires a lot of effort, time, and sometimes experience, but if you don't have you still can be successful in content marketing with MaaS (Media as a Service).
Media as a Service (MaaS) is a service model where media companies cater to the needs of clients who desire their own network of news sites but wish to avoid the burden of setting up and maintaining the infrastructure themselves. In this scenario, clients express their preference for a hassle-free approach, wherein they can simply invest funds and trust that the media assets will function effectively without direct ownership.
In various industries, including fintech, there continues to be a demand for paid and owned media. MaaS packages this concept, emphasizing that media assets require organization but no longer necessitate ownership. Clients can opt for a subscription-based model, paying for the service and receiving the same effects as if they owned and managed the assets themselves.
This service-oriented approach enables clients to focus on their core business while leveraging media assets to achieve their goals effectively. In essence, MaaS allows clients to access and utilize media assets through a subscription, providing them with the desired effect of ownership without the complexities of actually maintaining and running the infrastructure.
Instead of traditional ownership, clients can opt for a subscription-based model where they pay for the service and gain the same benefits as if they were to own and manage the assets themselves.
For instance, in the fintech industry, businesses often need to disseminate news or developments across various media platforms. However, each time they face this task, complexities arise. Negotiations, contacts, and agreements with each specific media outlet consume significant time and resources.
MaaS, on the other hand, mitigates such complexities and expenses for businesses. In our fintech example, the business simply subscribes to the MaaS service, ensuring that its news quickly appears on relevant fintech media platforms when needed.
Overall, MaaS offers a hassle-free solution for businesses seeking to efficiently spread their news and content across relevant media outlets. It eliminates the need for time-consuming negotiations and contact with individual media platforms, allowing businesses to focus on their core operations while relying on MaaS to handle media distribution effectively.
How it Works with PRNEWS.IO
The collaboration process with PRNEWS.IO within the MaaS (Media as a Service) framework is straightforward. If you find our proposal intriguing, all you need to do is reach out to us through the chat feature on our website.
Our support team will assist you in selecting a relevant list of media outlets that will be involved in the MaaS service. We will ensure that all rules and guidelines are agreed upon, and then we can begin our collaboration!
PRNEWS.IO simplifies the process of media outreach, providing businesses with a seamless way to access various media platforms and reach their target audiences effectively. With our assistance, you can streamline your native advertising efforts, secure guaranteed media coverage, and leverage the power of media to bolster your brand presence and reputation. Let's work together to achieve your media goals!
Other PRNEWS.IO Services That Might Interest Businesses
There are many types of media services that media companies can offer to their clients.
Good media companies can establish their media service as a partner that holds this position for a long time. Because it's an unwritten rule in business that if you become a favorite companion in your community or field, people will come back again and again—that's very hard to dislodge.
Take advantage of Media Planning
PRNEWS.IO also offers another service for creating content – a media plan for your campaign. Whether you need to improve your SEO — they will provide you with high-quality backlinks, or ORM — they will write all the needed content to build or renovate your positive reputation or fight negative reviews. In addition, their team can be your PR department — they will provide you with media coverage and publicity of the brand
Maximize the efficiency of your PR efforts
Their Website Traffic Estimator will help you get the most out of your PR campaigns. It predicts with high accuracy the number of views your sponsored content can receive on a media outlet of your choice.
Control your money
Easy to use Calculator helps you to choose the news platform to meet your needs. Plan your content performance with a reasonable price and plan your marketing budget ahead. No guesswork there!
Track your metrics
The estimator feature predicts the number of views of your posts from almost any news website or blog across the globe. Their marketplace of publications includes 106.733 outlets in 77 languages from 198 countries. The PRNEWS.IO team can provide you with the statistics even on those websites that hide their view counters.
If you are not sure will the website will publish your articles or posts and you don't want to pay the full price to discover it, they will ask 10 (or fewer) chosen websites for you in advance if they are ready to publish your text. As a result, you will get the list of websites, which are ready to publish your text with all additional information (additional payment, conditions).
Create and Distribute the Content You Need
Don't get distracted and continue doing the tasks you're the best in. The experts from our team will handle all your PR needs by creating and submitting content, tracking deadlines, and communicating with publishers. Just leave the details to them so you can focus on taking care of the more critical tasks.
Final Words
MaaS (Media as a Service) is a highly popular direction in the B2B sphere. In this scenario, businesses can fully focus on their core processes without being distracted by the challenges of providing media coverage when needed.
It results in a win-win situation where each party excels at what they do best. Businesses concentrate on their products or services, while media companies take care of disseminating information about them.
Through MaaS, businesses can offload the responsibility of media coverage to specialized media companies, allowing them to streamline their operations and maximize efficiency. They can confidently rely on the expertise of media professionals to handle their brand's visibility and communication effectively.
Media as a service is a potent asset as it acknowledges that every business operates as a service. Establishing a brand can be a time-consuming endeavor, but certain companies and methods exist that can accelerate and simplify this journey. So, why not seize this opportunity and leverage the benefits it offers?
Content Marketing Platform
100,000+ media publications;
get backlinks to your product;
scale work with content distribution.