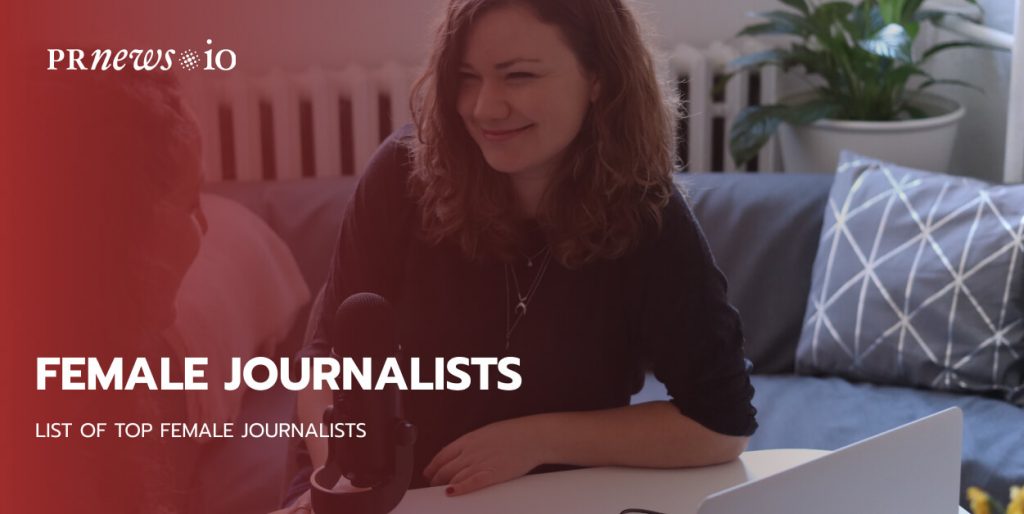 It's remarkable to think that even today, women face numerous challenges breaking into the field of journalism. However, the accomplishments of top female journalists past and present are all the more impressive as a result. Through their reporting on everything from conflicts and civil rights to organized crime, these trailblazing women have left an indelible mark on history and the global consciousness by daring to tell the truth.
Sadly, some of these pioneers had to overcome gender bias, death threats, racial discrimination, and even gun attacks just to bring attention to the issues they covered and to report on the reality they witnessed.
While there are countless women working in journalism around the world, let's take a moment to recognize some of the most notable ones. Get ready to be inspired by these extraordinary women who have changed the world.
Here are some of the top female journalists, in no particular order:
Diane Sawyer – Former Anchor of "ABC World News"
Rachel Maddow – Host of "The Rachel Maddow Show" on MSNBC
Barbara Walters – Broadcast Journalist and Television Personality
Oprah Winfrey – Former Host of "The Oprah Winfrey Show" and Founder of OWN
Gwen Ifill – Former Co-Anchor of "PBS NewsHour"
Andrea Mitchell – Chief Foreign Affairs Correspondent, NBC News
Martha Raddatz – Chief Global Affairs Correspondent, ABC News
Norah O'Donnell – Anchor of "CBS Evening News"
Anna Wintour – Editor-in-Chief, Vogue
Gayle King – Co-Host of "CBS This Morning"
Lara Logan – Chief Foreign Correspondent, CBS News
Sarah Ferguson – Host of "The View"
Margaret Brennan – Moderator of "Face the Nation", CBS News

Top Female Journalists:
Amber Lyon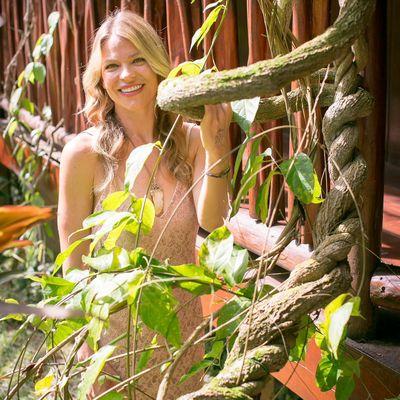 Twitter | Instagram | LinkedIn | Wikipedia
American investigative journalist Amber Lyon continues to display bravery in her reporting of current, difficult news stories, with a focus on human rights abuses, environmental issues, and police brutality.
In 2010, Lyon was the first journalist to bring attention to the 'Deepwater Horizon' oil spill while broadcasting live. That same year, she also played a significant role in exposing the sex trafficking of minors on Craigslist, which led to the disabling of the website's Adult Services section.
Lyon also raised concerns about CNN's practices in 2012, accusing the network of controlling and blocking certain articles to protect corrupt relationships with governments, including the Bahrain regime.
Veronica Guerin (1958 – 1996)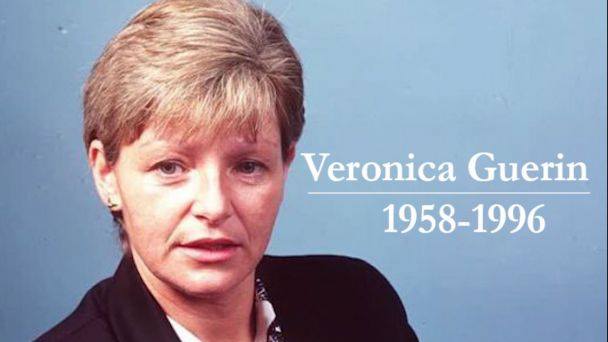 Veronica Guerin was an Irish journalist and crime reporter for the 'Sunday Independent', Ireland's best-selling newspaper. She was known for her fearless dedication to uncovering the truth, even in the face of death threats and multiple gun attacks.
Guerin persisted in her mission to expose the drug bosses and murderers of Dublin's criminal underworld. In June 1996, her pursuit of the truth came to an end when she was fatally shot. However, her death had a profound impact on Ireland, leading to the country's largest criminal investigation and a crackdown on illegal gang activity.
Robin Roberts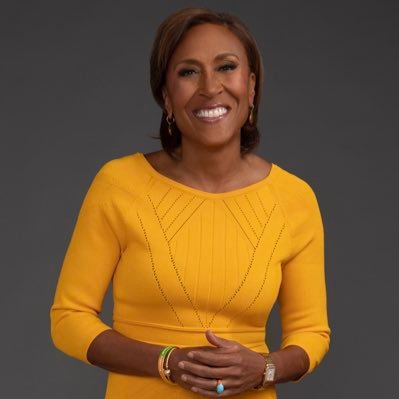 Twitter | Facebook | LinkedIn | Wikipedia
Robin Roberts is an American television newscaster best known for her work on ABC's Good Morning America. She began her career in 1983 as a sports anchor and reporter for WDAM-TV and later joined ESPN as a sports reporter in 1990.
In 2005, Roberts anchored a series of poignant reports from her hometown after Hurricane Katrina devastated the area. She also hosted the Academy Awards pre-show for ABC in both 2009 and 2011.
One of Roberts' most notable interviews was with President Barack Obama for Good Morning America in May 2012, for which she won the Walter Cronkite Award for Excellence in Journalism. She was also inducted into the Sports Broadcasting Hall of Fame in 2016.
Shereen Bhan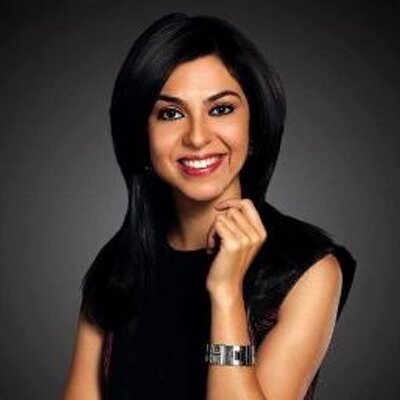 Twitter | Instagram | LinkedIn | Wikipedia
Bhan is an Indian journalist who produces and hosts numerous primary shows like India Business Hour, The Nation's Business, Young Turks, and Power Turks.
She also works as the Delhi Bureau Chief and Executive Head of CNBC-TV18 in India. Her effortless presentation of news in a cheerful and friendly manner has made her a national superstar. She has won several awards. Some of these include the FICCI Woman Of The Year Award in 2005. Shereen was also named as one of the Young Global Leaders of 2009 at the World Economic Forum.
Yamiche Alcindor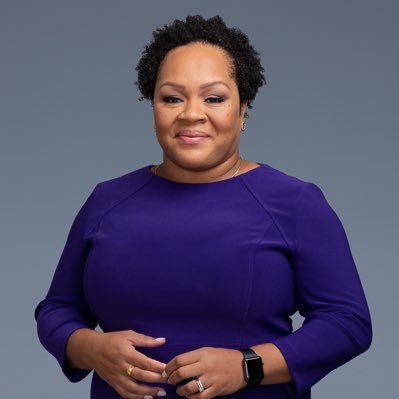 Twitter | LinkedIn | Wikipedia
Yamiche Alcindor is an American reporter who is the White House correspondent for the PBS NewsHour and a political contributor to NBC News and MSNBC. She has experience working for USA Today and The New York Times. Alcindor's articles are mainly about politics and social issues.
In 2016, she was assigned a Shorty Award in the Journalist category. The next year, Alcindor took an award in a tribute to journalist Gwen Ifill at Syracuse University's Toner Prize ceremony. Alcindor was featured in the 2017 edition of "The Root 100", an annual rating by the magazine The Root of the most influential African Americans between the ages of 25 and 45. In January 2018, she was named White House reporter of the PBS NewsHour. In this position, Alcindor highlighted the Trump presidency and during the 2020 presidential election season, she worked as one of the moderators of the sixth Democratic debate.
Martha Gellhorn (1908 – 1998)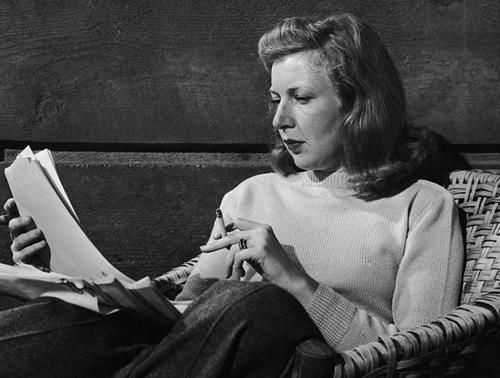 American journalist, novelist, and travel writer Martha Gellhorn is often called one of the twentieth century's most influential war correspondents. During her 60-year career, she highlighted almost every major world conflict. And, as she said, "I followed the war wherever I could reach it."
These wars included the Spanish Civil War, Adolf Hitler's rise, and the Vietnam War. She even covered the civil wars in Central America in the 1980s, despite being at the age of 70 at that time.
Inspiring top female journalists all over the world, she also used her special tactics in the name of getting great content. Pretending as a stretcher-bearer, she gained access to the Normandy landings. And, along the way, she became one of the most famous women in history as the only woman to land at Normandy on D-Day in 1944.
Fredricka Whitfield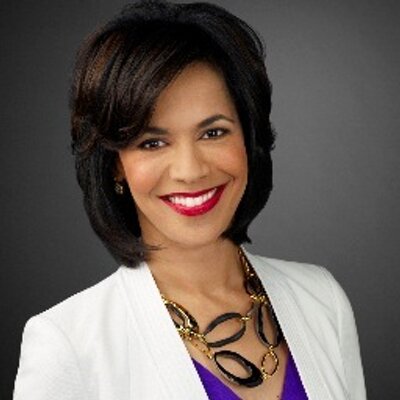 Twitter | Facebook | Wikipedia
Fredricka Whitfield is a newscaster for CNN/U.S. She works in the network's world headquarters in Atlanta and presents the weekend edition of CNN Newsroom. Her award-winning broadcast career covers more than 30 years. Whitfield's reporting ranges from highlighting stories from the Cuban-Haitian refugee crisis in the 90s to the 2000 Bush-Gore presidential race. Fredricka recounted the Kosovo War refugee crisis, the Afghanistan War, the start of the second Iraq War, the 2008 Inauguration of President Barack Obama, the Atlanta, Beijing, and London Olympic Games, the 2016 Presidential primary races, and the Democratic National Convention.
Whitfield has gained multiple awards and honors for her broadcasting. Starting from 2000 she gained many Emmy awards in different nominations. Whitfield also earned the network's Peabody Award for the winning coverage of the 2010 Gulf Oil Spill and the 2011 Arab Spring. In 2019 was named a 60th Anniversary Honorary Board Member of Alvin Ailey Dance Theater.
Christiane Amanpour – Chief International Anchor, CNN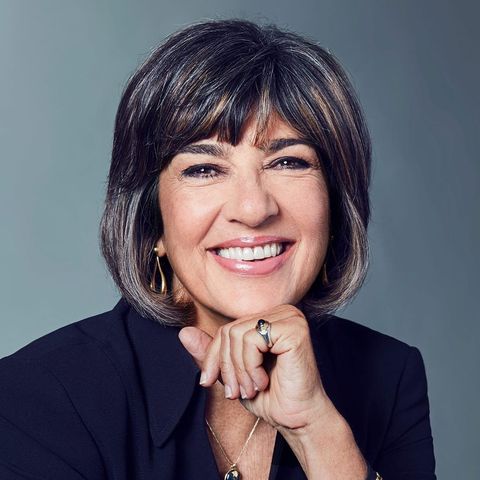 Facebook | Instagram | Wikipedia
Amanpour a British-Iranian reporter and TV host. She is the Chief International Anchor for CNN and host of CNN International's nightly interview show Amanpour. She also runs the Amanpour & Company programs on PBS. She was previously the host of the global affair for ABC News in the United States.
Amanpour's journalistic career extended over three decades, during which she interviewed Hosni Mubarak (she was the only journalist to do so) and Muammar Ghadafi during the Arab Spring. For her outstanding reportage, she has won every major broadcast award, including nine News and Documentary Emmys, an inaugural Television Academy Award, three DuPont-Columbia Awards, and two George Polk Awards. She also received the Walter Cronkite Award for Excellence in Journalism as well as a Giants in Broadcasting award in 2011. Christiane Amanpour is a member of the board of directors of the Committee to Protect Journalists, the International Women's Media Foundation, and the Center for Public Integrity as well.
Hu Shuli top female journalists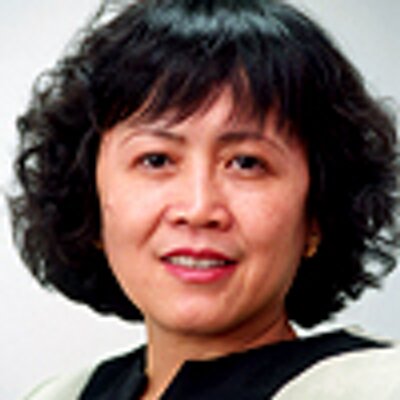 Hu Shuli is a Chinese reporter who is currently the editor-in-chief of the media group, Caixin Media which she founded in 2009. Shuli had also been a chief reporter and international editor of China Business Times and a business and finance magazine for 11 years. Considered one of the top female journalists in such a media-restrained country, she was numbered as the 87th most powerful woman in the world by Forbes in 2011. The same year she was listed among the Top 100 Influential People by Time magazine. Well-known for her bold expertise in the industry and her investigative work on fraud and corruption, she's currently a board member of the International Women's Media Foundation. She also takes a place on the Reuters Editorial Advisory Board as well as having a regional advisory role in the International Center for Journalists. In 2017, Hu was nominated to be one of the World's Greatest Leaders by Fortune.
Ethel Payne (1911 – 1991)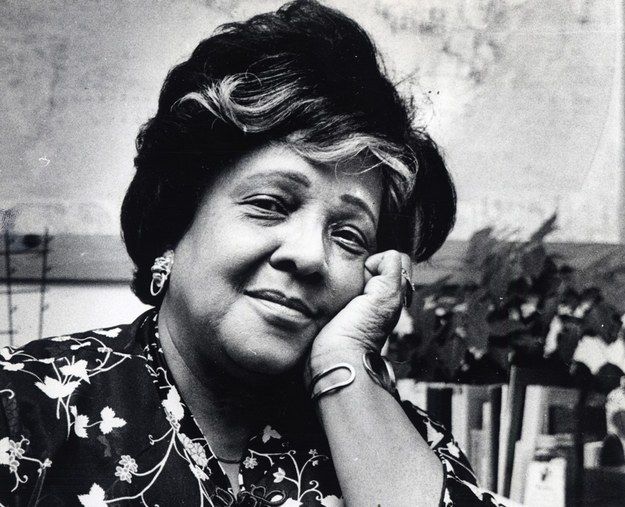 Being called the 'First lady of the Black Press', Ethel Payne is one of the most famous black female reporters ever. She was also an activist and played a big role in chronicling the Civil Rights movements in the 1950s and 1960s.
When CBS employed her in 1972, she made history when she became the first female African American anchor on a national network. On CBS, she is making reports on politics both at home and abroad. She got a reputation as a tough-talking journalist who was brave to ask questions of any difficulty. E.g. asking President Eisenhower when he planned to prohibit segregation in interstate travel. He answered that he refused to support 'special interests'. As a consequence, civil rights rose to even greater prominence as a key issue of national debate.
Laila Muhammad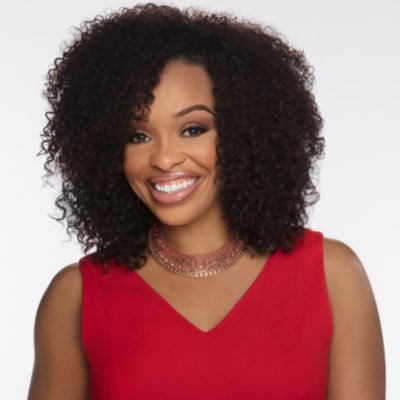 Instagram | Facebook | LinkedIn | Twitter
Laila Muhammad is a Los Angeles based Journalist and TV Host, known for being relatable, authentic, and for "keeping it real." Whether she is on set hosting a live show or doing one-on-one interviews with movie stars, Laila brings her own style and energy to the camera along with her signature voice, smile, and laugh.
Katie Couric – Former Anchor of "CBS Evening News" and Co-Anchor of "Today" Show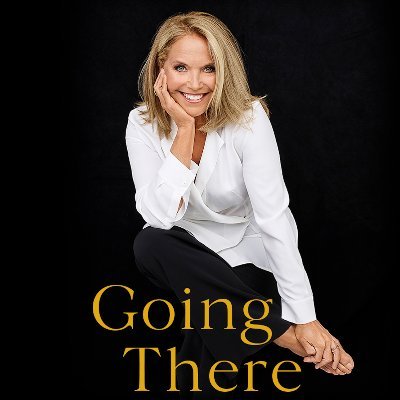 Katie Couric is a well-known and highly respected journalist in the United States. Throughout her career, she has broken down barriers for women in the field of journalism and has become a role model for many aspiring female journalists.
Couric began her career as a news assistant at ABC News and worked her way up to become a reporter and anchor for NBC News. In 1991, she became the co-host of the Today show, making her the first solo female anchor of a national evening news broadcast. She went on to become the first woman to anchor a weekday evening news broadcast when she joined CBS Evening News in 2006.
Throughout her career, Couric has covered a wide range of topics, from breaking news events to in-depth interviews with political leaders and celebrities. She has won numerous awards for her journalism, including multiple Emmys, and has been praised for her ability to connect with audiences and communicate complex issues in a clear and engaging way.
Couric has also been an advocate for women's issues and has used her platform to raise awareness about important topics such as gender inequality, sexual harassment, and women's health. In 2014, she founded Stand Up To Cancer, a charitable organization that raises funds for cancer research and treatment.
Overall, Katie Couric's career has had a significant impact on the field of journalism and has paved the way for many female journalists to follow in her footsteps.

Jacquie Jordan
Jacquie Jordan is a dynamic, female entrepreneur and media expert who has built her stellar reputation working with successful individuals who want to take their business, message, and brand to the highest level. She gets her clients the recognition, media exposure, and business opportunities they intuitively want and deserve. As a visionary, she prepares, cultivates, and promotes these individuals to rise to their highest potential. She elevates them from being experts in their fields to becoming recognizable Guestperts who make a positive impact around the world.
Jacquie is the founder and CEO of the 15-year-old cutting-edge, media and content development, promotions, and booking platform, TVGuestpert that offers full-service promotion, marketing, business strategy, and media services for her clients, partners, and collaborators, TVGuestpert Publishing – a NY Times Best Selling publishing house, and The Guestpert Academy – an online program offering visibility, media training, and TVGuestpert On-Camera Training.
Jacquie began her reign in the media as a nationally recognized producer in broadcast television. She is a two-time Emmy nominated TV Producer including for her work on the acclaimed show Donny & Marie (Sony Pictures Television). As Showrunner for the long-running AMC series Sunday Morning Shootout, hosted by Hollywood Icons Peter Guber and Peter Bart, Jacquie produced shows with celebrity guests including Steven Spielberg, Charlize Theron, Clint Eastwood, and George Clooney. Today, Jacquie forays those producing skills into developing TV and web-based productions for her vast clientele and producing her podcast Front & Center with Jacquie Jordan, which also aired as a broadcast show on KTLA 5 Los Angeles and Fox 5 San Diego.
As a New York Times Best Selling Publisher, Jacquie is known for her ability to find the heart of any story and catapult her clients to become prominent authors, speakers, and guests. Jacquie is a three-time author on the subjects of media and business. She has written The Ultimate On-Camera Guidebook: HostsExpertsInfluencers, Heartfelt Marketing: Allowing the Universe to be Your Business Partner, and Get on TV! The Insider's Guide to Pitching the Producers and Promoting Yourself!
As an in-demand speaker, Jacquie's 2020 TEDx University of Delaware Gen X: Why We Need New Branding hit a chord with the often-overlooked Generation X and has garnered over 50K views on YouTube. Recently, she has secured the rights to TEDx for Franklin, Tennessee, and is developing the upcoming series for launch in 2022. Jacquie is a favored commentator on Entertainment and Pop Culture appearing on CNN, FOX, CBS, ABC Family, Fox Reality, and more. Credits and features: Jacquie has been featured in Entrepreneur Magazine, Selling Power Magazine, Feedback Magazine, Emmy Magazine, and on the cover of Woman's World Magazine.
Jacquie is a graduate of the University of Delaware, with a B.A. in Communications and a minor in theater.
Jacquie has an immense passion for raising awareness around animal neglect and when she's not saving animals, she enjoys spending time on her yoga mat or reading the stars in the sky!
Historical Overview of Women in Journalism
The history of women in journalism dates back centuries, with many notable women paving the way for future generations of female reporters. One such example is Nellie Bly, an American investigative journalist who, in the late 1800s, exposed the inhumane treatment of patients at a mental institution and set a record for traveling around the world in 72 days. Her fearless reporting helped to shape the industry and set a precedent for women in journalism.
Another pioneering journalist was Ida B. Wells, who, in the late 19th and early 20th centuries, uncovered and publicized the widespread practice of lynching of African Americans in the United States. Her investigative reporting and advocacy journalism were crucial in raising public awareness of this issue and bringing about social change.
Margaret Fuller was a trailblazer in the field of literary journalism in the mid-19th century, and was one of the first women to serve as a foreign correspondent. Her writing covered a range of topics, including politics, women's rights, and social issues, and she used her platform to advocate for greater equality for women.
Despite the significant contributions of women journalists throughout history, they have often faced numerous obstacles and barriers in the industry. In the early days of journalism, women were often excluded from formal education and training in the field, limiting their opportunities for advancement. Even when women did manage to break into journalism, they often faced discrimination and harassment, and were paid less than their male counterparts.
Challenges Faced by Female Journalists
Sexual Harassment and Discrimination
Sexual harassment and discrimination are persistent issues that female journalists continue to face in the workplace. According to a survey conducted by the International Women's Media Foundation, nearly two-thirds of female journalists have experienced some form of harassment or abuse on the job. This can include unwanted sexual advances, inappropriate comments or gestures, and even physical assault.
These experiences can have a profound impact on a journalist's career and mental health, and can create a hostile work environment that makes it difficult for women to succeed. In recent years, the #MeToo movement has brought greater attention to these issues and prompted many news organizations to implement new policies and training programs aimed at preventing sexual harassment and discrimination in the workplace.
Stereotyping and Misrepresentation
Another challenge faced by female journalists is the prevalence of gender stereotypes in media coverage of women. This can include objectification, trivialization, and the perpetuation of harmful stereotypes. For example, women journalists may be assigned to cover "soft" topics like fashion or lifestyle, rather than hard news stories. They may also be portrayed as overly emotional, incompetent, or overly aggressive in their reporting.
These stereotypes not only limit the types of stories that women journalists are assigned to cover, but can also contribute to a culture of sexism and discrimination in the industry. Efforts to address these issues include advocacy and awareness campaigns, as well as calls for news organizations to adopt more diverse and inclusive hiring and promotion practices.
Gender Pay Gap
Finally, female journalists also face a significant gender pay gap in the industry. According to a report by the Women's Media Center, women in media earn just 80 cents on the dollar compared to their male counterparts. This gap is even wider for women of color and for those working in certain media sectors, such as radio and broadcast news.
This disparity not only affects the financial well-being of female journalists, but can also limit their opportunities for advancement and contribute to a culture of gender inequality in the industry. Efforts to address the gender pay gap include advocating for greater transparency around pay and promotion practices, as well as urging news organizations to adopt more equitable compensation policies.
Content Marketing Platform
100,000+ media publications;
get backlinks to your product;
scale work with content distribution.
Bottom Line: Top Female Journalists
Despite these challenges, women have continued to make significant contributions to journalism in the 21st century. Today, there are more women working in journalism than ever before, and they are increasingly taking on leadership roles. Women journalists have been at the forefront of many important news stories in recent years, including the #MeToo movement, the Black Lives Matter movement, and the COVID-19 pandemic.
In many ways, women journalists are helping to shape the modern media landscape and influence public opinion in new and important ways. They are using their platforms to advocate for social justice, hold those in power accountable, and bring attention to issues that are often overlooked by the mainstream media. While there is still work to be done to achieve gender equality in journalism, the contributions of women in the field continue to be essential and invaluable.