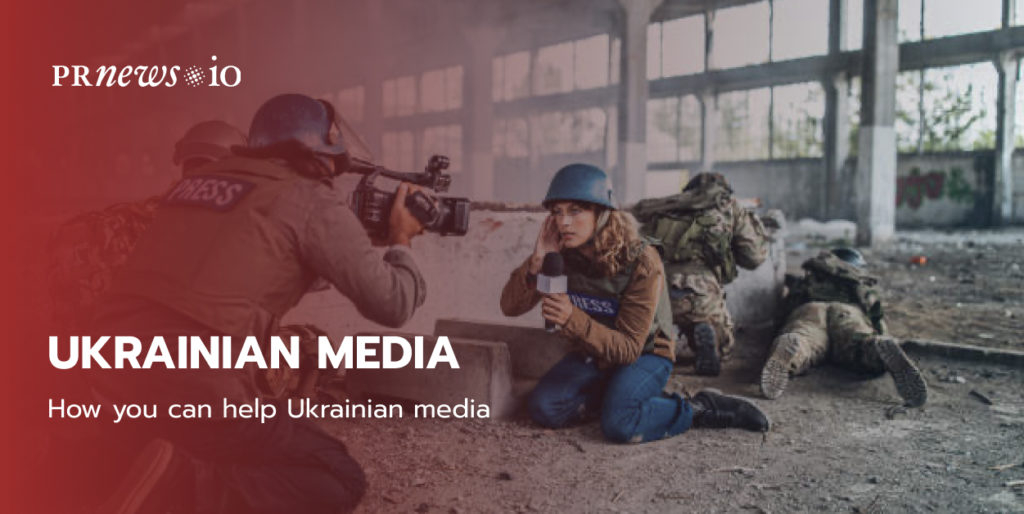 Every contribution, however big or small, powers democratic journalism and sustains its future.
For nearly three weeks now, Ukraine is struggling against the Russian troops. The Russian invasion has forced millions of people to move from their homes, and thousands have been killed in this war. As Putin's army keeps on moving forward into Ukrainian territory, one thing's clear: Ukraine and its people are confronting immense, immediate danger, and they need all the help they can get.
Along with immense human loss, we can all agree that freedom of the press is also an important standard for any democratic independent country. Especially in this war, when one of the main Russian weapons is spreading fakes and propaganda.
Ukrainian media, in particular, has been under attack by Russia for around 8 years. Russian efforts were directed to distribute disinformation intended to destabilize Ukraine and implement the idea of the existence of Nazism in Ukraine to the international audience. Now that Russian troops have physically attacked the country, many Ukrainian reporters now feel insecure and are tend to escape the country, which could leave a vacuum where valuable journalism once was.
For these reasons, and because Russia is active in the informational war, it is more important now than ever to support honest Ukrainian journalism. You might think that you can´t help during moments like these—but the truth is that we and all Ukrainians are able. While nothing can be compared with the bravery of Ukrainians, the journalists there also are risking their lives, to broadcast and cover the stories the world needs to know. This post is intended to help the media to relocate, set up back offices, and continue their operations from the more secure places or survived Ukrainian cities.
Here are some steps other you can help Ukrainian media to continue to do independent reporting and news from the first line as Russian media and various alternative "news" sites sponsored mostly by Russia are spreading propaganda and fake news:
Buy Advertising in the Ukrainian Media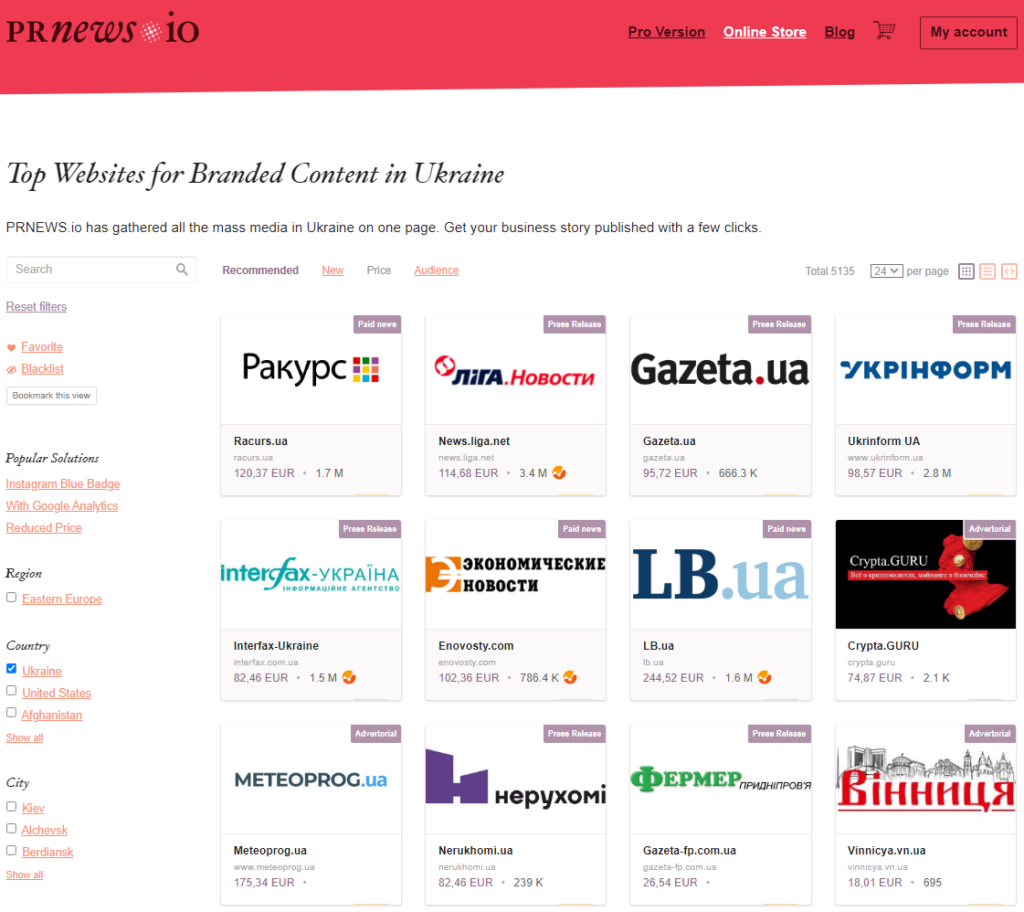 Support Ukrainian media by buying advertising via PRNEWS.IO. The marketplace decided to cancel fees for all media outlets owned by Ukrainian publishers.
Choose media you want to support from 5100 news sites owned by Ukrainian publishers. You can support national, trade, or local media outlets from struggling regions.
Pay the price for placement in a convenient way.
Add the text "To support your media" in the Title and Full-text area and click submit.
The media will receive the money in the shortest amount of time.
Russia's invasion of Ukraine has virtually paralyzed the Ukrainian economy. Local businesses have suspended advertising contracts with news media, while reporters constantly put their lives in danger working on news stories from the front lines. Today PRNEWS.IO is the only platform through which Ukrainian media can receive payments from abroad.

says Alexander Storozhuk, a PRNEWS.IO board member.
The Initiative of Kersti Kaljulaid, Former President of Estonia
The President Kaljulaid Foundation implores everyone to support Ukrainian media channels.
Step-by-step instruction on how to do that:
Make a transfer to the account of President Kaljulaid Foundation MTÜ: EE667700771006842520 (SWIFT: LHVBEE22)
Enter "For Ukrainian independent media" in the transfer details box.
Everything thus collected will be transferred to independent media outlets of Ukraine.
Support Media for Creators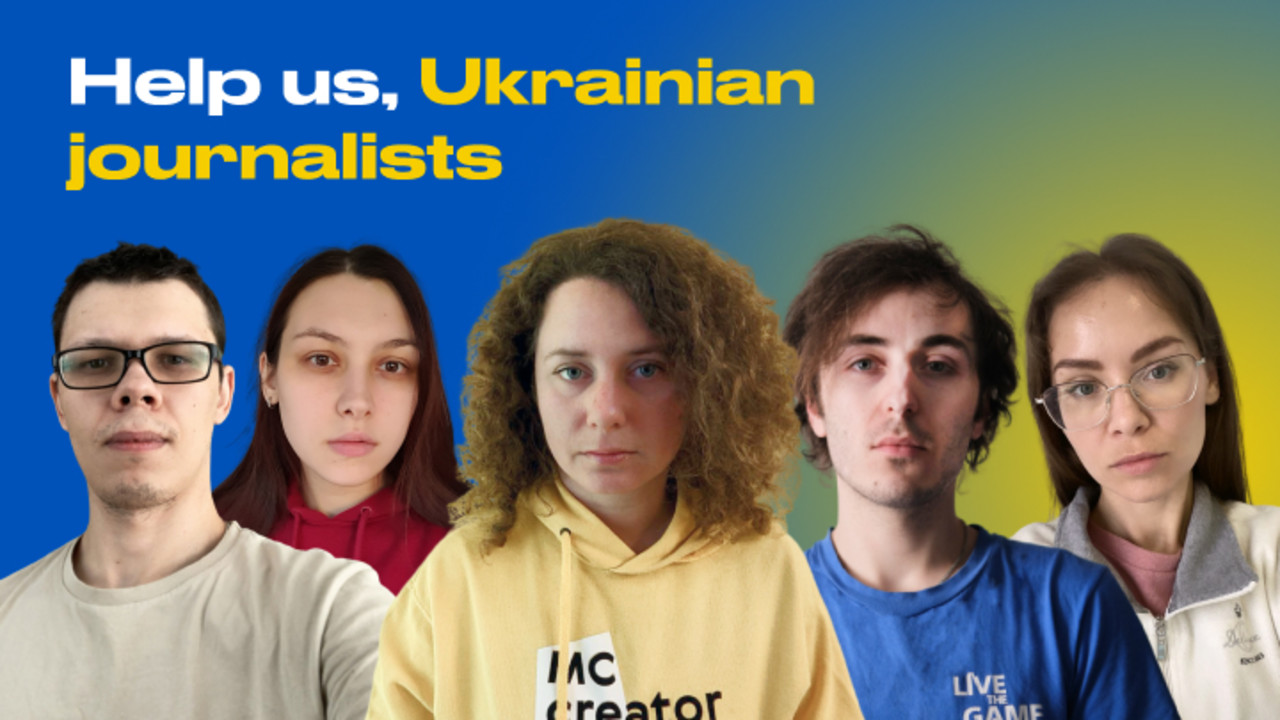 Their media group includes two other outlets — ITC.ua, a publication about technology, and Highload, a news website for developers.
The team has a beautiful dream: to inspire Ukrainians to believe in themselves, to do more, and to turn Ukraine into a prosperous country. To support them follow this link.
GoFundMe Campaign: Help Ukrainian media keep going!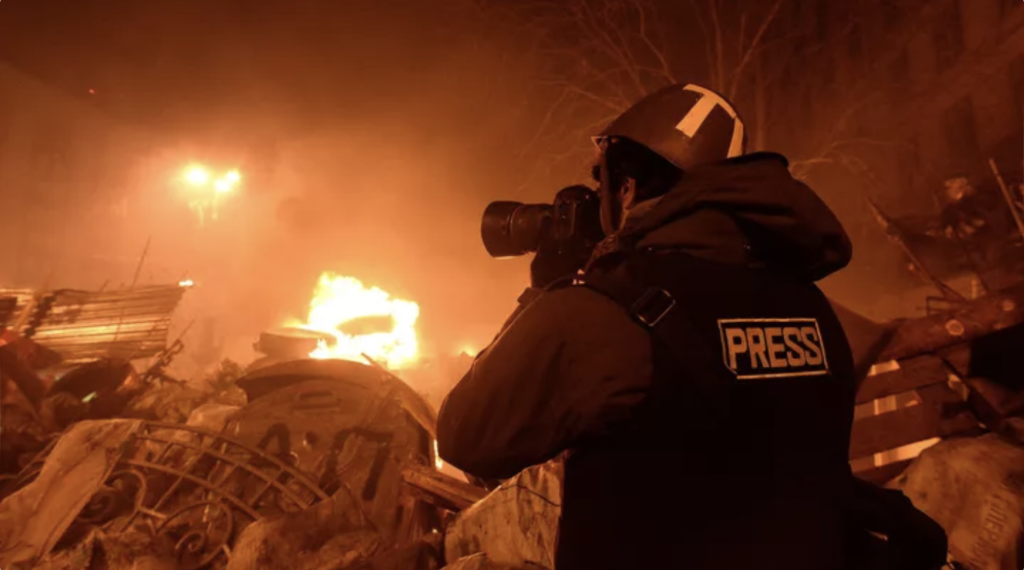 This campaign is realized by a consortium of The Fix, Are We Europe, Jnomics, and Media Development Foundation, as well as multiple media partners from across Europe.
They are working with a growing list of Ukrainian publishers, including Ukrainska Pravda, Zaborona, Detector Media, and others. Support will be distributed based on the urgency of needs in the first place, then distributed proportionally. To help them follow this link.
Provide Your Workspace for Ukrainian Journalists
Provide your workplace to Ukrainian colleagues who are forced to cover events while outside the country.
Today, many Ukrainian journalists are forced to leave their country. But they continue to work from temporary shelters or refugee housing.
Оpen your newsroom offices for Ukrainian journalists. It is also the way media workers could help Ukrainians.
Here's What You Can Do to Help People in Ukraine Right Now
Please, check our article with a list of charities, verified donation sites, and initiatives that have been formed to collect material, financial or voluntary help.
Every contribution, however big or small, powers democratic journalism and sustains its future.