PowerPoint presentations have become the cornerstone of every professional domain for decades. While anyone can design a stellar slideshow, it is the art of presenting that takes away the audience. It takes the right skills and tips to master the tricks of holding your audience's attention during a presentation.
Imagine you put in your best efforts to prepare a killer and mind-blowing presentation. You infused it with your blood and sweat with tons of research nurturing every single slide. If the introduction of your slide deck is not impactful, you will lose your audience even before you start. Only a few would pay attention till the last.
Having good presentation skills can prove to be a deal-breaker in your in-house meetings or any sales pitch. So, how can you design and present an engaging slideshow to keep your audience hooked or at least prevent them from dozing off in a slumber? This blog post will be your perfect guide for that.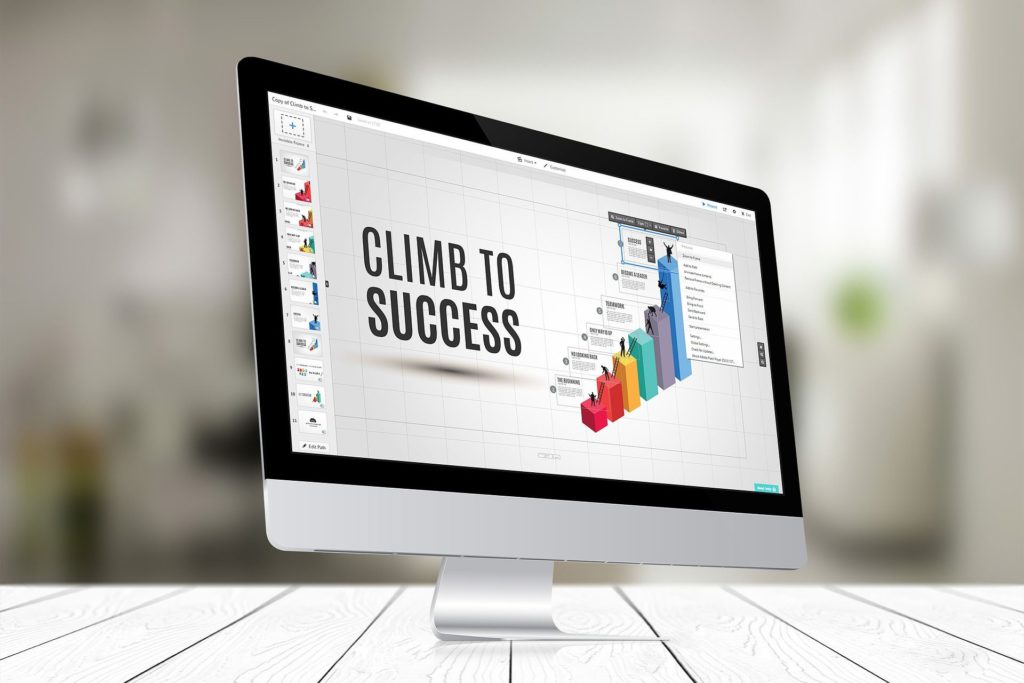 Basics About Presentation Starters
If you think crafting your perfect presentation is a tedious job, think again. SlideModel offers top-notch polished slide templates catering to every professional arena saving your precious time and efforts. Once you've tailored the presentation, all that is left is to speak about it. Knowing how to start is as vital as its message.
Begin with Introductions- Humans love to listen to stories. Introducing yourself with a short story is a good idea to begin your presentation. The audience relates to you more if you're successful in creating an emotional bond with them. They become more comfortable in your presence. Utilize SlideModel's Self Introduction PowerPoint Template to keep it crisp and short.
Starting the slideshow with vigor leaves a powerful resonance among the audience that will last till the end. When we start speaking, we possess about 60 seconds for capturing the audience's attention and motivate them to stay focused. 60 seconds? That's a short period, right? So, what to do to amaze your audience those seconds?
The Beginning
The beginning of a business or any presentation is everything. Start with confidence. How to do that effectively? Let us look at some golden tips to begin your speech to set the precedent for the whole presentation.
Hook Your Audience- Use a bewildering statistic, an impactful quote, or ask a rhetorical question that proves your topic is worth listening to. Psychologically, humans are more inclined to paying attention to any idea when presented with an unforeseen cue.
For example- Incite the clients with statements like 58% of the marketing budgets go to waste owing to weak landing page designs. Let us see how to change this.
Kick-Off With a Provocative Statement- One sure shot way to hook your audience is to deliver a provocative statement or ask an intriguing question. Ask something shocking or deeply resonating that leaves your audience wanting a desire to grasp more of your speech.
One great example of this would be a statement such as "Everything you thought about this sales pitch is utterly wrong." It will send your audience into a frenzy to stay hooked to your words.
Engaging your audience- Dan Pink, a TEDx speaker, successfully incited the curiosity of the audience in his speech "The Puzzle of Motivation". He said that he needed to confess at the outset. Twenty years ago, he did something that he regretted and not proud of. Something, he wishes that no one would come to know ever, but he felt obliged to reveal it that day.
Now you can imagine upon hearing such a statement, the audience would be engaged to listen to the rest of your presentation. Engaging your audience from the beginning is one of the basics of how to start a PowerPoint presentation.
Generating intrigue- Want to make your audience more captivated by your presentation? Instruct your clients to imagine a scenario or think with "what if" questions. It compels them to race towards their imagination and visualizes things.
This technique is successful in evoking emotions that you're looking to generate in your conference room.
For example, Launching your new product. You can ask your clients to imagine a scenario where their lives would be incomplete without something related to your product.
Don't Forget These Essentials
Paying your full attention to the presentation speech is a necessity while also creating a good slideshow. Leverage 100% editable and hand-crafted templates like Excellence PowerPoint template. It embodies attractive slides with light shaded PowerPoint Backgrounds to assist entrepreneurs in crafting an introductory company profile.
Here are three points to bear in mind for a persuading and convincing slideshow:
Provide Valuable Information- Nobody, and I repeat nobody likes to sit in presentations containing a hundred slides lacking quality content. While designing your deck, always choose quality over quantity. Keep your slides to a minimum, concentrating on your core topic.
Ditch the idea of randomly placing all the information in slides. Instead, design them encompassing only valuable information. Again, minimal text and more visuals are the keys to a splendid slide deck. Leverage absorbing visuals, data visualizations, infographics, and good multimedia to render your deck alive.
Interact With the Audience- All speech and no pause will make your clients doze off sooner than you expected. While it is imperative to pause for dramatic effect, it is also critical to keep the conversation going with your audience. Make your audience participate in your presentation. It will keep them active and engaged in your topic.
Provide Real-Life Data and Examples- Nothing works more dynamically than correlating your presentation with instances from real life. It helps your audience to connect to reality and stay grounded. Lay off the hypothetical situations and opt to move your clients with examples rooted in day-to-day lives.
Content Marketing Platform
100,000+ media publications;
get backlinks to your product;
scale work with content distribution.
Storytelling
It is a fact that humans are wired for listening to metaphors and stories abounding in some conclusions. The narrative structure works wonders to engage people. Take your audience on a journey that compels them to think deeper into their thoughts.
The story might be about you personally that entraps your audience into grasping why you're presenting that particular topic. Another option is to narrate a story about someone or something else that teaches something to your audience. Tell a fable, wisdom tale, anecdote, or any historical event to captivate your client.
Read more: The Power of PR Storytelling
Here are some best tips for storytelling your presentation:
Share Personal Stories- Let your audience know you better and relate to your story of life.
Form a Narrative Structure- Your story must have a solid beginning, middle, and end to keep coherence.
Make it Suspenseful- Storytelling is an art. Do not give out all the details of your story from the start. Instead, maintain suspense and let your clients wonder about the possibilities.
Immerse the Clients- Ensure to narrate your story confidently and in a manner that immerses your clients to listen more about it.
Video Rehearsal- It is always good to go prepared. Hence, before presenting to your clients, rehearse the story and record yourself to get self-feedback.
Always End With a Positive Story Takeaway- Along with story conflict and final climax, a good presentation story always teaches something to the clients.
An unforgettable presentation consists of a mix of conviction and knowledge of the right tricks. Build your slide decks with wow-worthy presentation templates from Slide Model and deliver them with aplomb. Keep in mind all the tips shared above to keep your audience hooked to the end of the presentation. You might end up getting a standing ovation too!