New York City is a center of global wealth and enormous opportunities for your businesses and personal goals. This megapolis never stops inspiring and offers monumental chances of virtually all shapes and sizes. As a first step to the American dream for so many, New York City is also a center of the best and brightest minds in the world. The constant stream of skills and talents to and from New York has resulted in an extremely diverse labor market and a vibrant immigration environment. And this in a greater degree supports breakthrough business ideas and economic growth. If you are the one who wants to find yourself in the US business epicenter, I've created this "Immigration Lawyer, NYC" list to strengthen your network. Let's start.
Get Featured in the Media
Tatiana S. Aristova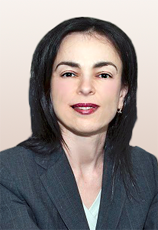 Languages: English, Russian
Tatiana Aristova presents the petitioners before the administrative agencies, such as the Department of Homeland Security (US CIS and ICE), the US Department of Justice, including Immigration Courts, and the Board of Immigration Appeals. Ms. Aristova also processes immigration cases and appeals in federal courts.
Tatiana Aristova provides services in various immigration matters, such as family immigration, employment-based immigration, extraordinary ability petitions (O visa), asylum, and representation in removal proceedings. Her professional area covers also relief from removal for aliens with criminal convictions and release from immigration detention.
Tatiana earned her B.A. and M.A. degrees in Structural and Applied Linguistics in Moscow State University. Later, she attended the international student Master of Arts program in Linguistics at Syracuse University, NY (1993). In 2000, Ms. Aristova graduated from Temple University in Philadelphia, where she was also an editor of Temple Law Review (1999-2000).
Tatiana S.Aristova is included in the American Immigration Lawyers Association.
David M. Sperling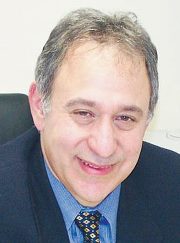 Languages: English, Spanish
David Sperling started his career as a journalist, editor for several reputable media outlets, including the Miami Herald and Newsday. In 1995, he started his career as an immigration lawyer. Since then, Mr. Sperling and his team have achieved tens of thousands of legal permanent statuses and citizenship for their clients.
David has been featured for his humanitarian efforts and community support. In 2015, David M. Sperling earned the Humanitarian Award from the National Organization of Puerto Rican and Hispanic Social Workers. Also, Mr. Sperling was awarded by the Salvadoran American Chamber of Commerce for his work on behalf of the Central American immigrant community on Long Island.
Content Marketing Platform
100,000+ media publications;
get backlinks to your product;
scale work with content distribution.
Gregory B. Pietrzak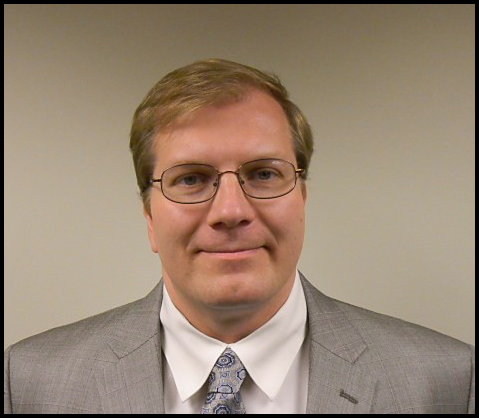 Gregory has over 15 years of experience giving legal advice and representation to individual and business clients, both large and small. He provides his services on a broad range of immigration matters.
Before creating Macina & Pietrzak, LLC, Gregory worked for many years at two law companies in New York City that specialized in immigration law. He started to be interested in immigration law studying in law school where he took part in a clinic.
Elena Denevich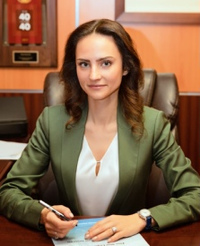 Elena Denevich represents her clients in all areas of immigration law. Her attention to detail and knowledge of each client's life circumstances allows her to stand out in this type of jurisprudence that is very complex.
Her clients include children who cannot be reunited with their parents, victims of crimes, human or sex trafficking, domestic violence, asylum seekers. Also, she helps individuals with U.S. and foreign criminal convictions who faced immigration consequences. Elena also supports family and employment petitions, naturalization, and visa applications.
Robert Ian Goodman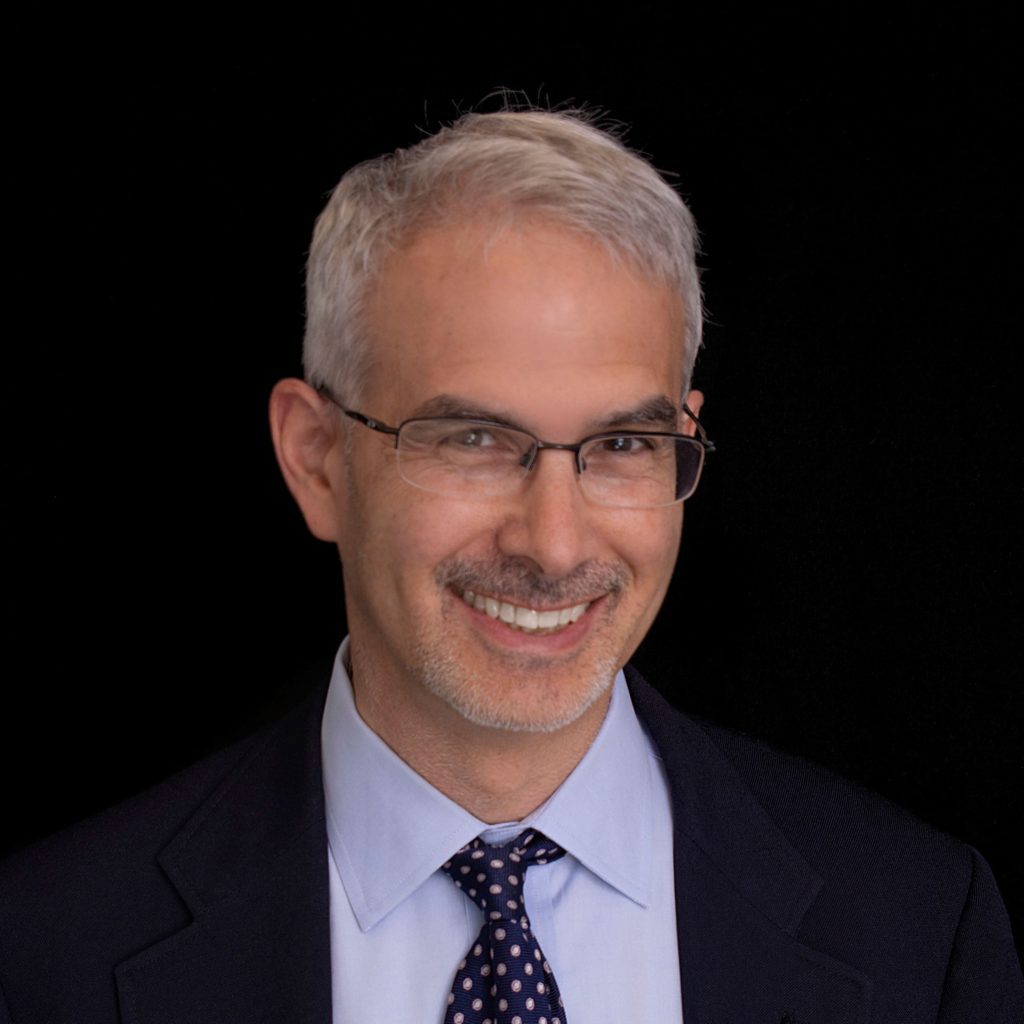 Robert Ian Goodman occupies the position of Head of Commercial Immigration Law at Sharma & DeYoung LLP. He also works as a principal attorney of Goodman Immigration Law. Robert Goodman focuses on the sector of immigration law compliance, the USCIS petitioning process, and consular processing. In his practice, Mr. Goodman presents the interests of established and new foreign companies and entrepreneurs. He provides a big variety of businesses operating in the high technology, insurance, and financial sectors.
He offers his clients a service, connected with obtaining H-1B, L, and E nonimmigrant and employment-based immigrant visa processing, including PERM processing. Robert also provides sponsors and investors in connection with the EB-5, Immigrant Investor program.
Goodman's practice is based in Rye Brook, Westchester County, New York.
Maria Mateo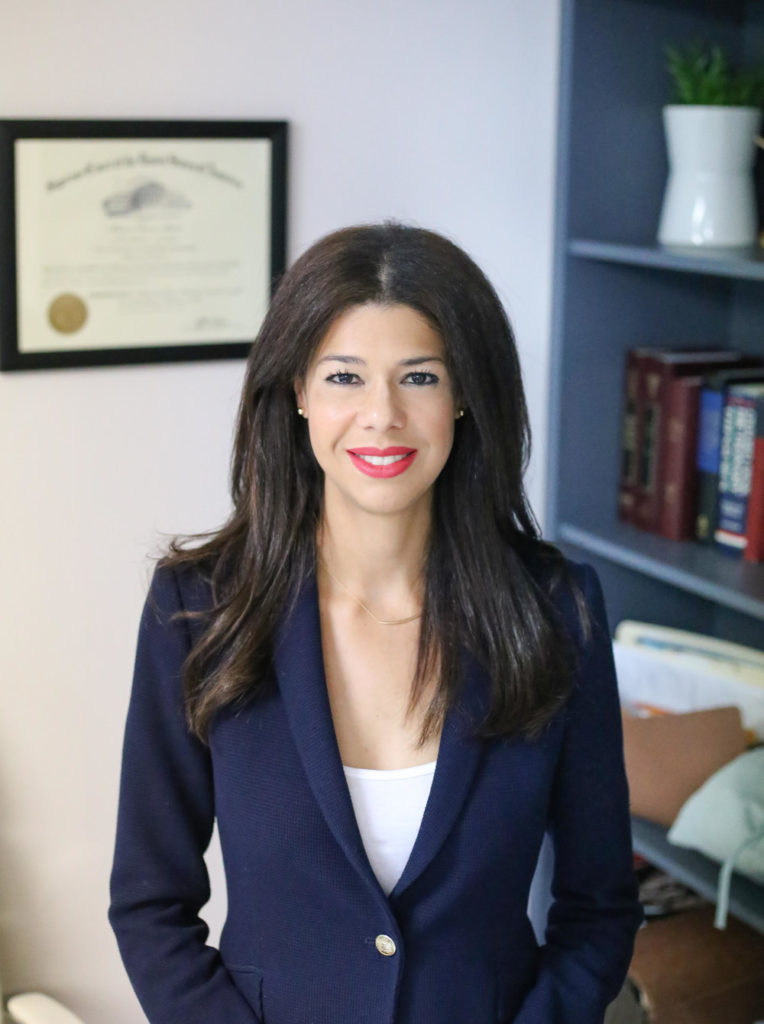 Languages: English, Spanish, French
Maria Mateo is the founder of Maria Mateo PC. Maria has been practicing law since 2010. She graduated with distinction from St. John's University.
Maria Mateo has a license to provide attorney services in the State of New York and admission to Federal Courts in the Southern and Eastern Districts of New York and the Supreme Court of the United States. Mrs. Mateo has significant experience in various topics of law practice including Immigration and Matrimonial Law. She helps family and work petitioners as well as family matters such as divorces, child custody, child support pre and postnuptial agreements.
Mrs. Mateo is well-known for quality legal services. She was included in the 10 best immigration lawyers of New York in 2017 by the American Institution of Legal Counsel. She was also included 100 Most Influential People in NYC in 2018.
Now, she serves as a member of the New York State, American Immigration Lawyers Association, American Bar Association, Queens Bar Admissions, Latino Bar Admissions, Dominican Republic bar association.
Anu Gupta
Languages: English, Hindi, Punjabi, Urdu
Anu Gupta is a founder attorney of ImmigrationDesk.com. She began her lawyer's practice in New York after receiving her bachelor's degree from DePaul University (1993) and her law degree from DePaul University College of Law (1996).
At age 20, Anu emigrated from India. Showing her perseverance, she put herself through undergraduate and law school and eventually became one of the best immigration lawyers in NYC.
Her popular column in the immigration portal received over 100,000 visits per week. In 1999, Anu founded ImmigrationDesk.com while working in Silicon Valley to help fast-growing tech companies meet their hiring needs and immigrating experts and their families acquire citizenship quickly and efficiently.
Being an immigrant herself, Anu coped with the same problems her clients have, so she understands the frustrations and challenges the immigration process includes. Anu was included in a Top 100 Attorney in Massachusetts in 2015 and 2016, and a Top 500 Attorney in the world by Who's Who Legal in the worldwide corporate immigration category.
Currently, she has partners in Moscow, Toronto, Manila, and New Delhi. She has a license to work in Illinois and New York and practices law in all 50 states.
Patrick Klauss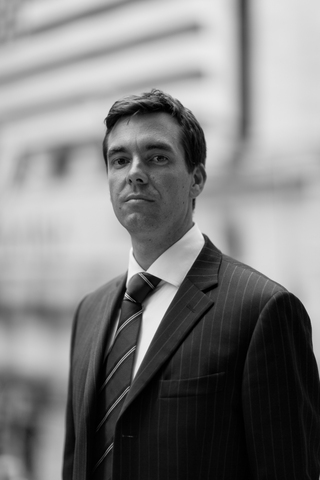 Languages: English, German, Italian
Patrick Klauss graduated from Trinity College in Hartford, Connecticut with a bachelor's degree, where he majored in Public Policy. Also, he studied at the University of Maastricht in the Netherlands where he specialized in European Policy and Arts & Culture. Mr. Klauss got his Juris Doctor degree from Brooklyn Law School.
Mr. Klauss has a big experience in a wide range of Immigration Law areas include:
family and employment-based cases for both individuals and enterprises,
H-1B non-immigrant worker visas,
O-1 visas for aliens of extraordinary skills,
E-1 and E-2 treaty and investor visas,
multinational corporation transferee working visas (L-1),
all categories of I-140 Immigration Petitions.
Patrick Klauss has also been involved with numerous aspects of criminal deportation cases, citizenship and naturalization, and administrative appeals to the Administrative Appeals Office (AAO) and the Board of Immigration Appeals (BIA). Patrick regularly takes part in numerous panels and presentations on recent immigration legal developments and issues.
Tina Ting I Li
Languages: English, Chinese
Tina Ting I Li is the principal lawyer of Ting I Li & Associates, based in the Chinatown of New York City. Her work has been focused on representing clients in a variety of complex immigration cases. As an experienced immigration attorney, she has presented numerous clients before immigration courts and federal immigration agencies across the United States.
In 1993, Tina earned a bachelor's and a J.D. degree in SUNY Buffalo Law School.
Ms. Li has a license to practice in New York and New Jersey. She is also a certified Canadian immigration consultant and a participant of the Canadian Migration Institute. Frequent Tina also writes for some Chinese newspapers on immigration and nationality law.
Shawn Malachovsky immigration lawyer NYC

Language: English, Hebrew, Spanish
Shawn Malachovsky is the founder and principal lawyer at Malachovsky Law Offices P.C supporting immigrants to reach their goals for more than 20 years. Shawn also cooperates with the New York City Council helping people in the NYC community resolve legal issues.
Shawn is a participant of the American Immigration Lawyers Association (AILA), and Community Legal Resource Network (CLRN).
Shawn got a Juris Doctorate Degree from the City University of New York School of Law. In 2002, he received a license to practice law in and for the Second Judicial Department.
Shawn moved to the United States with his family when he was a child and has gone through the immigration and naturalization process himself. That is why he knows the advantages and importance of good legal immigration representation.
Elaine M. Calderon immigration lawyer NYC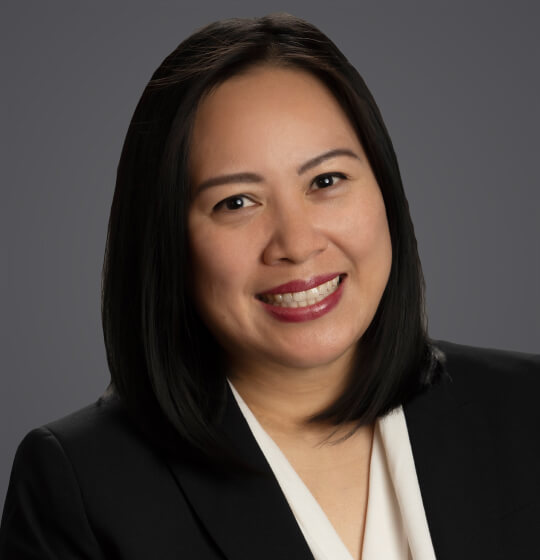 Language: English
Website
Elaine started her career with the New York headquarters of premier global immigration practice. Elaine has advised human resource managers and employees in different areas including finance, technology, and energy. She consulted on how to obtain work visas, lawful permanent residence, and U.S. citizenship. Elaine has also advised applicants on how to immigrate to the United States based on family relationships and other benefit categories.
Elaine occupied the position of Secretary of the USCIS New York District Director Liaison Committee, served as a volunteer with The Safe Passage Project, a non-profit that provides legal advice to indigent immigrant youth living in New York. In addition, Elaine lends her efforts to the NFALA Foundation, a non-profit whose goal is to provide scholarships to law students who have shown a commitment and leadership to the Filipino American and other underrepresented communities.
Anne Zeitoun-Sedki immigration lawyer NYC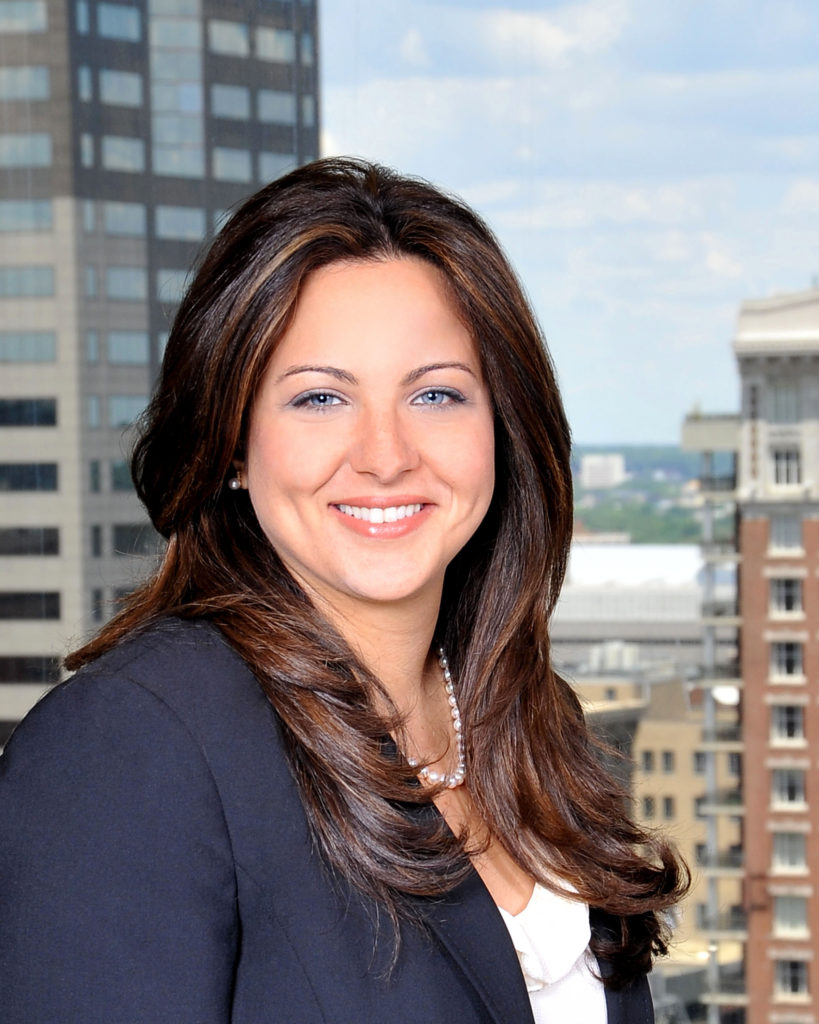 Languages: English, Arabic
Attorney Anne Zeitoun-Sedki earned her J.D. at Thomas M. Cooley Law School in Lansing, Michigan in 2006. She got her Bachelor's Degree from Fordham University in New York, New York in 2003. Attorney Sedki is a member of the Cleveland Bar Association (CBA), the American Immigration Lawyers Association (AILA), and the Arab American Attorney's Association (AAAA) since 2008.
She represents her clients and organizations before the United States Citizenship & Immigration Service all over the United States and in Immigration Courts nationwide. Anne also carries out criminal defense of individuals in Ohio Courts and assists people dealing with deportation on the basis of past criminal charges.
As a child of immigrant parents, Attorney Anne Sedki understands the concerns and challenges experienced by immigrants in a new country, therefore supporting them with the utmost care.
Robert F. Belluscio immigration lawyer NYC
Languages: English, Spanish, Mandarin (has staff, fluent in Chinese)
Robert F. Belluscio got a Bachelor of Arts degree from the City University of New York. In 1978 Robert graduated from New York Law School with the degree of Juris Doctor. He is involved in the general civil practice of law, primarily practicing laws in the federal and administrative areas. In New York State, he also specializes in general civil litigation, matrimonial cases, and adoptions.
His main field of practice is in covering a wide range of U.S. immigration matters, such as:
labor certification applications,
petitions for permanent resident status through family relationship and employment,
non-immigrant petitions such as for temporary professional workers, investors, and employees of international organizations,
petitions for asylum, representation in deportation, exclusion, and employer sanctions cases.
Kyce Siddiqi immigration lawyer NYC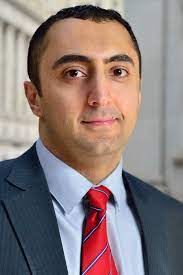 Languages: Farsi, Persian, English, Turkish
Kyce Siddiqi is an immigration lawyer and a retired NYPD Police Officer who served on behalf of the U.S. Department of State overseas. Kyce is also a first-generation immigrant.
With over 20 years of combined international, legal, and criminal justice practice, Attorney Siddiqi provides his clients with highly professional, personalized, and responsive representation.
As a retired police officer and trainer for U.S. State Department-funded legal education programs, Kyce uses his combined international and domestic experience to help applicants understand their options to immigrate and achieve their goals.
Kathryn M. Lenahan immigration lawyer NYC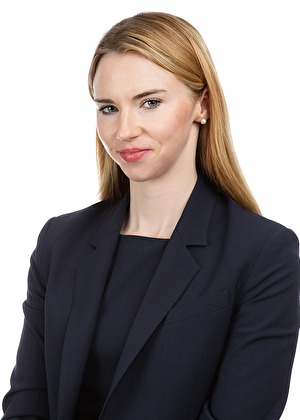 Languages: English, Spanish
Kathryn graduated from Fordham University (B.A., Political Science) and Fordham University School of Law (J.D., 2012). She is a partner in the New York office of Faruqi & Faruqi, LLP. She focuses on securities litigation.
Kathryn works with immigrants from all backgrounds and from all types of families. Also, she specializes in working with gay, lesbian, bisexual, and transgender individuals and bi-national couples through the immigration process.
Before joining Faruqi & Faruqi, Kathryn practiced securities litigation at Entwistle & Cappucci LLP. Ms. Lenahan earned further experience through internships for the Honorable Sherry Klein Heitler, Administrative Judge for Civil Matters, First Judicial District, and the Kings County District Attorney's Office.

To Sum Up: Immigration Lawyer NYC
I've put together the top of the most experienced and skilled immigration lawyer NYC-based. I hope your cooperation will be successful if needed. Also, check out this article about O Visa in the USA, its advantages and requirements What is an O Visa in the USA? Types, Requirements & Application Process For O-1 Visa
Read more: Efficient Lawyer Reputation Management
.